Inspiration Article
Masterclass: Inspiring Master Bedroom Ideas and Colour Schemes
Your master bedroom should be all about you. A place where you can catch up on some much-needed sleep, as well as essential self-care. So, if you're looking for master bedroom ideas, start by thinking about what feels purposeful and personal to you. And that goes for the colour you choose to paint your walls and woodwork.
The good news, every colour in the Dulux Heritage range has a story to tell, which can help you tell your own story within your home. Choose from a unique collection of 112 timeless and luxurious colours, all inspired by the past and combined with today's contemporary trends.
If you haven't settled on a master bedroom wall paint design just yet, here are four ideas to help you create your dream space.
How to paint your master bedroom: 4 colour ideas to try
1. Create a calming sanctuary
Warm neutrals are a top interior design trend this year and most likely the next. A natural colour scheme is all about finding your calm and making you feel comfortable. Here we picked the soft and gentle Raw Cashmere​. A mid neutral with a slight green edge, it brings warmth and a sense of tranquillity to the master bedroom.
We also painted the ceiling in complementary Linnet White, it's the perfect partner for this almost khaki colour.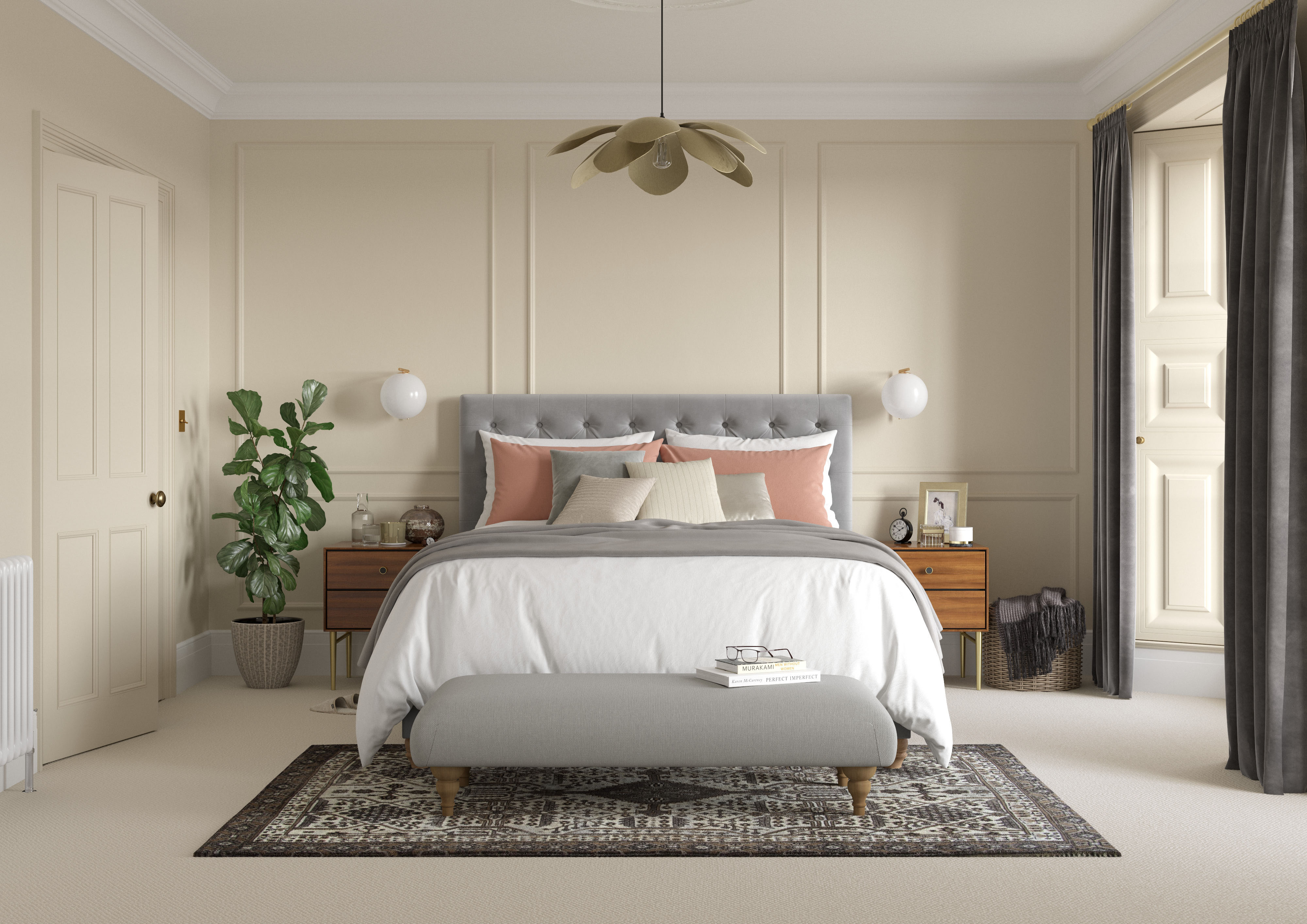 2. Show the sophisticated side of pink
You tend to think of pink as the colour of a little girl's bedroom – especially vibrant coral pink. But actually, pink can look grown-up and sophisticated, especially if you go for a vintage shade. For example, here we've chosen Potters Pink, which is reminiscent of an Edwardian country cottage garden in bloom. You can use it to give your master bedroom a soft feminine touch. But if you don't like the idea of going too girly, you can contrast it with a rich, earthy shade.
Here we've paired it with Mud Lark on the wardrobes and doors, lending the room a sense of timeless luxury.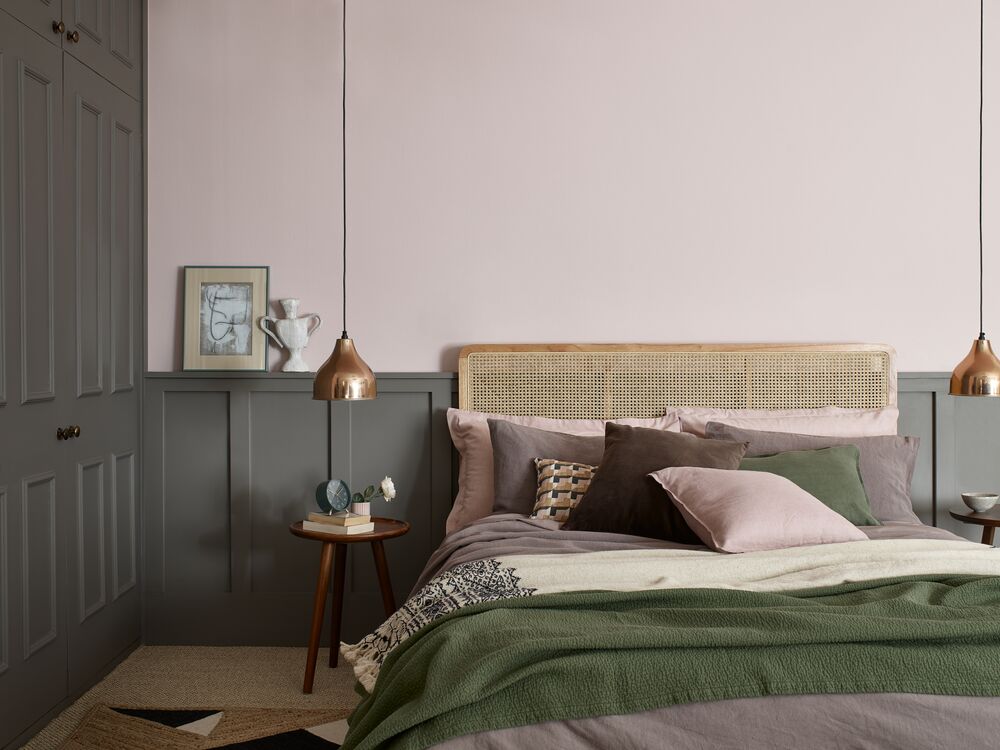 3. Consider adding colour to your ceiling
If you're looking to make a bold move in your master bedroom, why not add colour to your ceiling? Bedroom ceiling paint adds a whole new dimension to your décor and allows you to put your own stamp on the space. Depending on the colour you pick, it can also help swaddle the room for a cosy, cocoon-like feel.
Instead of a traditional white, how about a pop of pink? DH Blossom​ is a dusky mid pink with a slight yellow undertone, this gives it a genteel, mature quality unlike blue based more childlike shades. For contrast, we coupled it with the crisp, cool Swedish White.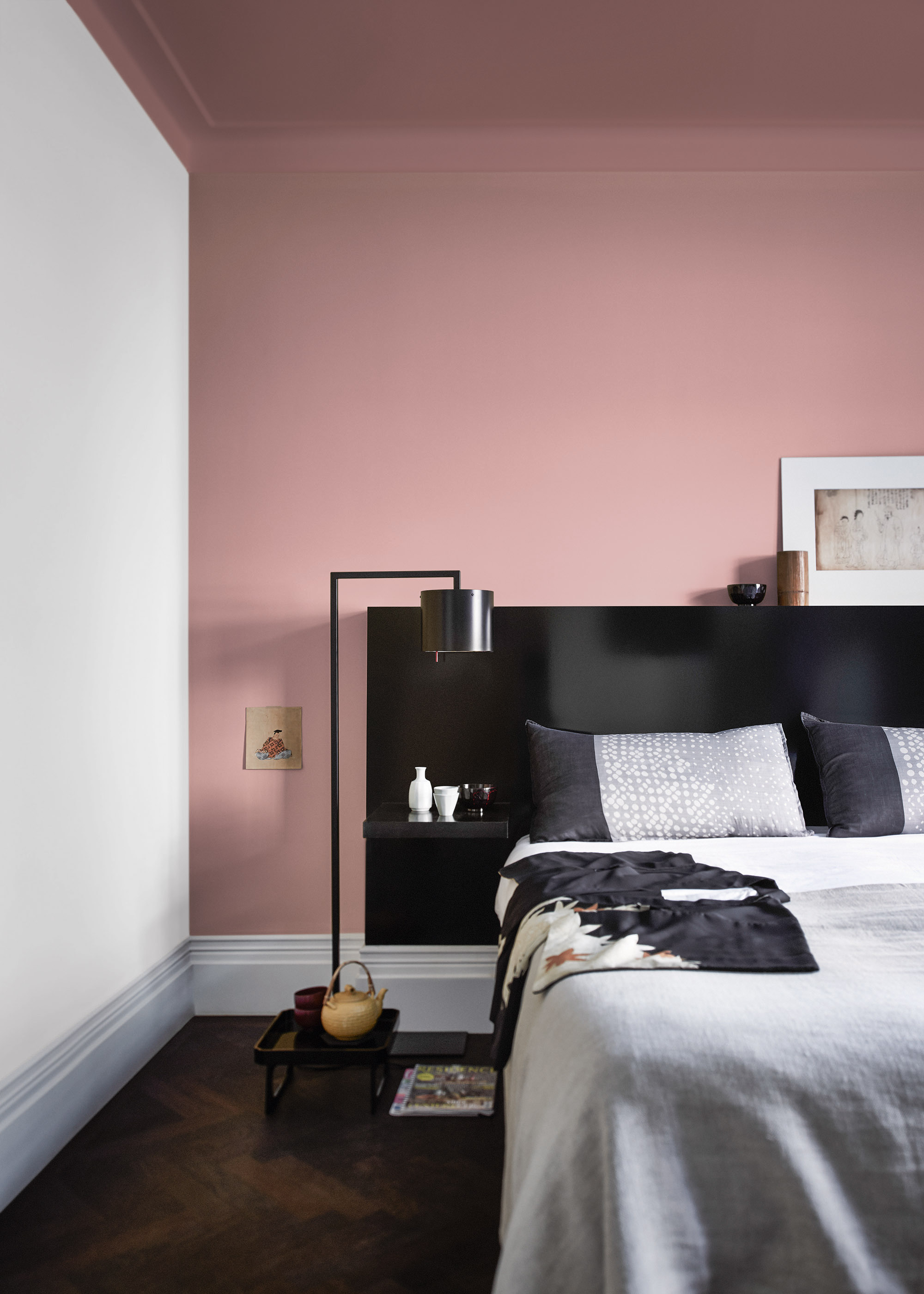 4. Find your bedroom bliss with blues
If your master bedroom is where you go to escape the stresses of everyday life, you'll want to choose a soothing colour scheme. Blues have a natural way of making you feel at ease. A deep, relaxing blue-green such as Dulux Maritime Teal​ can remind you of the open skies and calm seas, washing away any worries. It's the perfect choice for a serene master bedroom. Here we also added Stone Green to the room's woodwork to complement the colour of the walls.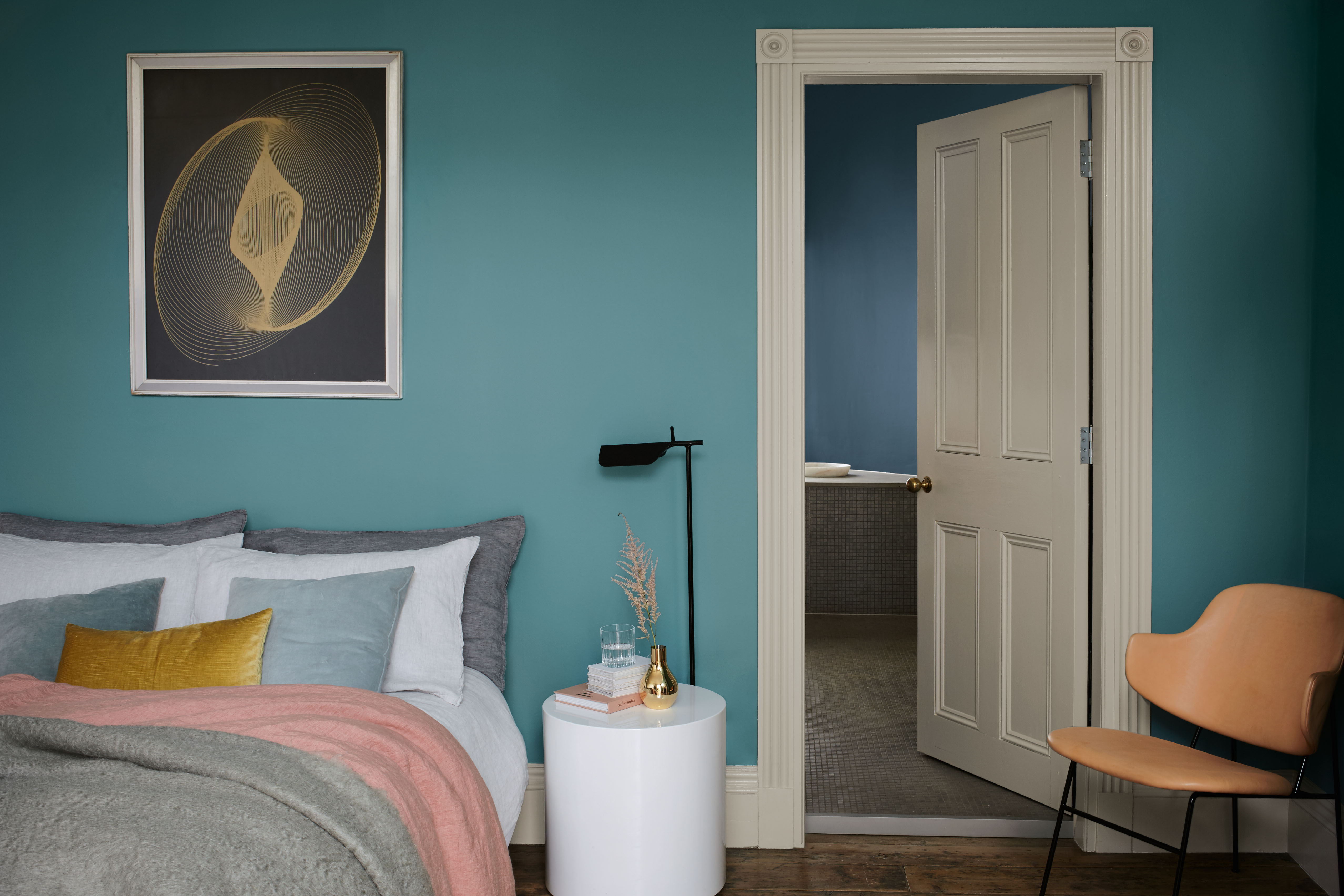 Bring your master bedroom ideas to life in 2 durable finishes
Heritage colours are not only a treat to look at, they've been crafted with the finest quality ingredients to stand the test of time.
Dulux Heritage Velvet Matt is silk-soft to the touch with a washable finish for interior walls. Dulux Heritage Eggshell gives you a stunningly smooth, low-sheen finish on wood and metalwork. There's also Dulux Heritage Quick Dry Primer Undercoat that you can use to achieve an flawless finish on your wood and metalwork.
Bringing Heritage colour into your home? Remember to share your makeover with us on Instagram using #DuluxHeritage.