Inspiration Article
Colour Confidential: Discover our go-to whites
Dulux Heritage is a range of 112 luxurious and durable paint colours, each one inspired by the past and by today's contemporary trends.
This unique colour palette is organised into pale, mid and deep tones, giving you the pleasure and freedom to create almost any mood or setting. What's more, if you make your way to the bottom of the Dulux Heritage Colour Card, you'll discover exquisite shades of white paint.
From cool, crisp whites to soft butter creams, our whites co-ordinate effortlessly with other Heritage hues in the same column of colour, or just as beautifully stand tall on their own.
Here are 3 of our go-to whites and where you can use them:
Relax with China White and Romney Wool in your living room
If you want to create a sophisticated living room with a stylish edge, layer your walls and woodwork in similar shades. China White is a gentle Dulux Heritage white with a subtle hint of yellow that adds a touch of warmth. We used it on the woodwork in this living room and paired it with a cool, crisp off white wall paint like Romney Wool on the walls, which alongside China White, ties the room together for a clean, immaculate look.
Painting both your walls and woodwork in shades of white paint also helps to soften the edges of your room and creates the illusion of a bigger space. When it comes to styling, we'd suggest trying the modern Scandi trend. Think earthy materials, like wood and rattan, as well as black accents.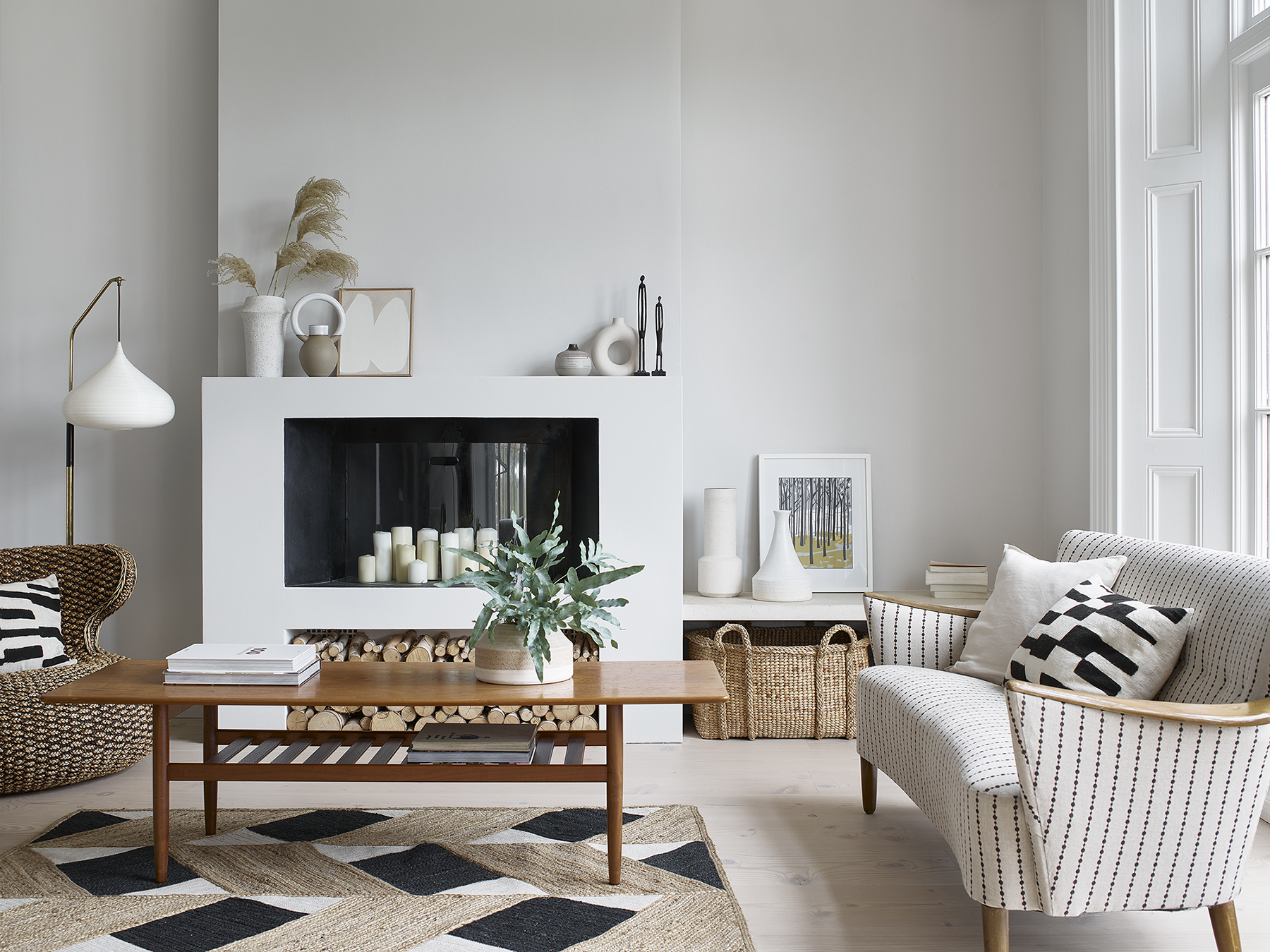 Invite drama into your dining room with Indian White
One of the best attributes of white wall paint is how wonderfully versatile it can be. Particularly a Dulux Heritage white like Indian White, which is an incredibly flexible pale, cool white. In this dining room setting, we went for Indian White on the walls and painted the ceiling and woodwork in dark contrasting shades of Ravens Flight and Pewter Plate. Together the combination of colours adds depth, drama and lots of glamour to the room. Finish the look with a mix of wood and gold accents for a modern effect.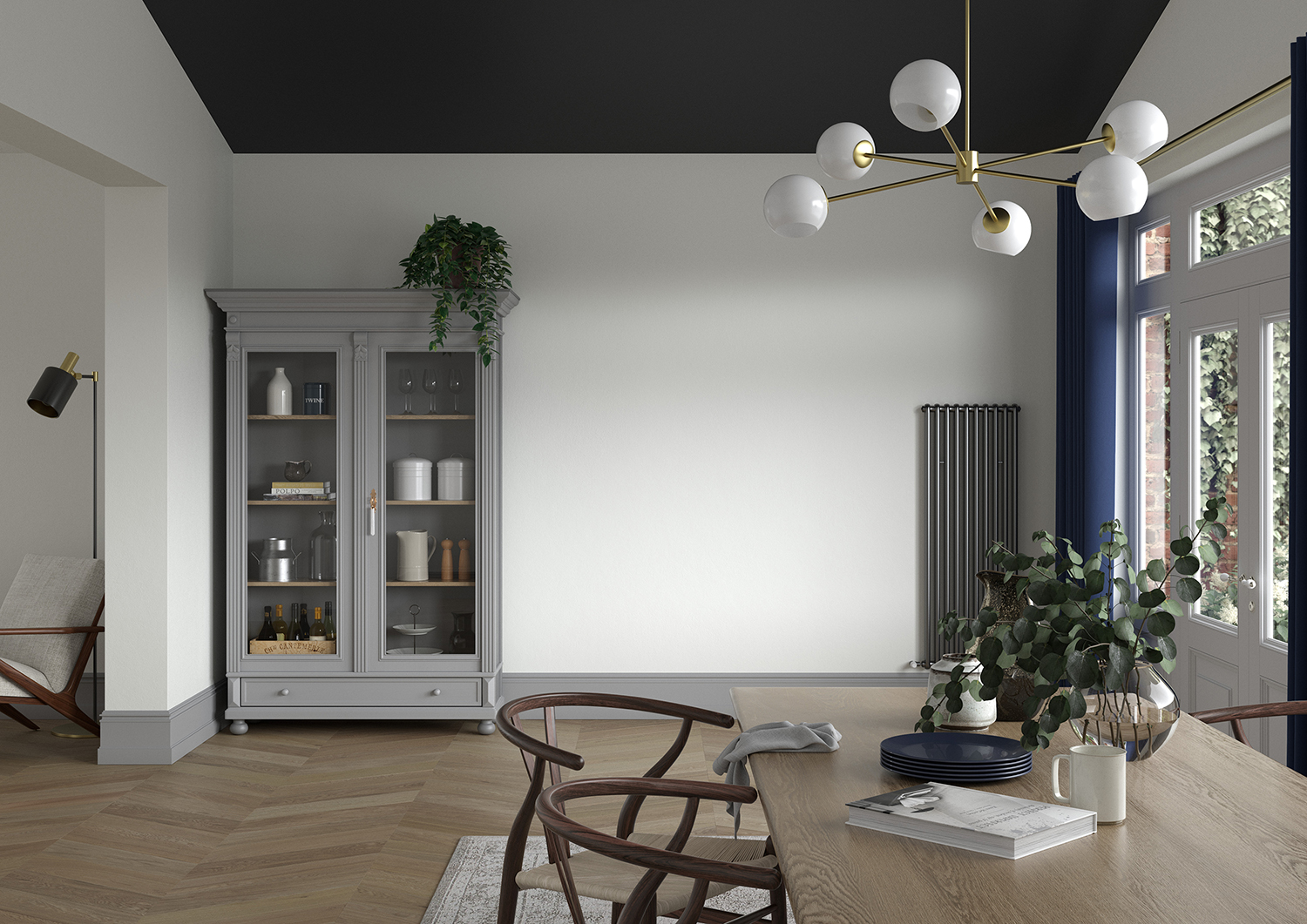 Create a warm welcome with Roman White in your Hallway
Inspired by the delicate pallor of Roman pillars and sculpture, Roman White is a pastel tint with a touch of peach. And it's our go-to Dulux Heritage white for smaller spaces, such as a hallway. That's because it brings a slight blush and brightness to your walls, perfect for giving yourself and guests a warm welcome. What's more, it works beautifully with warm earthy neutrals, such as Mid Umber. Together these timeless paint colours set an elegant and graceful tone for the rest of your Heritage home.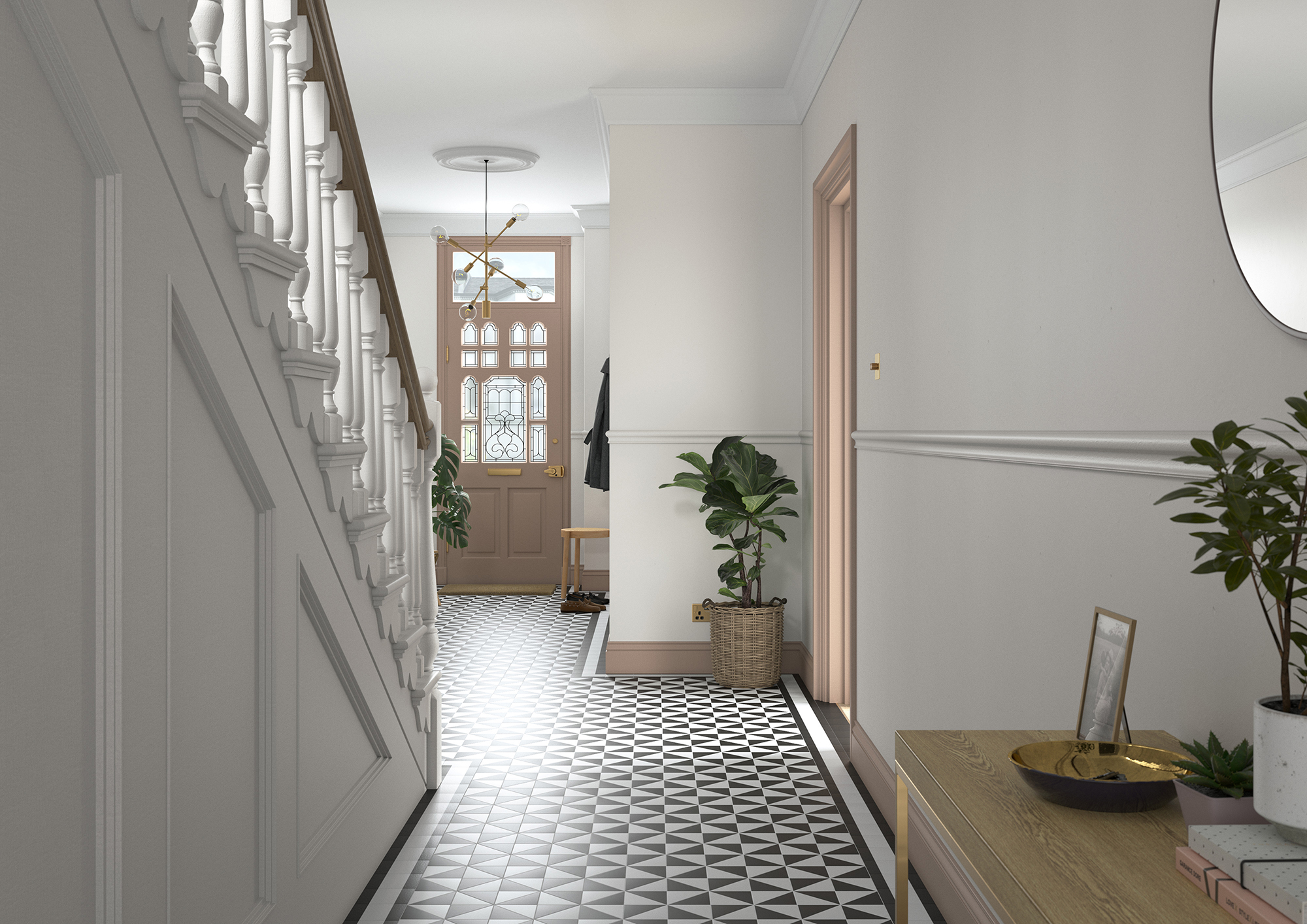 You can find every Dulux Heritage white here, or if you're not set on white wall paint, we have more room inspiration for you to explore.
Share your Heritage colour story with us on social using #MyHeritageHome and tagging @duluxheritage – you could feature on our Instagram and Facebook pages.