Inspiration Article
Tasting Notes: Indian White
Pure and optimistic, Indian White is an inspiring choice of colour for all kinds of interiors, from period properties with characterful features, to new-builds with sleek surfaces and sharp angles. Its soft and understated properties make it one of the most flexible shades in the Heritage Collection, feeling light and airy in even the darkest of spaces, while being warm enough for even the brightest of rooms. Use it in your living room for a crisp, clean look. Beautify your bedroom with it for boutique hotel vibes. Or combine it with greys in a hallway for a surprisingly cosy welcome. With pure and off-whites trending of late, the time to wow with white is now.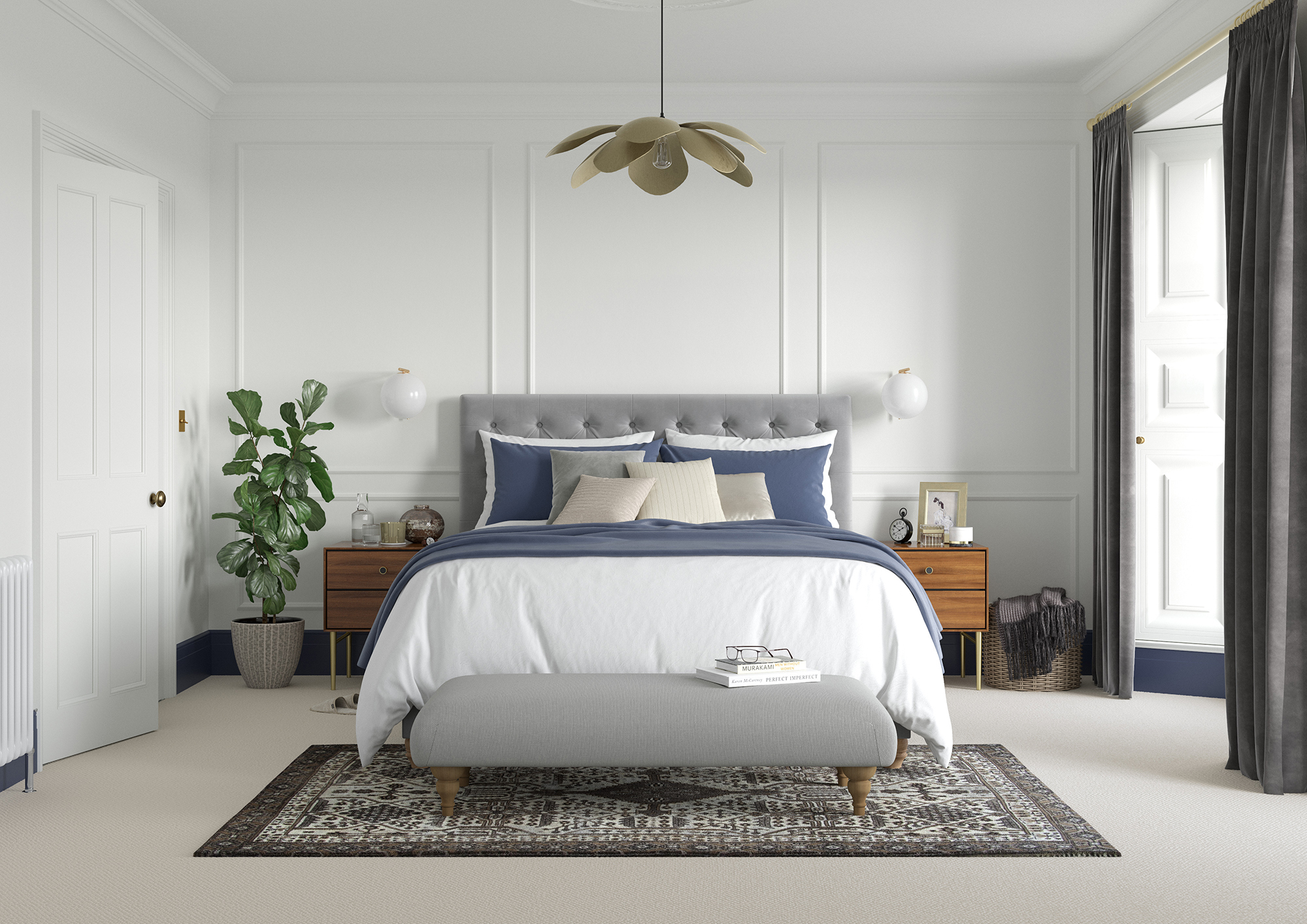 Room service
Nothing says boutique hotel quite like beautiful walls painted in crisp, clean white. But some whites are in danger of making spaces feel cold and clinical. Not so with Indian White, which has enough warmth to make even a period bedroom with a high ceiling feel cosy and intimate. Commit to the colour by painting everything in Indian White – walls, door, ceiling and cornice included – save for the skirting in a splash of DH Oxford Blue. A bolder shade down below focuses the eyes upwards on the elegant expanse of white, complemented by soft furnishings in neutrals and blues. You'll never want to check-out…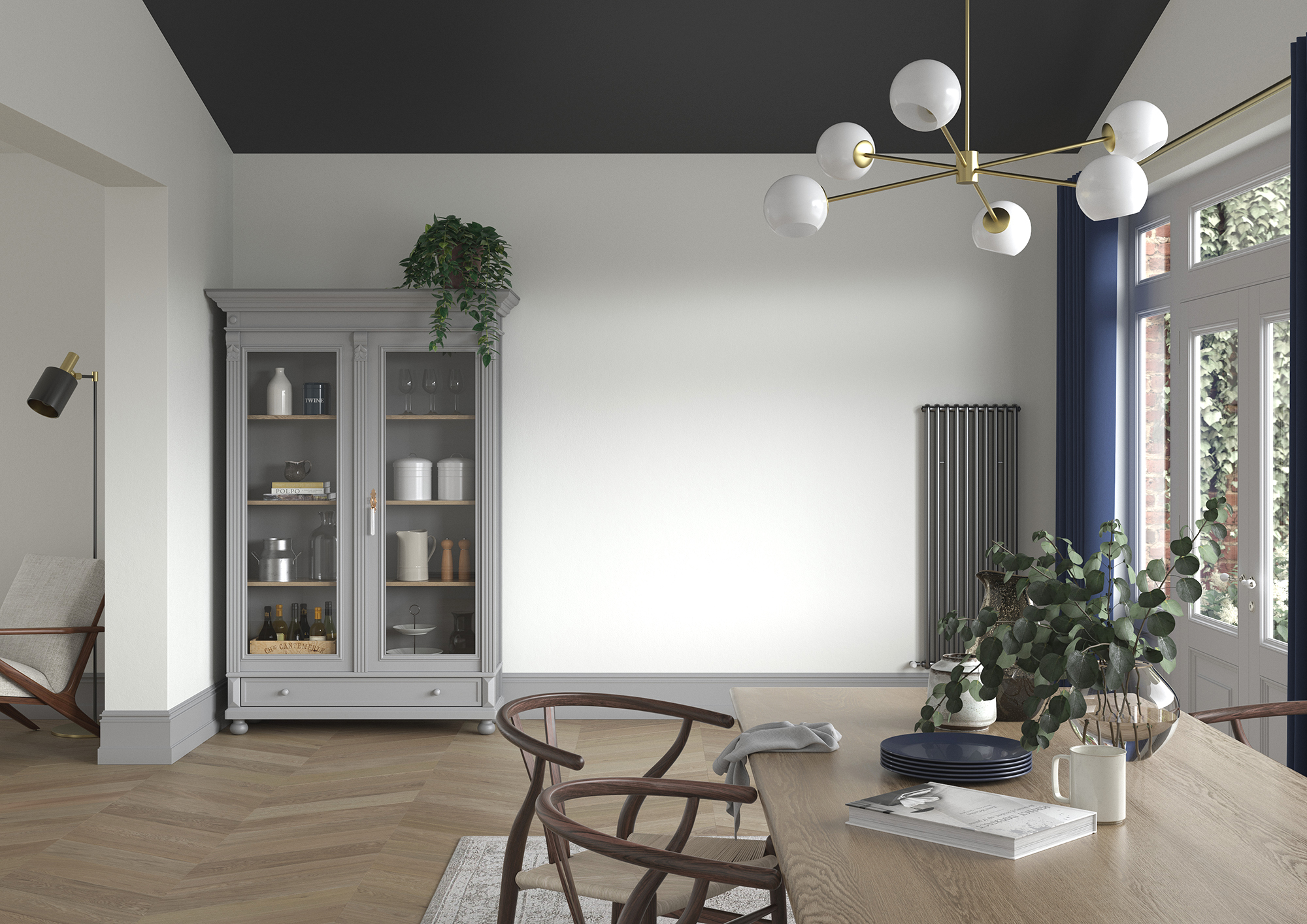 Flair for the dramatic
While white-on-white is oh-so wonderful, the shade can be just as spectacular paired with something dark and decadent, such as Ravens Flight on the ceiling in this dining room. The contrast with Indian White on the walls showcases the shape of the space, making it seem bigger by picking out its angles, and looks equally good by day or night. Team with a third colour somewhere in the middle of the two, such as a mid-weight grey like Pewter Plate™, for the skirting and a select piece of furniture to bring the drama.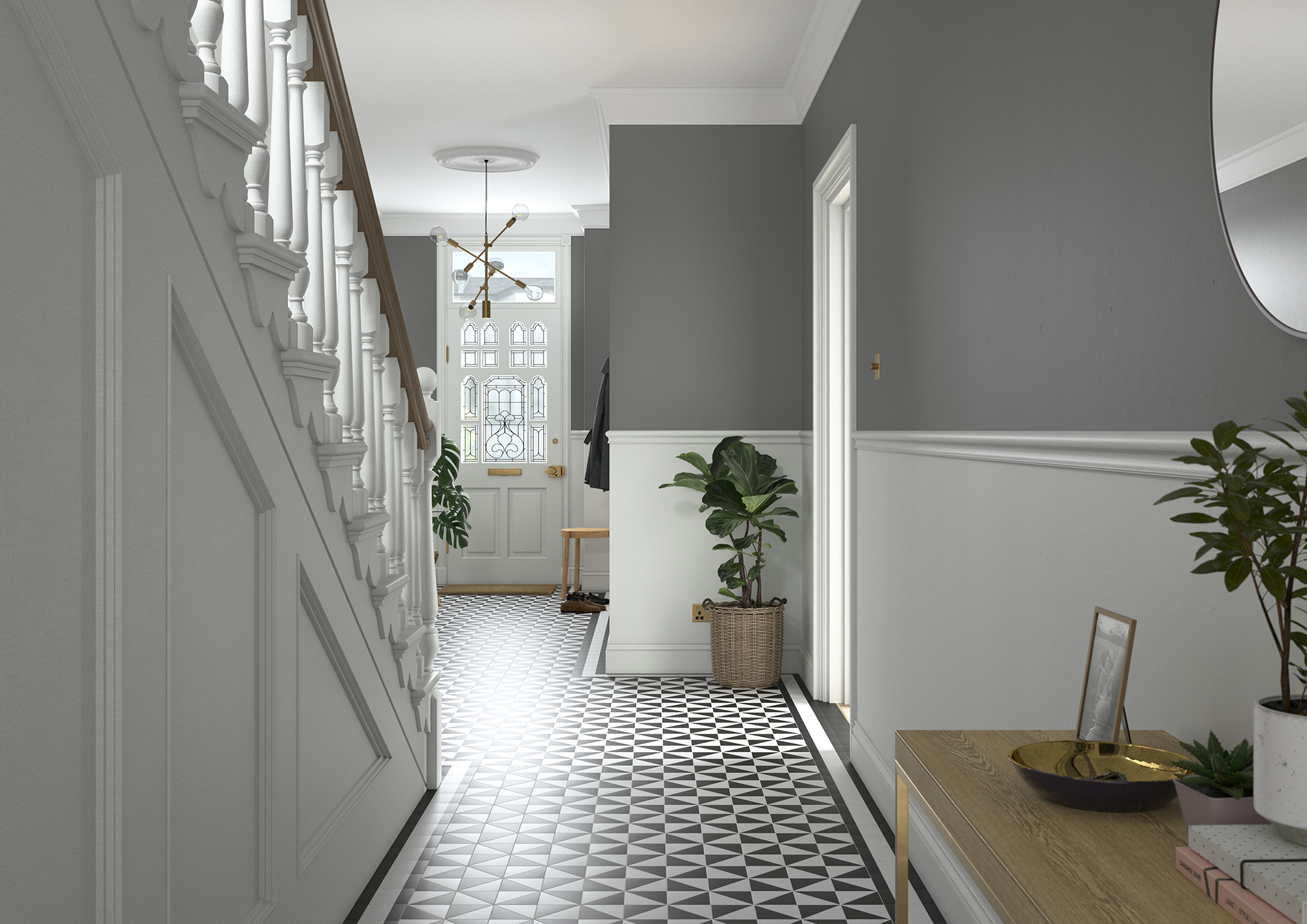 Divide and conquer
An all-white hallway might seem a little severe for a home – even though we're fans – so why not break up the walls with a cosy grey? Something like glamorous Lead Grey on the upper-wall grounds Indian White beneath on the lower-wall while being equally calming and sophisticated. Elsewhere, Indian White on the stairs, skirting and door adds further freshness, with the lively, yellow tones of Wiltshire White™ on the ceiling topping everything off.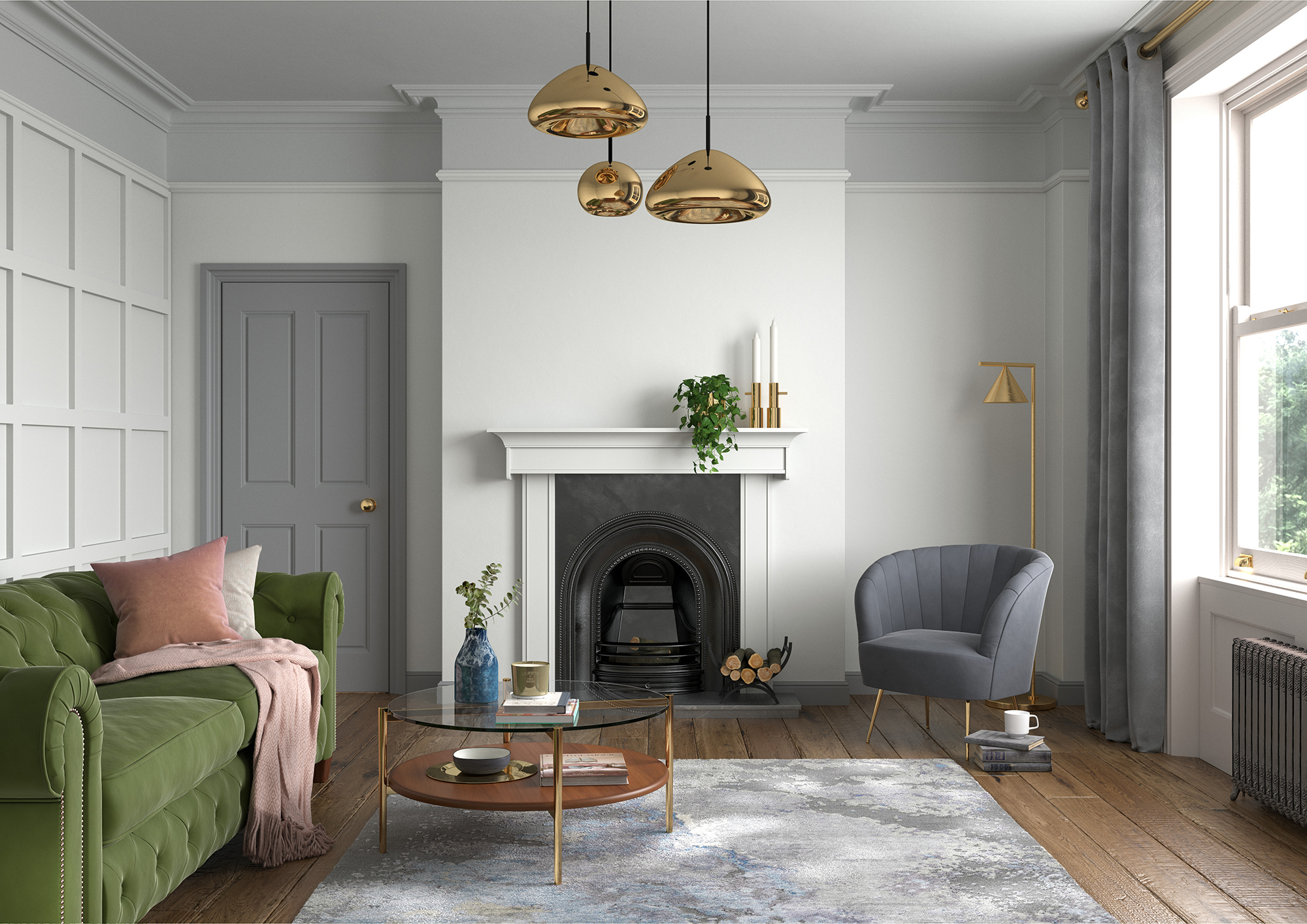 Sitting comfortably
A resurgence in white recently means we're even considering the light, bright colour for cosy spaces such as our living rooms. Full of character and energy, Indian White invigorates walls, while darker tones such as Pewter Plate™ on the woodwork and Beachcomb Grey™ on the ceiling create a cocooning effect. For even more warmth, bring in natural colours and rich textures, such as a sofa in moss-green velvet, together with pinks and golds for a touch of glamour.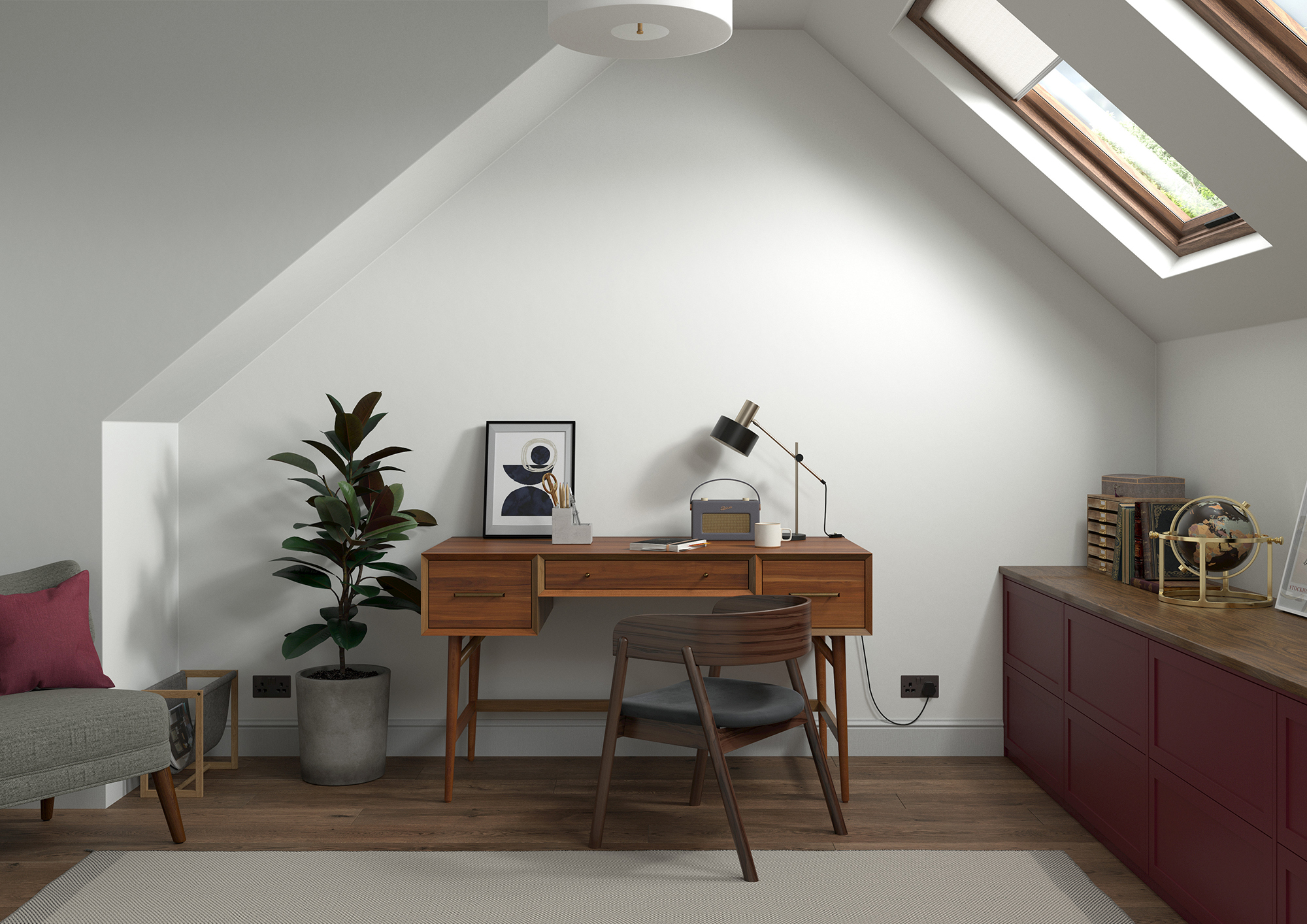 Out of office
Keep things clean and minimalist for a home office that's dedicated to focus and productivity. Painted in Indian White, the walls and ceiling are pure and unfussy, while depth and interest is delivered via darker tones like Beachcomb Grey™ on the woodwork and a surprising dash of Florentine Red on a cabinet.
Commit to colour
Not only does Indian White look beautiful, but it feels gorgeous under your fingertips, with a velvety matt finish for walls and an eggshell with a soft sheen for woodwork. Co-ordinate with chalky whites and deep greys; team with tonal matches such as off-whites and rich charcoals; or add a surprising spin with terracottas and lavenders. Try it today by ordering a tester or commit to colour by choosing a can.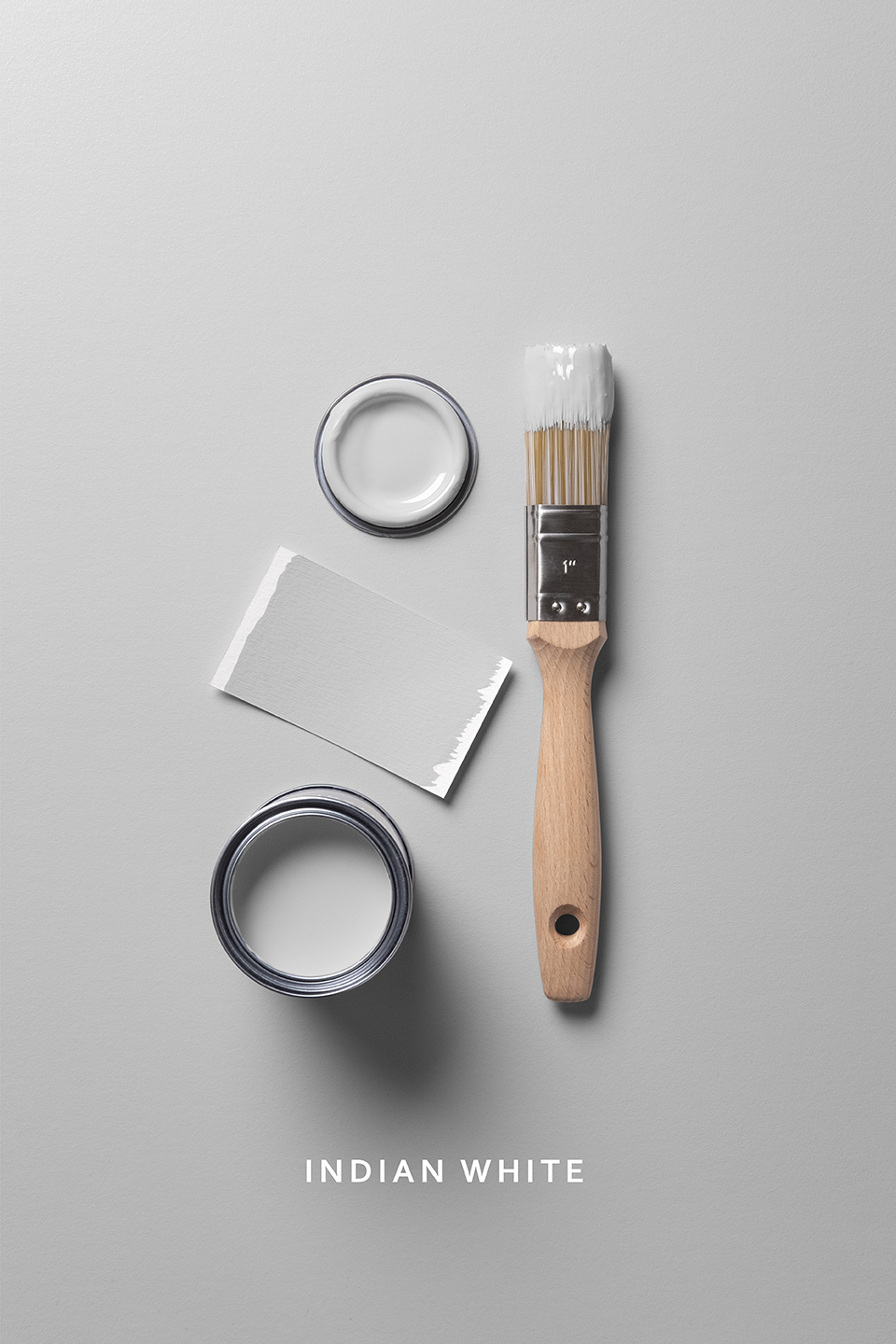 Share your Heritage colour story with us on social using #MyHeritageHome and tagging @DuluxHeritage – you could feature on our Instagram and Facebook pages.