Choose another colour
You selected:
Ravens Flight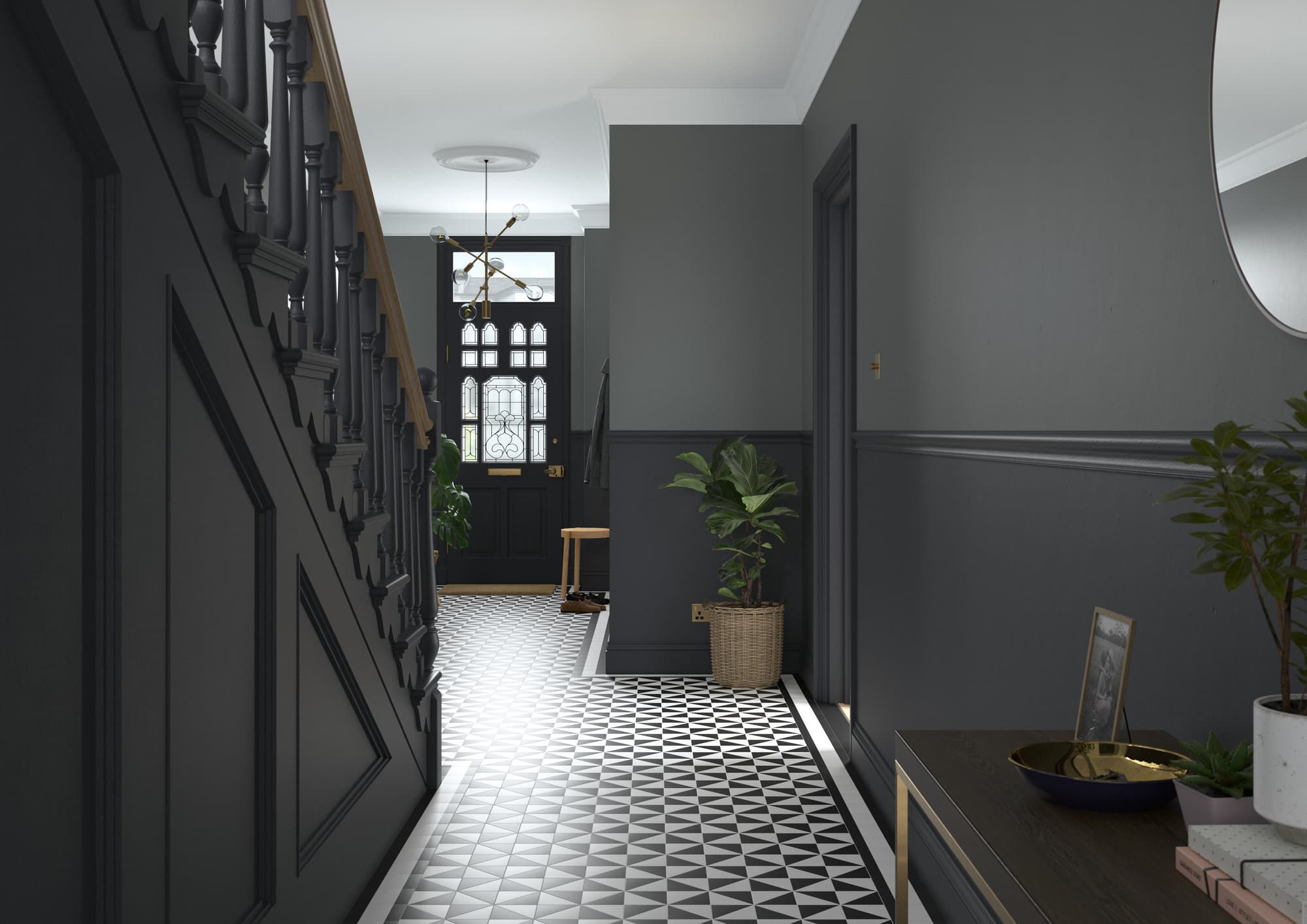 Ravens Flight is a luxurious cool black that captures all the depth and wonder of midnight star filled skies. A true Art Deco favourite, this darkest of deeps adds grandeur and glamour in equal measures to create a retro flavour or something strikingly modern like black on walls and woodwork.
Ready to buy this product?
Ravens Flight works well with: