Choose another colour
You selected:
DH Oxford Blue (Heritage)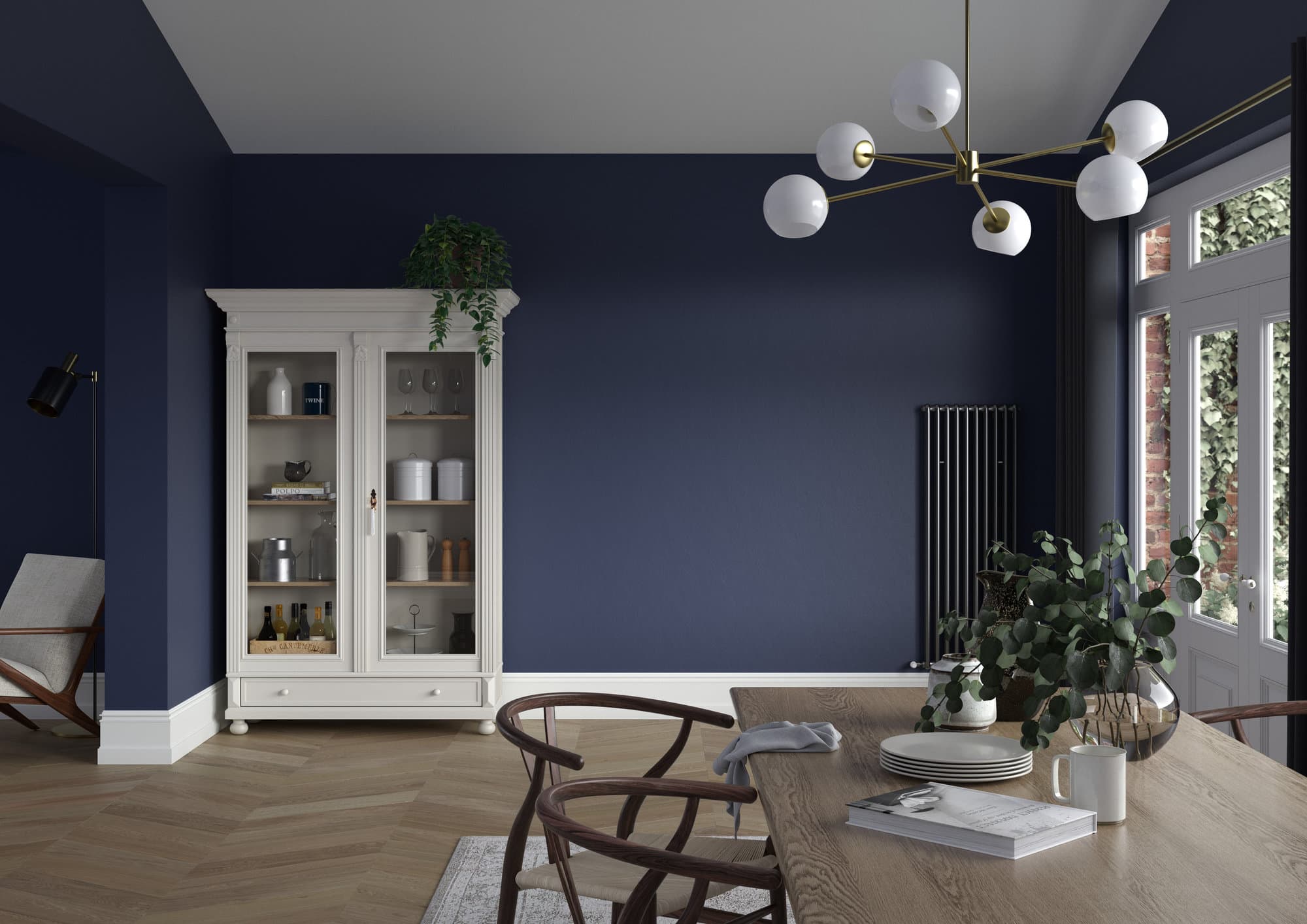 DH Oxford Blue is a deep, sumptuous navy that once upon a time would have been exceptionally expensive to create. Luckily for the Georgians, in 1704 Prussian blue was created, a far more affordable alternative to Ultramarine and a first step towards the decadent rich blue we enjoy today.
Ready to buy this product?
DH Oxford Blue (Heritage)
DH Oxford Blue (Heritage) works well with: