Choose another colour
You selected:
DH White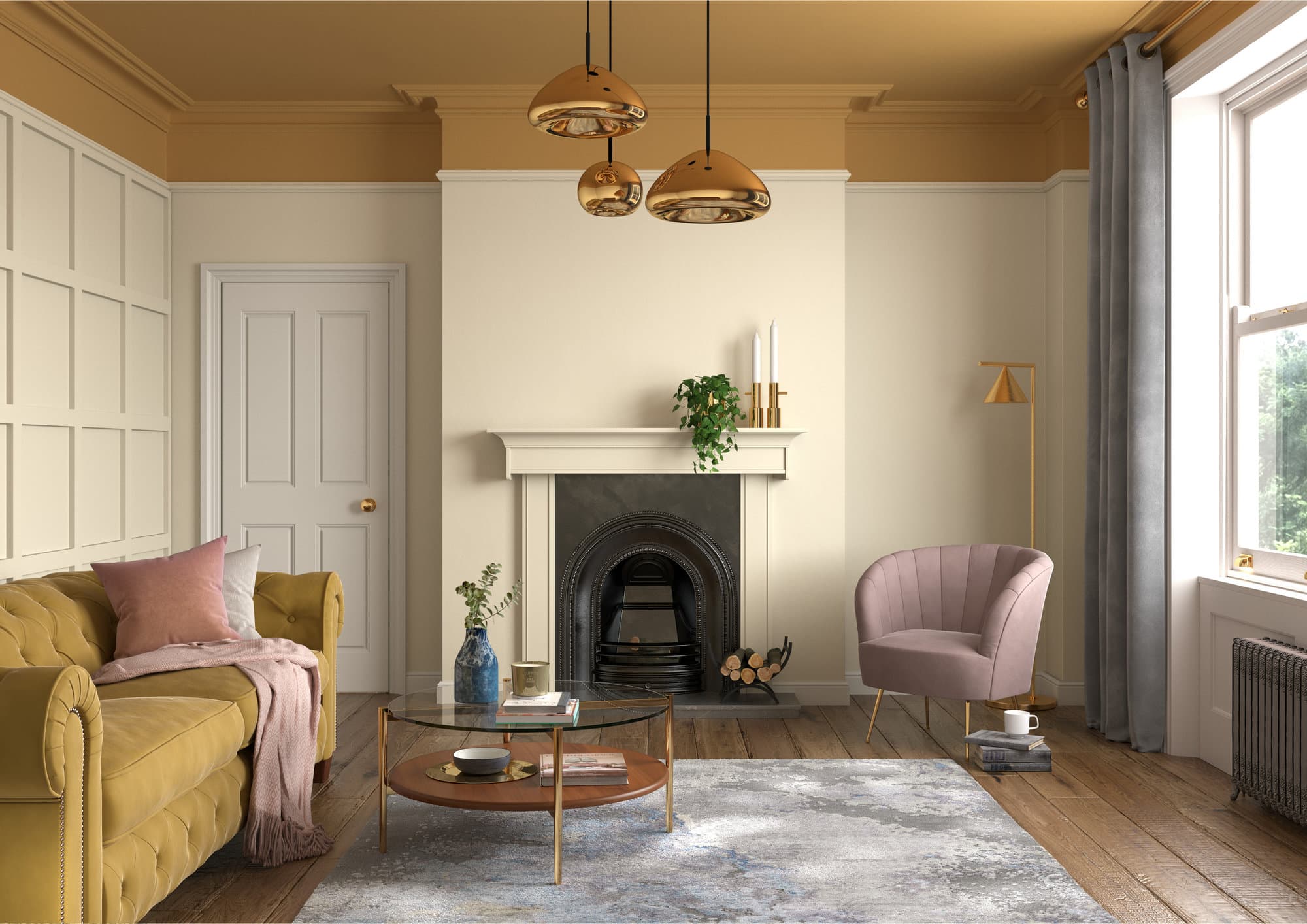 DH White is a zesty, pale yellow that captures the optimism and light of a clear sunny day. This is a colourful white that is perfect for creating an uplifting feeling even if you have a gloomy north facing room to bring to life.
Ready to buy this product?
DH White works well with: