Inspiration Article
Colour Confidential: Express yourself with colour accents
Sometimes, choosing a dominant colour to decorate with can be seriously daunting, especially when considering all four walls of a room, so why not test the waters and experiment with accents? With just a dash of colour here and there, you can have the confidence to try the bold and exciting shades you otherwise wouldn't on more expansive surfaces, and make a strong style statement in the process. From picking out details to highlighting nice features, accent colours have long been underrated, but can be one of the easiest ways to express yourself – and give you the confidence to go bigger next time…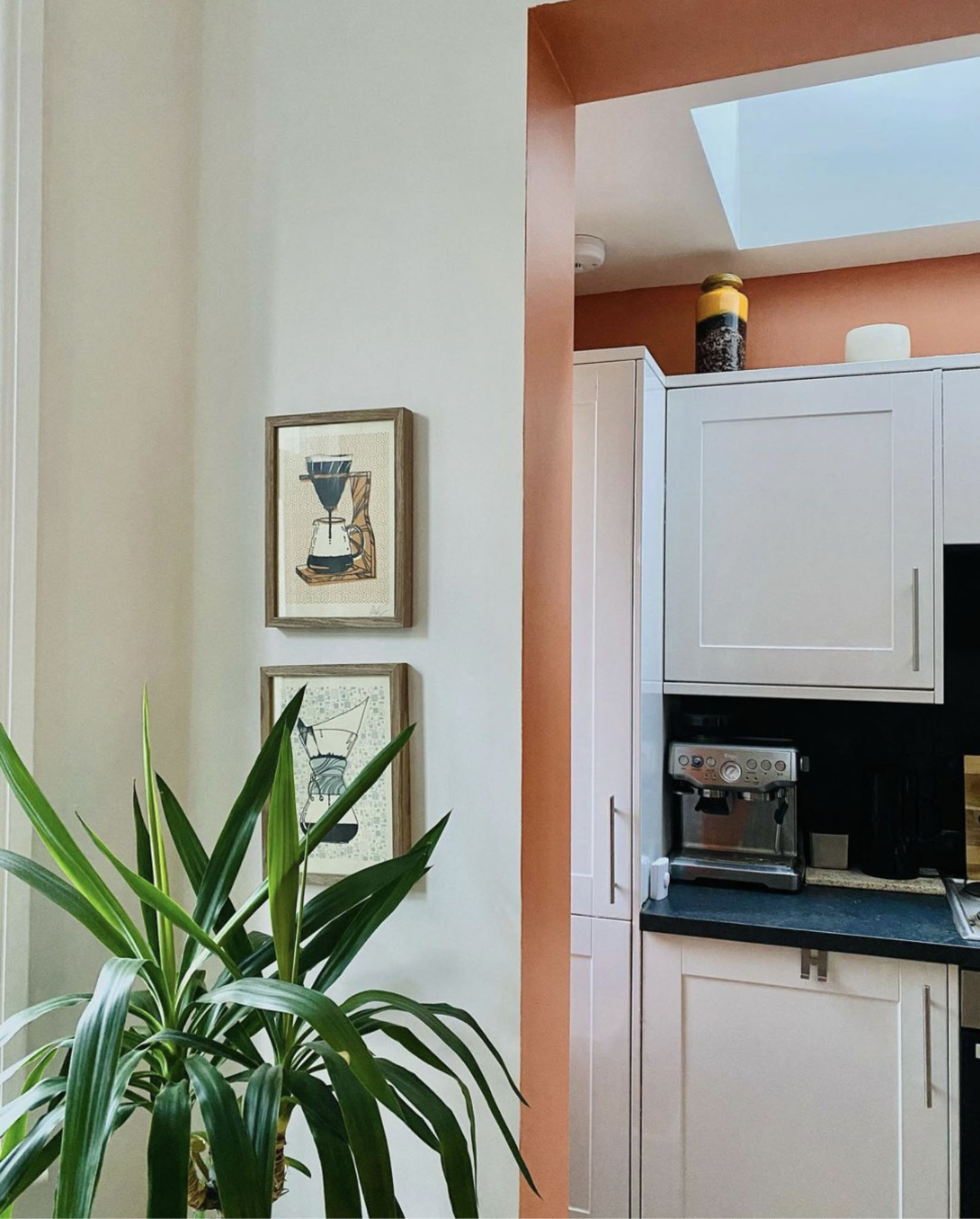 The illusion of space
Make the most of a small, galley-style kitchen by painting the walls around your mounted cabinets in a bold colour that contrasts with neutral shades used elsewhere. When there's not much wall to paint, sometimes a strong hue on the smallest surface can make the most impact, while wrapping the colour around the edges of the entrance can give a compromised area the illusion of being bigger. With all the qualities of burnished copper, there's an element of luxury to Inca Orange, which brings drama to this narrow kitchen by @OurHarringayHome.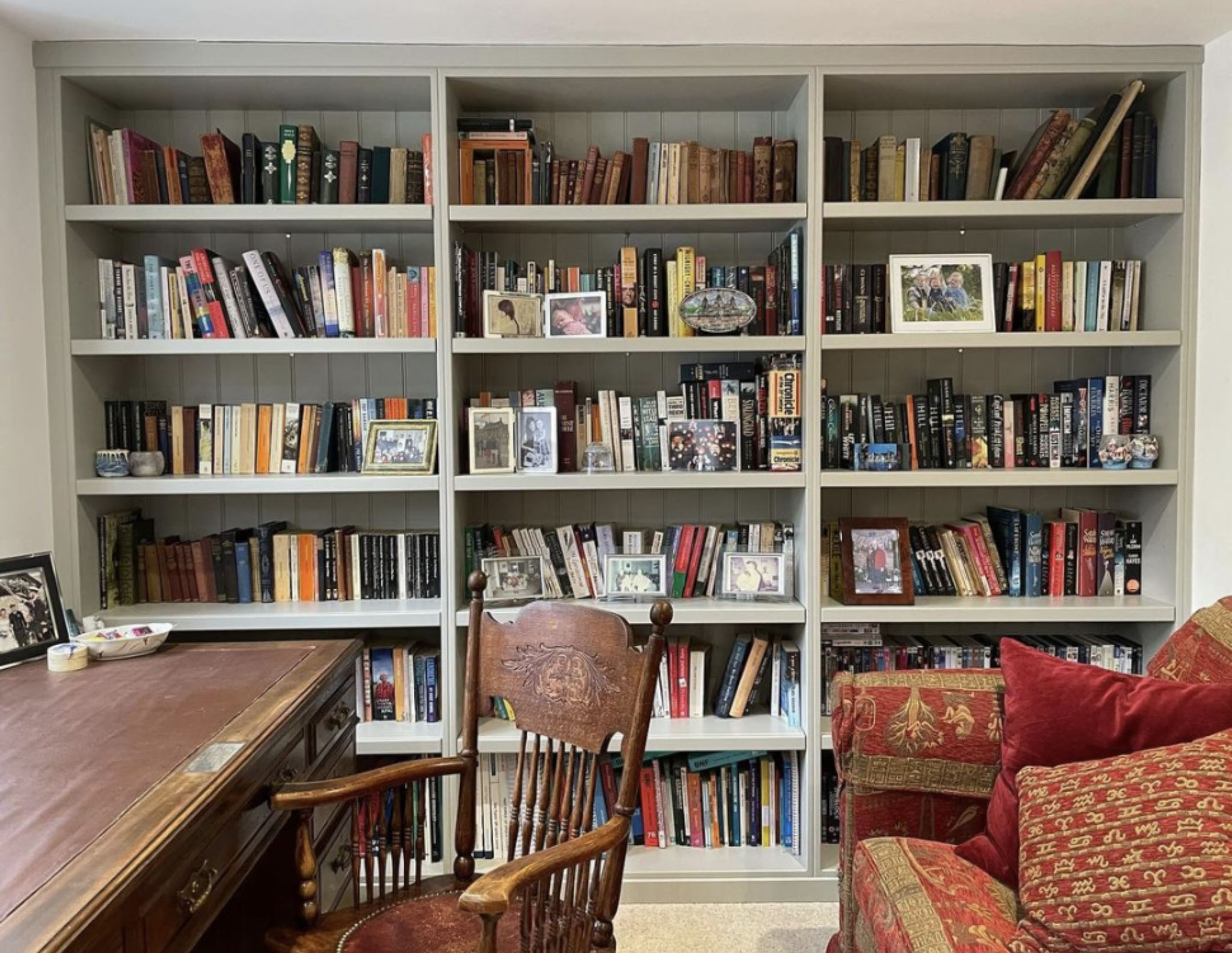 A pop of colour
A cool and collected colour is perfect for a home office, but confidence is key when selecting the right shade. So, rather than committing to all four walls, why not beautify a bookcase or similar with something soft and subtle? Not only does it shine a light on treasured tomes and objets d'art, but it also lets you see how the colour looks in the context of the room, just in case you're thinking of using it elsewhere. @Lnd.Esigns has done a sterling job with these bespoke shelves for a client in muted Stone Green.
Work those angles
A room with awkward angles – such as a loft conversion – provides a perfect opportunity to use colour accents in a practical way. As well as looking pretty, dusky DH Blossom on the lower-half of the walls in this bedroom by @LousLovedHome distracts from the sloping roof and restricted height above. What's more, the scalloped edge focuses the eyes downwards, while the white on the upper-wall and ceiling further conceal the compromised space.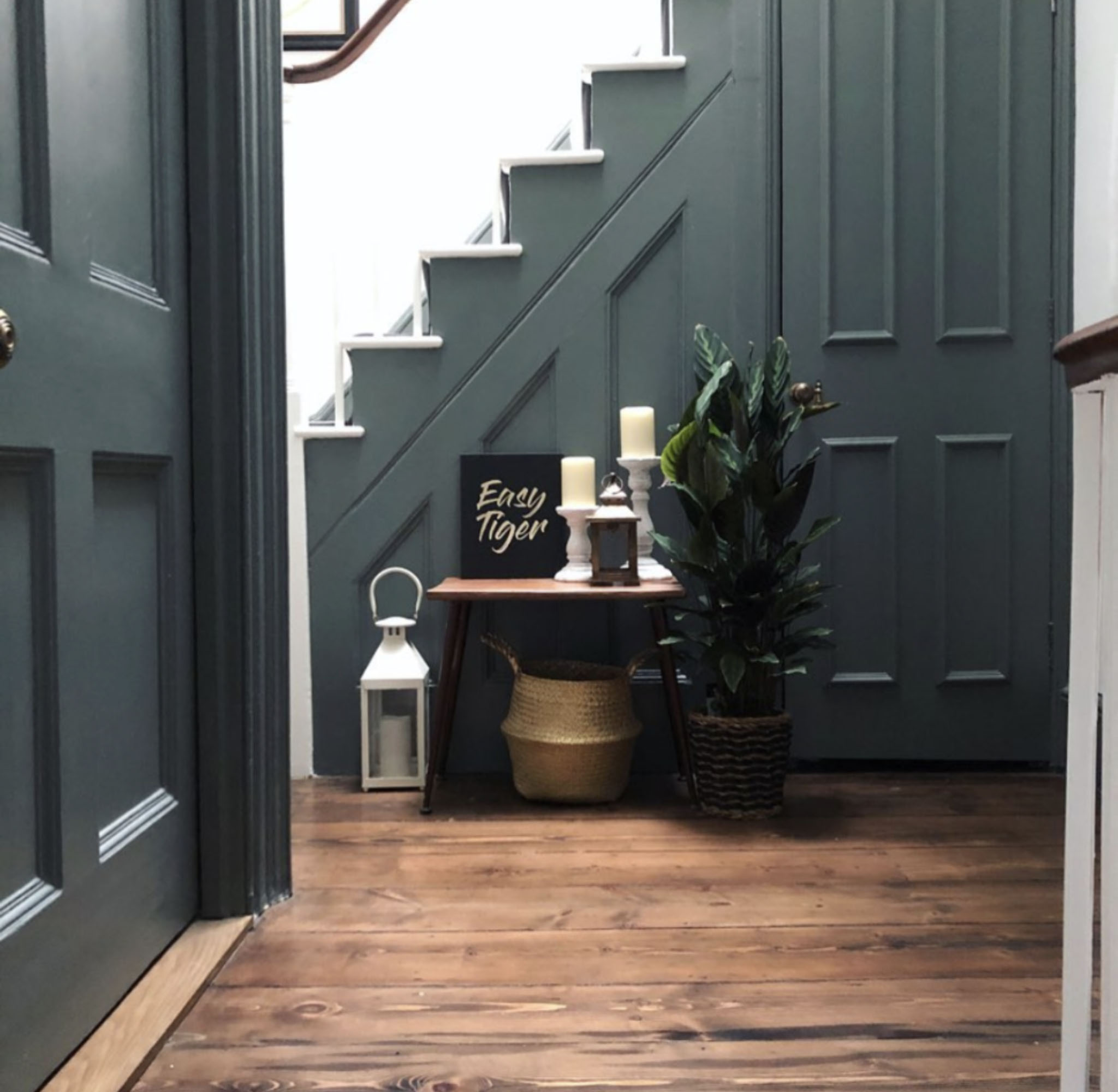 Make an entrance
A hallway painted in a deep and dark colour can provide the warmest of welcomes when coming home ­– but it's only for the bold and brave. A painted staircase, however, can make just as much of an entrance without enveloping all four walls in colour. Jo from @TheElmsRenovation has had a go in her Georgian doer-upper, painting the side of the staircase and the cupboard beneath in luxurious Forest Grey, perfectly matched to doors in the hallway for a uniformed and considered look.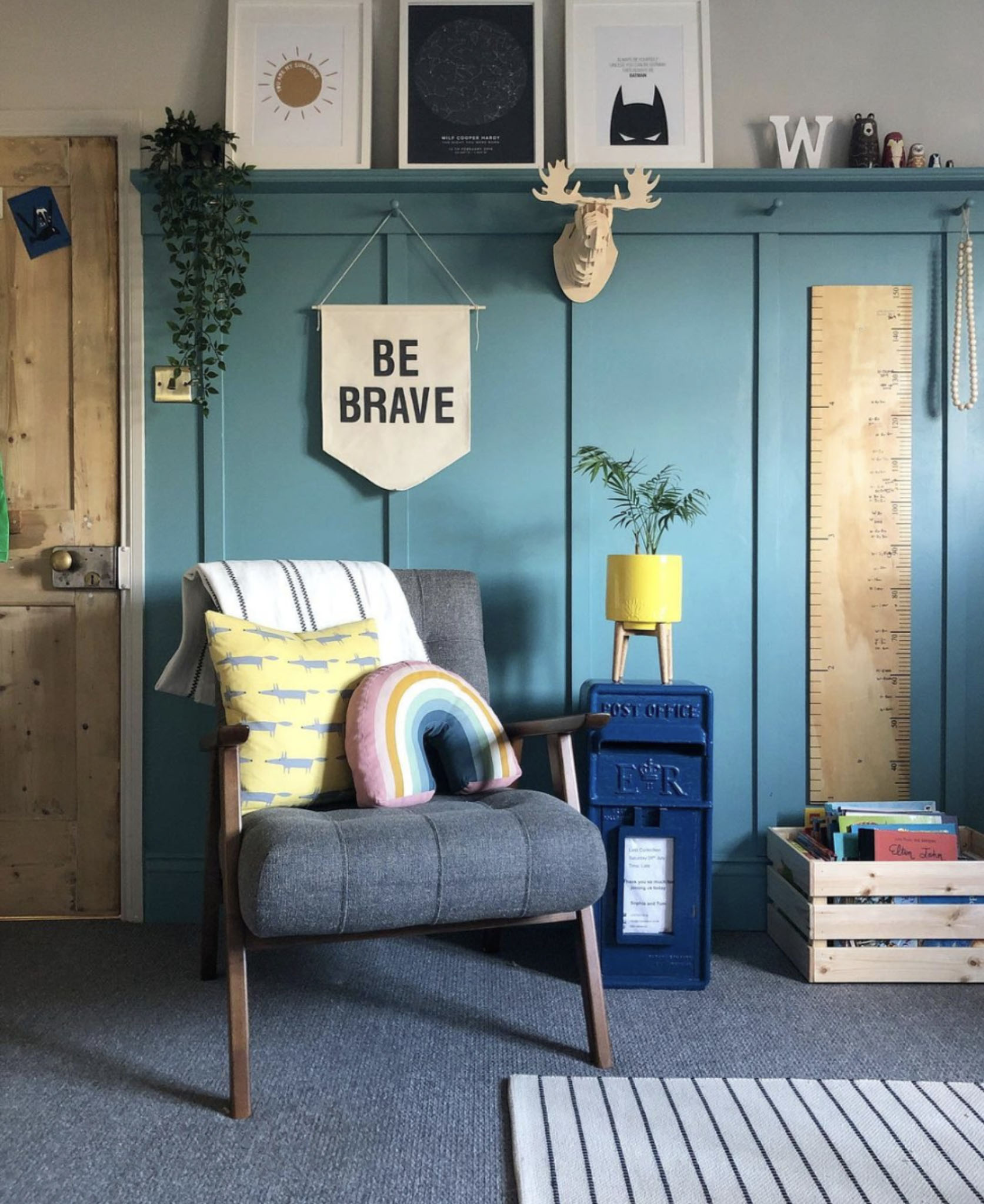 You're my wonder wall
Once considered passé, period panelling is firmly back in fashion, with owners of contemporary homes regularly having it installed rather than removed. But the classic white of yesteryear could do with an update for fans of colour. Here, @Sophia.At.Home has used deep Maritime Teal in her son's room to showcase the detail of the panelling against the grey wall above, finished with accessories to really make a feature of it.
Commit to colour
Not only does Dulux Heritage look beautiful, but it feels gorgeous under your fingertips, with a velvety matt finish for walls and an eggshell with a soft sheen for woodwork. Try it today by ordering a tester or commit to colour by choosing a can.
Share your colour-accent creativity on social using #MyHeritageHome and tagging @DuluxHeritage – you could feature on our Instagram and Facebook pages.