Inspiration Article
Masterclass: 4 ways to decorate the dining room for at home entertaining
When you invite friends or family over for dinner parties, do you find that half the battle of hosting is creating the right atmosphere in your dining room?
Whether you want to style it dark for a touch of drama or prefer to make things calm and cosy for your guests, you can create the most beautiful backdrop with the timeless and luxurious colours within the Dulux Heritage range. Heritage colours draw inspiration from the past and yet each shade is perfect for a modern-day home – and host!
Here are four dining room colour ideas to inspire your decorating.
Dining room idea 1: stylish and serene
A stylish way to achieve serenity when entertaining is with a neutral backdrop. These inviting shades are effortlessly relaxing and they're also one of the most popular dining room wall ideas at the moment. Why not try a deep khaki shade like Jenny Wren? It sits on the fence between brown and green, which gives it the ability to provide either a rich, subtle backdrop or a lush botanical sanctuary, depending on the colours you pair it with. In this dining room, we accessorised the space with dark wooden furniture and metallic accessories.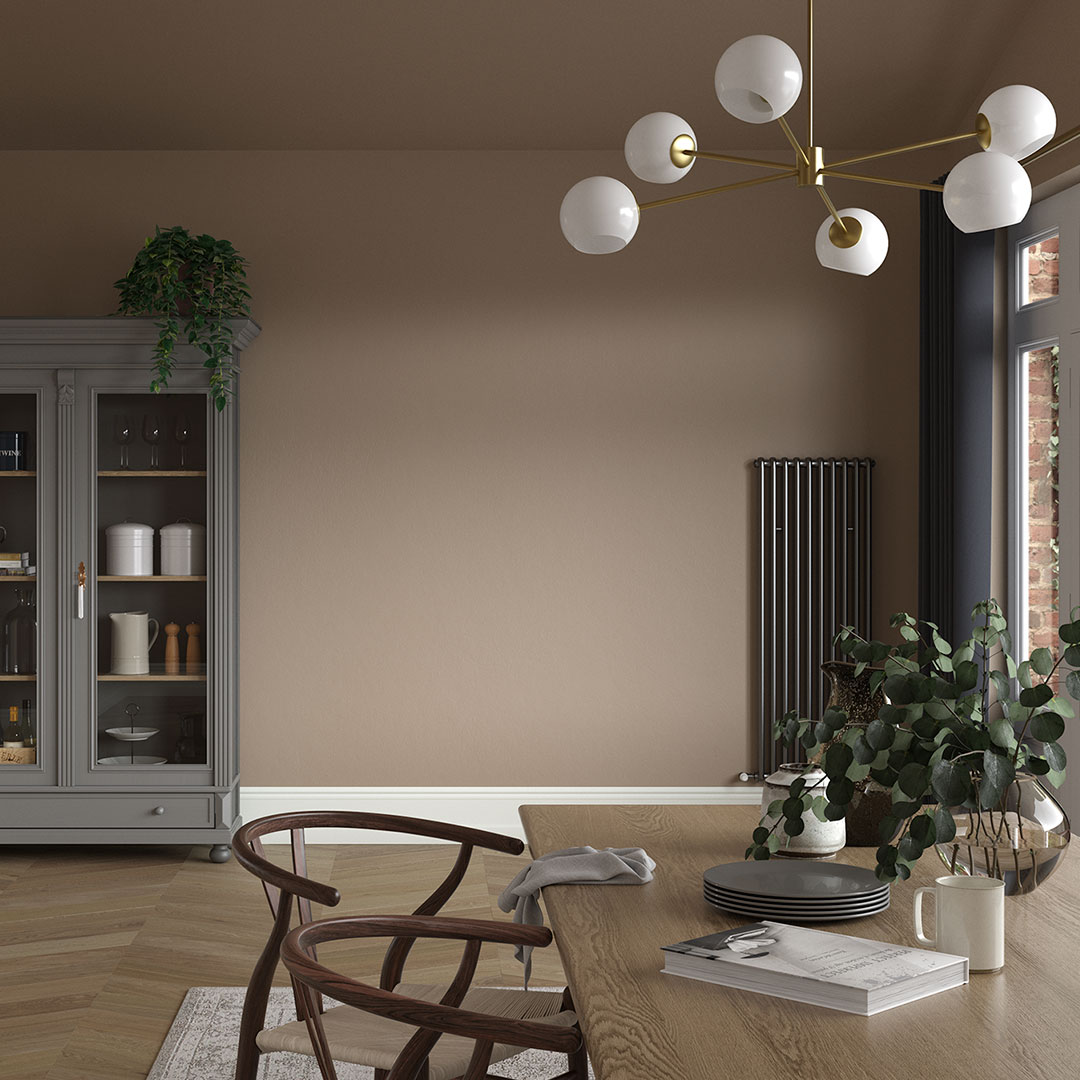 Dining room idea 2: calm and cosy
If you want to serve up a quiet and intimate environment for your guests to eat and drink, choose a wonderfully warm, mid taupe for your backdrop. We suggest Pebble Grey, as it blends the cosy quality of brown with the refinement of grey to create a colour that is tricky to define but extremely easy to live with. It's the perfect colour palette for giving your guests a warm welcome. And when it comes to picking out your modern dining room wall décor, look to natural textures with perhaps a few pops of colour.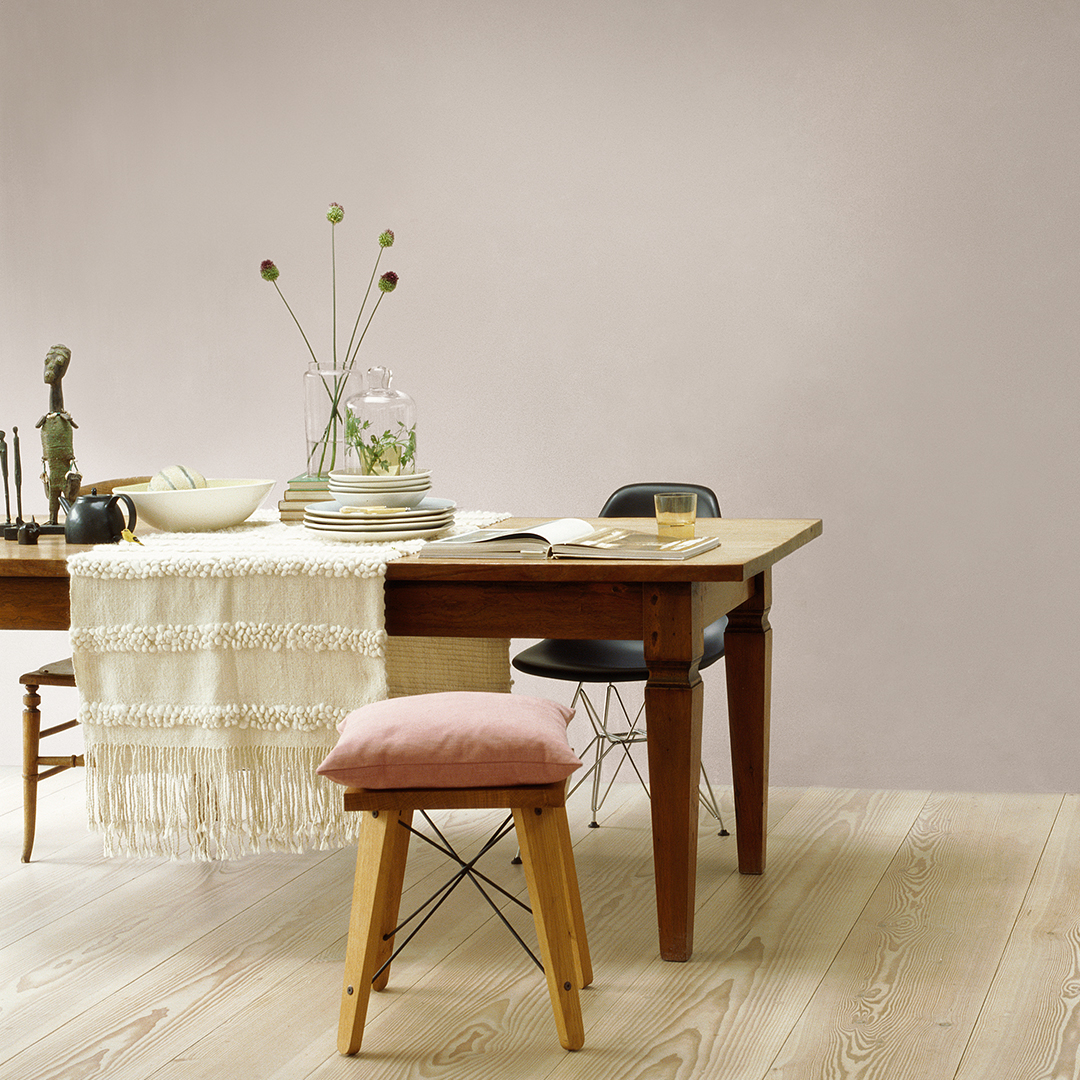 Dining room idea 3: style it dark
Other dining room colour ideas include the style it dark trend. Using dark colours in your dining room can make the space feel formal, dramatic and romantic, depending on who you plan on entertaining. Mallard Green is a very deep, luxurious green that's sure to impress anyone who takes a seat at your table. Did you know dark colours can also create the illusion of a bigger space? They give a room depth and make the walls appear as if they're melting away.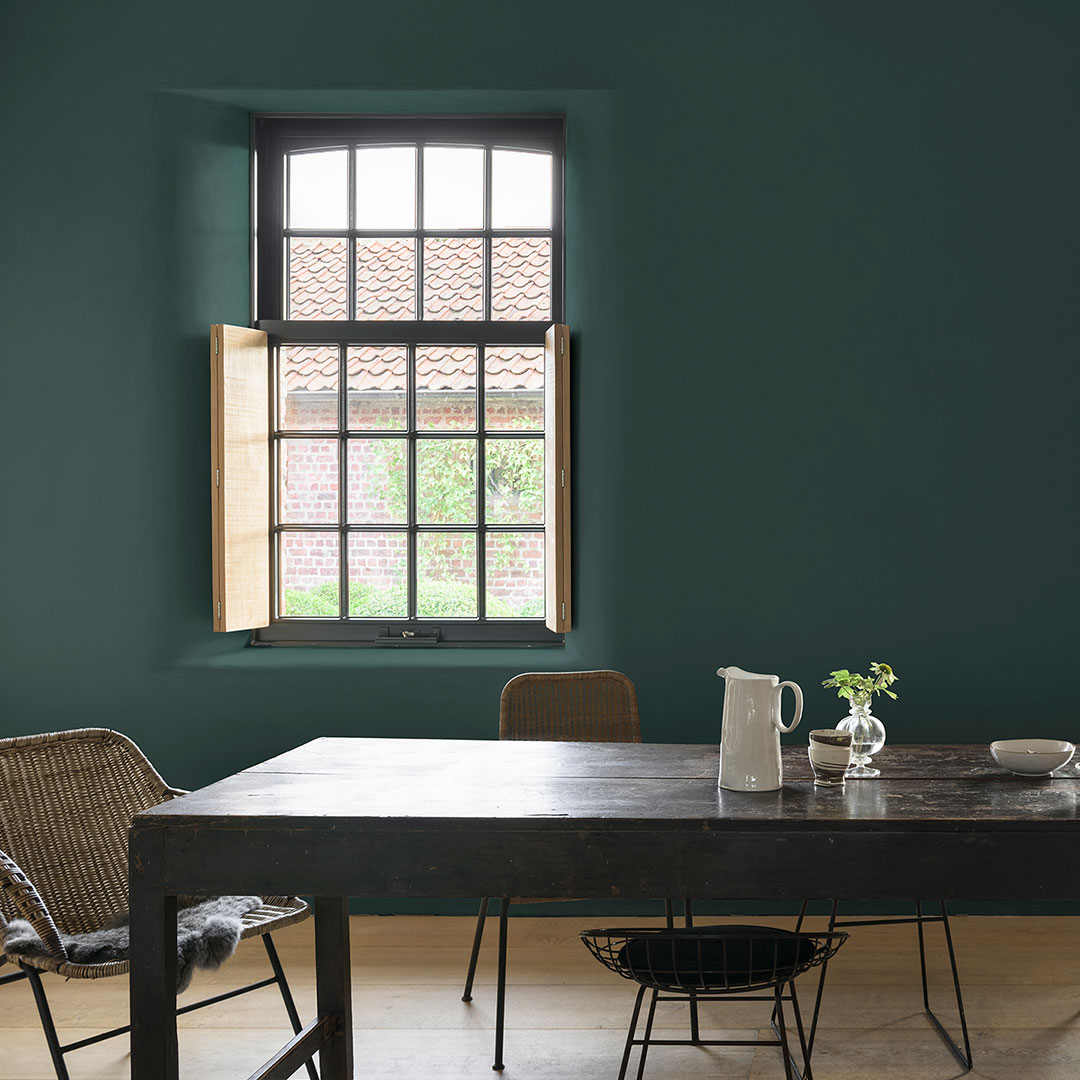 Dining room idea 4: light and airy
Many people looking for dining room wall ideas often want to open up a space that's small and cramped. Switching to nature-inspired colours is an easy way to achieve this. For example, our sophisticated yet understated Stone Green has a knack for making any room feel light and airy. And when paired with plants and foliage, you can really bring out its natural tones. Or you could combine it with modern dining room wall décor, such as metallic accessories, to create the perfect space for entertaining.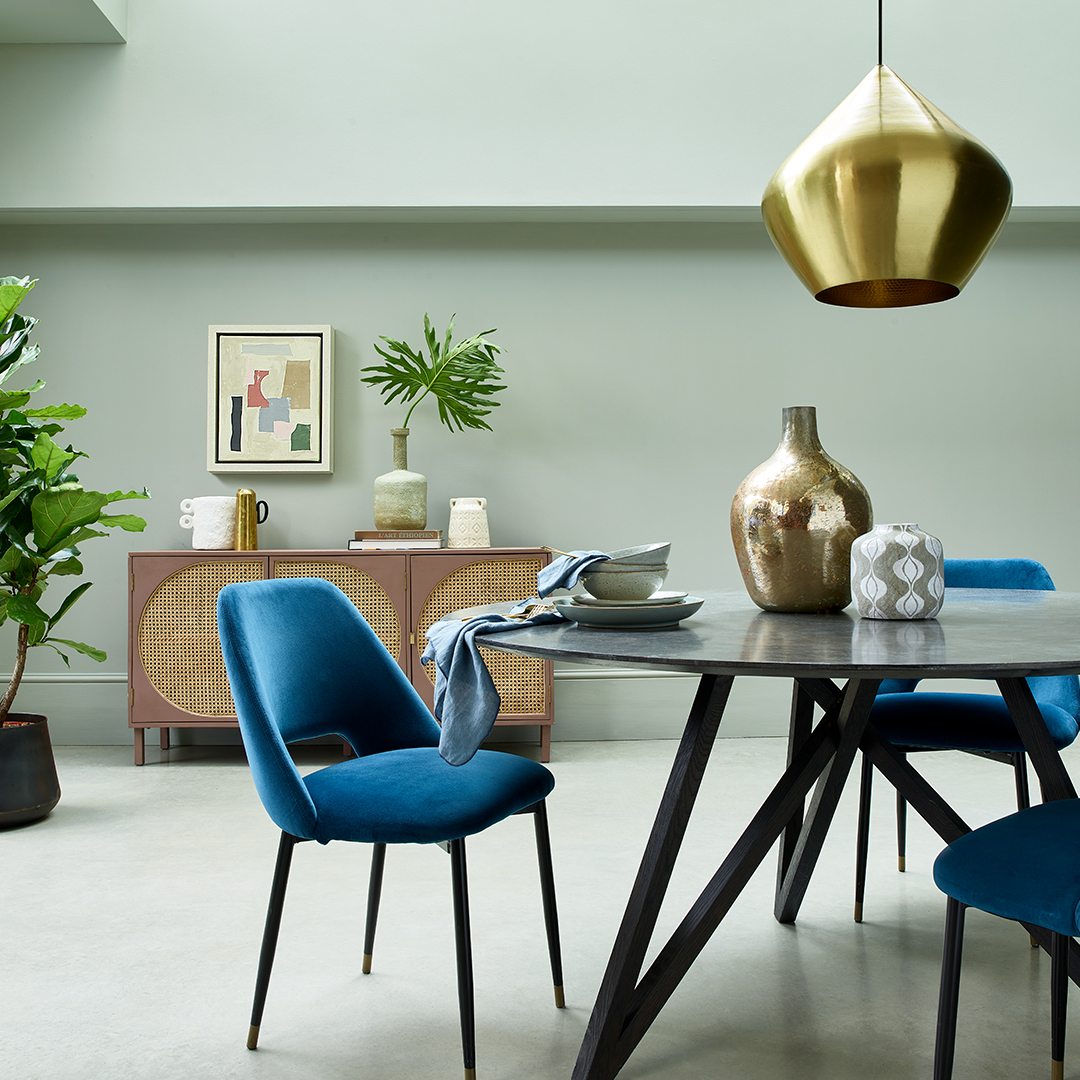 You can find more dining room colour ideas, here. Or why not head over to Instagram and Facebook for daily inspiration?
Don't forget to share your Heritage colour story with us using #MyHeritageHome and tagging @duluxheritage for the chance to be featured.