Inspiration Article
Colour Confidential: How to choose the right Dulux Heritage grey
You might have heard that grey wall paint is going out of style. Well, according to our colour experts, grey colour schemes will always have a place in our homes. Classic, clean and utterly gorgeous, grey wall paint is here to stay.
With that said, we've put together this quick guide of grey room ideas. Whether you've got your eyes on a grey living room, grey bedroom or grey kitchen – we can help you find the right Dulux Heritage grey for your home.
It's worth knowing that greys live in colour families, like many colours. This makes it easier for you to choose a shade that's right for your space and the mood you want to create. Similar to the Dulux Heritage Colour Card, we've split our grey room ideas by visual temperature: cool greys, warm greys and true greys.
Grey room ideas: cool greys
In our latest Masterclass, we discuss how natural light and the direction your room faces can affect your colour choices. Cool grey wall paint is perfect for south facing rooms. That's because paler tones help to accentuate the natural light spilling in and open up your space.
Green Slate and Turtledove Grey are both pale, silvery shades that look great on walls or panelling. In this grey living room, we combined Turtledove Grey with Indian White on the woodwork for a sophisticated, modern look. But you could also pair the grey wall paint with a complementary white, such as China White or Chalk White.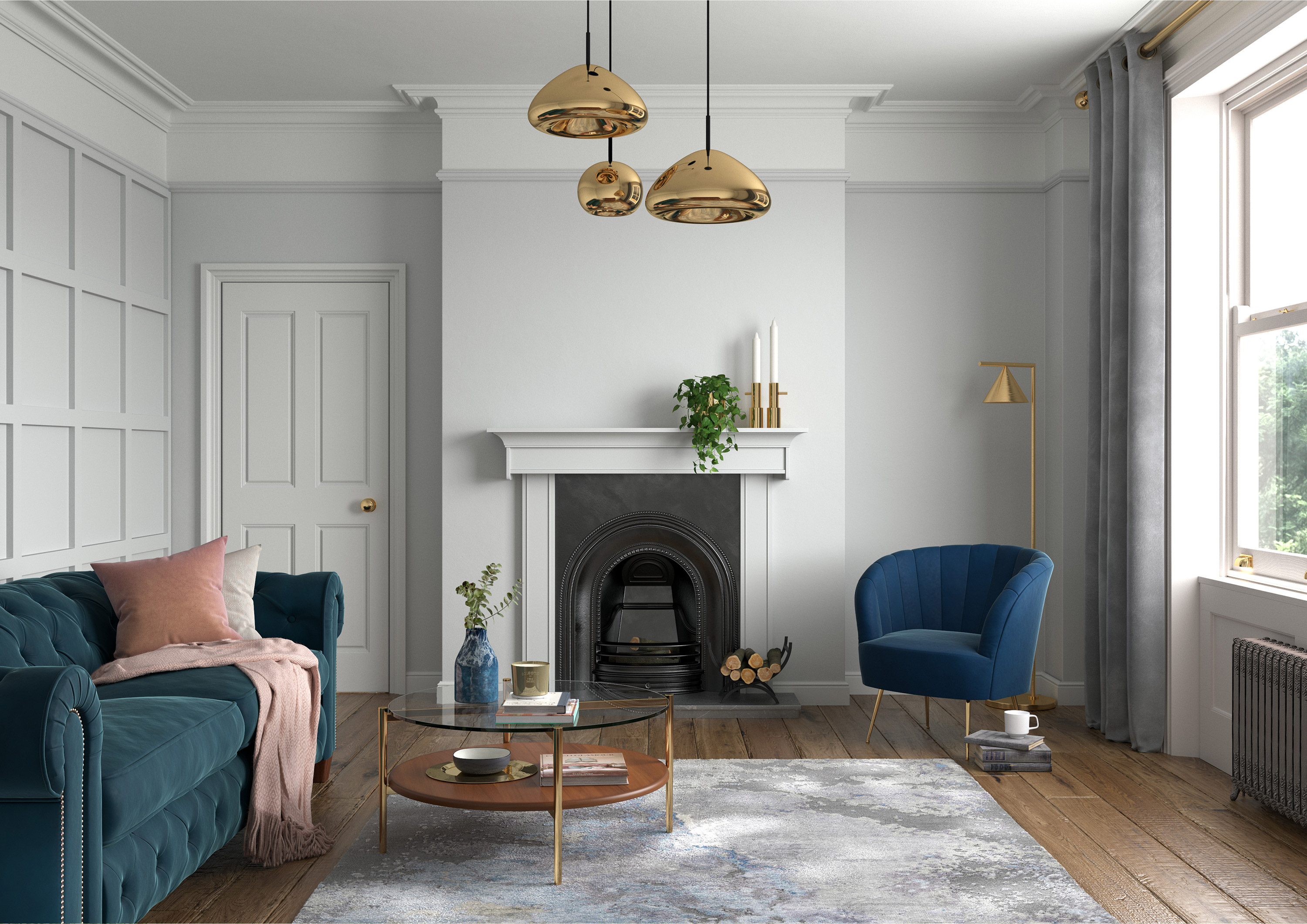 Grey room ideas: warm greys
Warm grey colour schemes are well suited to north facing rooms, large open plan spaces or rooms where you want to settle down at night. Grey paint such as Pewter Plate and Pebble Grey are both mid tones that can create a cosy atmosphere and a chic aesthetic at the same time. Plus, they look lovely with wood and natural leather furnishings.
Better yet, you can combine warm grey wall paint with a range of other shades. How about a warm white like Mallow White on your window frames? Or why not go for a dark colour like Ravens Flight on your skirting boards like we have in this grey bedroom and home office?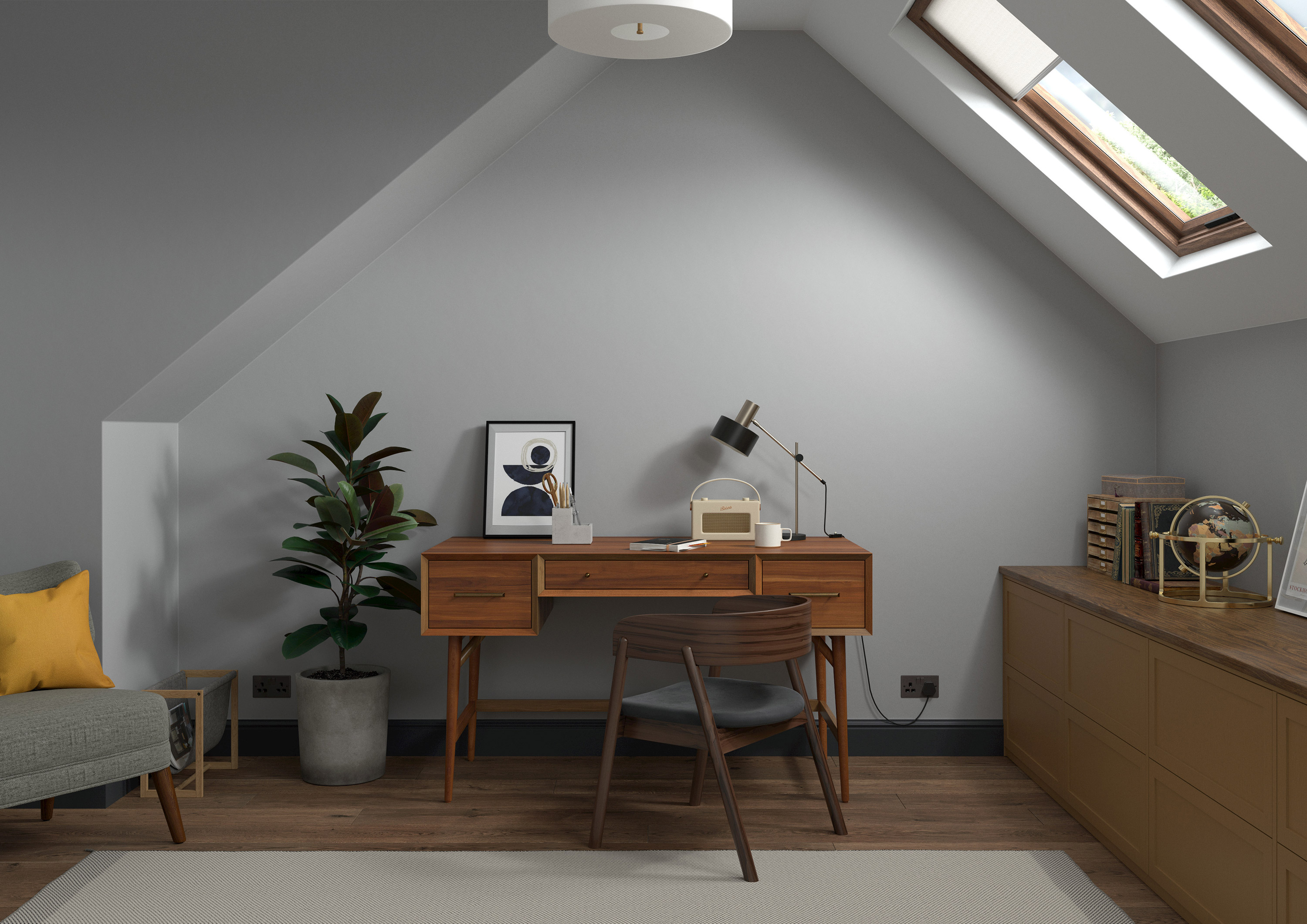 Grey room ideas: true greys
Most shades of grey are made up of different undertones, like blues and greens, which gives them distinct personalities. Whereas true grey wall paint is only a mix of black and white, without any hint of colour.
Dulux Heritage Lead Grey is a dynamic, deep grey with great substance. True greys like this can make your room feel dramatic and glamorous. Wrap this grey wall paint around your walls or as an impactful feature wall. In this grey dining room, we paired it with a complementary white, Lead White, on the skirting boards.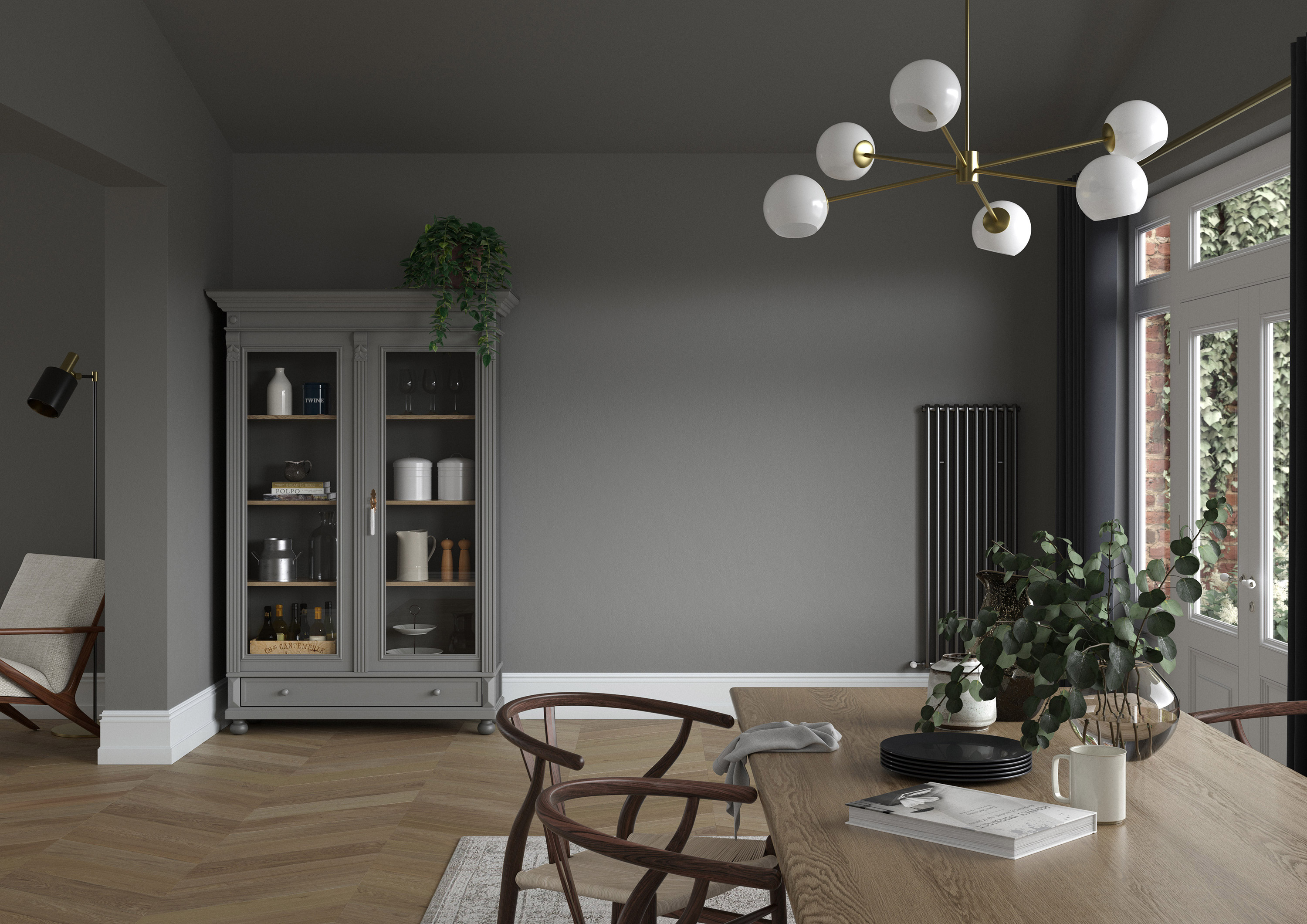 You can find lots of grey colour schemes here, or for more grey room ideas, make sure you follow us on social.
Share your Heritage colour story with us using #MyHeritageHome and tag @duluxheritage. You could feature on our Instagram and Facebook!