Inspiration Article
Masterclass: 4 Ways To Use Green Paint Inside Your Home
You might think of green as more of an outdoor colour. Yet, you'd be surprised at the effect a touch of green paint can have inside your home, if you know how to use it. Style-wise it can be made to feel both classic and contemporary. But above all, it can lend your home an air of calm and harmony. Here are 4 simple ways you can make green paint work for your home, each one using one of the luxurious greens from the Dulux Heritage range.
Heritage colours draw inspiration from the past and yet are perfect for today's modern homes. Every tin is formulated from the finest ingredients, offering a rich, durable finish, designed to last.
1. Green hallway ideas: Create a welcoming space
Your hallway is the space where you welcome people into your home. So, it makes sense for it to feel beautiful and inviting. Going for green paint in your hallway can help the room to feel both serene and energised at the same time, especially if you combine it with a complementary colour. Here we've paired lush Waxed Khaki, a distinctive, deep green with Midnight Teal, a seductive aquamarine. Accessorise with rustic furnishings and distressed wood and you have a room with an understated grandeur.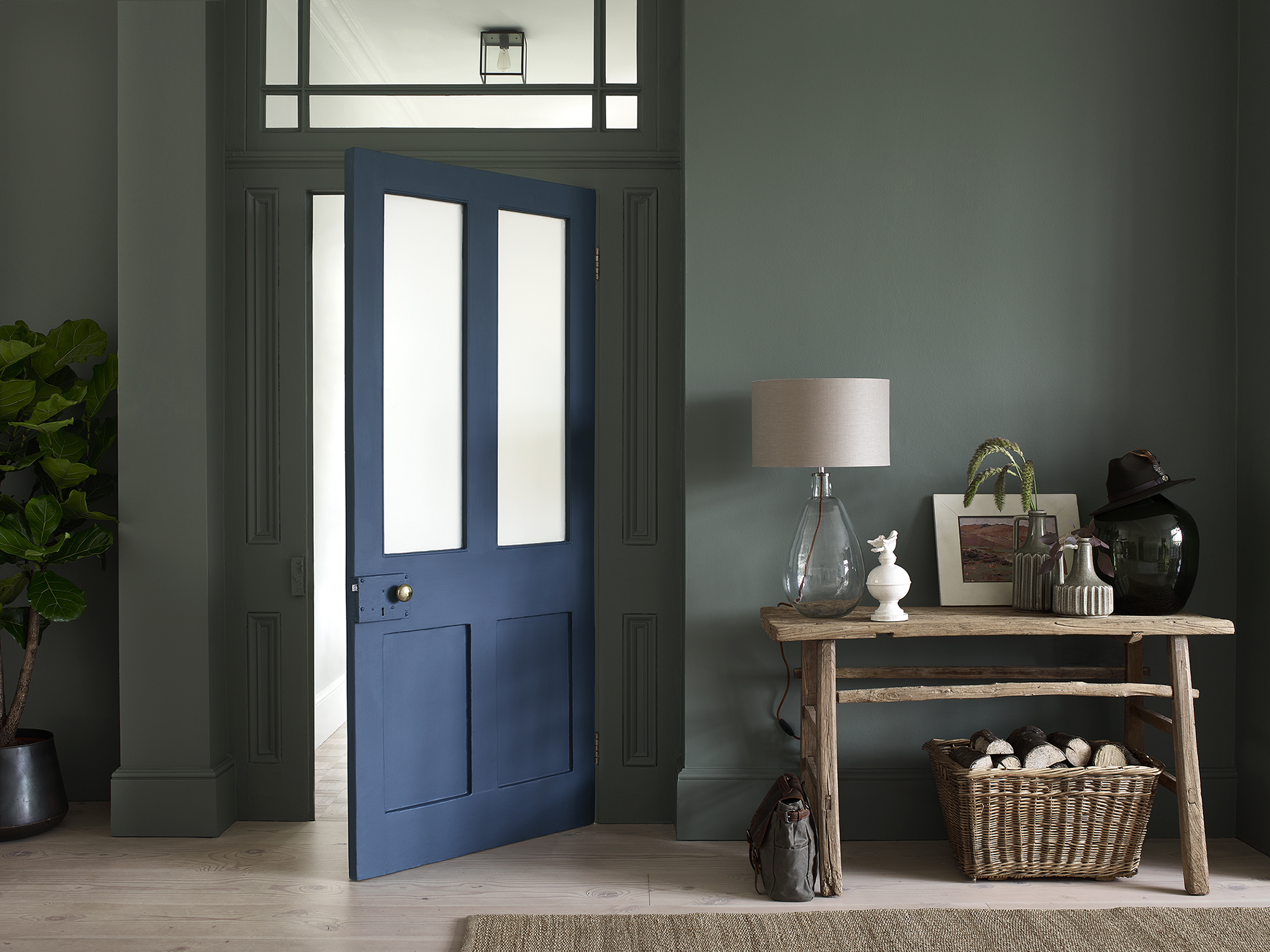 2. Green dining room ideas: Make your room feel airy and spacious
If you have a separate dining room in your home, it can often feel small and cramped. One way around this is to use a green paint that opens up the space. Likewise, if you have more of an open-plan home, you want a paint that plays to the strengths of the room, helping it to feel light and airy. Here we've gone for Stone Green which gives the dining room an air of sophistication, but not overpoweringly so. As a mid-green it pairs beautifully with plants and foliage, which helps to draw out its natural tones. Add accessories in vibrant blue and metallics and you have a space that's perfect for entertaining.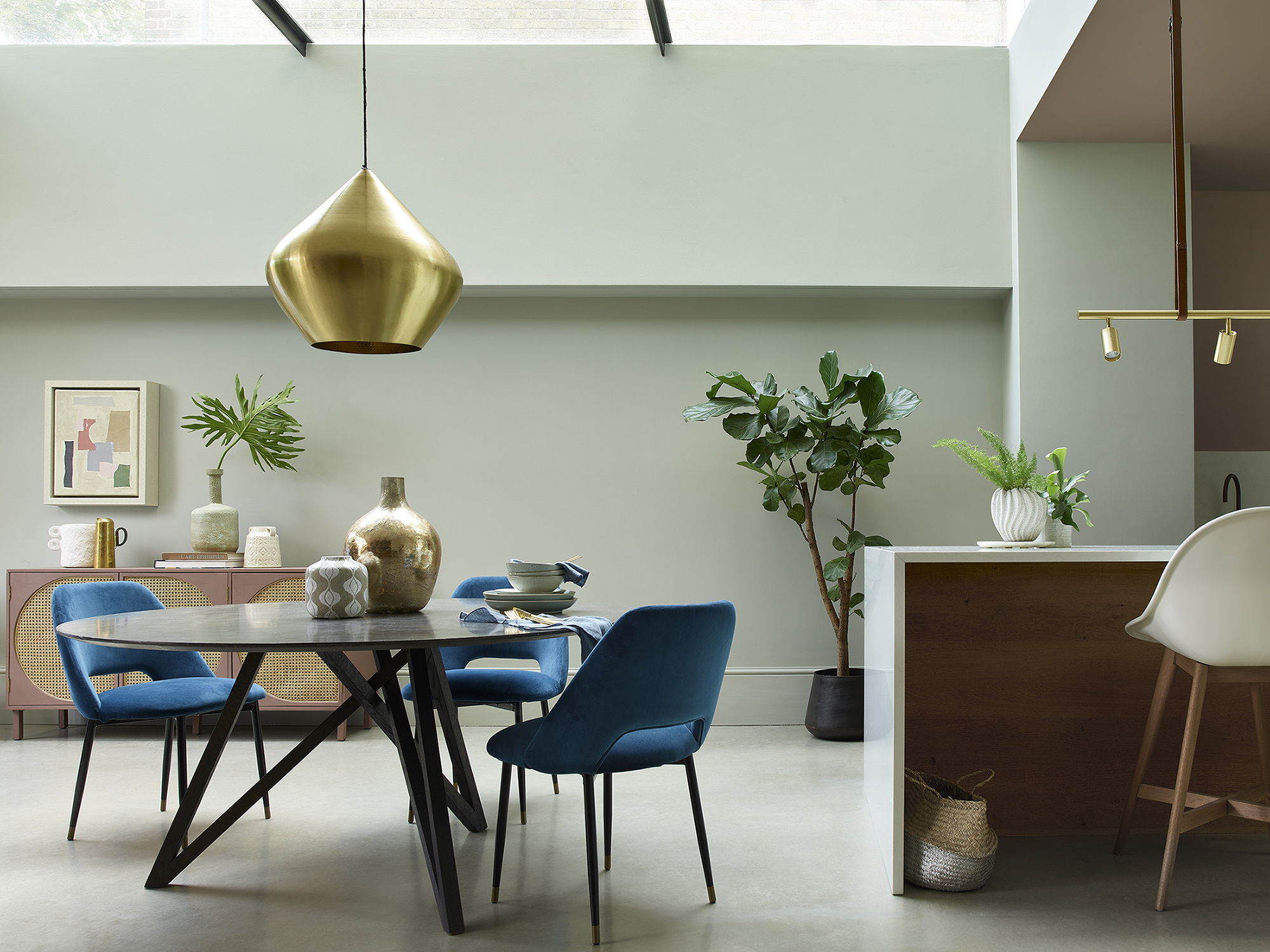 3. Green living room ideas: Try two-tone green to create a standout split wall
One of the things that's really helpful about the Dulux Heritage colour card is how easy it makes it to choose a balanced colour scheme. Selecting shades that sit close to one another can give your room a tonal two-tone effect. See here how we've created a really elegant-looking living room by painting the walls in velvety DH Drab and the woodwork in the more muted Olive Tree. For extra style points, we've added a line of cool Ravens Flight and tied the room together with both black and pale neutral accessories. If you've come across dark green living room ideas that you like, a two-tone approach, adding a lighter colour into the mix, can help break up the space. For a contemporary colour scheme, you could opt for a grey and green living room idea. Dulux Heritage has the perfect shades too in DH Slate and Pewter Plate.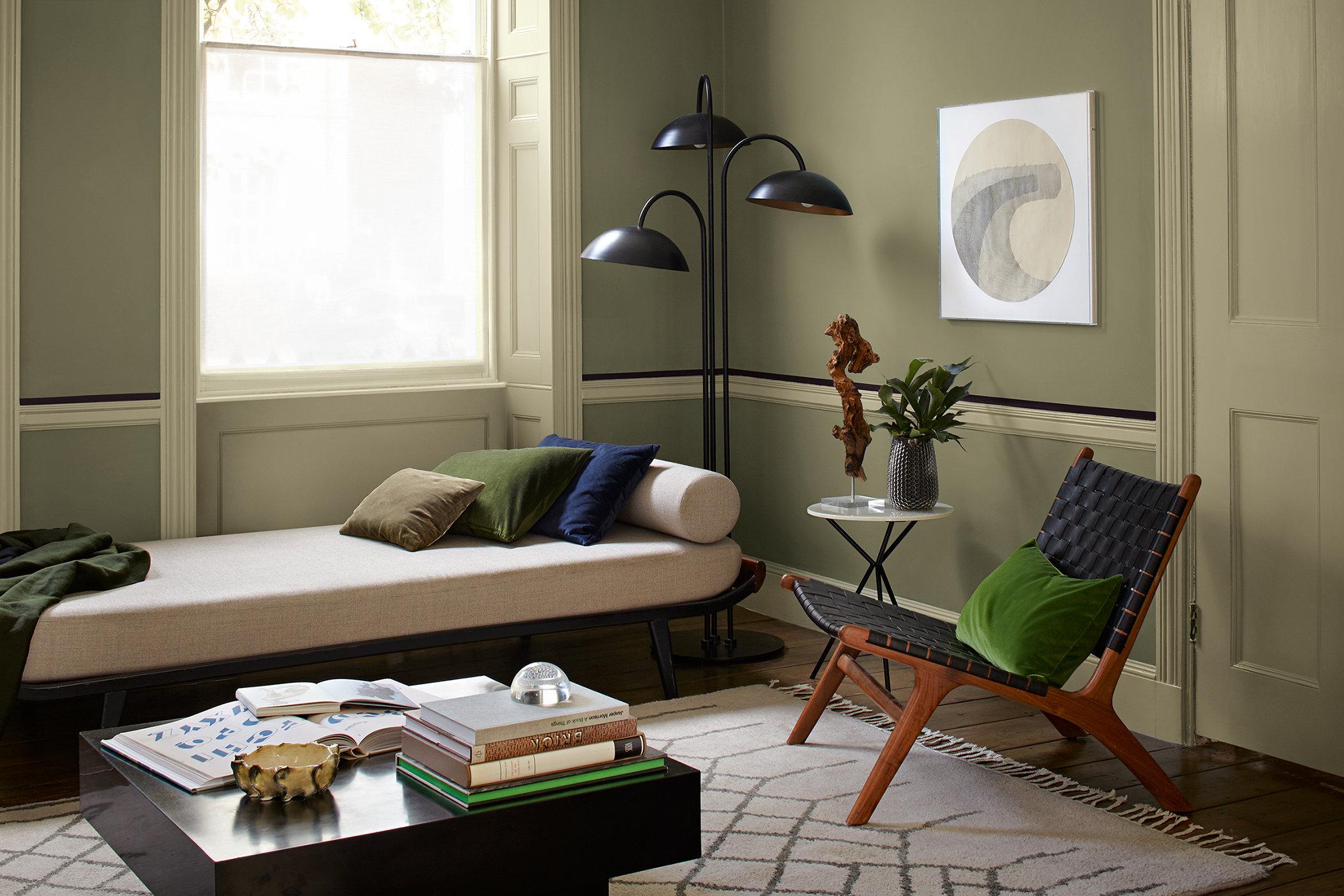 4. Dark green room ideas: Making your room feel larger
It sounds counter-intuitive, making a room feel bigger by choosing darker greens. Dark greens give your room depth, which is a great way of disguising the fact that your space is on the small side. The trick is to go for a really deep, rich green as we've done here using Mallard Green. It's such a luxurious shade of green paint that you can afford to dial down the accessories, pairing it instead with characterful rustic woods and pale ceramics to make the green paint the star of the show. So, if you wanted to look at dark green living room ideas, green bedroom ideas or green kitchen ideas, now you can rest assured that no matter how big the room is, dark doesn't always make your space feel smaller.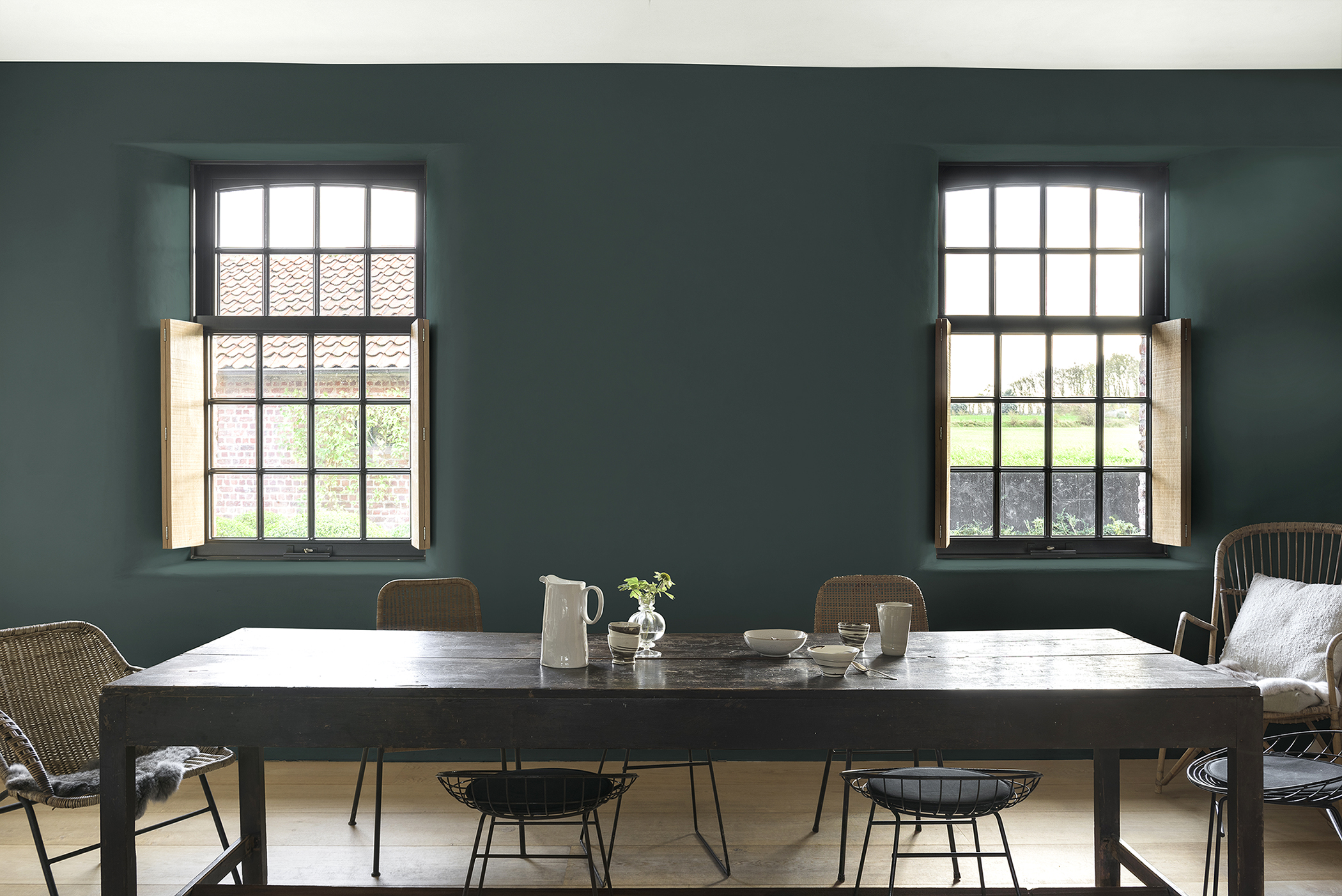 If you're keen to get creative with green, then why not explore our stunning range of Dulux Heritage paints here. And order yourself a tester to see which velvet matt green shades works for you.