Inspiration Article
Colour Confidential: Think pink for sophisticated spaces
There's more to pink than you might think. What was once considered a paint colour that should be confined to the walls of a girls' bedroom, is now a popular and refined choice for any room.
Within the Dulux Heritage range, you'll discover lots of plush shades of pink paint. From blush pink paint to dusky pink paint, each one has a story to tell. Whether you want to evoke a sense of sophistication, calm or fun, they can help you create almost any mood and setting in your home.
What's more, Heritage pink wall paint is carefully crafted from the most exquisite ingredients to give you a rich, durable finish that's not only beautiful to look at, you know it's going to last for years to come.
Here are four ways that you can use pink paint in different areas of your home.
1. Create a cosy bedroom with dusky pink paint
DH Blossom is a dusky pink paint with a slight yellow undertone that gives it a genteel, mature quality compared to more childlike shades of pink paint. Darkish pastel tones like this proved to be more favourable than deep reds towards the end of the Victorian era and are just as beloved today. Drape your walls and ceiling in DH Blossom for a cosy, cocoon-like bedroom. You can always introduce the crisp, cool Swedish White, if you don't want to overwhelm the space.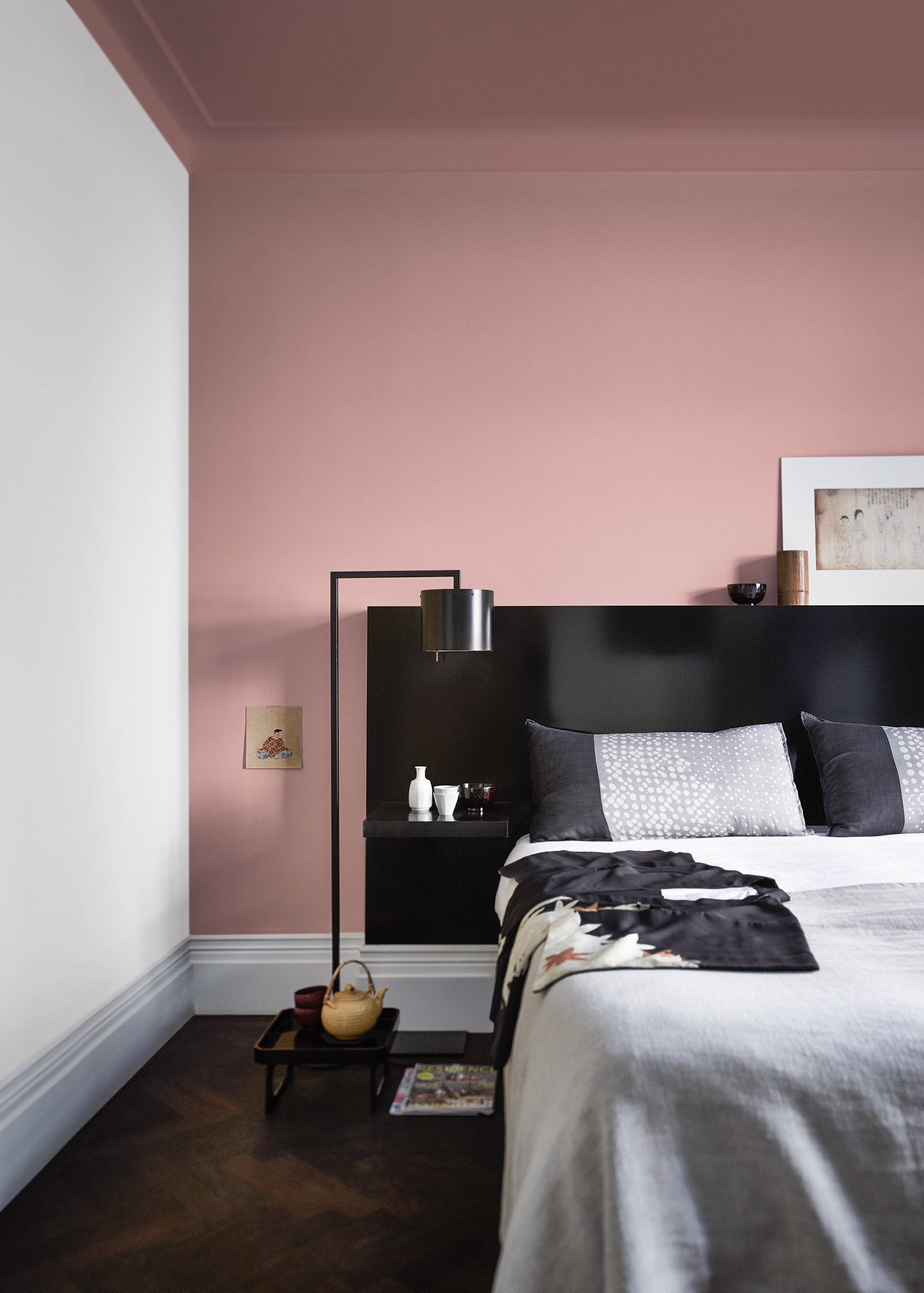 Alternatively, go for the mature and vivacious Coral Pink. While it's more of a statement colour, it's warm, orange undertones will make any modern bedroom feel extra cosy.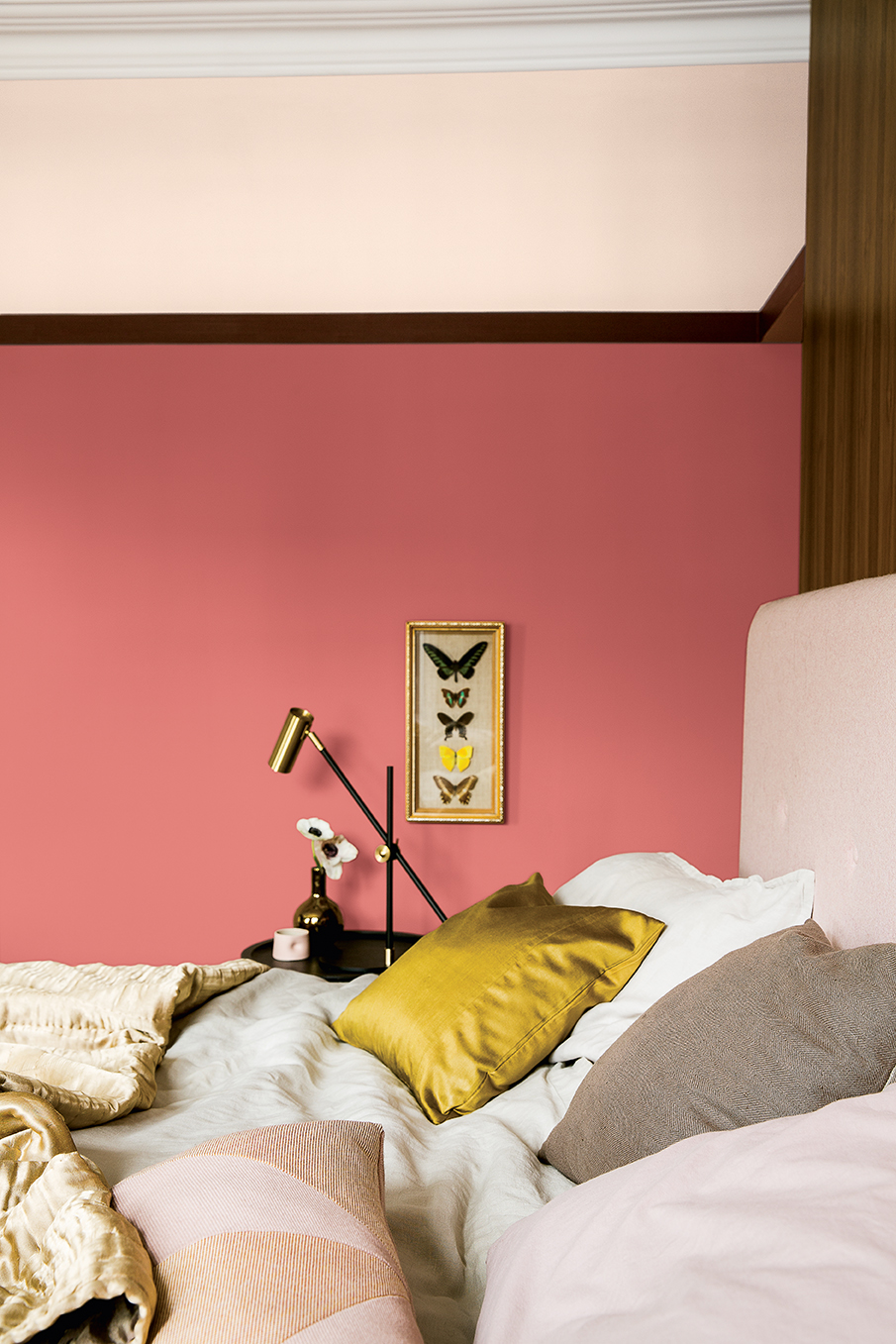 2. Pamper your living room with blush pink paint
Powder Colour is a pale blush pink paint that has a fragile, ultra-feminine air. During the early 1900s delicate shades of pink paint were often used to fashion ladies' boudoirs, today the palest pinks have become an alternative and rather refreshing neutral for almost any area of the home. Why not try this barely-there hue in your living room and treat your walls to a touch of romance and elegance? You could also dress your woodwork in Dulux Heritage Eggshell to tie the room together. Try it in a Marble White, it's the perfect complementary white for pink paint.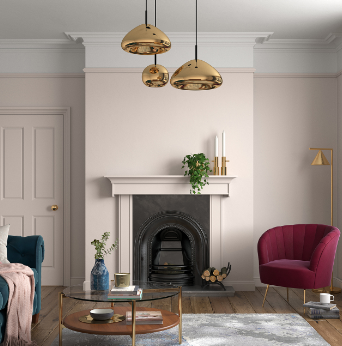 3. Use pink paint as a neutral in your dressing room
Potters Pink is a pale, ultra-feminine shade that encapsulates the fragility of Edwardian cottage garden blooms like the fragrant peony. It could be the breath of fresh air you've been looking for in your dressing room. Think of this subtle pink wall paint as a neutral and use it to add warmth and a quiet sophistication to your space. Its versatility will also let other colours and textures shine, such as the deep, dark Mud Lark seen on the woodwork here using Heritage Eggshell.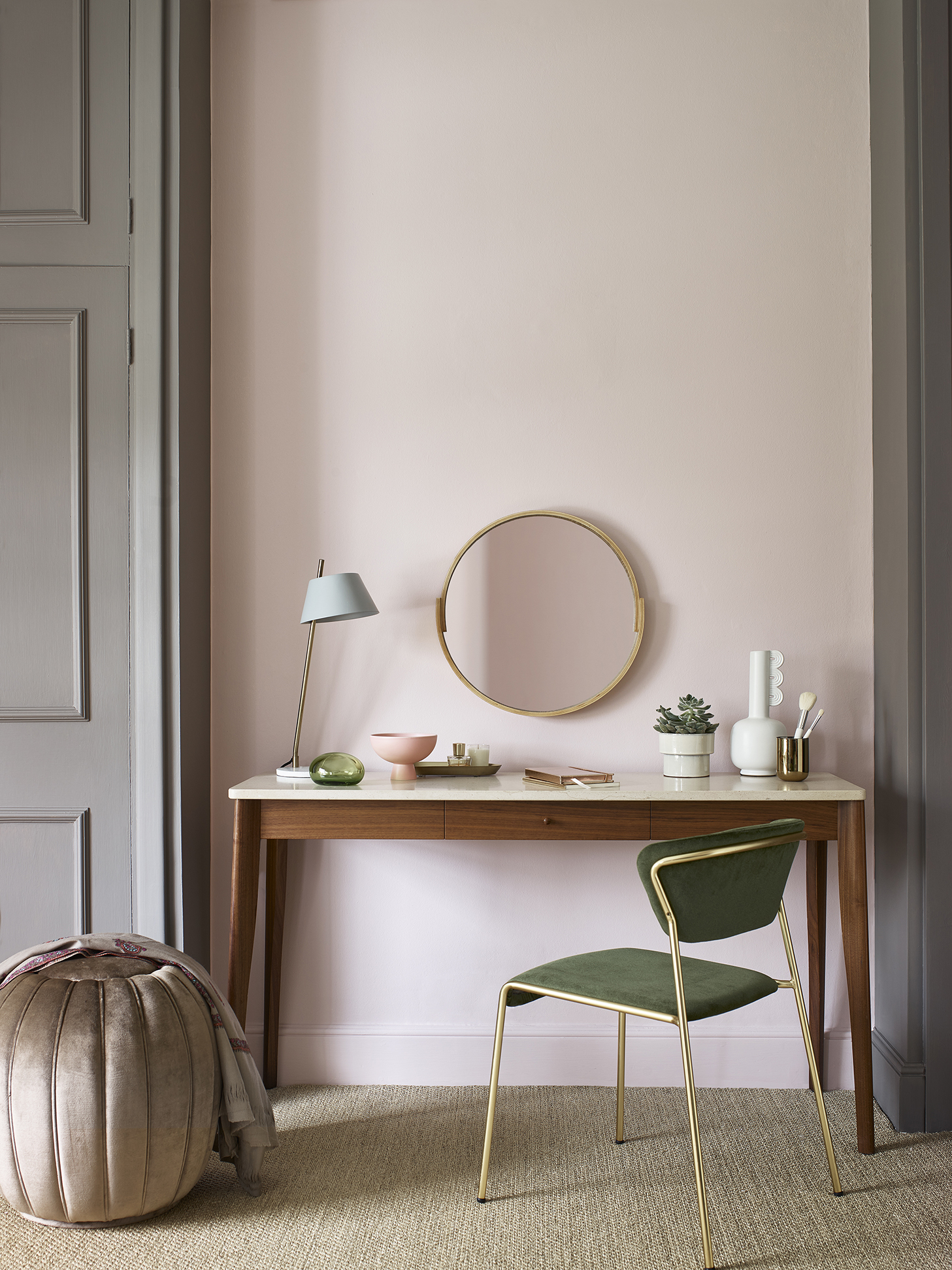 4. Have fun with pink paint in your hallway
Fitzrovia Red is a deep, blue based tone that contains enough white to appear creamy and delectable, whilst still creating a big impact. Like all Dulux Heritage hues, this pink wall paint has a past. Since the mid-1920s, Fitzrovia Red has been an artistic hub within London, so it only seems right that its name be carried by a flamboyant shade. We've used it to inject some razzmatazz into this hallway. If you don't want to go all out, why not ease into this bold pink paint with a split wall effect?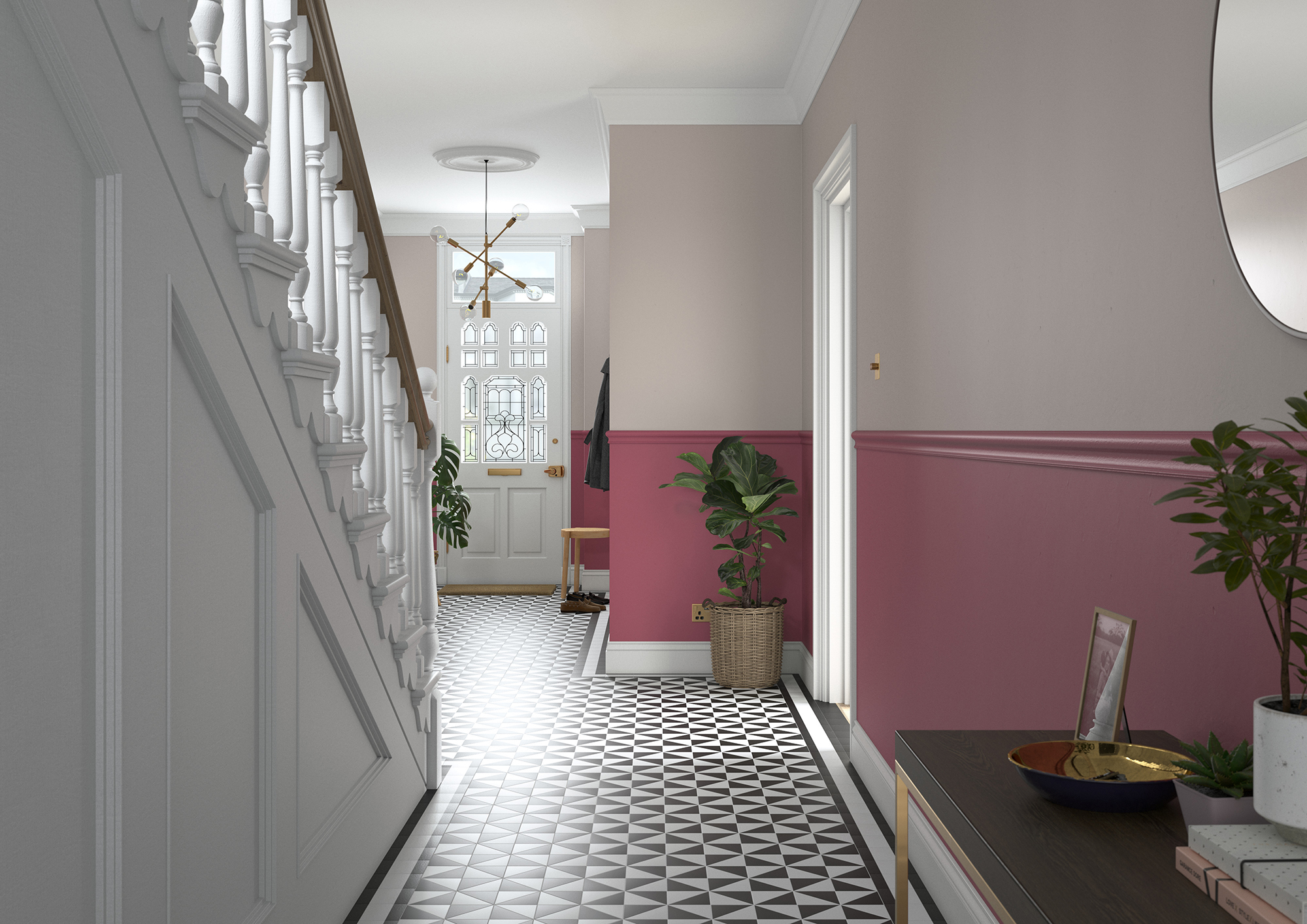 If you think pink is the perfect colour for your home, you can explore every shade of Heritage pink here.
Or read more on how to create an elegant Heritage colour scheme for any room of your home.