Inspiration Article
Tasting Notes: Pebble Grey
Blending the refinement of grey with the cosiness of brown, Pebble Grey offers the best of both worlds in a mid-taupe that's one of the most usable colours in the Heritage Collection. Softly muted and wonderfully warm, the shade is seriously easy to live with in any room of the house, from a welcoming hallway to a designer bedroom. Plus, with neutrality at its heart, the hue is the height of fashion right now, while being timeless. A winning combination, surely?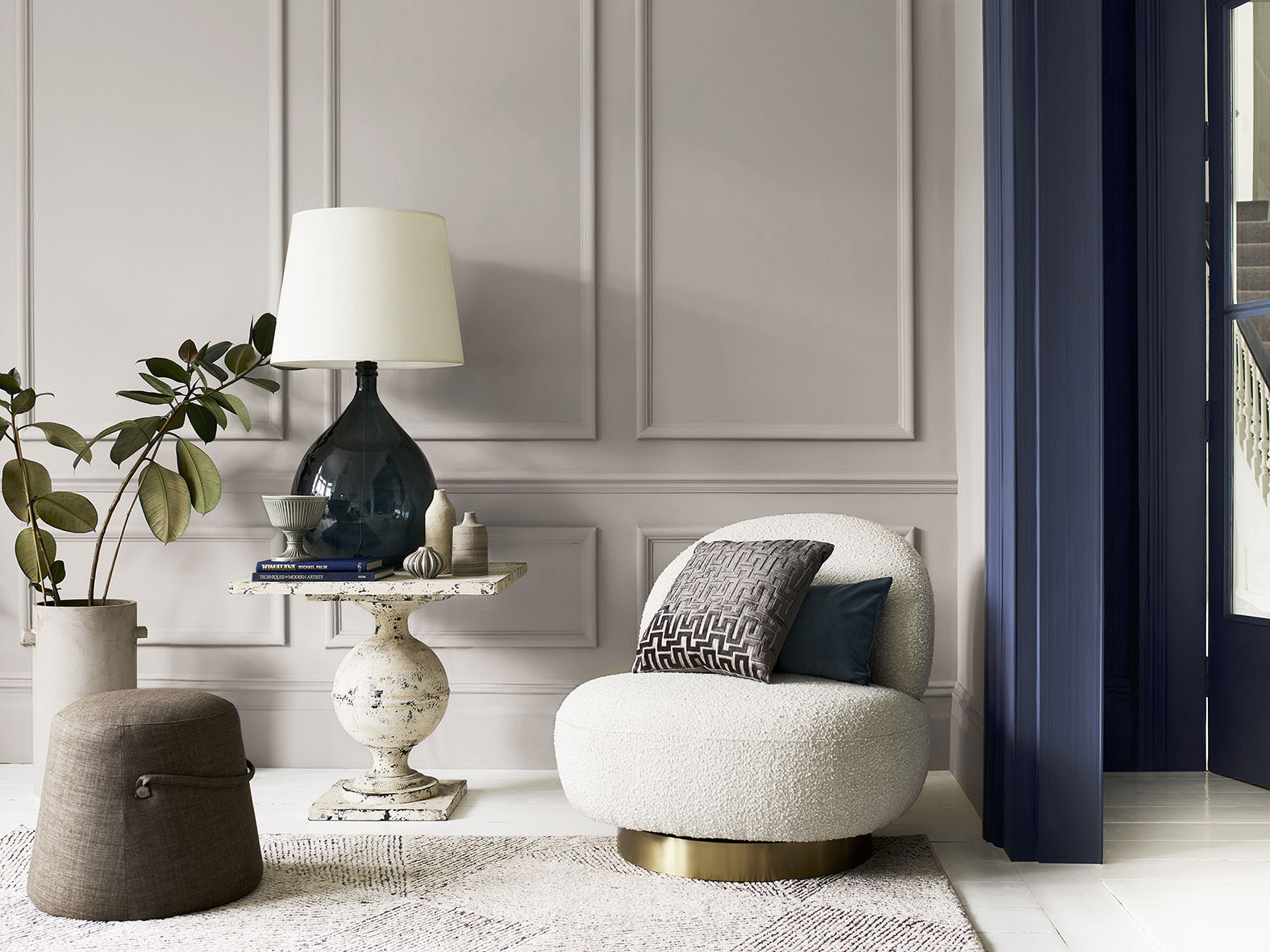 Remain neutral
It's hard to go far wrong with Pebble Grey on your walls, as the hue goes as well in period properties as it does in new-builds, plus it pairs with a wide range of colours in our palette. Here, it's been used on striking panelling in a living room and combined with DH Indigo on the doorway, creating a look that's straight out of an interiors magazine. Finished with designer accents in furnishings and accessories – all in tonal neutrals, of course – the result is pure Instagram gold.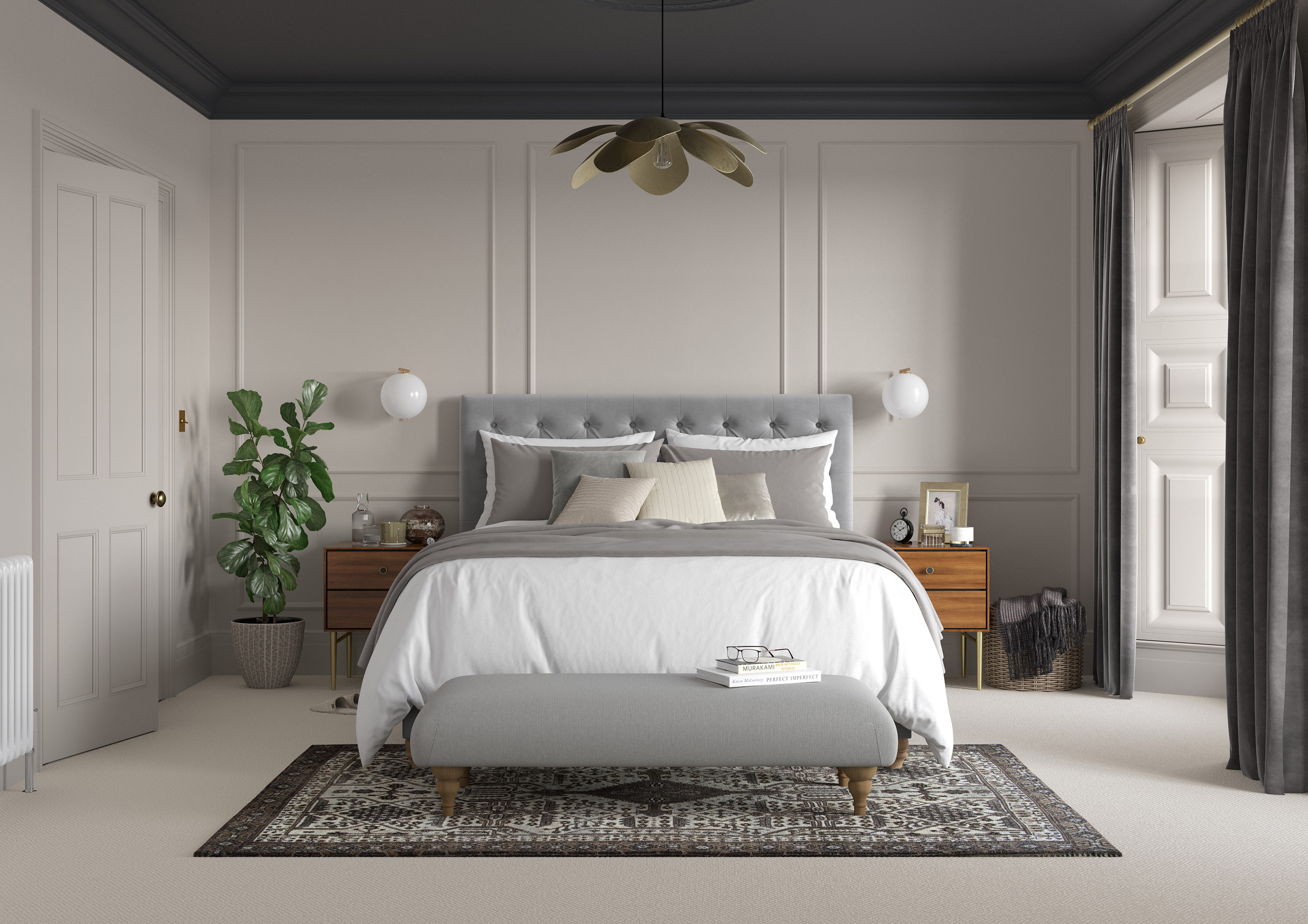 From darkness to light
To give Pebble Grey a little more punch, paint the walls and woodwork in the mid-taupe, but go for something darker on the ceiling and cornice. Here, Ravens Flight brings the drama, offset with a gleaming light fitting in gold, and evokes all the magic of a midnight sky. Elsewhere, soft furnishings in similar neutrals keep things simple, and allow the power of the paint to do the talking.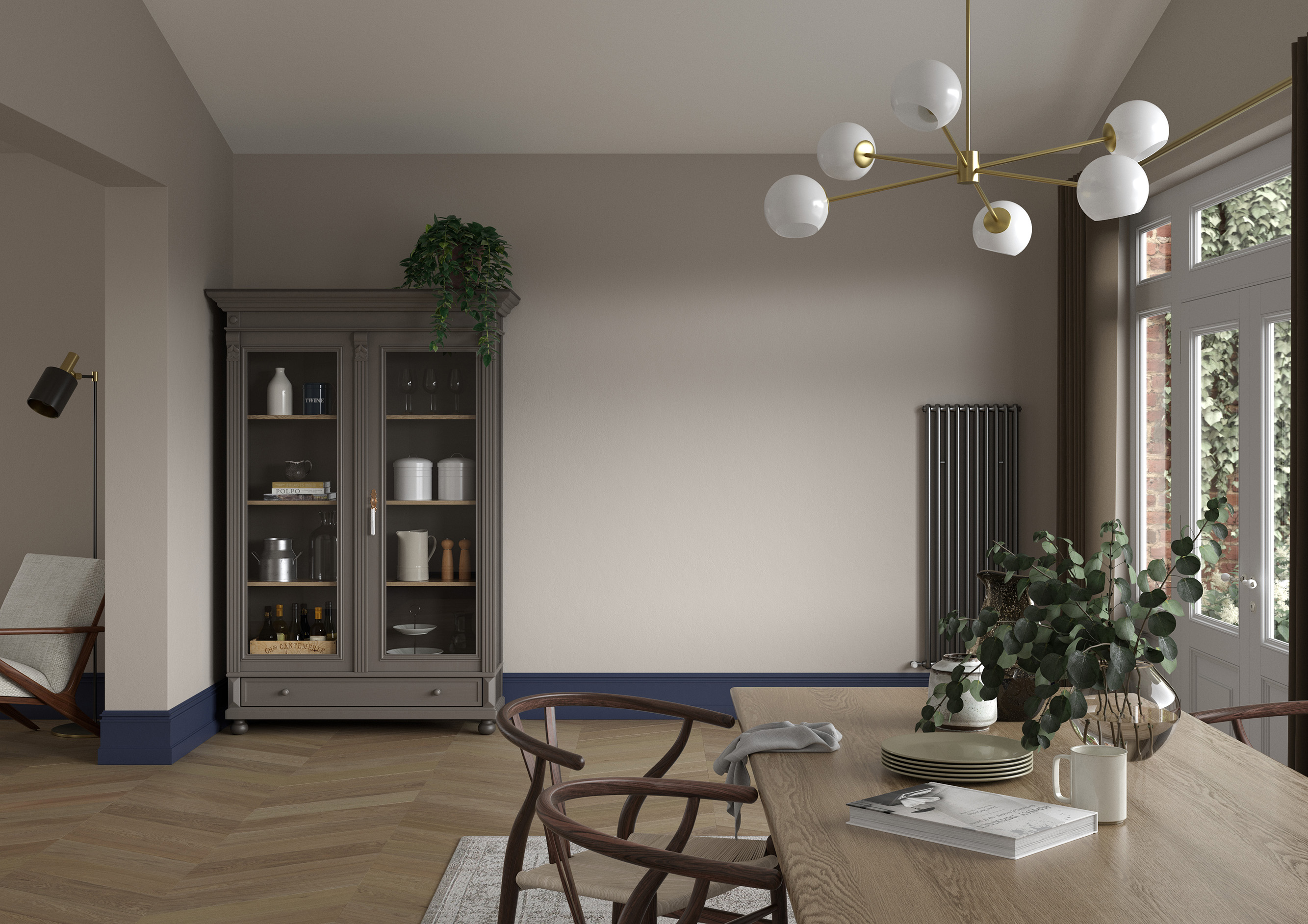 Wonder wall
Add a little flair to walls painted in neutral Pebble Grey with an accent skirting in a bold shade like DH Oxford Blue. The contrast between the two colours makes both pop while focusing the eyes upwards on the mid-taupe. In this dining room, soft Mallow White on the ceiling also ensures nothing distracts from the décor below, while an upcycled dresser in moody Wooded Walk adds depth.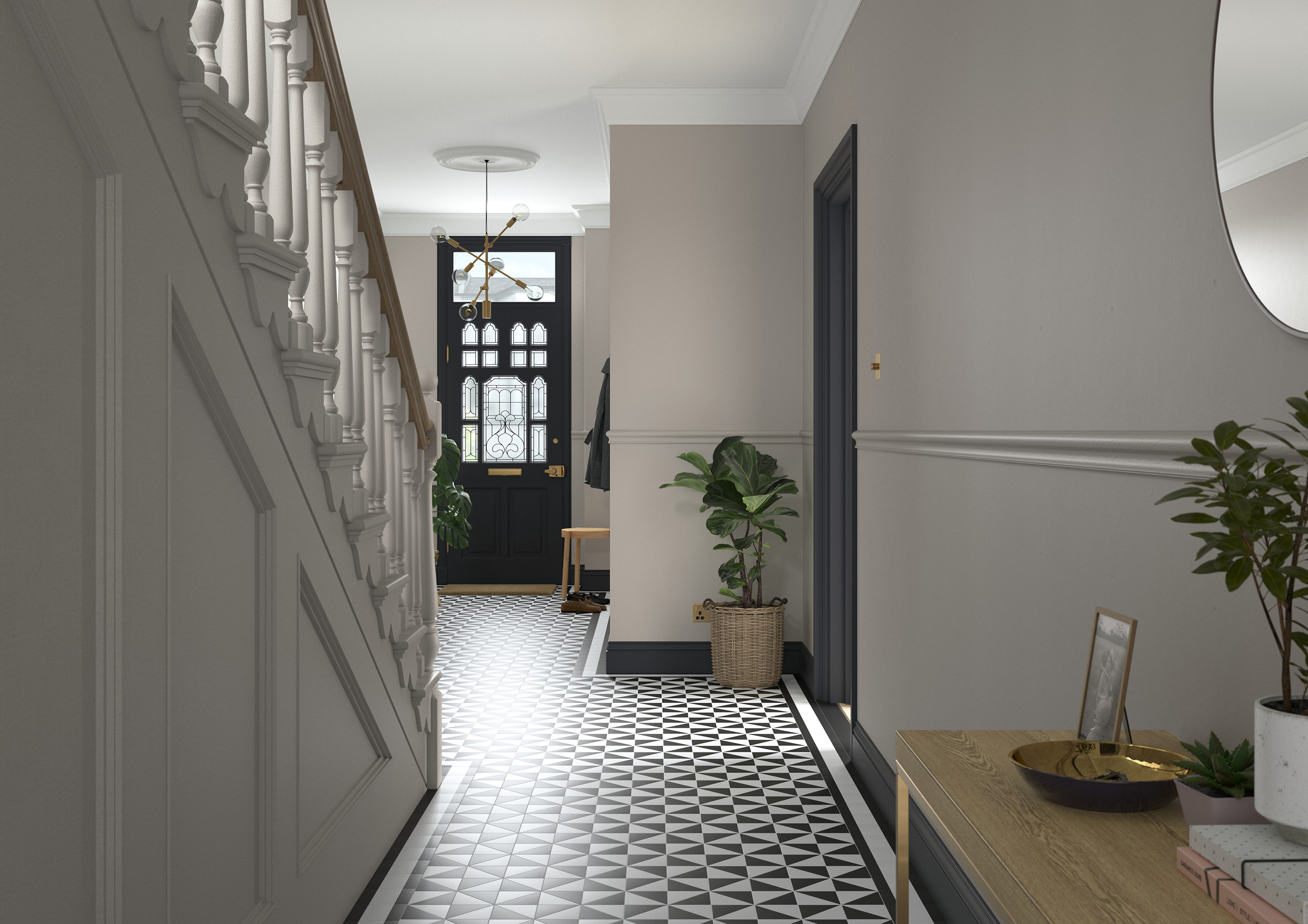 Make an entrance
Sometimes, Pebble Grey is powerful enough to make a statement by itself, such as in this hallway where it creates impact on the walls and staircase. Broken up only by deep Ravens Flight on the door and light Mallow White on the ceiling, the colour provides a warm and welcoming entrance, while keeping things unfussy and understated.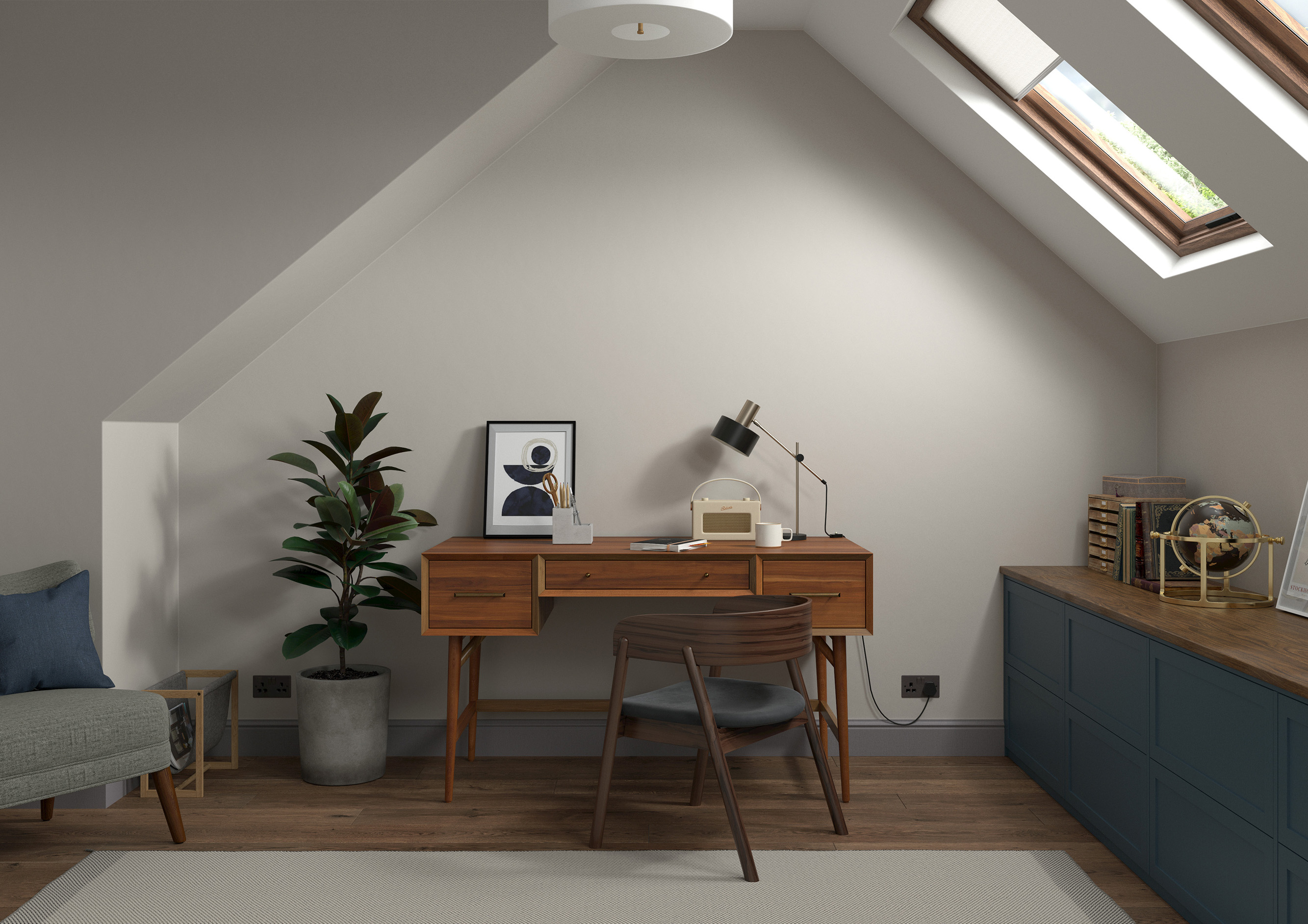 Working it
Create a sense of calm and a space for concentration with Pebble Grey on the walls in a home office. Soft and serene, it's conducive to productivity, and works well offset with tonal woodwork in relaxing Mauve Mist. Again, keep the ceiling simple in something like Mallow White, and add further interest with a cabinet in dramatic Midnight Teal.
Commit to colour
Not only does Pebble Grey look beautiful, but it feels gorgeous under your fingertips, with a velvety matt finish for walls and an eggshell with a soft sheen for woodwork. Flexible and timeless, the mid-taupe creates spaces that are comfortable but sophisticated, while adding warmth to even the coolest of rooms. Team with tonal matches in stones and clays; coordinate with whites and greys; or add a designer touch with reds and pinks. Try it today by ordering a tester or commit to colour by choosing a can.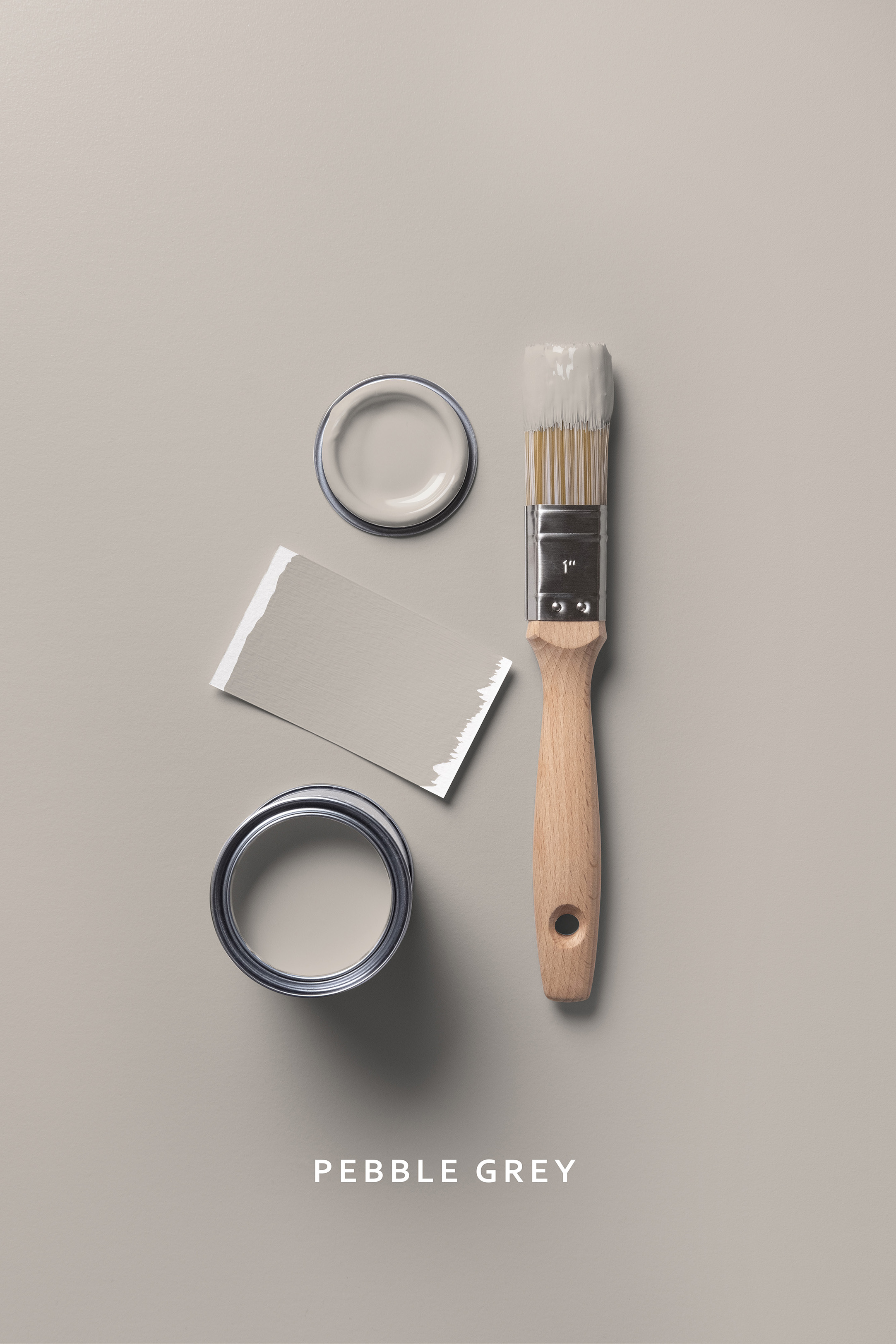 Share your Heritage colour story with us on social using #MyHeritageHome and tagging @DuluxHeritage – you could feature on our Instagram and Facebook pages.