Inspiration Article
Masterclass: How to achieve panelling perfection
Panelling has made a mighty comeback. What was once considered a dated interior trend, has returned to our homes in the most chic and contemporary fashion.
If you're updating your walls with wood panelling or looking to refresh your current panels, you should always go for an eggshell finish as it has less of a sheen than silk or satin paint.
Dulux Heritage Eggshell is the finest quality paint for wood and metal. Its durable and hardwearing formula is designed to give you a stunningly smooth finish and protect your panelling for years to come.
What's more, it's available in a fantastic range of expertly selected colours, each one inspired by beautiful periods in British design history. We'd also recommend using Dulux Heritage Quick Dry Primer Undercoat for any bare woodwork.
Here are 4 ways that you can achieve panelling perfection in your home.
Cosy up in a warm blanket of colour
One of the most favourable benefits of panelling is the added texture and warmth it can bring to a room. In this living space, we painted the panelling, woodwork and walls in Mid Umber because of its deep, warm, earth tone. We used Dulux Heritage Eggshell for the panelling and Dulux Heritage Velvet Matt for the walls. Wrapping the room in the same on-trend neutral like this instantly gives the space more cosiness and creates an intimate cocooning atmosphere.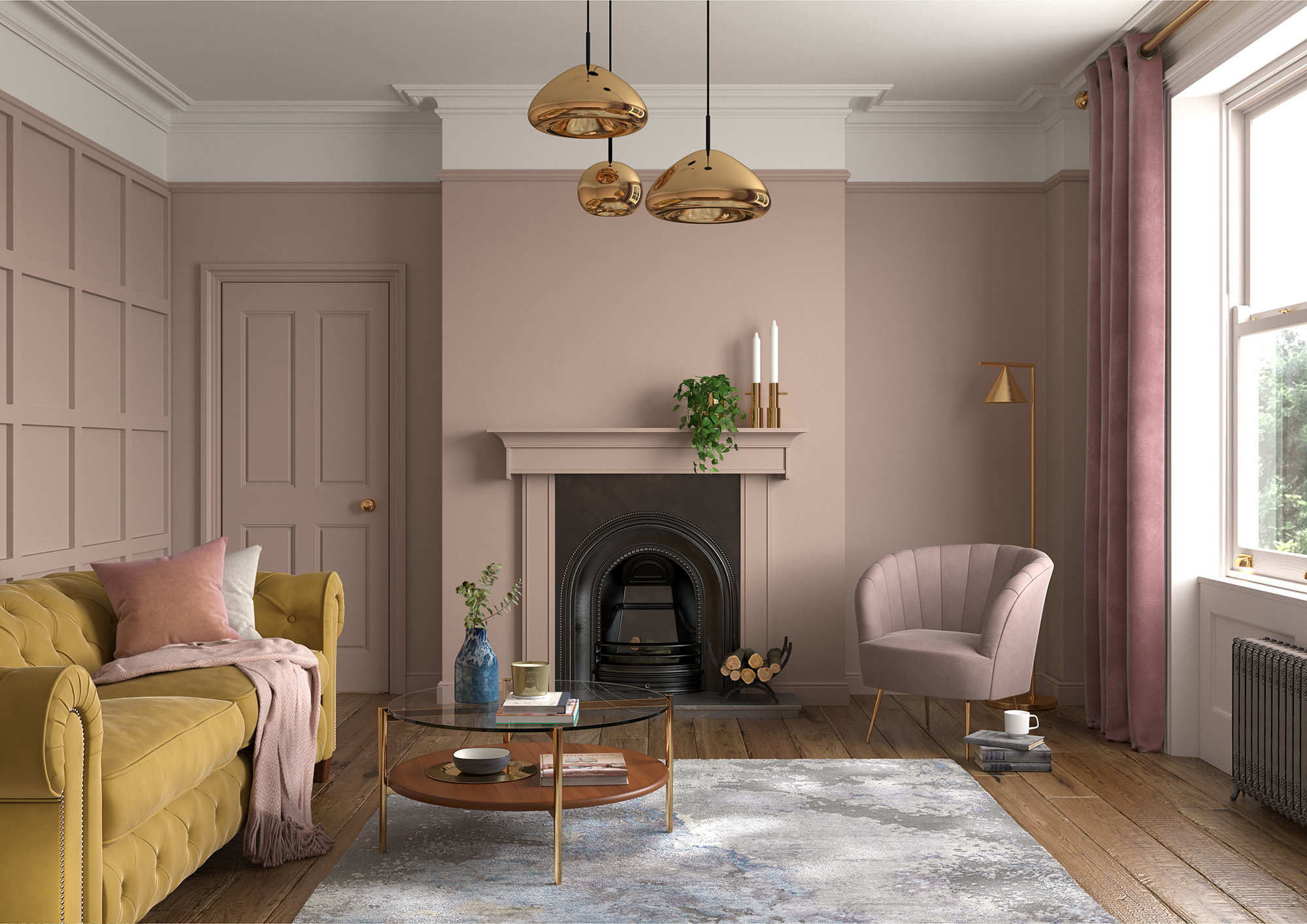 Go for a stylish, yet understated look
Delicate panels painted in a refined, understated colour can lend a reading nook or quiet corner of your home a charming backdrop. Here we used Pebble Grey in Dulux Heritage Eggshell. It's a wonderfully warm, mid taupe that is softly muted and eminently usable. Taupe has long blended the cosy quality of brown with the refinement of grey to create a colour that is tricky to define but extremely easy to live with. Because of this, it pairs well with other laid-back, low-key hues such as DH Indio, seen here on the door and archway in an Eggshell finish.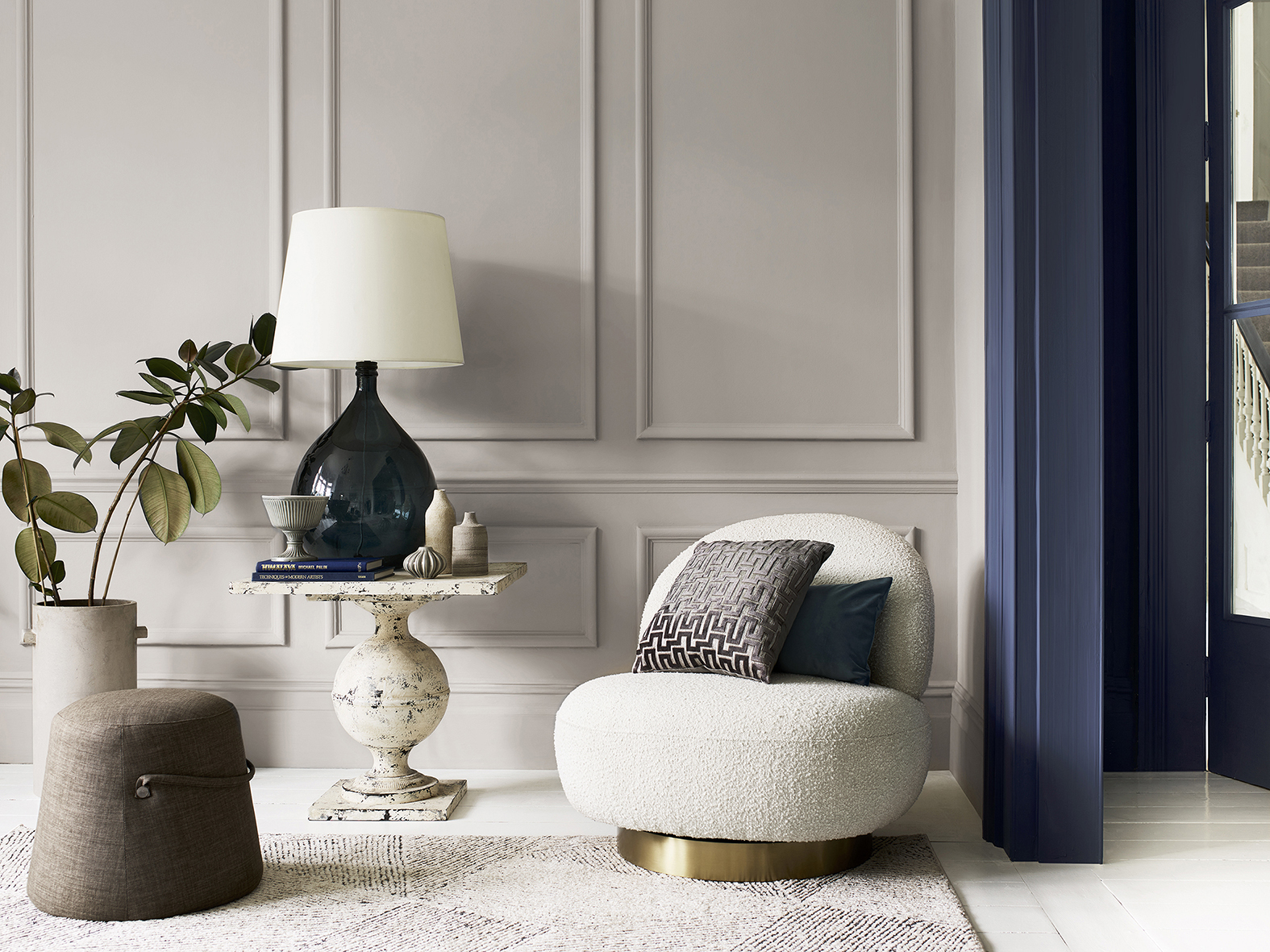 Build the drama with a deep, sumptuous navy
Panelling can create an interesting architectural feature in both traditional and modern spaces. Vertical panelling, as seen in this home office, can elongate your walls and make your room feel more dramatic. We covered the whole panelling from floor to ceiling in Dulux Heritage Eggshell DH Oxford Blue. This deep inky blue hue has a luxuriously rich quality to it, which makes it feel expensive and grandiose. We also combined it with the equally impressive Deep Ultramarine on the door to tie the whole room together.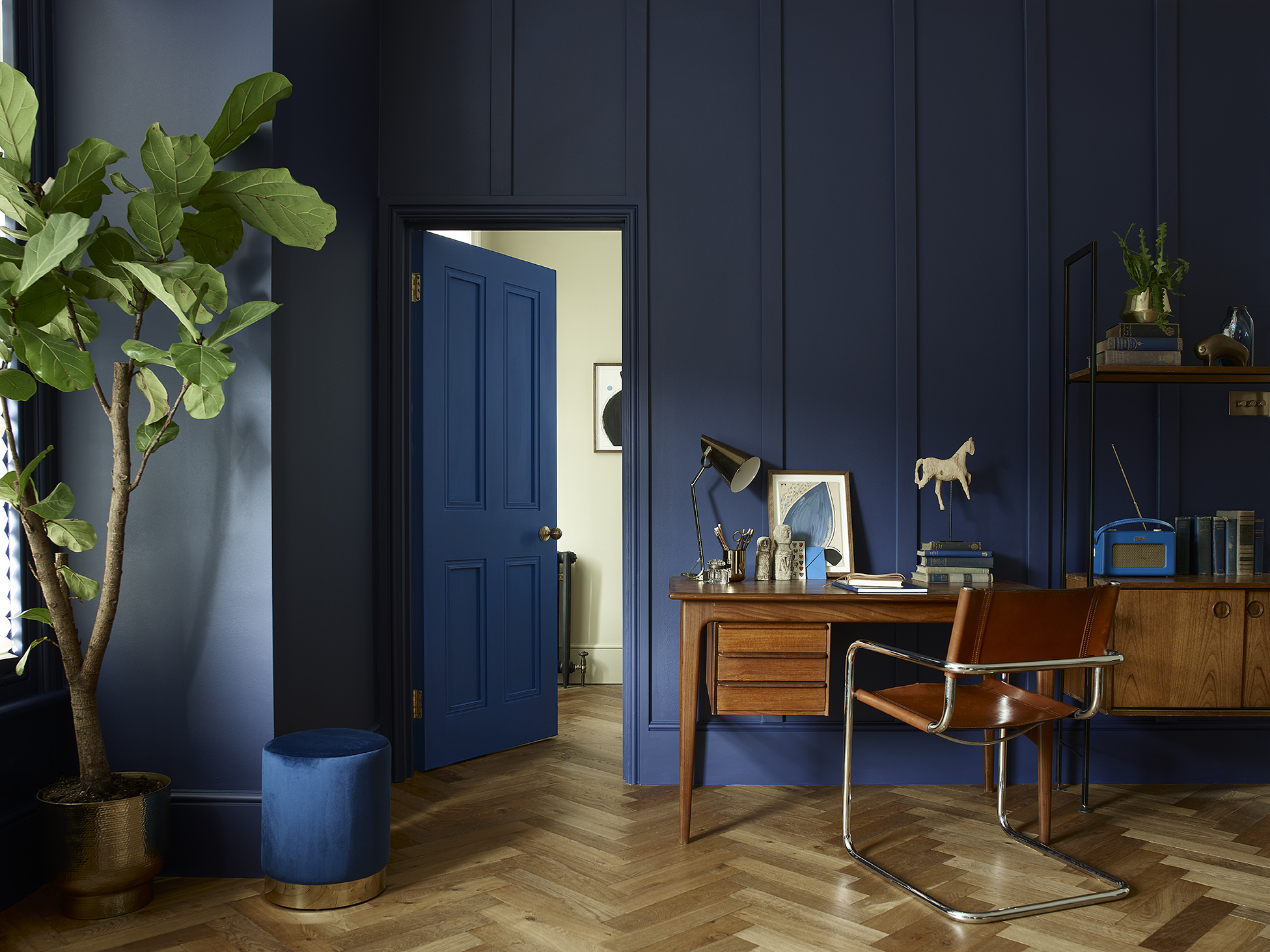 Bring the country charm with a light, bright beige
Love the country look? Panelling is the perfect way to bring rustic charm into your home, especially when your panels are painted in Dulux Heritage Eggshell. The trick to achieving this look is finding a balance between old and new. Choosing a rich, mid-toned cream like Bathstone Beige that's immersed in history but made for today's homes is a great choice. Use its warm, yellow tone to brighten up your space and give your panelling a welcoming and immaculate appearance.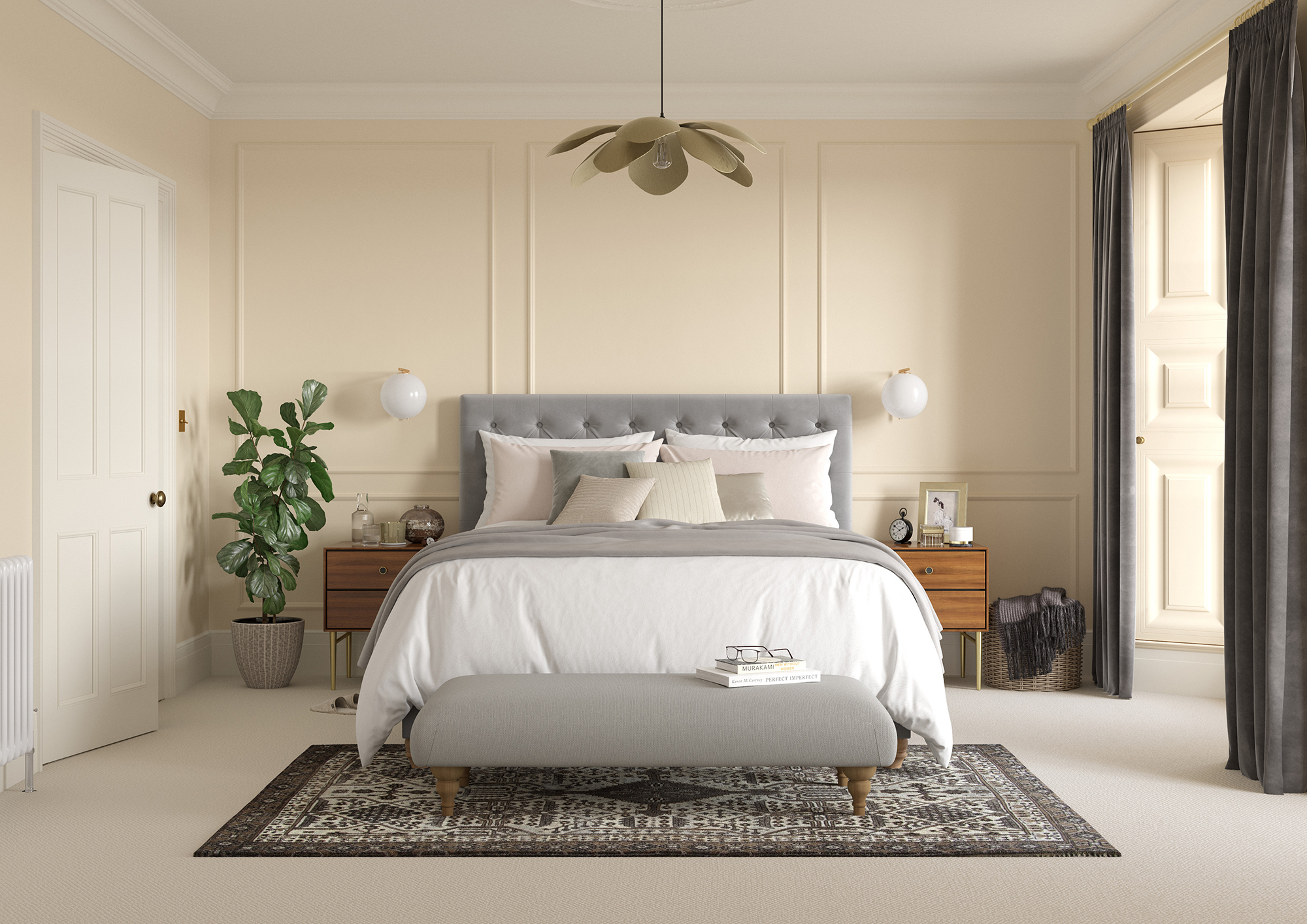 Discover the Dulux Heritage collection today or follow @duluxheritage for more panelling inspiration.
Share your Heritage colour story using #MyHeritageHome and tag us for the chance to be featured on our Instagram and Facebook pages.