Inspiration Article
Masterclass: Get a new kitchen… without getting a new kitchen
It's true what they say: kitchens sell houses. But even if you're not selling anytime soon, they're the heart of the home, and provide a hub in which family and friends can happily gather. Catching up over a cuppa. Entertaining with excellent food and even better company. Or simply curling up in a comfy chair. So, it's worth investing time and effort into styling up the space as best you can, whatever kind of kitchen you've inherited. Plus, there's plenty of inspiration for trending colours out there, whether it's glorious greens, mellow yellows or smart neutrals, all of which are having their moment right now. Thankfully, you don't need the budget of a banker for a beautiful transformation, as a lick of paint and a little creativity is all that's needed. Let's cook up a storm…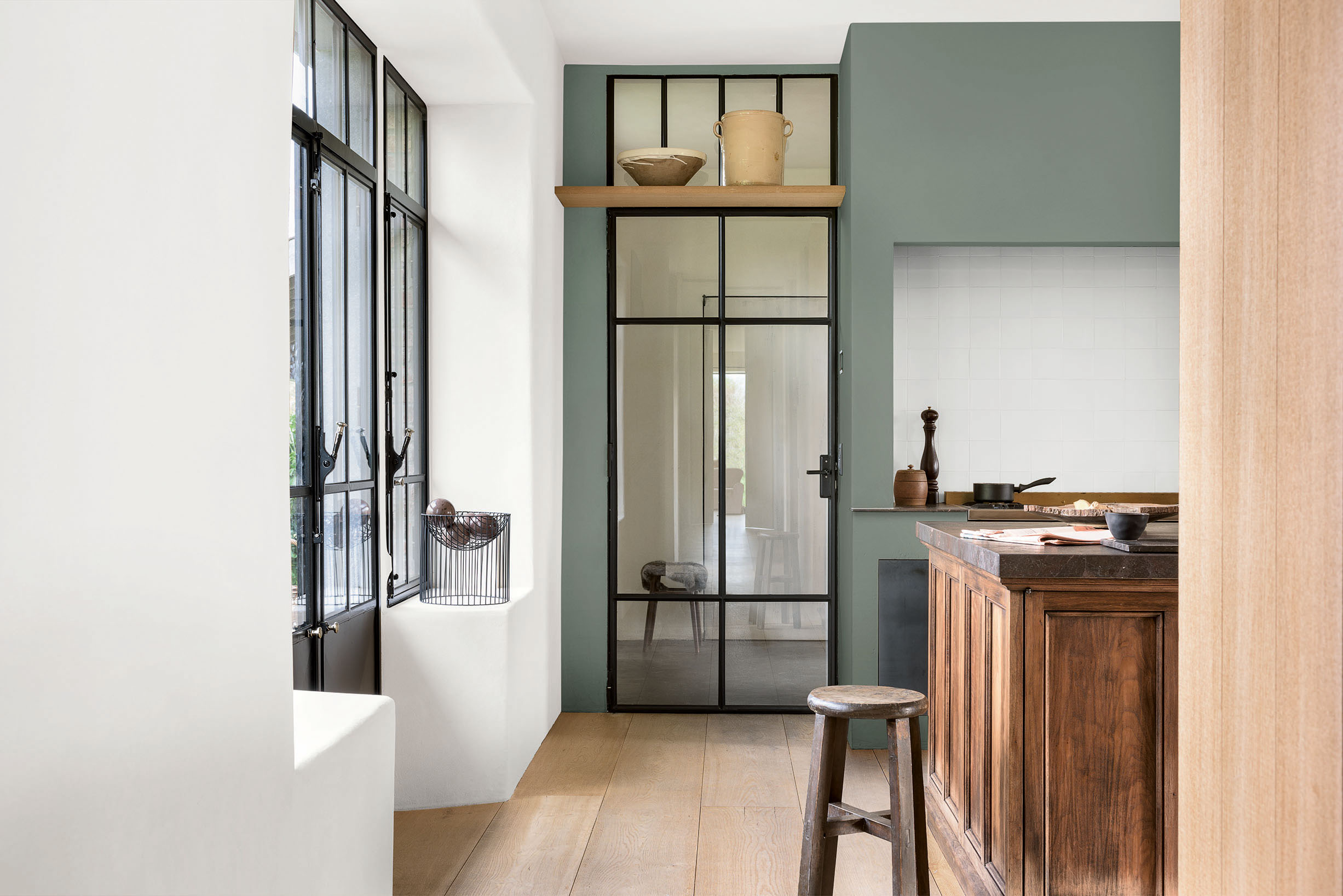 Ace your accents
Ingredients: Waxed Khaki and China White
Method: Add a splash of colour to an outdated kitchen to give it contemporary flair without having to fork out a fortune. Paint the cooker surround in a shade like chic Waxed Khaki for a stylish focal point and complement with a crisp neutral such as China White to draw the eye. Nobody will notice the bits you've inherited – a tired kitchen island, for example – and assumed you've had a whole new kitchen installed. Naturally, you won't contradict them…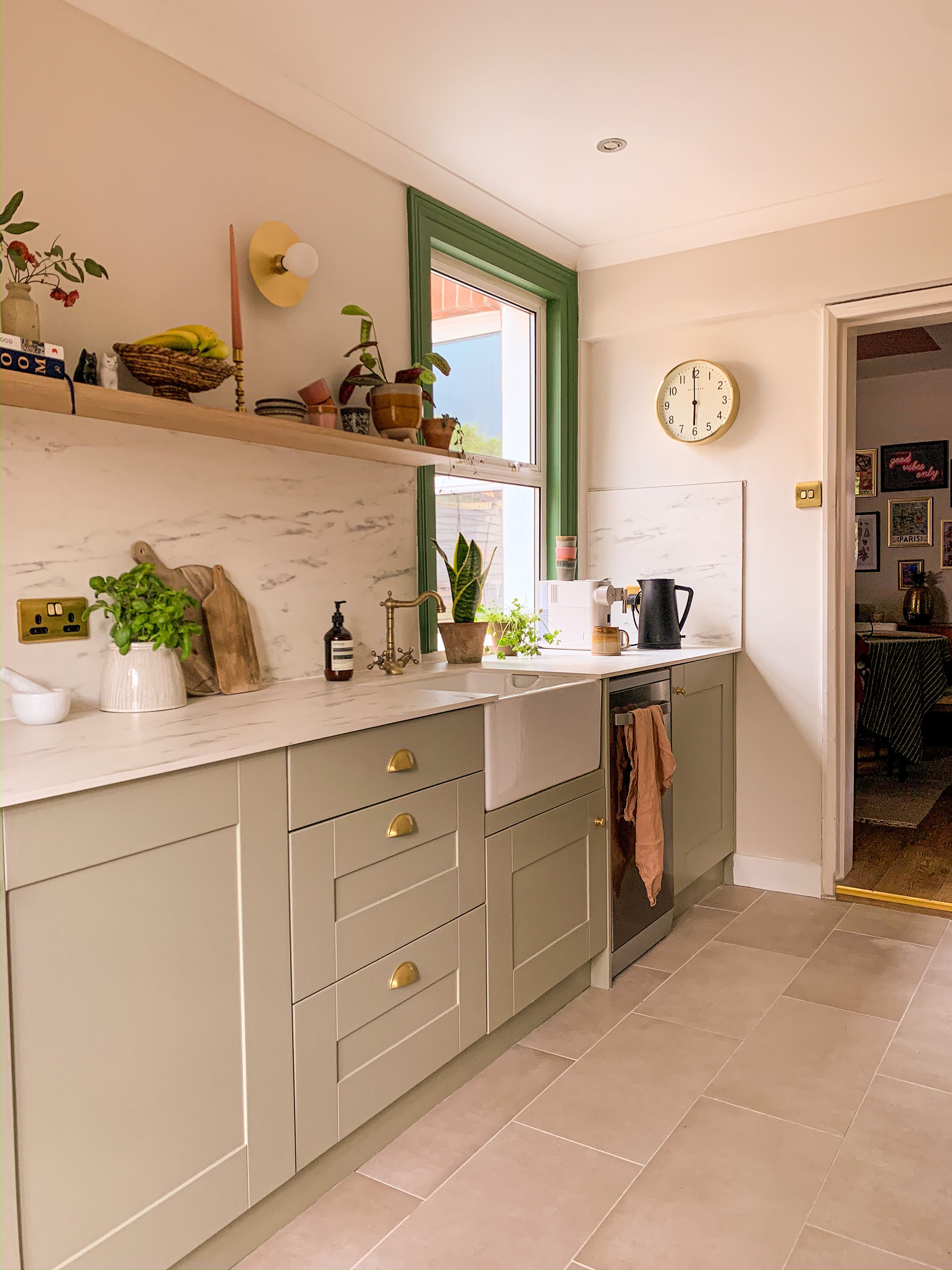 Bring country to the city
Ingredients: Olive Tree and Flax Seed
Method: From kitchens to bathrooms, green continues to trend as people turn to natural colours to comfort them during challenging times. Sophisticated Olive Tree painted on wooden cabinetry can give a city terrace all the grandeur of a country home in an instant, with inspired handles in on-trend brass adding a touch of luxury. Painted in our water-based Eggshell, you're guaranteed a mid-sheen finish that'll last, perfect for a high-traffic space such as a kitchen. Team with a neutral like refined Flax Seed on the walls and a bold such as DH Grass Green on the window to frame the look.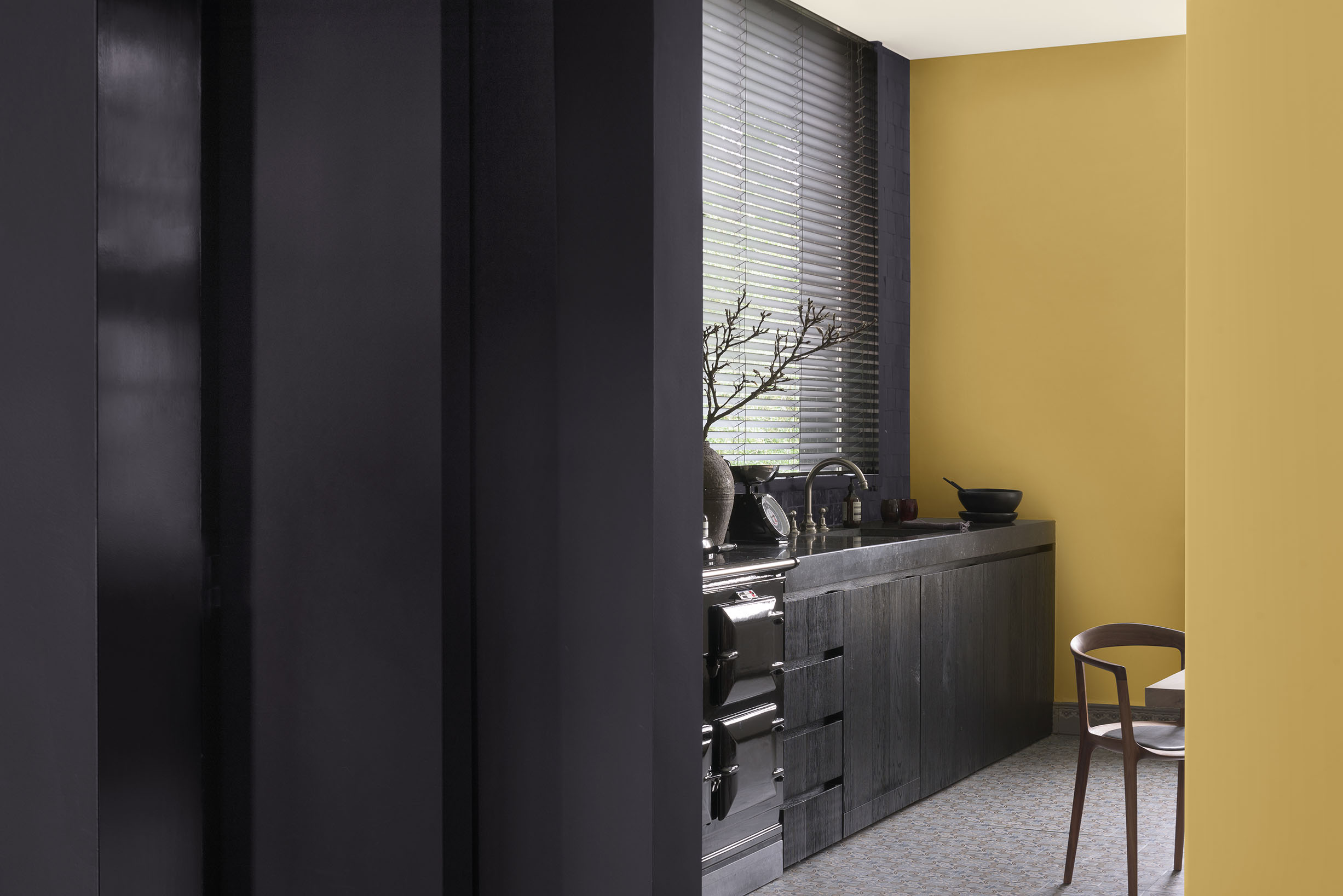 Be bold
Ingredients: Ravens Flight and Brushed Gold
Method: Black and gold are a killer combination – but only the brave need apply when trying it in the kitchen. Inspired by the darkest midnight sky, paint glamorous Ravens Flight on cabinets for something truly decadent, offset against opulent brushed gold on the walls. The result is a beautiful refurb that will make even the oldest kitchen looking shiny and new. Perfect for city pads.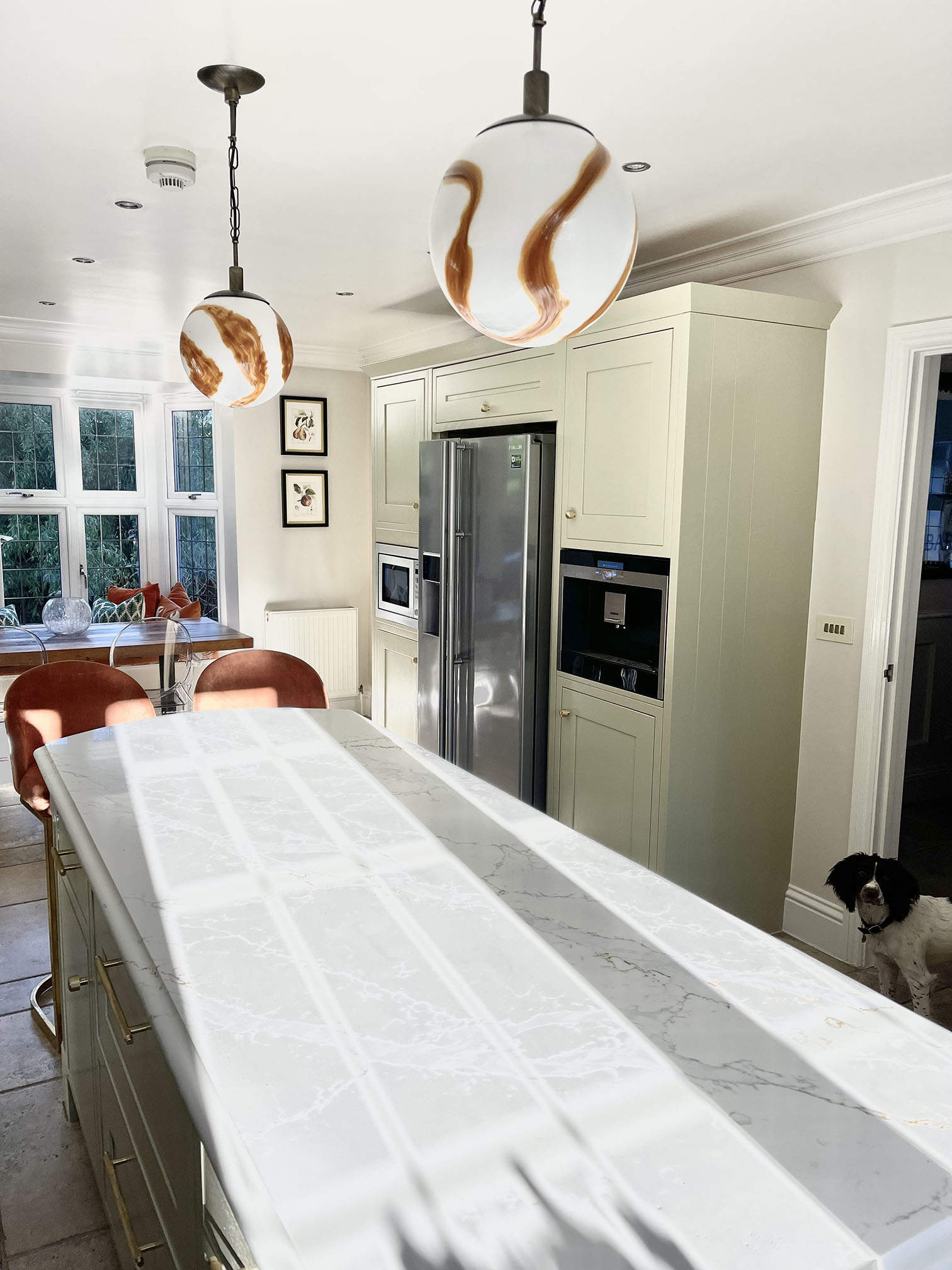 Make the old new again
Ingredients: Pale Olivine and Fresh Flour
Method: A classic kitchen with outdated details can be made immediately more modern by choosing a contemporary shade. So, turn drab to fab by painting bland cabinetry in something current such as Pale Olivine, paired with Fresh Flour on the walls. The look is elegant while bringing an old-fashioned kitchen bang up-to-date with minimum effort. The addition of look-at-me lighting hanging above the island and contrasting granite in black and white make this kitchen the stuff of magazines.
Three other ways to upgrade your kitchen
1 Replace old handles with new ones to instantly transform cabinetry. From designer brands like Buster & Punch to bargain buys on Etsy, there are endless styles to choose from, whether classic or contemporary.
2 Hire a professional to repair and polish tired surfaces such as granite, marble or quartz – most come up like new with a bit of elbow grease and love.
3 Swap out tired splashbacks in your cooker with mirrored tiles for a trendy twist. They'll open the space and make your kitchen seem bigger, too.
4 Finally, hide ugly appliances or functional items away with pretty fabric coverings, or in an unused cupboard behind a patterned curtain. Out of sight, out of mind!
Commit to colour
Not only does Dulux Heritage look beautiful, but it feels gorgeous under your fingertips, with a velvety matt finish for walls and an eggshell with a soft sheen for woodwork. Try it today by ordering a tester or commit to colour by choosing a can.
Share your kitchen transformations with us on social using #MyHeritageHome and tagging @DuluxHeritage – you could feature on our Instagram and Facebook pages.