Inspiration Article
Colour Confidential: Warm Neutrals for a Cosy Home this Autumn
Autumn is the season of cosiness. If you want to add warmth and comfort to your interiors, whether you're curling up on the sofa or hibernating in your bedroom, we can help turn your home into a snuggly sanctuary.
Embrace an autumn-inspired colour scheme
Warm neutrals instantly crank up the cosiness in any room and you'll find plenty in the Dulux Heritage collection. From the softest beige to the deepest brown, our warm neutrals draw on inspiration from the past and have been refined for modern homes. Plus, they're designed with the finest ingredients to keep your spaces looking stunning for years to come.
Here are four ways to create a cosy home using our Heritage hues:

Try a wonderfully warm taupe
Pebble Grey is a wonderfully warm, mid taupe that is softly muted and eminently useable. If you aren't familiar with this colour, it's a unique blend of grey and brown, which gives it a cosy quality, as well as a layer of refinement. While it is tricky to define, it's extremely easy to live with. Combine this taupe tone with pops of blue for the latest interior trend. We paired it with DH Indigo, a laid-back mid blue, on the door of this living room to accentuate the sense of comfort and easy-going nature of the room.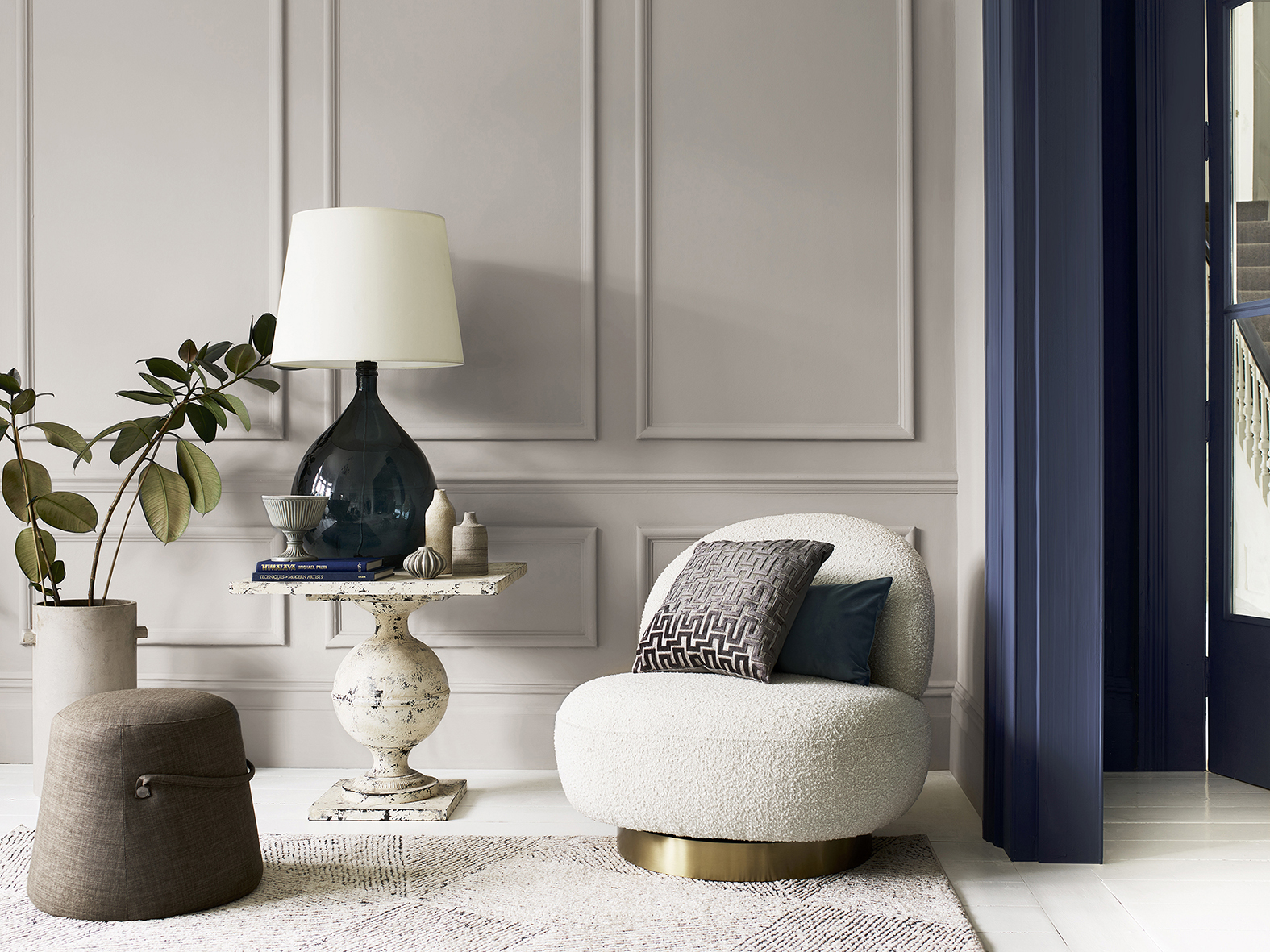 Wrap up in a deep, warm neutral
Dark Stone is a deep, warm neutral with the appearance of aged sandstone as the material deepens and gains character. Think the colour of baking, warm croissants or hot buttered crumpets. In autumn, earthy tones like this can make you feel as if you're wrapped up in a comforting cocoon. Using the shade across all walls and the fireplace can add an extra layer of warmth to your living space. Here, we've used Jenny Wren to make a statement of the door in a complementary, warming neutral.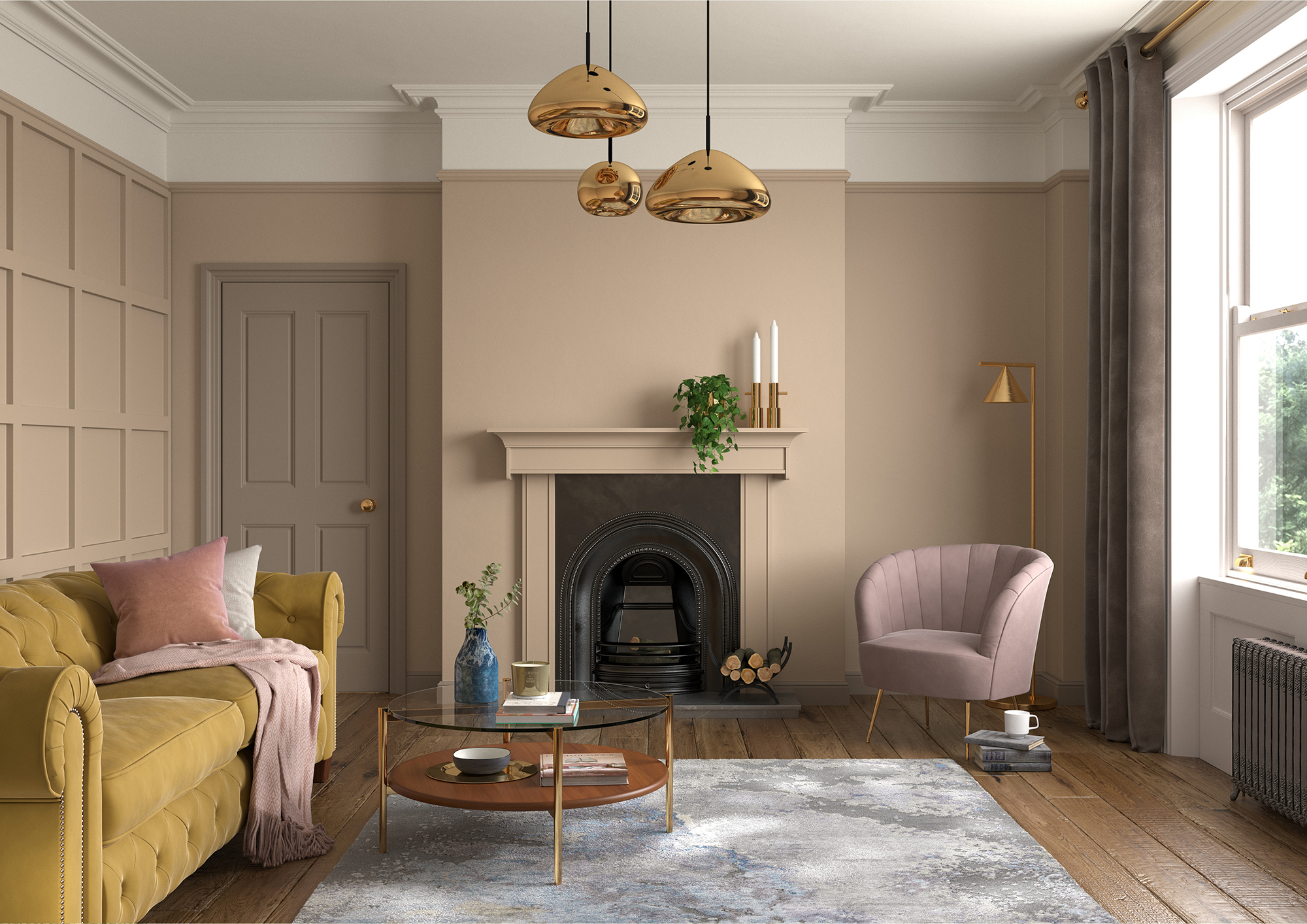 Go for a yellow and green based neutral
Setting Stone is a mid-tone shade of yellow and green that has a well-balanced sophisticated character and muted quality. Why not use this warm neutral to cosy up your bedroom as you settle down each night? It's a particularly lovely choice if you have a Georgian property. When decorating your space, combine Setting Stone with dark furniture to achieve an authentic effect, or pale wood and white marble for a modern twist.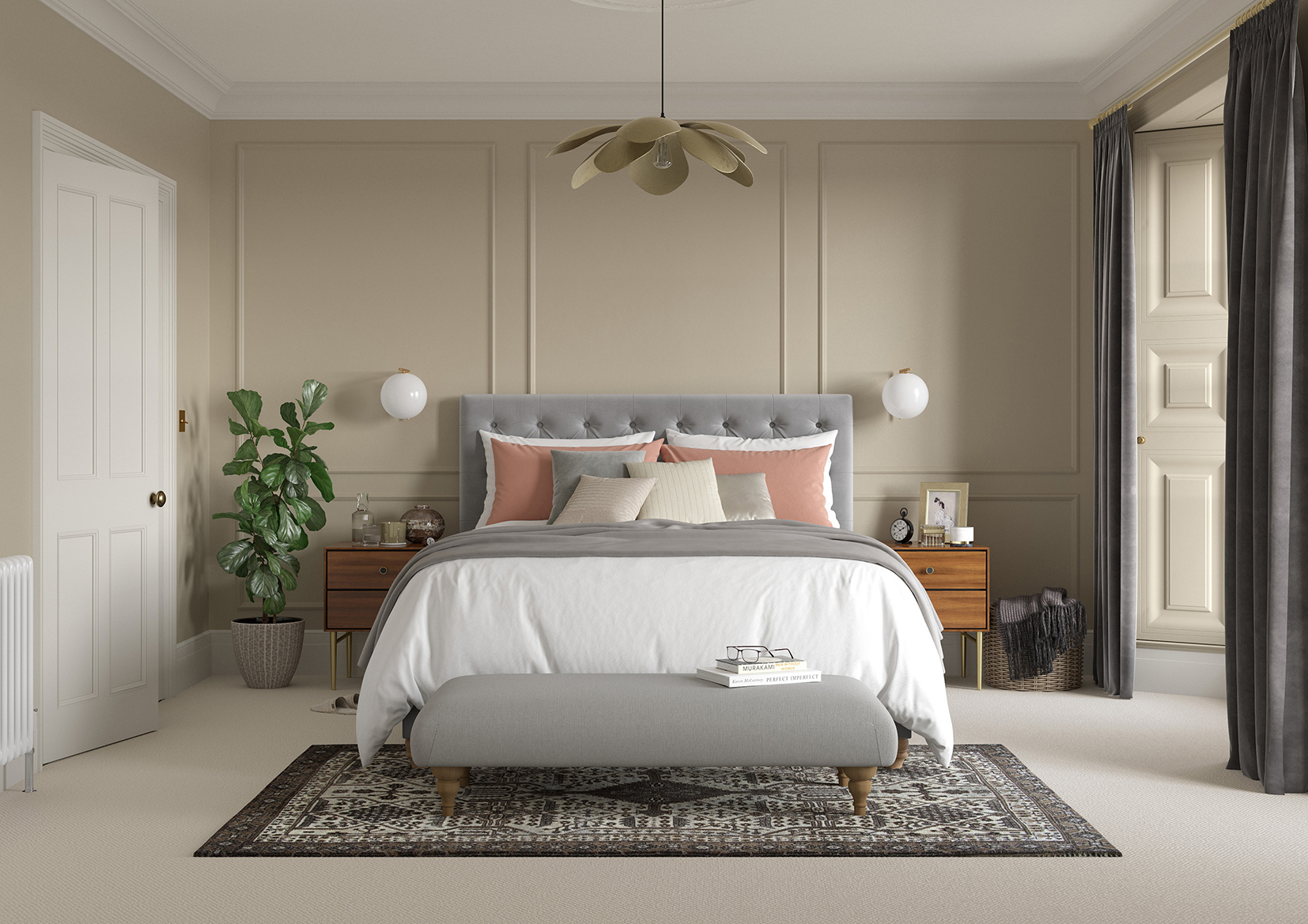 Indulge in a deep, rich shade of chocolate
Cherry Truffle is a deep bitter chocolate with a hint of red, which gives it decadent warmth. This is a lavish brown that works equally well as a mirror glazed gloss or velvety soft matt. Banish all thoughts of 70s brown from your mind and use this lavish shade to embrace the style it dark trend. Darker neutrals can instantly warm up your walls at this time of year, as well as add a touch of sophistication to your work space.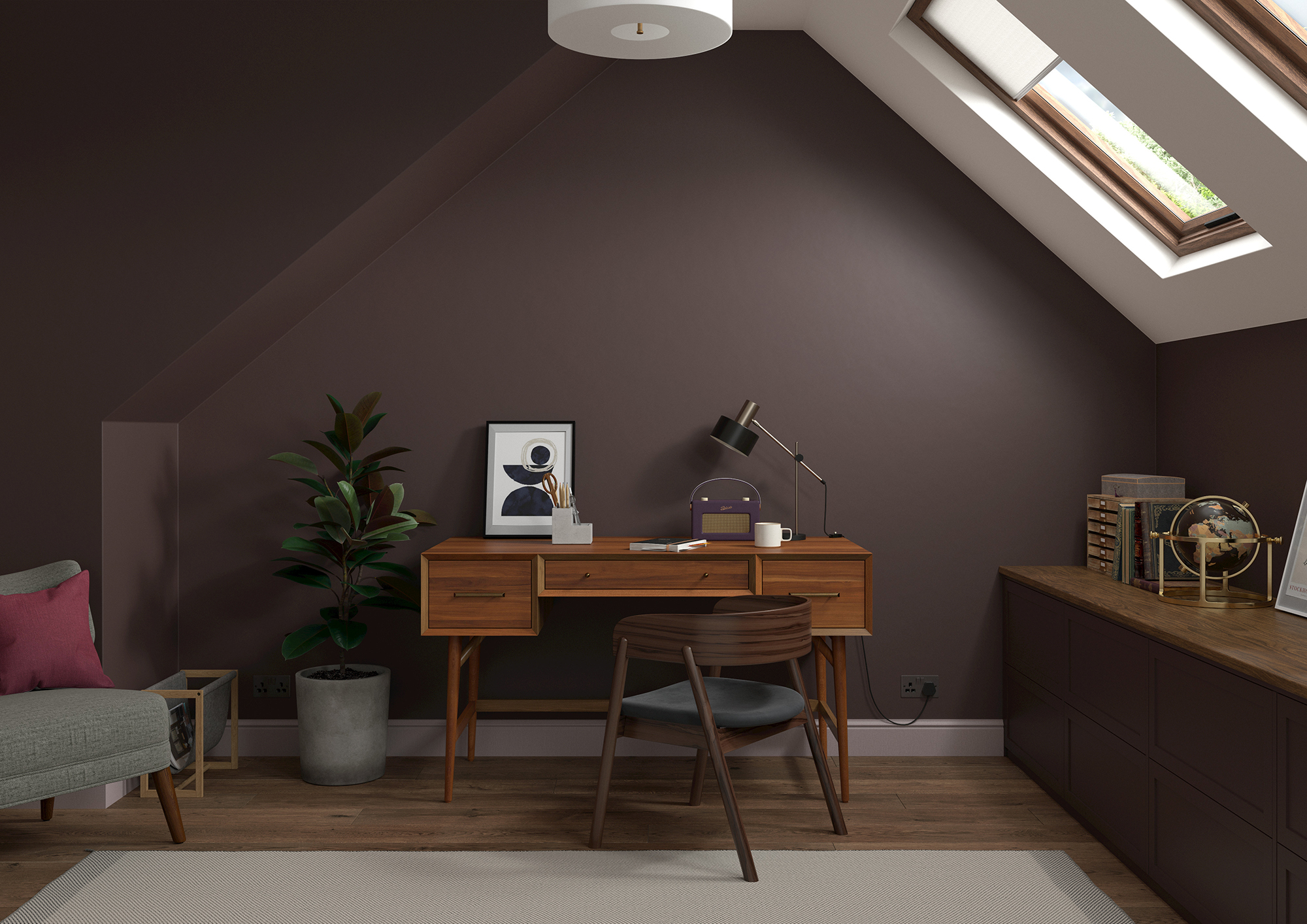 Explore our cosiest colours today or follow @duluxheritage on social for more autumn home inspiration.
Remember to share your Heritage colour story using #MyHeritageHome and tag us in your posts. You could feature on our Instagram and Facebook pages!