Inspiration Article
Colour Confidential: Sunny shades to transport you to warm climes
The burnt reds of a Moroccan souk. The sandy hues of the Saharan desert. And the golden glow of a Grecian sunset. Some of the sunniest shades in the spectrum – and indeed, in the Heritage Collection – can evoke all the exoticism of warmer environs. From yellows to pinks and browns, just look to toastier tones for a taste of holiday at home, perfect for creating a year-round staycation. Wish you were here…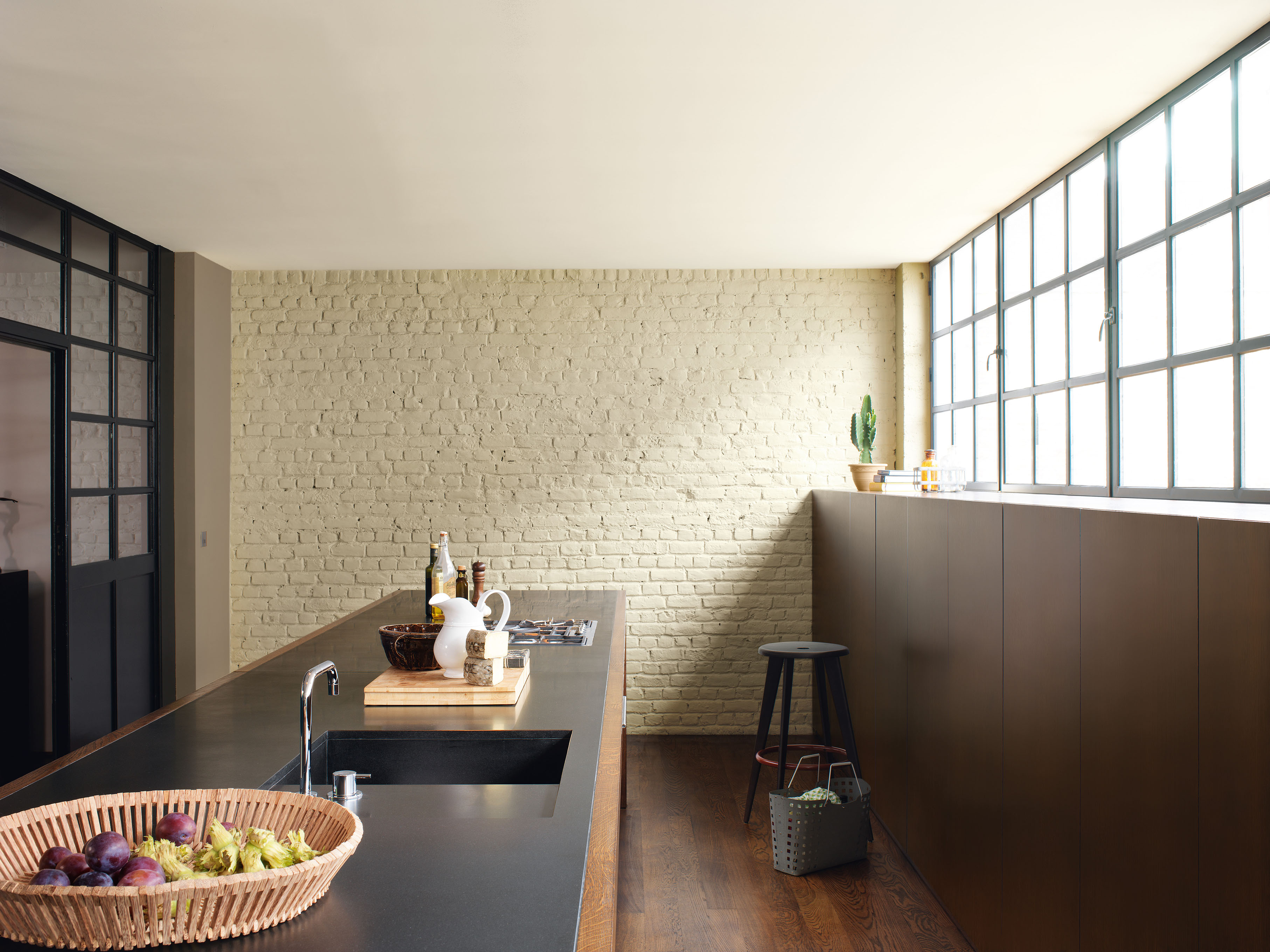 Golden hour
There's something about a sinking sunset on holiday, when you're beautifully bronzed and have a delicious cocktail in-hand, that just can't be recreated at home – until now. Here, we've used warm Rope Ladder on the exposed brickwork in a kitchen to create a ray of sunshine at one end, teamed with velvety Wooded Walk on the internal doors and windows to accentuate its brilliance. Equally easy-going, the caramel colour helps to create luxury while being laid-back, evoking all the splendour of golden hour in the most social room of the house. Why not bask in its glory by mixing up a suitably exotic drink at the end of a long day?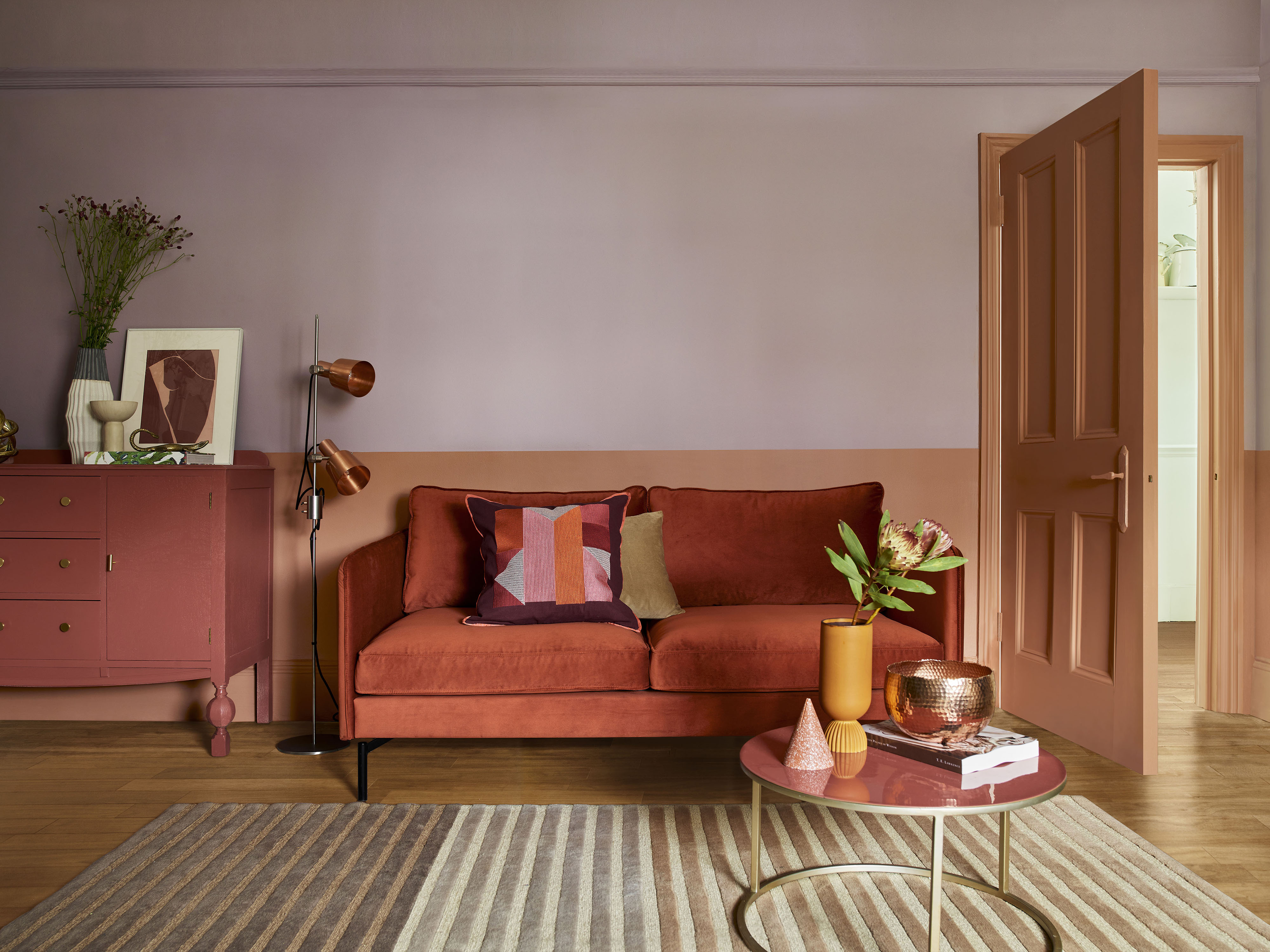 Desert fire
Nothing transports you to the scorched climes of a sun-baked souk quite like dusty pinks, fiery oranges and burnt reds. In this living room, we've layered a trio of warm colours to hazy effect, including Dusted Heather and Red Sand on a split wall (the latter extending to the woodwork), with Red Ochre as a deeper accent on a cabinet. Finish with furniture and furnishings in similar tones – a vibrant red sofa certainly makes a statement – while copper accessories and dessert plants add far-flung flavour.
Sandstorm style
Who doesn't love the feeling of sand between your toes as you take another languid stroll along the beach on holiday? Recreate that relaxing moment in your living room with timeless Flax Seed on the wall complemented by understated Rope Ladder on the woodwork. The combination of these two natural colours is a soft and soothing look infused with all the warmth of an endless shoreline. So much so, you can almost hear the waves lapping at your feet…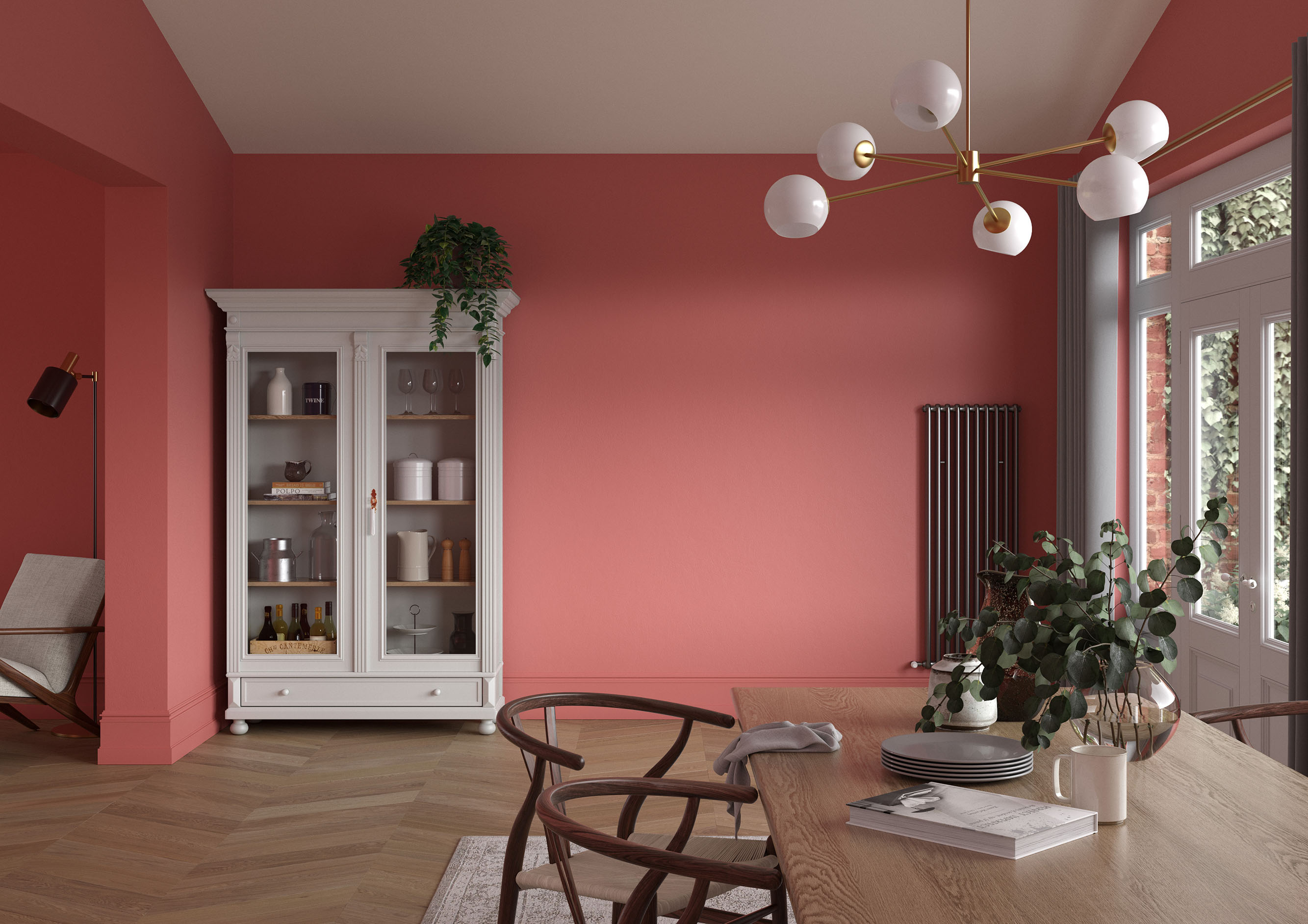 Coral reef
From the colourful style of the tropics to the natural beauty of the Great Barrier Reef, nothing says 'out of office' quite like coral. Here, we've painted the walls of the dining room in Coral Pink – a thoroughly modern and tasteful way to use rosy hues – to create a vivacious but grown-up space. It feels at once luxurious but laid-back, which is just the ticket for getting away from it all.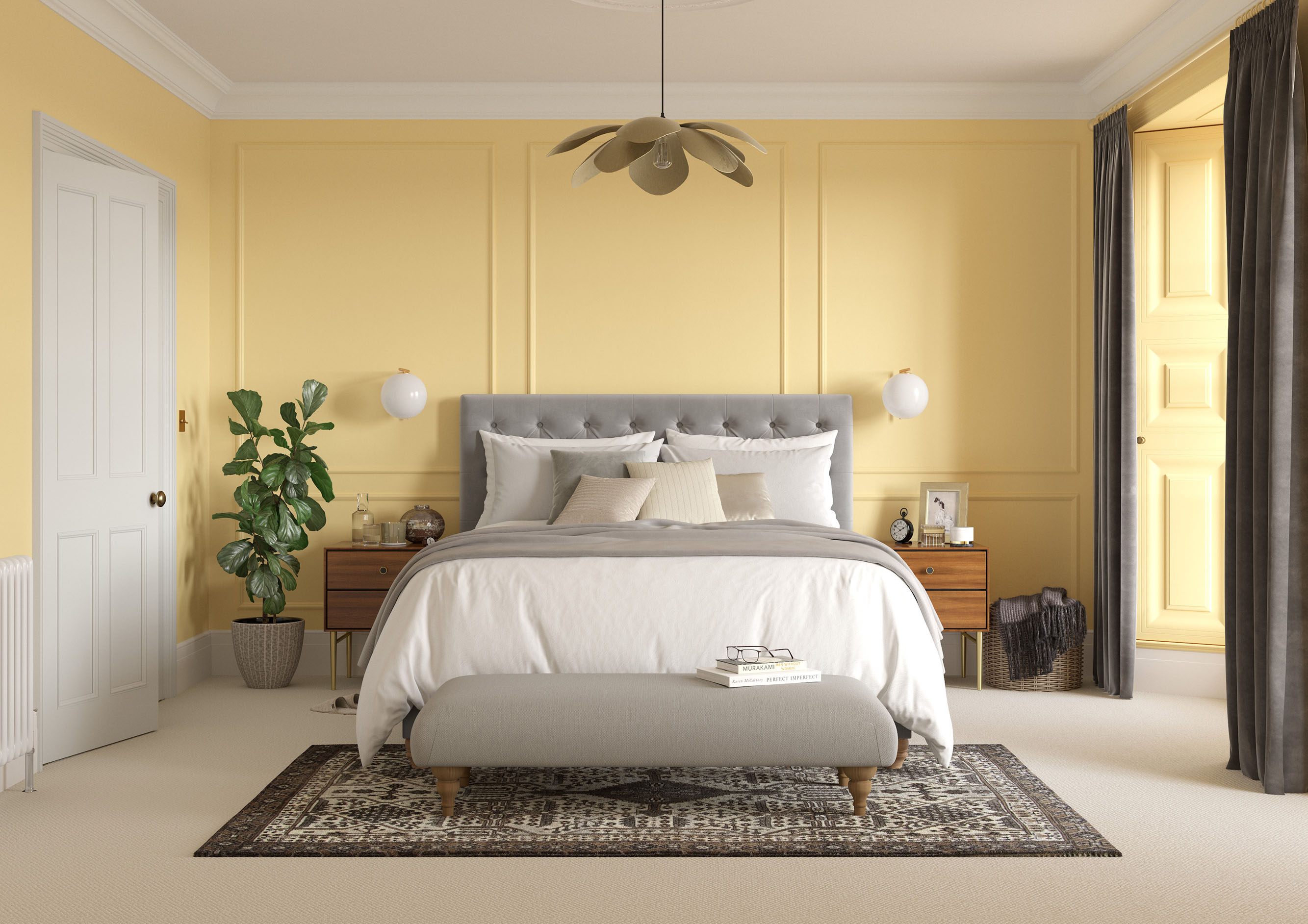 Shine on
Throwing open the windows while you're away to be greeted by another glorious day of sunshine is the epitome of escapism. So, bring the sunshine to your bedroom at home with Butter Cup, a bright and breezy yellow that recalls endless summer days away. Used on all four walls – with neutrals elsewhere, including Turtledove Grey on the door, China White on the cornice and Roman White™ on the skirting and ceiling – the effect is positively immersive, and clears any clouds.
Three more ways to use sunny shades
1 Swap out monochrome artworks just for the season – it's amazing how changing things up can lift the mood in a space. Pick pieces that evoke the exotic, from palm-tree motifs to seaside scenes.
2 Replace scatter cushions in dark, deep tones on sofas and beds with lighter, brighter alternatives.
3 Upcycle plant pots by painting them in charismatic colours you may have left over from testers. The brighter and bolder the better.
Commit to colour
Not only does Dulux Heritage look beautiful, but it feels gorgeous under your fingertips, with a velvety matt finish for walls and an eggshell with a soft sheen for woodwork. Try it today by ordering a tester or commit to colour by choosing a can.
Share your sunny shades on social using #MyHeritageHome and tagging @DuluxHeritage – you could feature on our Instagram and Facebook pages.