Inspiration Article
Masterclass: Create spaces for wellness
Wellness and mindfulness have never been bigger than they are right now, with a renewed focus on looking after both our bodies and minds. Even before the pandemic, there was a shift towards self-care, and with it the rise of spaces in our homes dedicated to 'you-time'. Think stylish gym zones for working up a sweat. Soothing spa spaces for rest and relaxation. Or nooks and crannies for simply being quiet and still. What's more, social media giant Pinterest published its annual 'Pinterest Predicts 2022' report late last year, in which it claims more and more of us are getting creative with the least-expected corners of our home. Suddenly, forgotten spaces are becoming conversation-starters, particularly as we're continuing to spend a significant amount of time at home. So, why not transform them into places for peace of mind? Here, we look at creative ways to consider wellness in your home, using colour to enhance your health.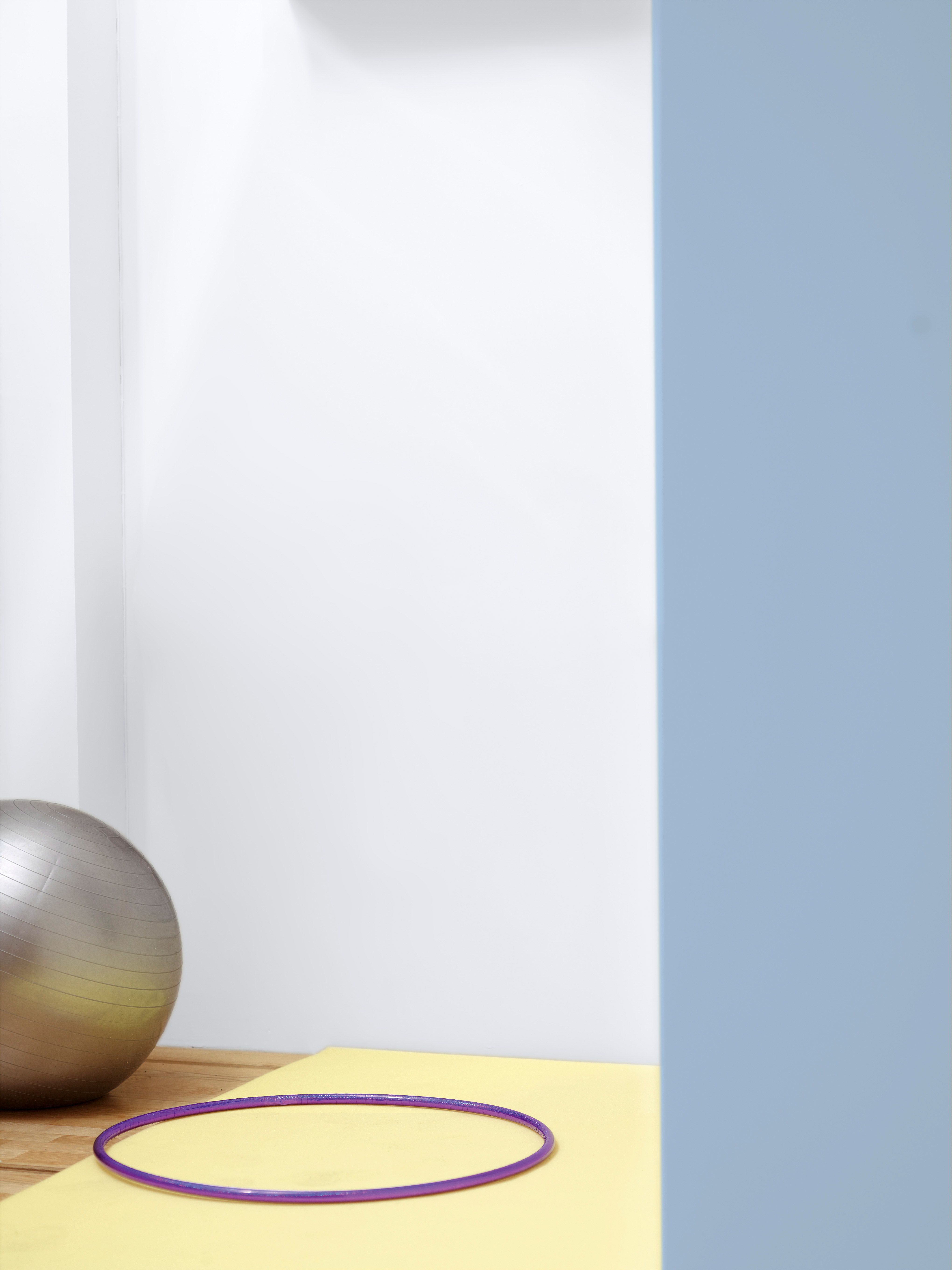 Featured colours: Light Cobalt & Swedish White
Workout zone
Heading out for a run in the rain or driving to the gym when it's dark are no fun at all. Neither are costly memberships with a three-month notice period. Which is why home gyms have become more commonplace, even for those who don't have entire rooms to dedicated to exercise, saving crucial time and all-important energy. Spare space next to your desk or beside your bed? Zone the wall above with contrasting colour and create a spot for yoga or weights. Alternatively, prioritise yourself over friends and family who visit only occasionally, and turn a spare room into a gym room with a curated palette and fitness equipment. Garages, too, make great gyms with a lick of paint and a little imagination. When it comes to colours, think about shades that energise, not dissimilar to how you'd curate an upbeat playlist for exercise. Balanced greens such as DH Pearl Colour and Green Oxide evoke health and wellness. Mellow yellows like Butter Cup invigorate and inspire. While soothing blues are conducive to calm and concentration – try Light Cobalt and Blue Ribbon – and stimulating reds get the blood pumping (Pugin Red is sure to raise your pulse!).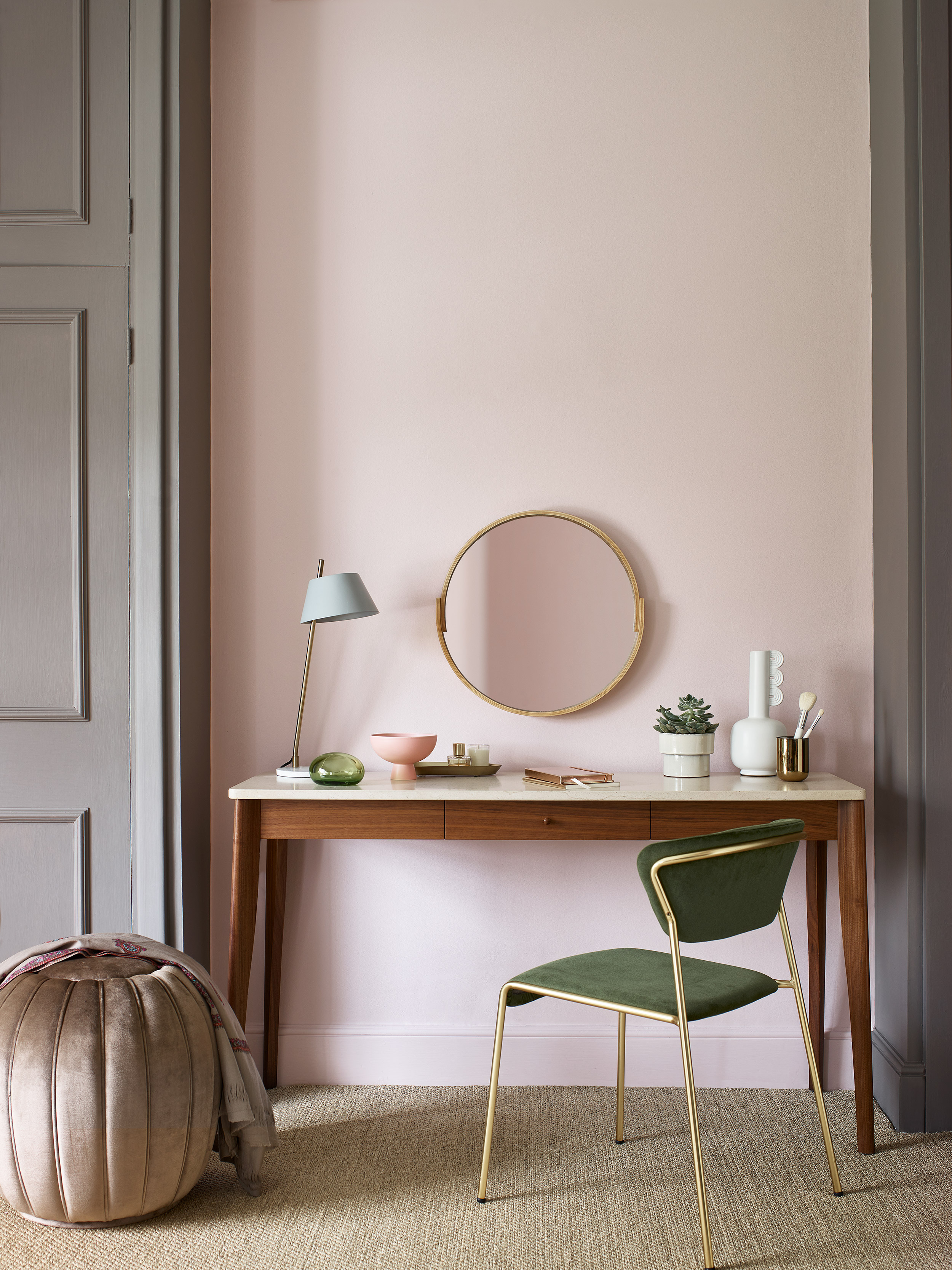 Featured colours: Potters Pink & Mud Lark
Beauty parlour
Sometimes, how we look directly correlates to how we feel, and there's no shame in it. A new hairstyle can do wonders for our mood. A slick of lipstick can perk up our day. Or simply the time to get ready without rushing can lift our spirits. So why not hark back to a bygone era and create a stylish little space just for the purpose of pampering? A mini beauty parlour can easily become part of your bedroom by zoning an area with a striking colour of your choosing. Feminine Potters Pink really pops against restful Mud Lark. Then, it's just about accessorising with a vintage dressing table and a contemporary chair to add that professional polish. Make a ritual of it and use your dressing area while you get ready for dinner. Take time out of a busy day by spending a few moments just sat down at your dresser. It's amazing how looking after your physical appearance can in turn look after your emotional wellbeing.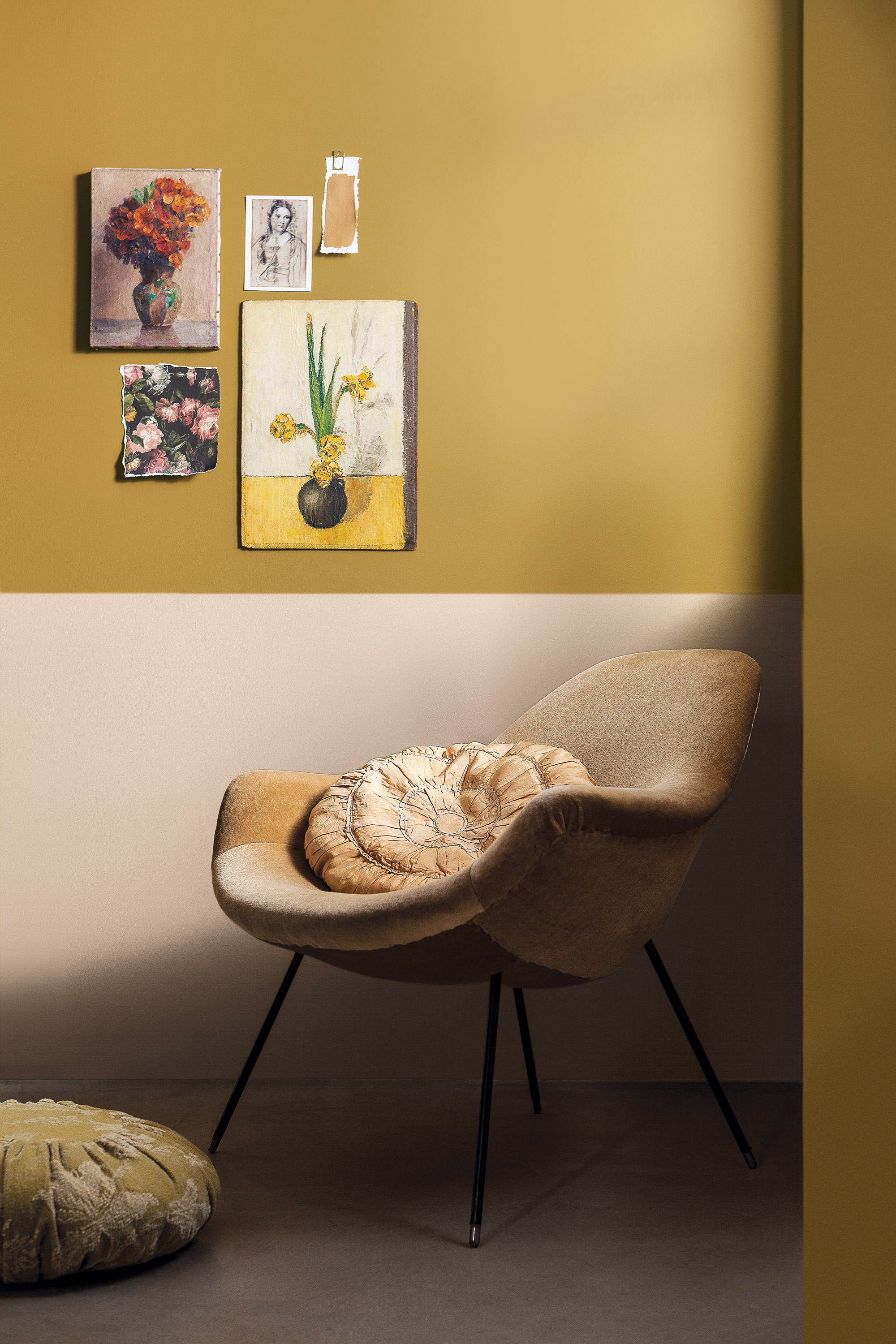 Featured colours: Brushed Gold & Biscuit Beige
Reading nook
There's nothing quite like losing yourself in a good book to shut out the world. But who has the time? You'll soon find the time by creating a nook just for curling up with the latest best-seller and a cup of tea. Rather than a room, all that's required is a quiet corner in a low-traffic space – perhaps in a little-used dining room or a spare bedroom at the back of the house? – that you can decorate in soft and subdued shades. Think a combination of indulgent Brushed Gold and comforting Biscuit Beige for a backdrop to storytelling. Why not add prints and frames that inspire you, or a shelf filled with your treasured tomes? Then all that's left to do is close the door and get stuck in…
Featured colours: DH Grass Green
Garden room
With proven health benefits, indoor plants are an inspiring addition to any room in the house, particularly in the home office or bedroom. So why not dedicate a space to bringing the outdoors in? From cleaning the air to reducing stress levels, plants aren't only good for you, but add colour, texture and character. Lean into the lushness of the natural world with a sympathetic backdrop in a shade like DH Grass Green paired with botanical accessories and prints. The result is a garden room you can retreat to when you just need to breath. Welcome to the jungle…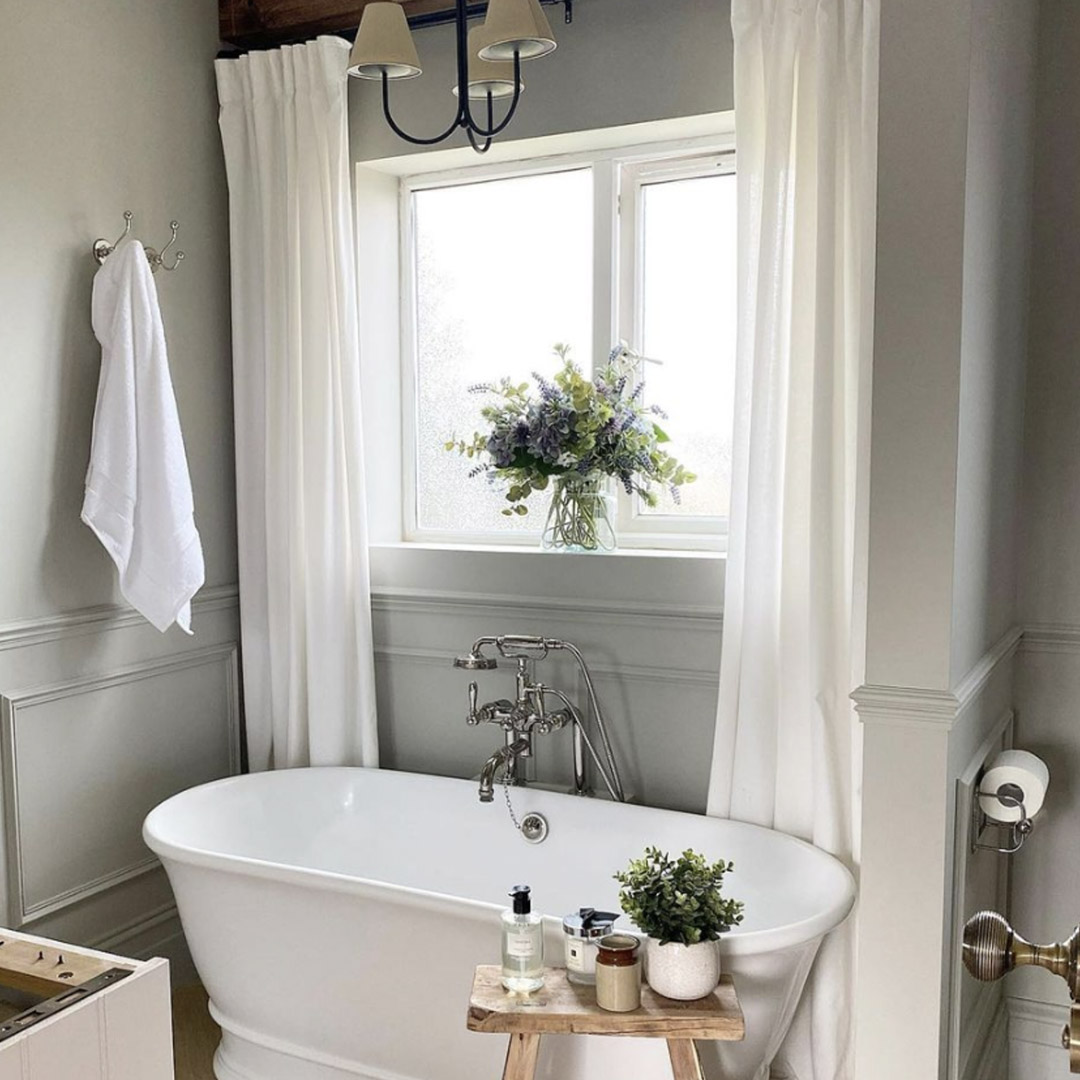 Featured image: @ScopesTake82, Stone Green
Spa space
Relax and unwind from the comfort of your very own spa at home. By painting a bathroom in soft and serene shades – think soothing greys and dreamy whites – you can envelop yourself in luxury as you unwind in the tub. For added authenticity, pick curtains in crisp white linens that waft in the breeze of an open window, and invest in luxury cotton towels. As final flourish, accessorise with pot plants for a nod to nature, and stock up on covetable toiletries for a professional pampering session. Flickering candles and spa music entirely optional.
Commit to colour
Not only does Dulux Heritage look beautiful, but it feels gorgeous under your fingertips, with a velvety matt finish for walls and an eggshell with a soft sheen for woodwork. Try it today by ordering a tester or commit to colour by choosing a can.
Share your wellness spaces with us on social using #MyHeritageHome and tagging @DuluxHeritage – you could feature on our Instagram and Facebook pages.