Inspiration Article
New year, new project: the ultimate painting and decorating planner
The glitz and glamour of Christmas can sometimes mask the painting and decorating jobs you've been putting off all year. But what are you left with when the tree and tinsel come down and the decorations have been packed away in the loft? From scuffed walls to faded colour, festive cheer can easily hide sad décor in the home, which is why January is one of the busiest months when it comes to DIY. So, with a calmer social calendar and more time at home, why not kick-start 2022 by putting that much talked-about paint job top of the agenda? Consider this your expert planner – from picking a project to selecting your paint – to make refreshing your rooms one resolution worth keeping.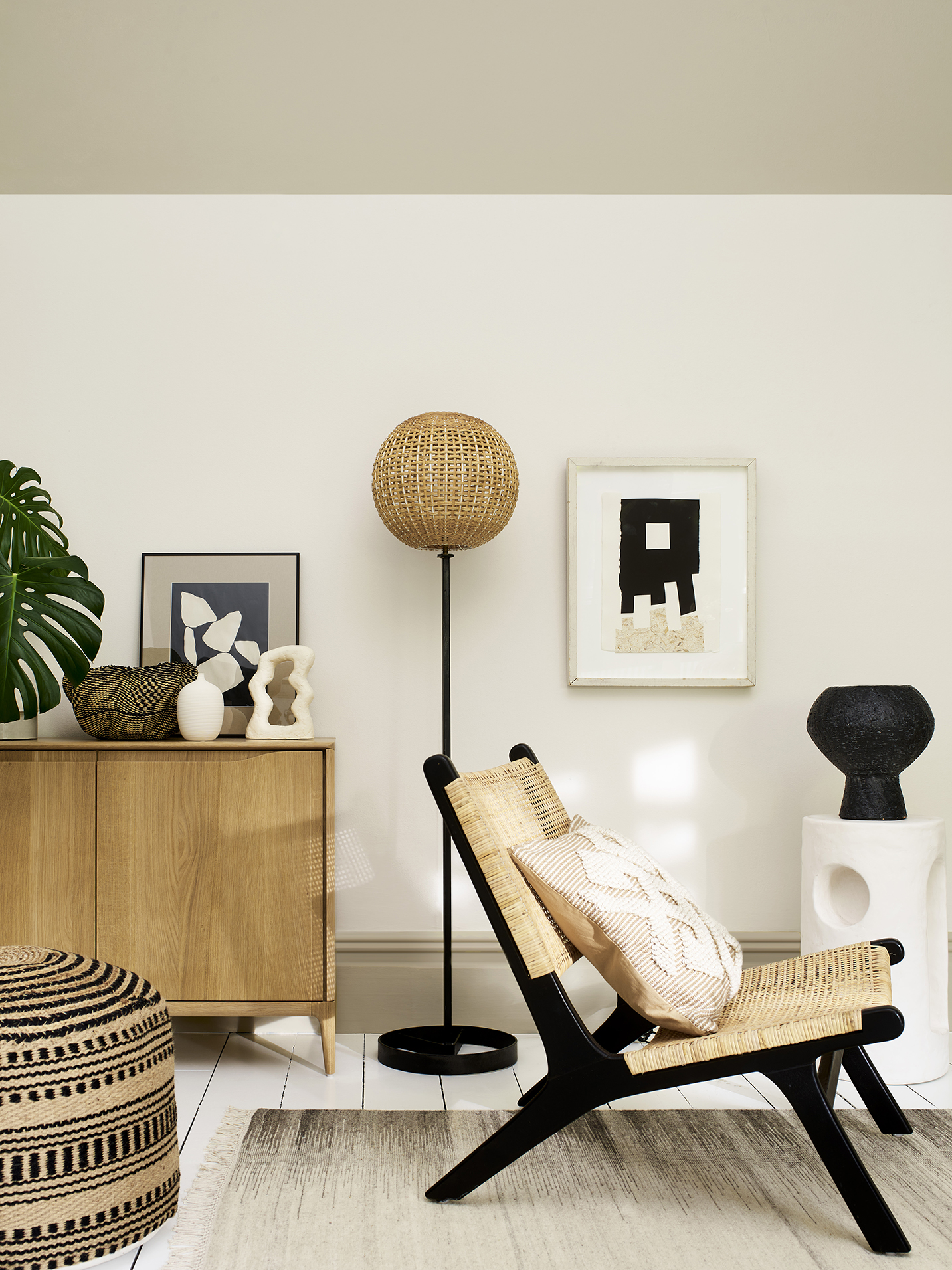 Featured colours: Rope Ladder & Flax Seed
Pick your project
Remember: you don't have to tackle your whole house at once. It's overwhelming and unrealistic. Instead, pick a single paint job that feels small and achievable, and focus your attention on one room or area. It could be the downstairs loo you've been hoping to haul-over. A spare bedroom you've been meaning to spruce-up. Or even a piece of furniture you've been longing to upcycle. Give yourself a deadline you can hit and work out a regular routine to get the job done. Maybe it's Saturday mornings when the house is calm? Or during the evenings when the kids have gone to bed? The project should feel enjoyable so schedule progress around you and your life. Then, it will feel therapeutic and rewarding, rather than stressful and laborious.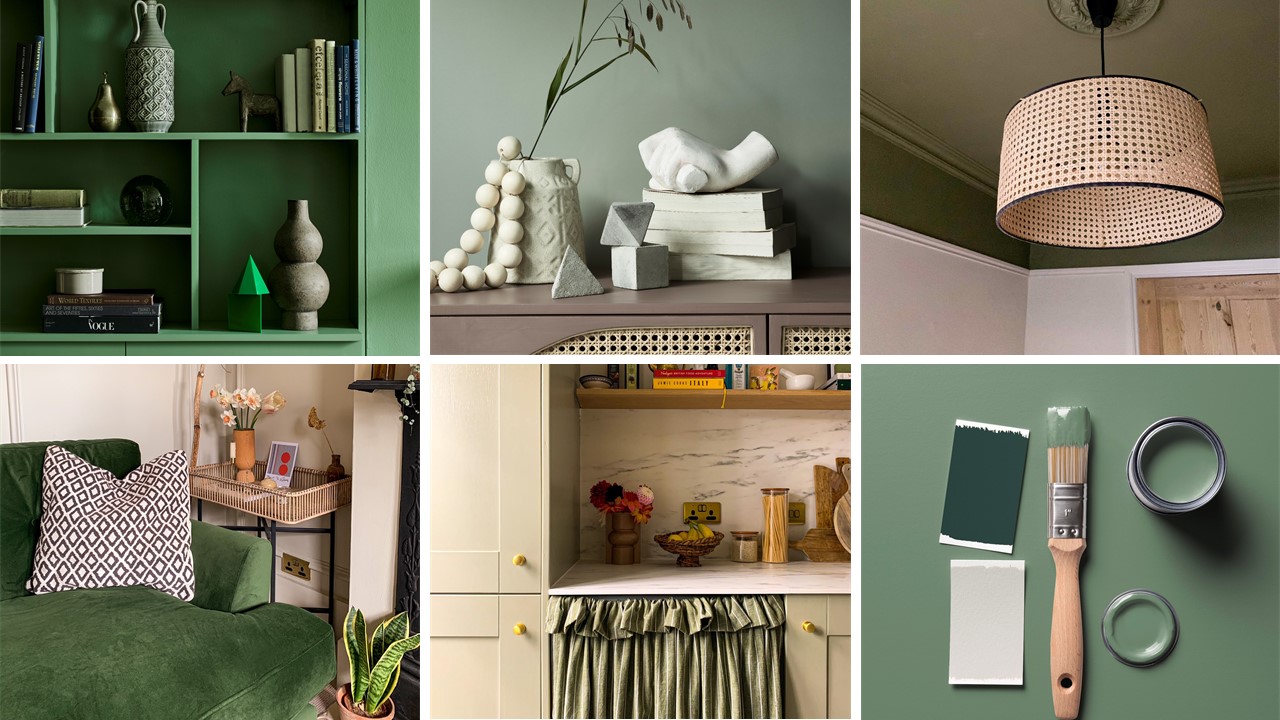 Browse for inspiration
There are plenty of places to search for inspiration. From our Ideas page to our Pinterest and Instagram channels, curate an edit of your favourite sources to spark ideas. This can be half the fun! Follow interiors influencers on Instagram and see how they're styling their spaces. Watch design shows on TV or binge the latest DIY series on Netflix. Sometimes, the best ideas can come from the least likely of places, too. The colour of a flower. The pattern on a plate. Open your eyes to the world around you and seek creativity wherever you can find it. Then, create a moodboard to collate your ideas, whether on PowerPoint or on paper. Edit things out that don't work together. Add things in to enhance what does. Layer images with paint samples and fabric swatches for depth and texture. Finally, look at everything with fresh eyes a few days after you finish. Not only are these the steps the experts follow, but they're great for mindfulness, too.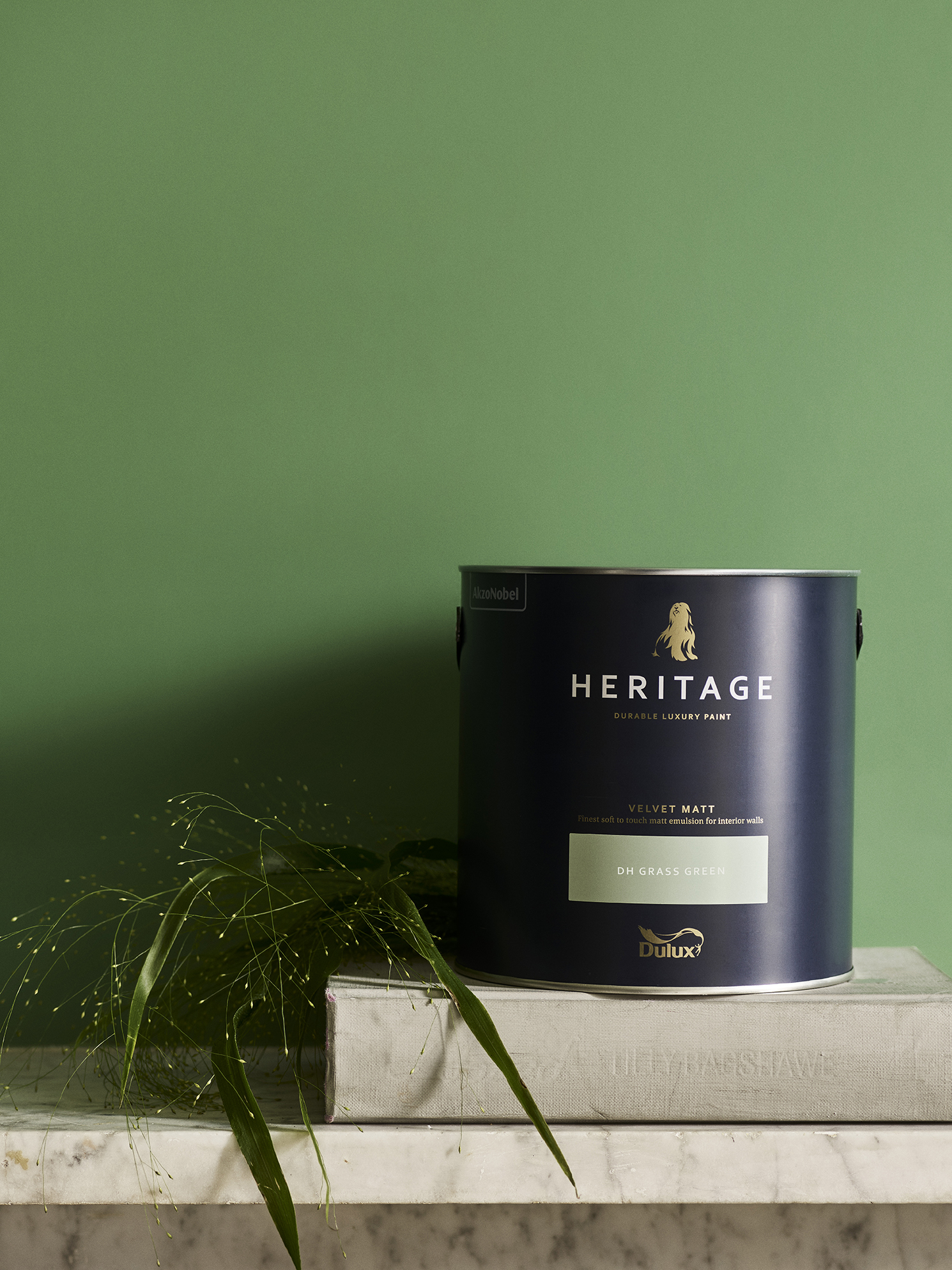 Featured colours: DH Grass Green
Select your paint
Picking the right product for the job at hand is paramount, whether a busy family bathroom or a hard-working kitchen. Strictly water-based for a more sustainable paint, our Heritage Collection comes in two luxurious finishes to suit all spaces – velvet matt for walls and eggshell for wood and metal – both with a professional quality and a luxurious aesthetic. Not only do they look beautiful, but they feel gorgeous under your fingertips. With a creamy texture that glides over surfaces, washable velvet matt couldn't be smoother to apply and is soft to the touch; while durable eggshell is hard-wearing with a signature low-sheen. Whatever colour you choose for your walls in velvet matt, select an accent shade for your woodwork and metal in eggshell for a complementary and cohesive scheme.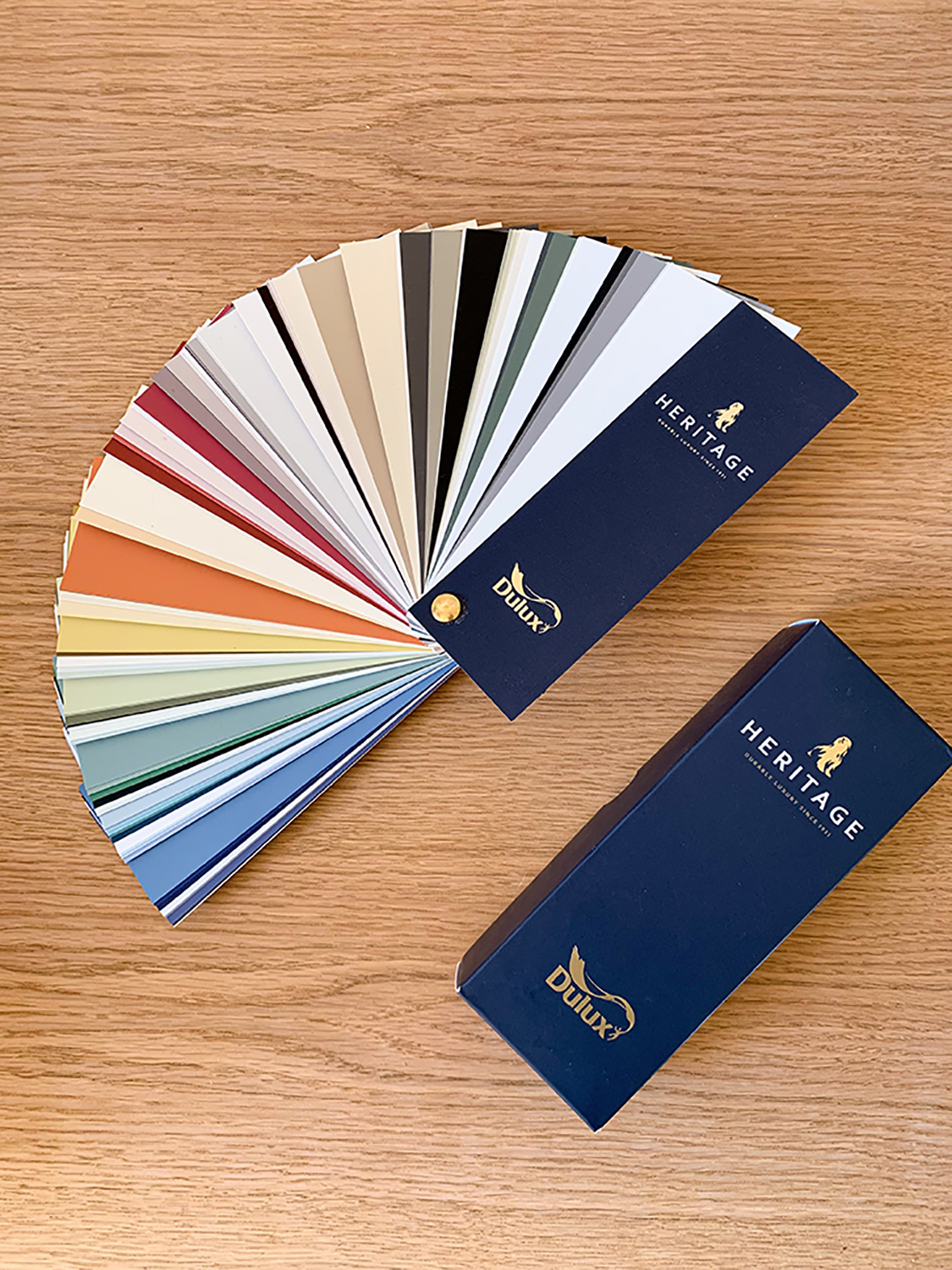 Choose your colour
With hues in both finishes designed to work harmoniously together, it couldn't be more intuitive to devise a professional colour scheme for your paint project. There are 112 timeless shades to select from in total, all of which suit both traditional and contemporary spaces. Better still, we've made choosing effortlessly simple, with colours curated into different tonal palettes to help you pull a look together. Pale tones are light and airy; mid-tones are cosy and comfortable; and deep tones really make a statement. Ask yourself: how do you want a room to make you feel when you're in it? Relaxed in a living room, for example, or motivated in a home office? When considering colour, think about the lighting, too, as the way it floods through the windows and the direction of the space itself affect how the paint is perceived. Our handy guide will help you get it right, while our feature on colour trends for 2022 will inspire of-the-moment colour choices that will stand the test of time. Otherwise, get inspired by buying a Fan Deck or order a free Colour Card, both of which contain swatches of all the shades in our range, plus handy advice on how to pair them.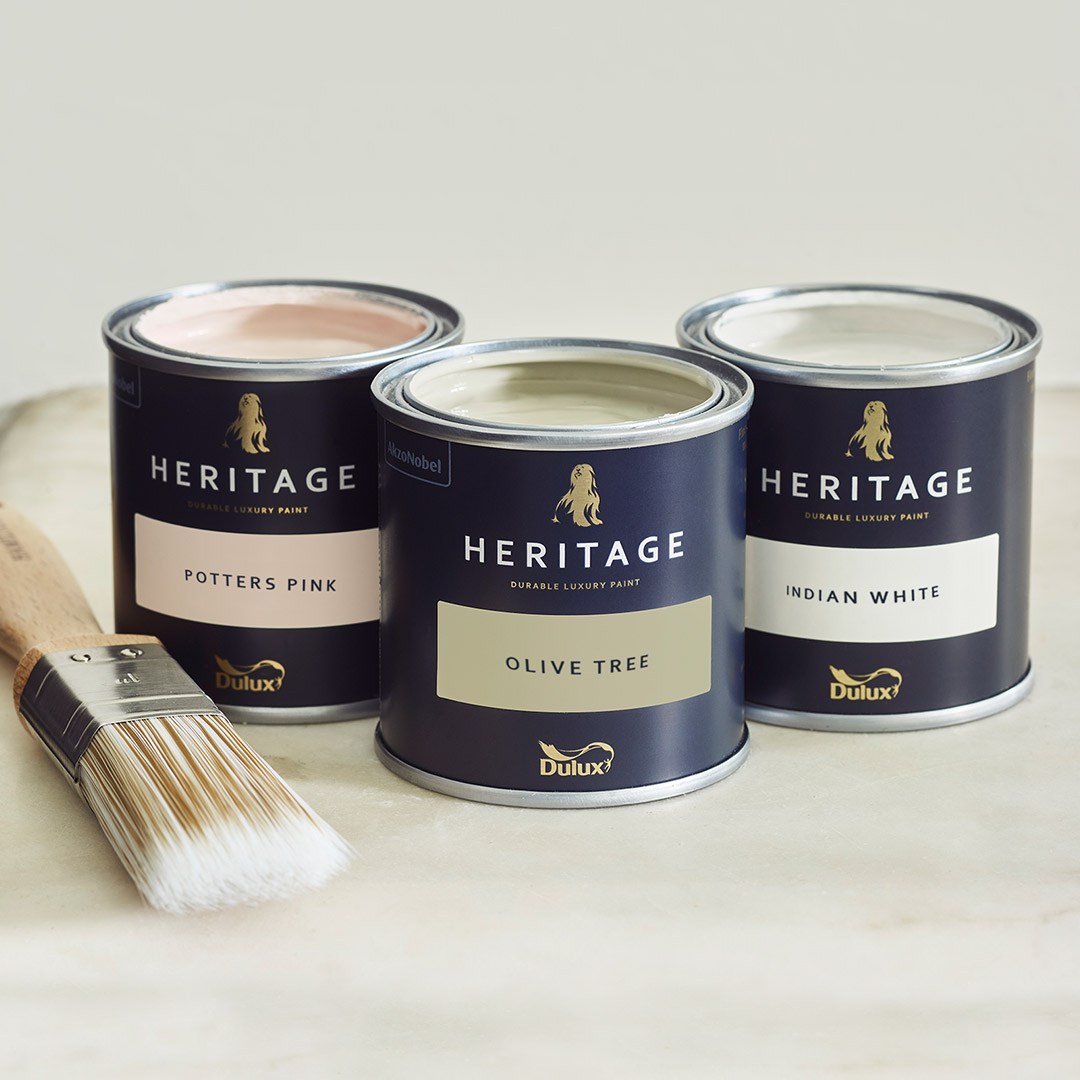 Try our testers
Lacking colour confidence? Our tester pots enable you to try shortlisted shades and finishes before you buy. Simply paint two coats directly onto the wall and allow to dry. Check in on the colour throughout the day to watch how it changes in sunlight, shadow and artificial light. Finally, remember to space your swatches out, as one colour can influence the perception of another.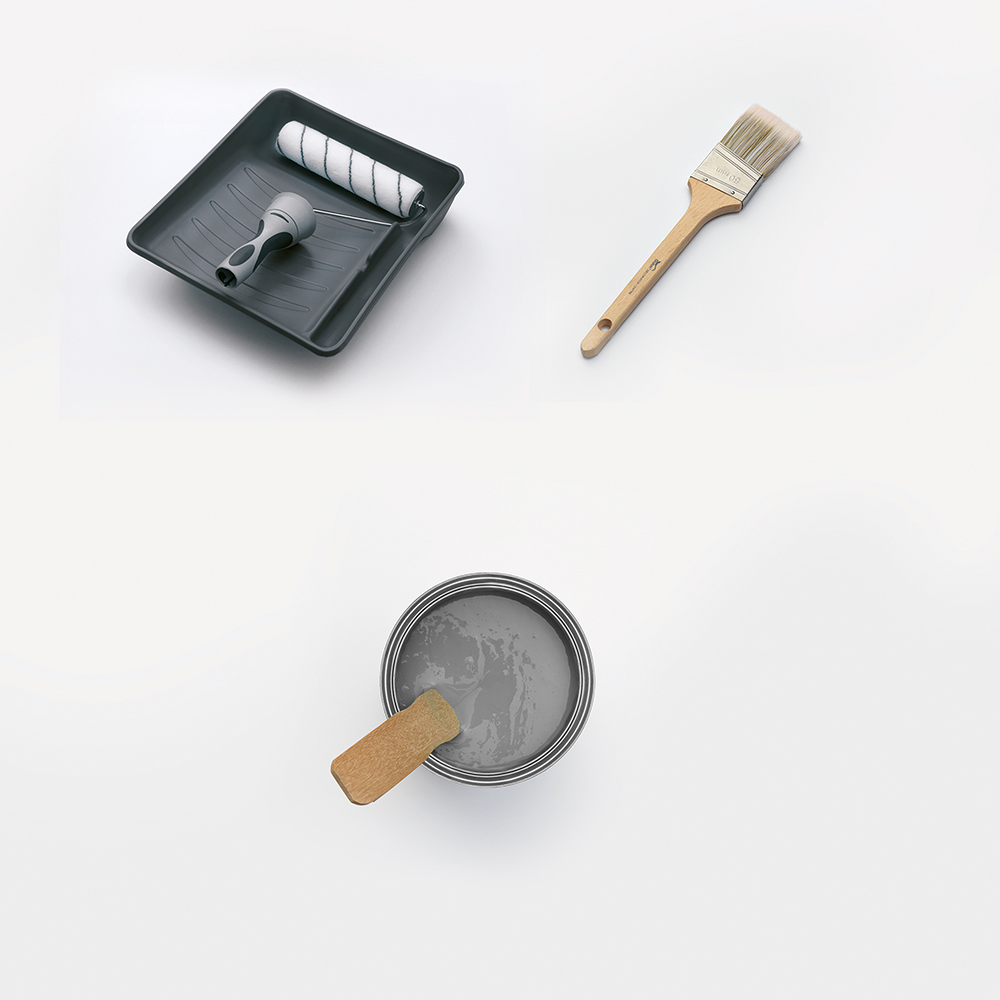 Prioritise the preparation
All decorating professionals agree: preparation is everything when it comes to painting. Before you start, buy the right kit, including a dust sheet, rollers and tray, brushes, stirring stick, painter's tape, sandblock, Polyfilla and microfibre cloths. Armed with the right tools for the job, set about filling those cracks, washing down any walls, sanding your woodwork and masking off any handles or hinges to achieve a super-sharp finish a professional would be proud of.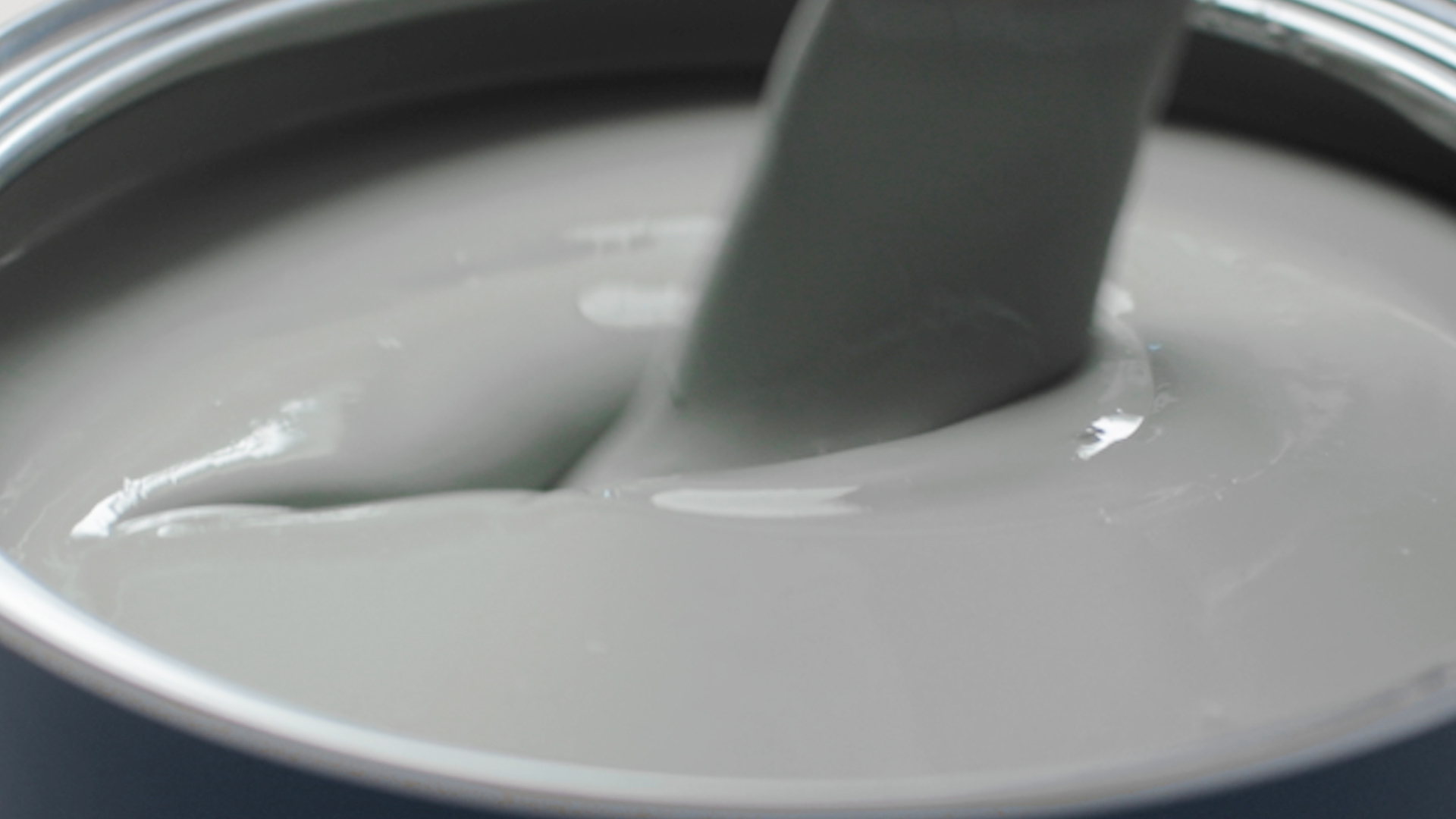 Featured colour: Waxed Khaki
Ace the application
Post-prep, it's time to paint. For velvet matt, stir the paint thoroughly in the tin before pouring into your roller tray or paint kettle. The first step is to 'cut-in' around the edges of your space with a synthetic angled brush to ensure you get crisp lines. Some prefer to mask up any edges with a low-tac tape rather than painting free-hand. Next, load up a short-pile microfibre roller (highly recommended to achieve that smooth, velvety finish) with paint in the tray, then lightly roll onto the wall in 'v' and 'w' shapes for an even finish. Afterwards, blend the edges of your cutting-in lines while they're still wet, and wait between two and four hours before applying a second coat. When it comes to eggshell, choose a smaller roller for larger surfaces on your woodwork and metal, and a synthetic brush for smaller accents such as skirting boards. Dampen the bristles of the brush with water first, then dip the brush halfway into the paint to work into the fibres, and ensure it flows smoothly. Focusing on sections, spread the first coat evenly and make slow, firm strokes in a single direction to smooth out the paint. Leave to dry for six hours before lightly sanding any imperfections with a fine-grit paper and applying the second coat. For more information on painting application, read our feature on achieving a beautiful finish like a professional.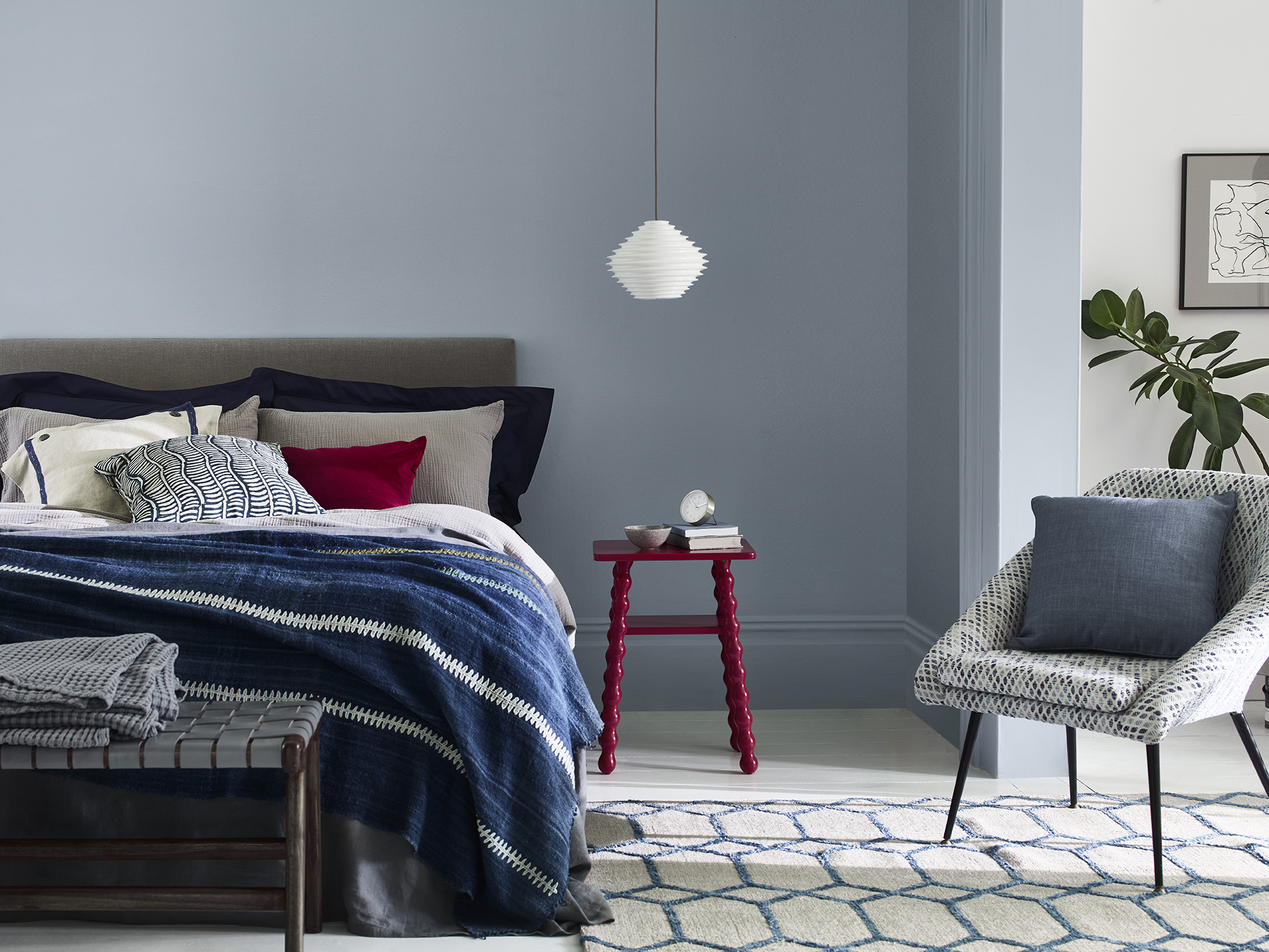 Featured colours: Blue Ribbon & Pugin Red
Style your space
Now comes the really fun part – after all, colour is only one component of a completed room. First, fabulous furniture: bring in surprising pieces from other rooms (a cosy armchair in a home office? Why not!) or re-upholster what's already there to complement the new colour scheme (it's amazing what new fabric on a tired sofa can do). Add soft lighting to create ambience – dimly-lit lamps or flickering candles should do the trick. Layer with luxurious cushions, throws, rugs and curtains – different colours and materials create texture and depth. And bring the outside in with potted plants and fresh flowers – a connection to nature soothes and calms while adding freshness and lushness. Finally, why not group together collectibles and curious together for edited points of interest? Instagram gold.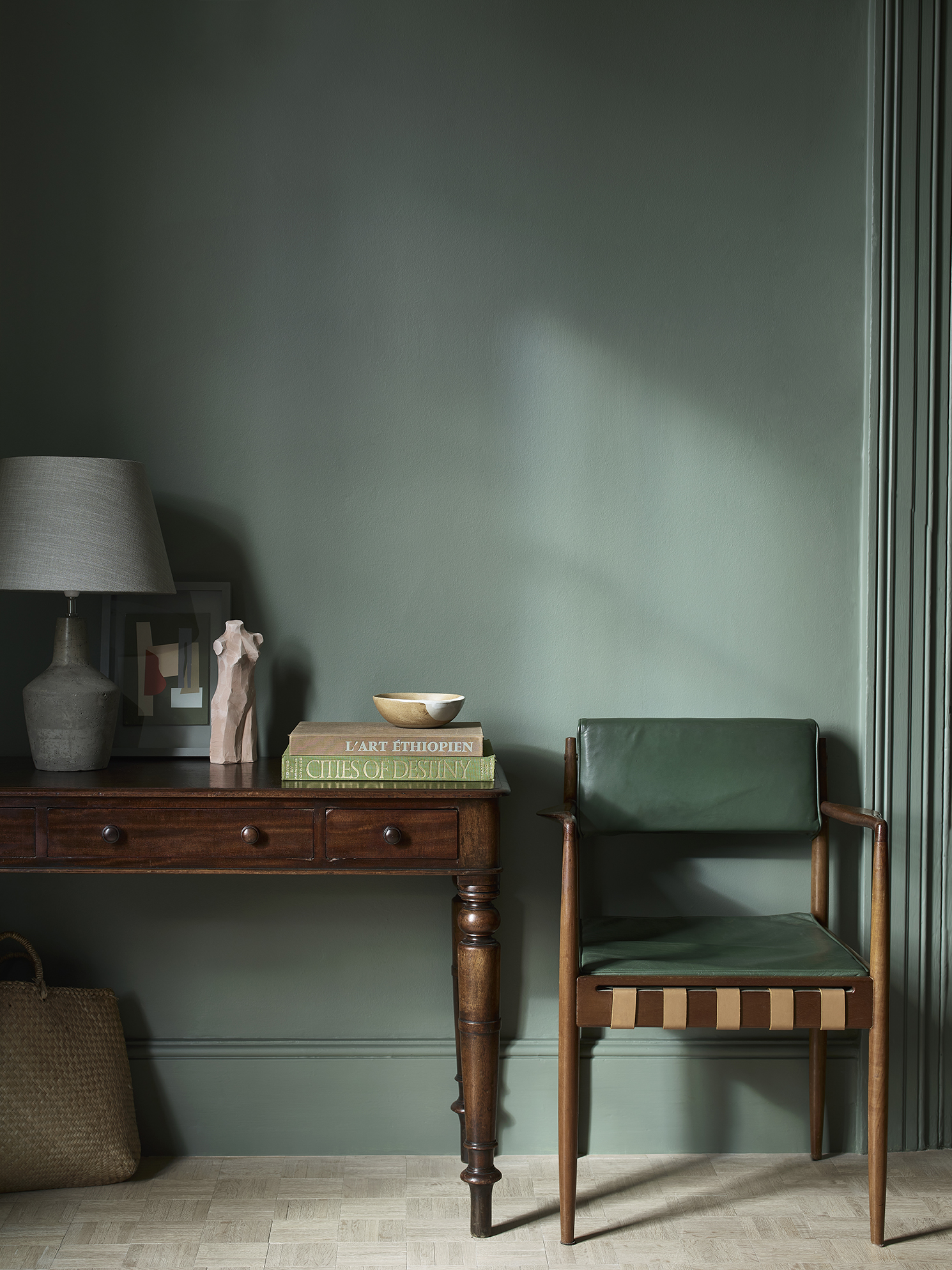 Featured colour: Waxed Khaki
Refresh your rooms
Whatever hues or products you choose to freshen up your home this year, we guarantee they'll provide long-lasting luxury. Pick your palette today by ordering a tester or commit to colour by choosing a can.
Share your Heritage colour story with us on social using #MyHeritageHome and tagging @DuluxHeritage – you could feature on our Instagram and Facebook pages.