Inspiration Article
Colour Confidential: Feel-good shades to lift your mood
It's been a dark and gloomy winter, the bright lights of Christmas have been packed away for another year, and spring isn't on the horizon yet. But there's plenty to look forward to this new year: the peace and quiet of January is the perfect opportunity to lift your home with a lick of paint and raise your spirits at the same time. Whether a piece of furniture that's upcycled with care, a corner of a room that's zoned with colour, or an entire space that's transformed with a new shade, the feel-good colours in the Heritage Collection can help to boost your mood this month. From invigorating brights to inspiring bolds, crack open a can of creativity and get those endorphins flowing…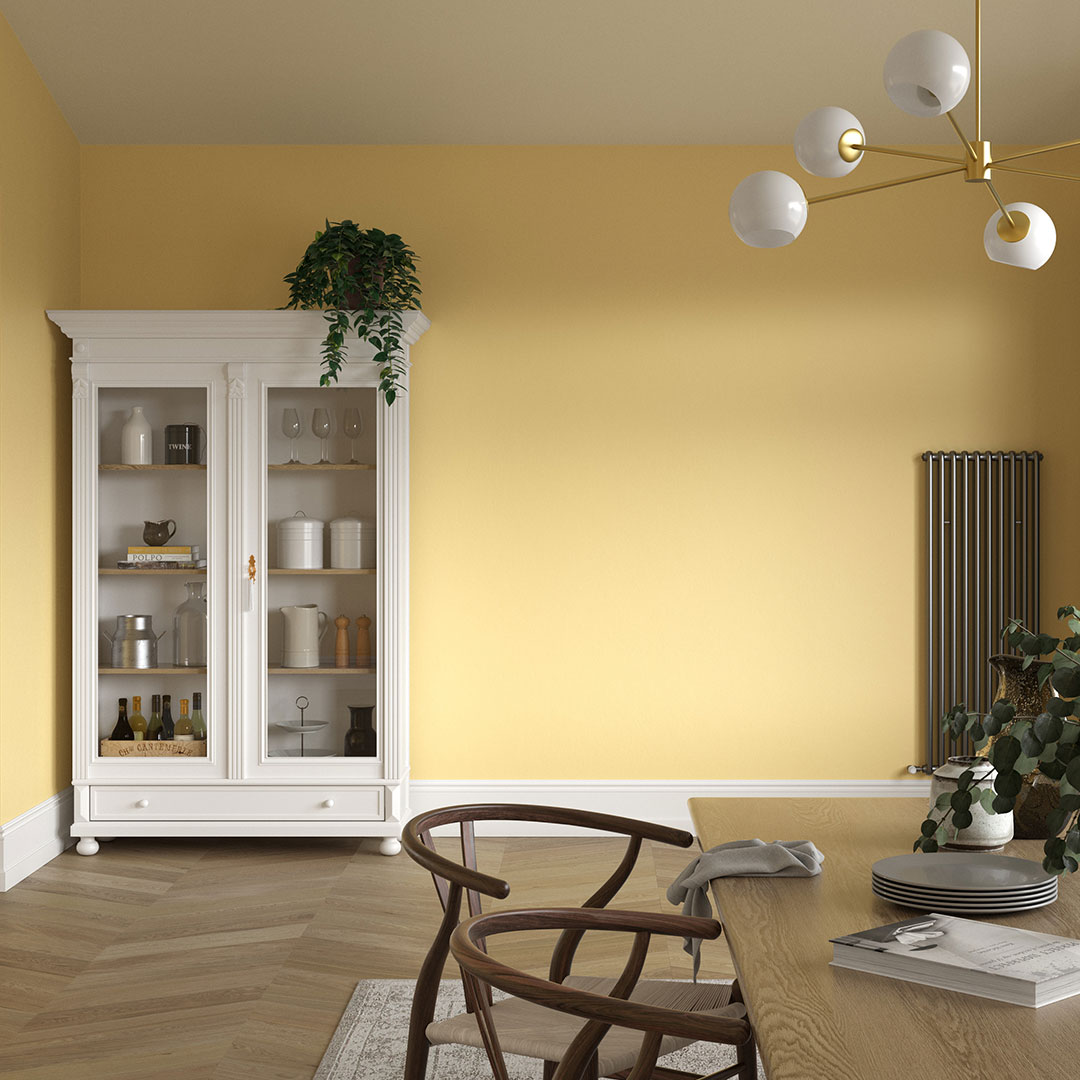 Rise and shine
Nothing raises a smile quite like opening the curtains in the morning only to be greeted by glorious rays of sunshine. So why not recreate the feeling of warmth on your skin with a bright shade such as Butter Cup in a morning room like the dining room? Complemented by woodwork in Wiltshire White™ and a ceiling in DH White™, the mid-yellow fills this south-facing space with light and positivity, and draws on inspiration from the cheery little flowers that dot the English countryside. The perfect partner to a morning coffee and a buttery crumpet with the radio playing your favourite show.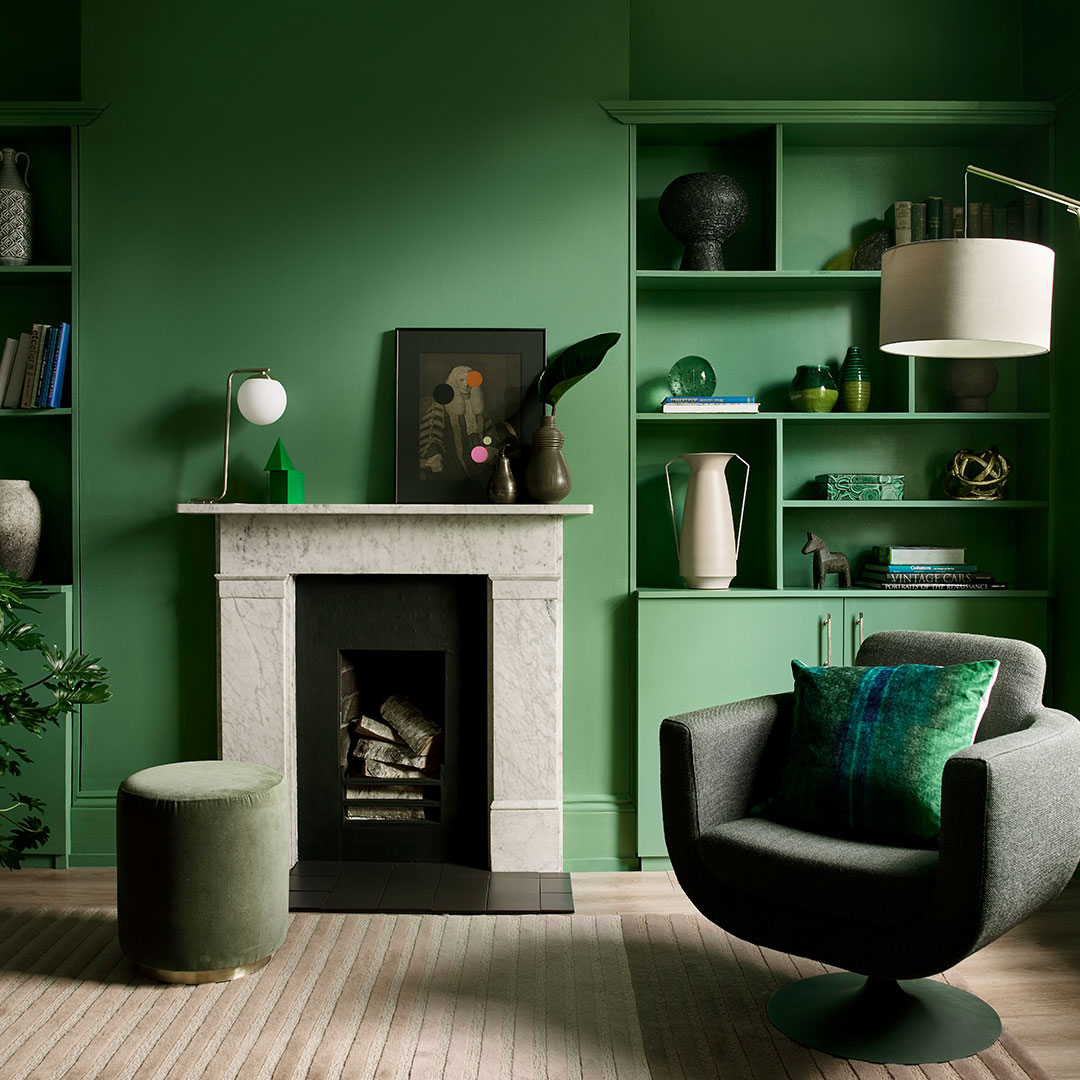 Healthy obsession
Go green in your living room for a space that's refreshingly vibrant. Recalling the wonder of the natural world – lush rainforests, rolling meadows – it feels at once invigorating and inspiring. Beloved by the Victorians, radiant DH Grass Green creates a feeling of wellbeing and vitality, and looks beautiful to boot. For more feel-good factor, why not nod to nature even more with botanical prints and motifs, and bring the outside in with oversized potted plants?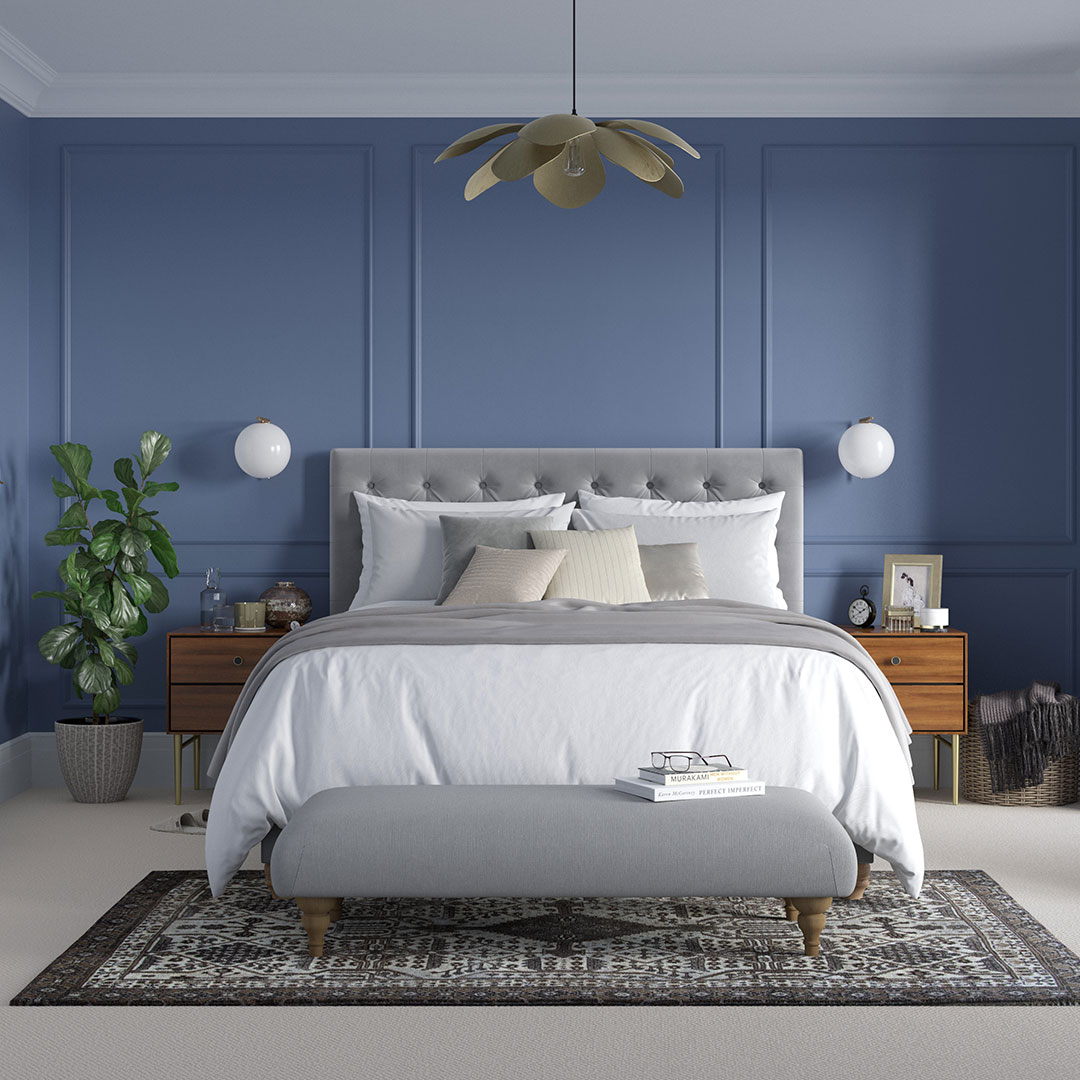 Banish the blues…
… with blue. It's widely misunderstood, but used correctly, blue doesn't have to be cold or clinical, but can be calming and soothing instead. Just see Bright Skies™, Dulux Colour of the Year 2022, with its air of positivity. The key is to use soft shades such as Copenhagen Blue or Blue Ribbon in small accents, or deeper hues like DH Oxford Blue and Midnight Teal in large swathes. Cocooning and comforting, while helping to clear the mind for the year ahead. Better still, why not tap into the trend for purple-based blues by painting your walls in DH Indigo? Rifting on Pantone's recently-announced Colour of the Year 2022, it's both of-the-moment and timeless.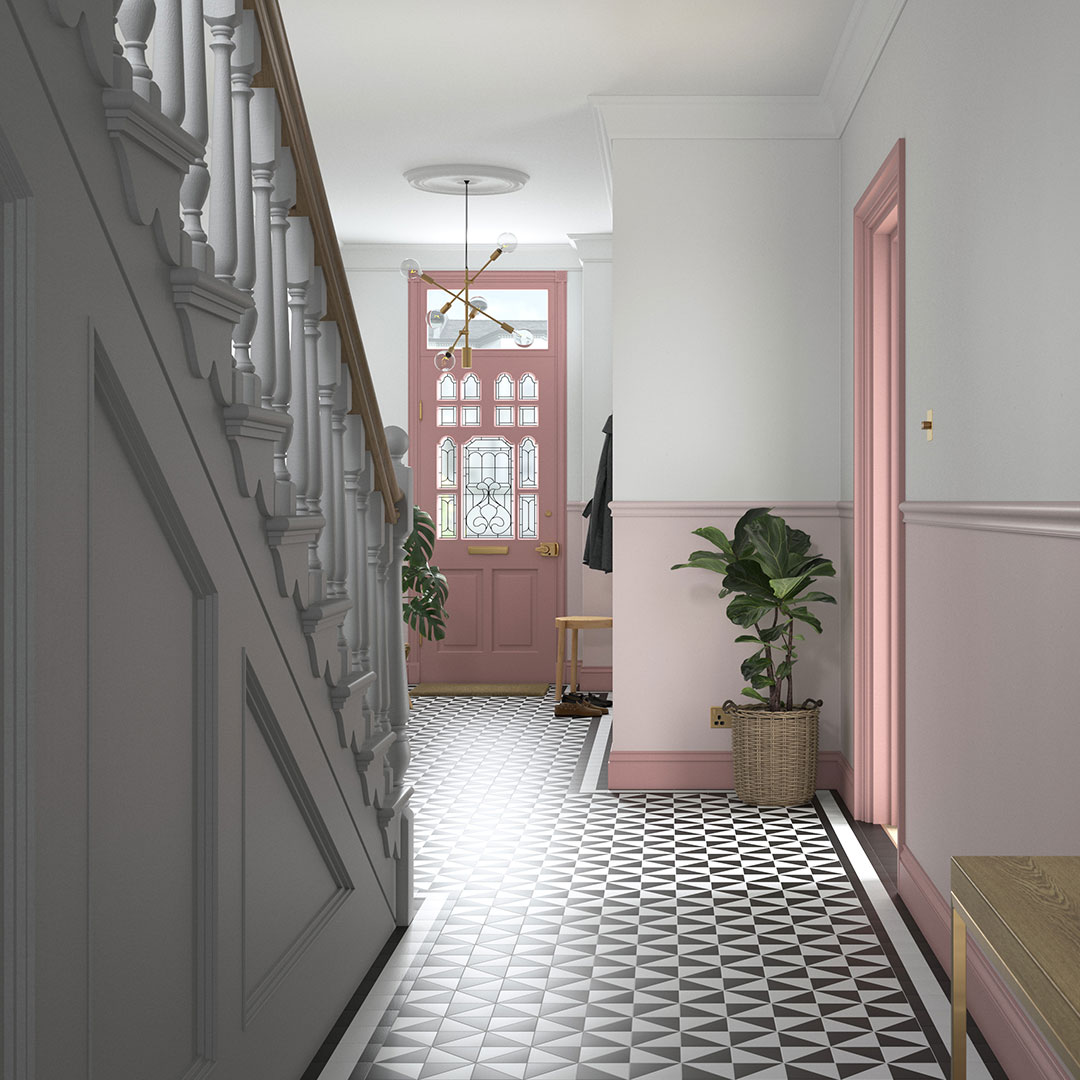 Tickled pink
Fun and carefree, pink is the perfect pick for spaces that don't take themselves too seriously, whether it's a dressing room or a child's playroom. Dark blossoms and corals can draw a space in, so use something lighter such as Potters Pink in a narrow area like a hallway, offset with crisp and clean Wiltshire White. To avoid décor feeling too delicate, ground lighter colours with darker neutrals, such as sophisticated Pewter Plate™ on a statement staircase. The result is an entrance that provides the warmest of welcomes as you step through the door. Like a rosy-hued hug, if you like.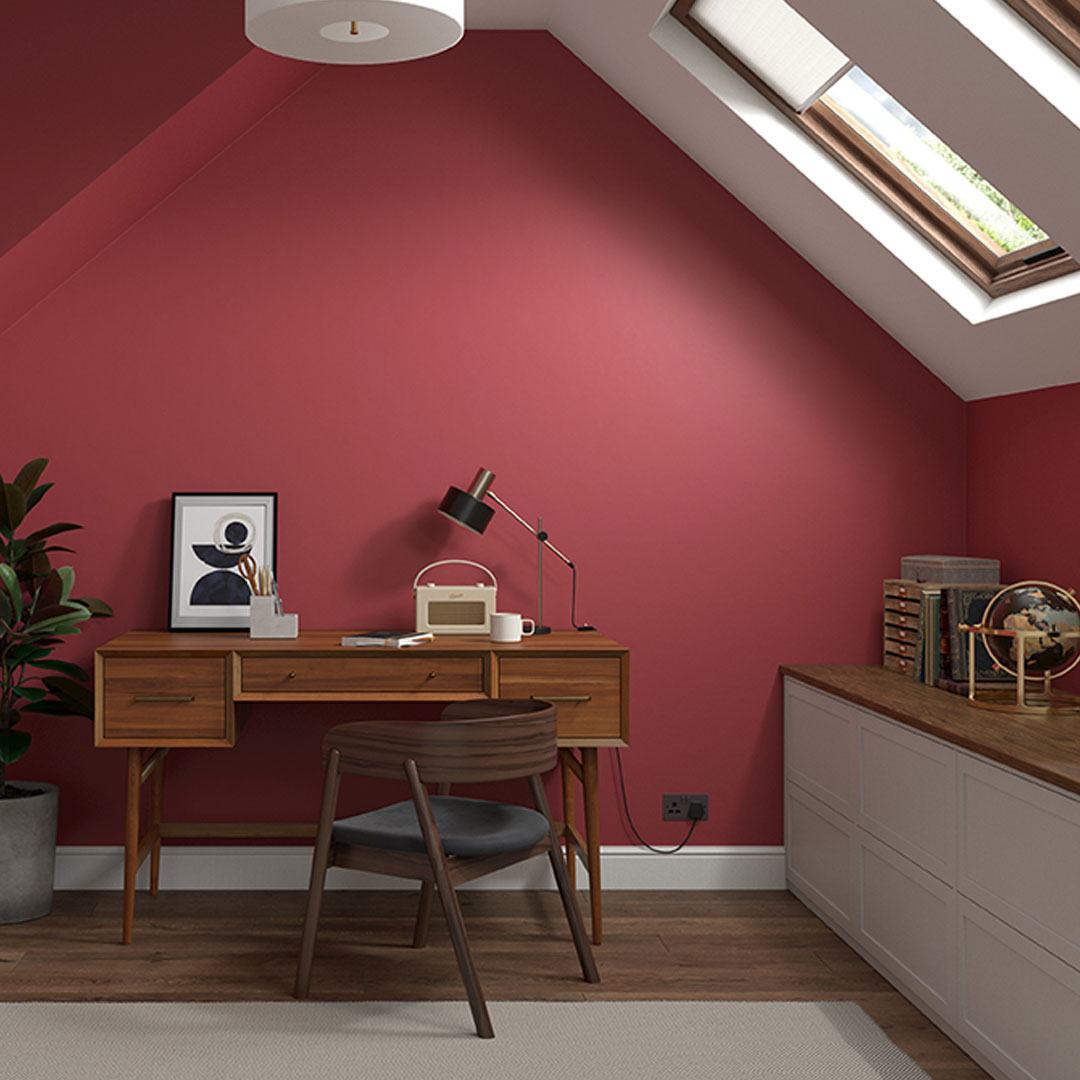 Build your confidence
Red is the colour of rage and passion, right? Correct, but there are many shades of red, and some can help to warm up spaces, while evoking feelings of optimism and confidence. Bold Pugin Red is such a colour, with its depth and drama, and creates a rich and sumptuous backdrop to the dark woods used in this home office. To balance its intensity without losing vibrancy, introduce softer neutrals like Romney Wool™ on the cabinet and Mallow White on the skirting and ceiling.
Commit to colour
Not only does Dulux Heritage look beautiful, but it feels gorgeous under your fingertips, with a velvety matt finish for walls and an eggshell with a soft sheen for woodwork. Try it today by ordering a tester or commit to colour by choosing a can.
Share your feel-good spaces with us on social using #MyHeritageHome and tagging @DuluxHeritage – you could feature on our Instagram and Facebook pages.