Inspiration Article
Colour Confidential: Soothing, Serene and Sophisticated Shades of Blue
Dulux has unveiled Bright SkiesTM as the Colour of the Year 2022.
Bright SkiesTM is an airy, light blue that's fresh, open and good for the soul. Reflecting the limitless skies around us, it encapsulates a breath of fresh air and the expansion we seek after being shut in for so long.
Dulux colour experts believe this shade is set to influence and inspire our interiors for the year ahead. The Dulux Heritage collection features a beautiful choice of blues that can refresh any room in your home. This includes Blue Ribbon, which has similar qualities to the chosen Dulux Colour of the Year 2022.
Read on to find out how you can follow the trend and breathe new life into your spaces with Heritage blues.
Layer your blues
Blues are instinctively soothing colours. That's because they remind us of the natural world, like the open blue skies above. Use a combination of these shades to create a restful space that feels in touch with nature.
In this bedroom, we painted Boathouse Blue, a soft yet sophisticated mid-tone blue, on the doorframe. Complemented by Edelweiss White on the upper section of the walls. Then tied the room together with Blue Ribbon on the lower section. This pale, misty blue brings calm and serenity into the home, just like Bright SkiesTM.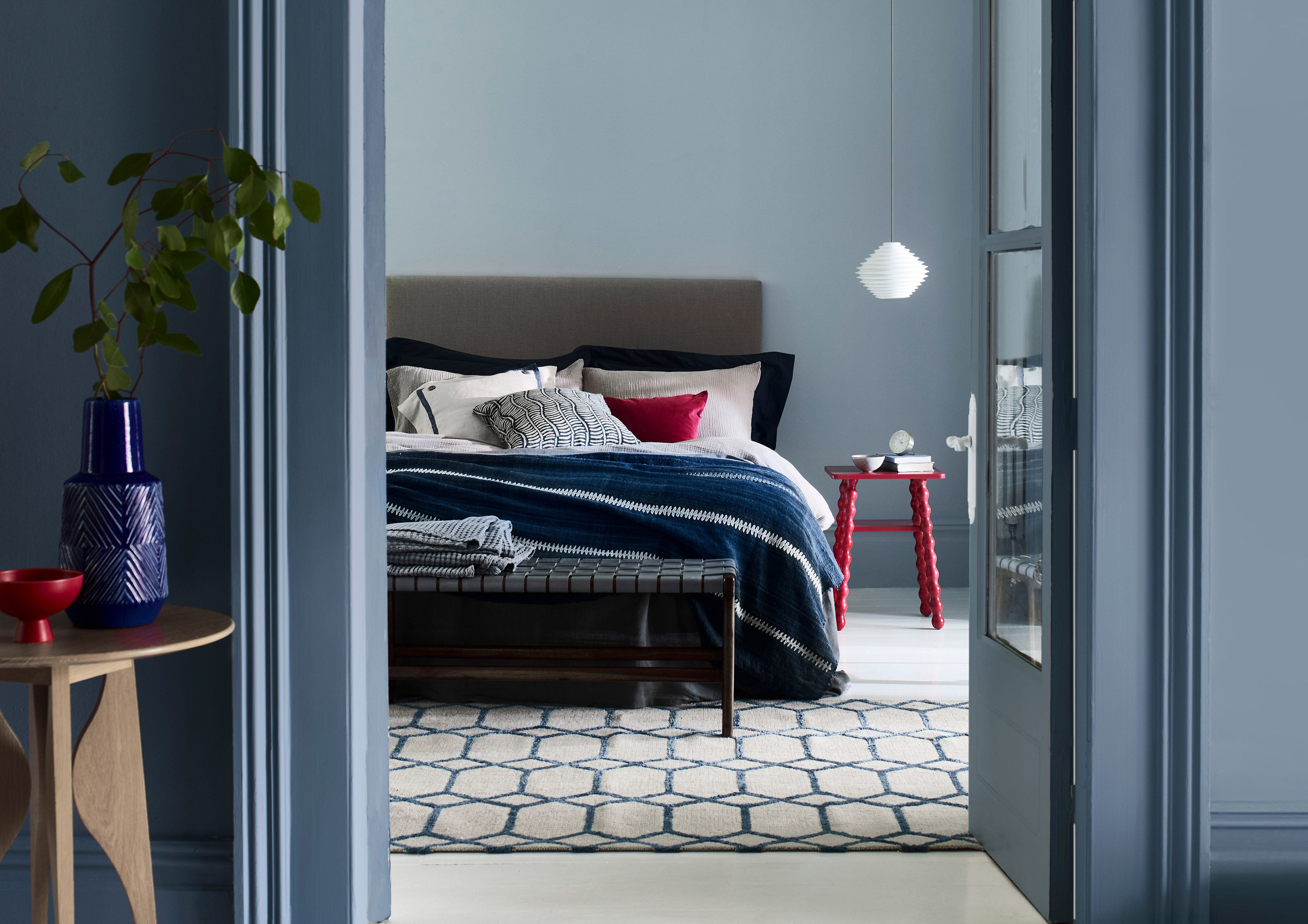 Go all the way
One of our favourite blues is DH Indigo. It's a laid-back mid blue that is both low-key and precious. This dual personality comes from the pigment's modern, easy-going association with denim and its auspicious beginning as an extremely valuable dye that was a corner stone of global trade. We stretched it across this home office to revitalise the room and embrace the upcoming trend. Darker colour shades can also give a room depth, which is great if you want to open up a small space.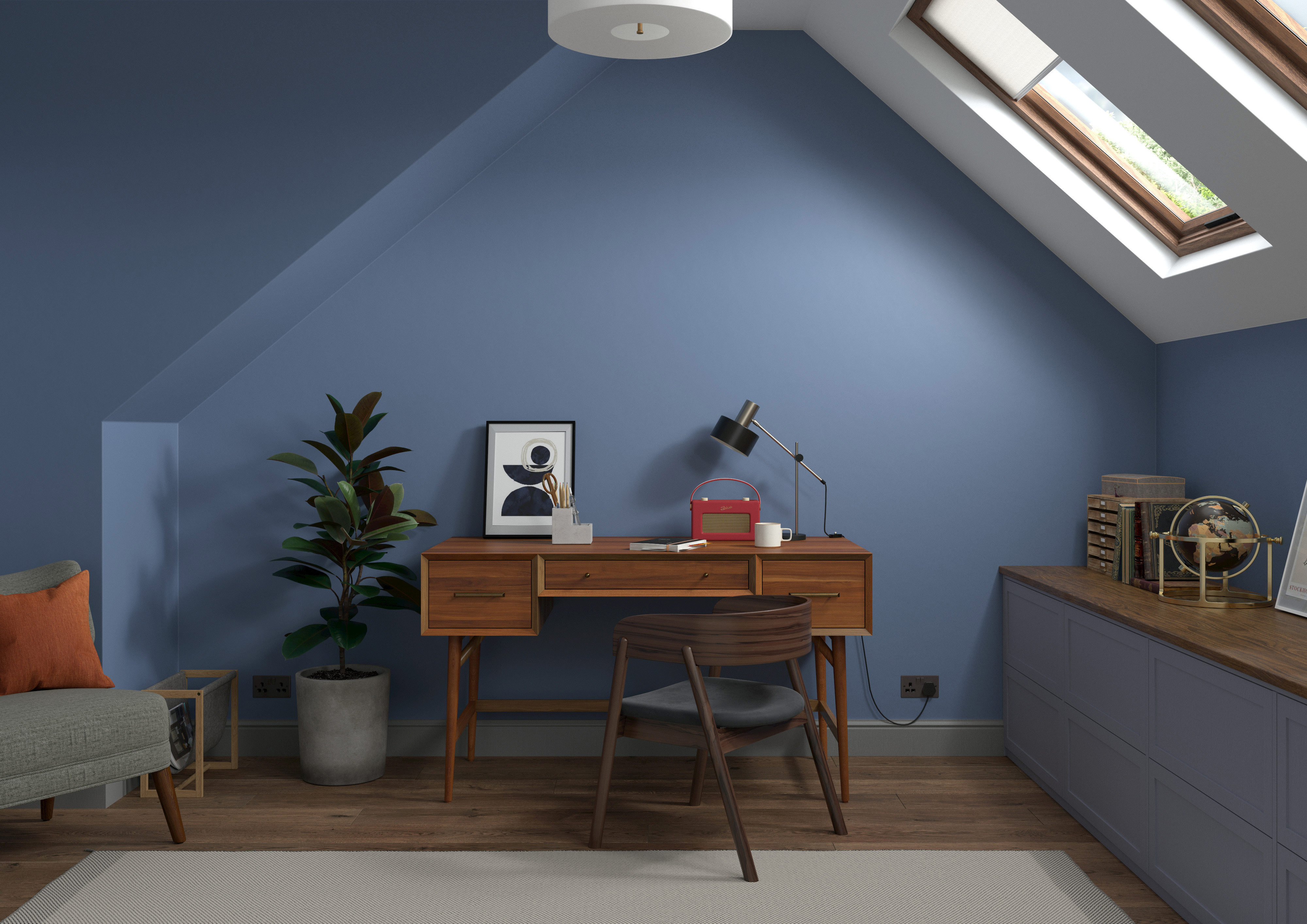 Play with colour
Blue Ribbon can do it all. It's incredibly versatile and feels comfortable with many shades by its side. But there are certain colours that can really bring it to life. Try flashes of fiery red with this subtle blue to create a contemporary look. This contrast of colour has the power to add a soothing feel to a space, and at the same time, provide a sense of warmth and fun. It's the perfect combination for a bedroom.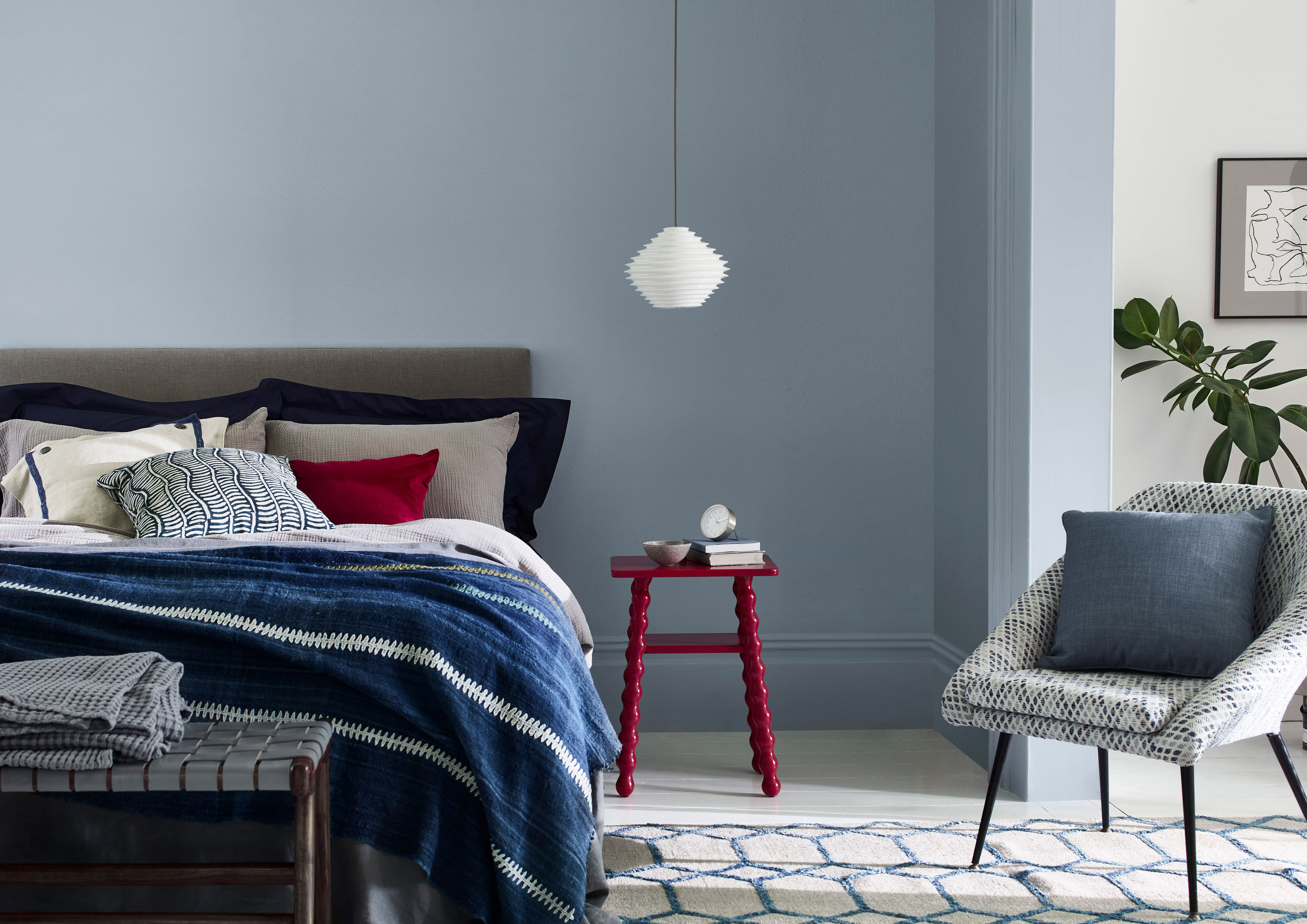 Ease into the trend
You don't need to paint your entire room to enjoy next year's interior trend. How about using blue as an accent colour? Try creating a split wall effect to make a statement in your home. We brought the idea to life in this hallway by painting the upper wall and ceiling in a muted colour like China White and chose a striking blue like Deep Ultramarine for the bottom section of the wall. To complete the look, we painted the door in DH Oxford Blue, our most sumptuous shade of navy.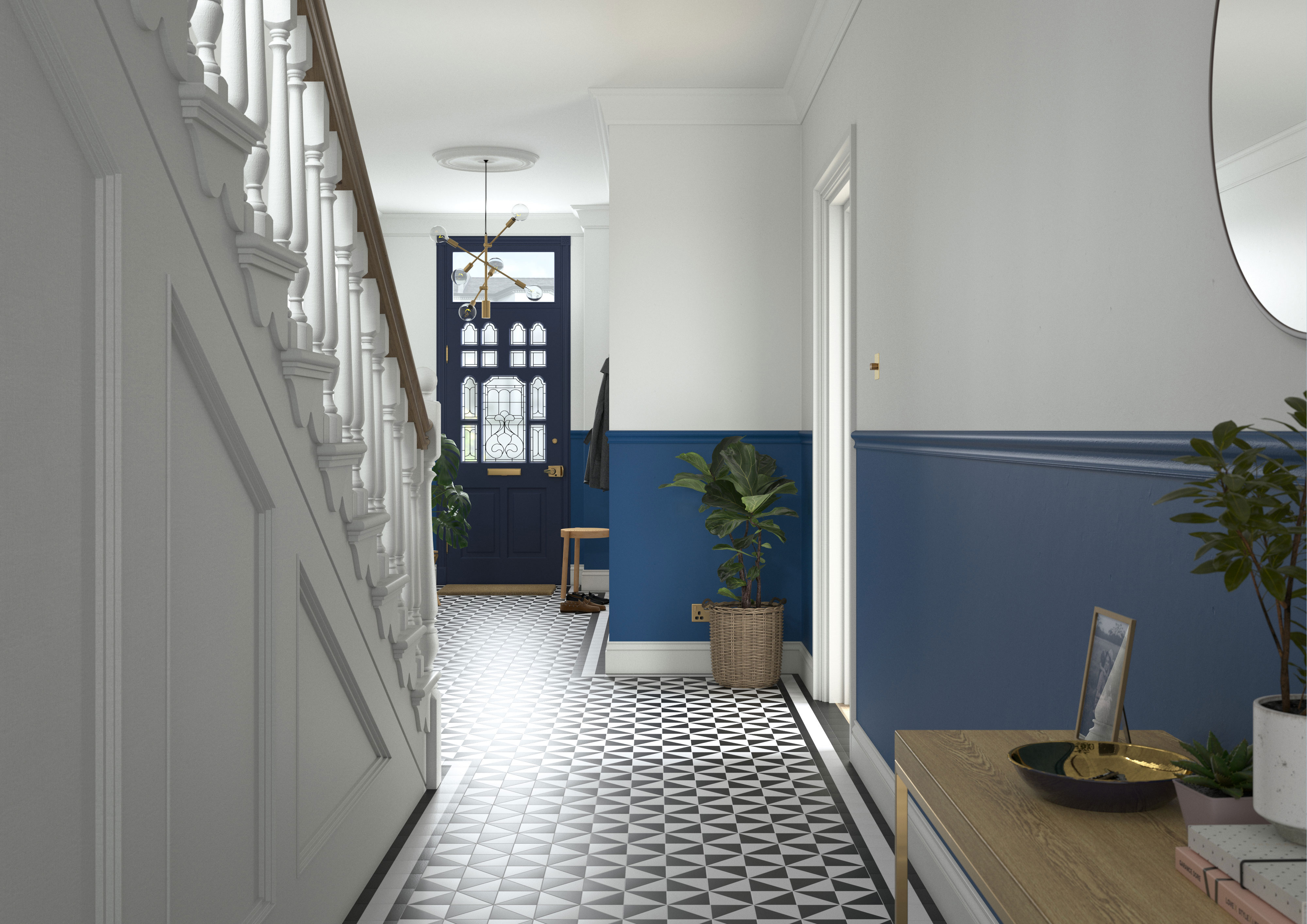 Explore Dulux Heritage blues or follow @duluxheritage on social for the latest interior design trends.
Share your Heritage colour story using #MyHeritageHome and tag us in your posts. You could feature on our Instagram and Facebook pages!