Inspiration Article
Tasting Notes: Sage Green
Dreaming of Cotswold-inspired décor amongst the rolling British countryside? Thankfully, Sage Green in the Heritage Collection will help to recreate the look and feel of everyone's favourite corner of England from the comfort of home, whether used sparingly in accents, or with creative abandon on walls. A blue-based green that takes its name from the medicinal herb (grown in cottage gardens, no less), the mid-tone has become a modern classic for interiors, and works in both period properties and contemporary builds. At once trad and trendy, it's a timeless shade that's a stylish choice for any space – even in the bustling heart of the city.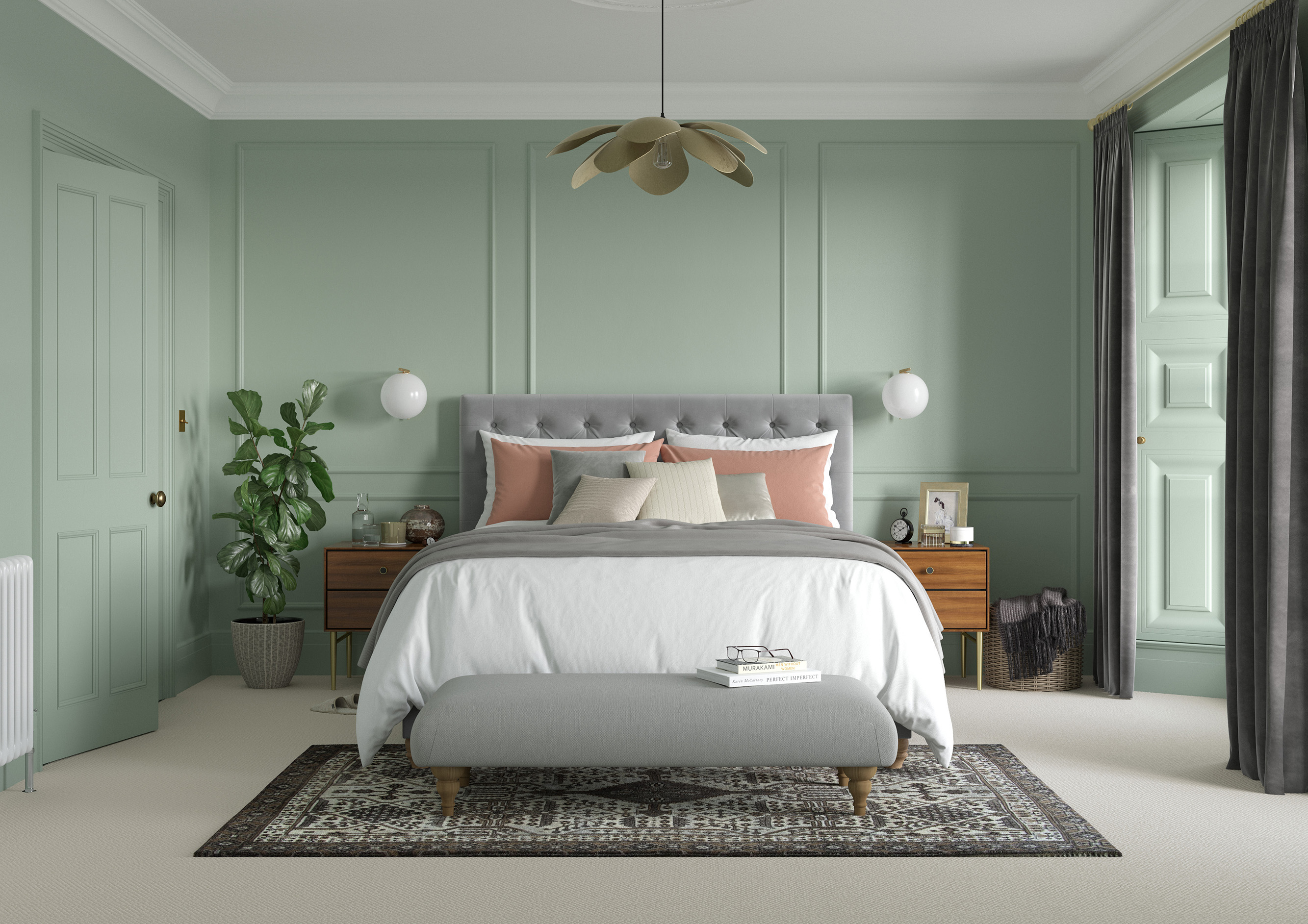 Dream of green
Sitting oh-so comfortably against a ceiling in delicate Wishbone White, Sage Green washed on the walls in this chic bedroom creates all the style of a boutique hotel, painted on the panelling, skirting and door for a cocooning effect. Breaking both colours up is a slick cornice in sunny China White with just a hint of yellow to create a subtle boundary. Lean into the hotel aesthetic further by going to town with fine linens and fabulous soft furnishings in complementary greys and pinks for a look that's pure luxury. A five-star rating, guaranteed.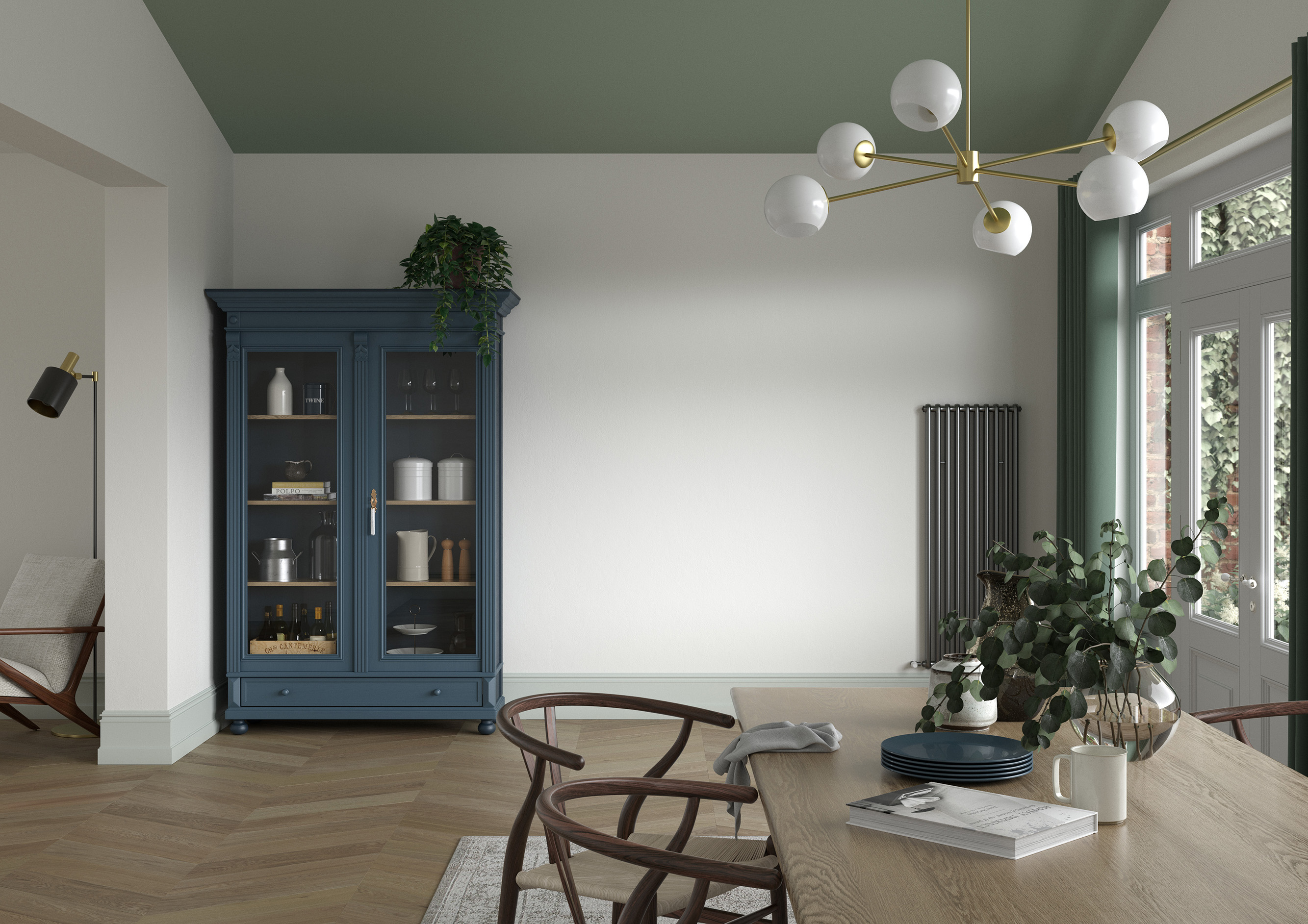 Raise the roof
Even a dining room in the city can feel like it's further afield with elegant Sage Green painting on the ceiling. Connecting to the natural greens of the garden through the windows, it brings the outdoors firmly inside, while walls in natural Wishbone White flood the space with sunlight. Meanwhile, silvery Green Slate on the skirting complements both colours, without detracting focus, and an upcycled dresser in deep Midnight Teal adds contrast.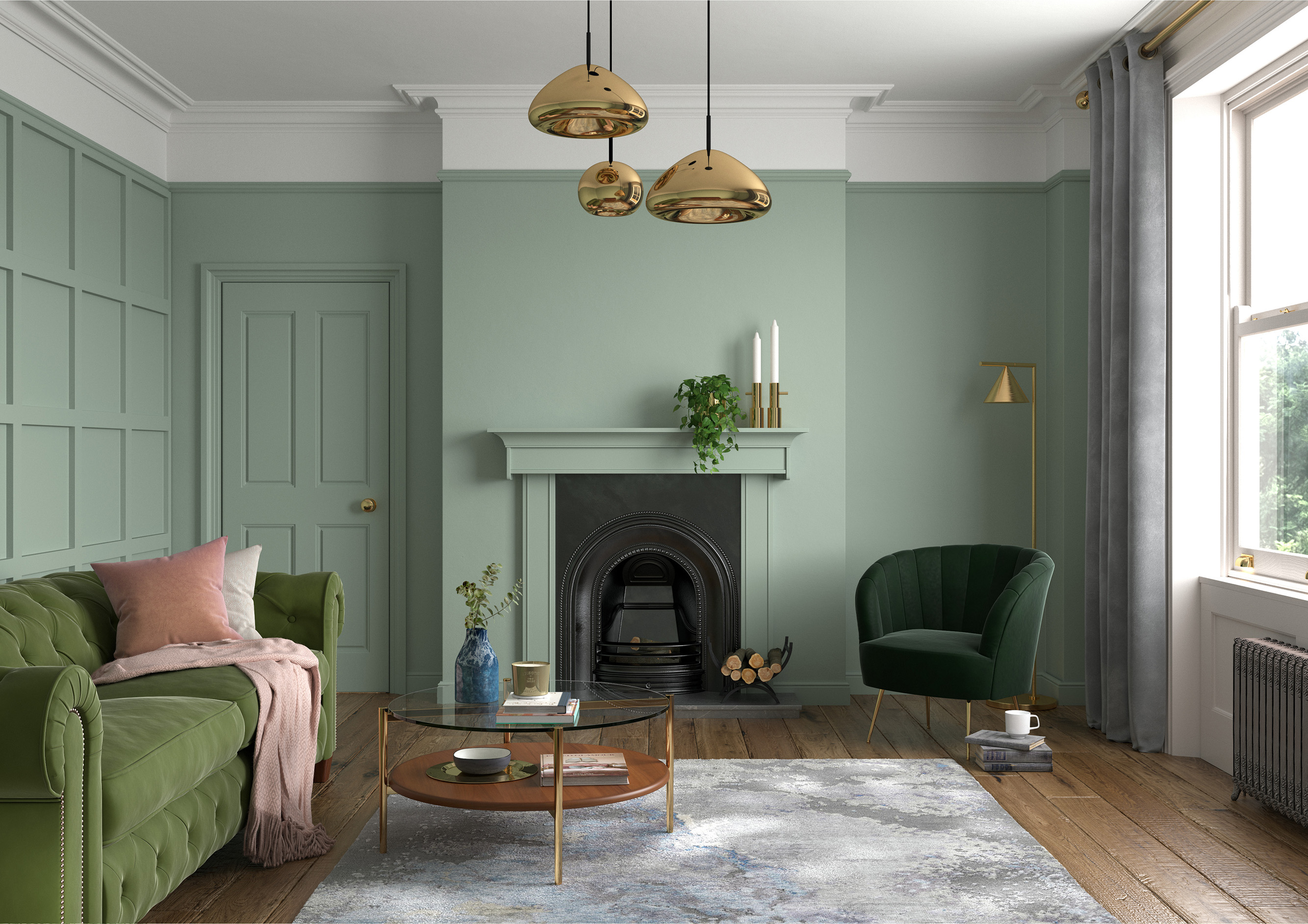 Cotswolds comfy
Bring countryside-inspired comfort to your living room with beautiful woodwork and walls in Sage Green (extending to the picture rail). Use Wishbone White on the remaining top part of the wall, the cornice and the ceiling to make the green below pop. The whole look is wrapped up with soft furnishings in olive and emerald greens for a tonal aesthetic, while stand-out accents in dusty pink and rose gold add a designer flourish.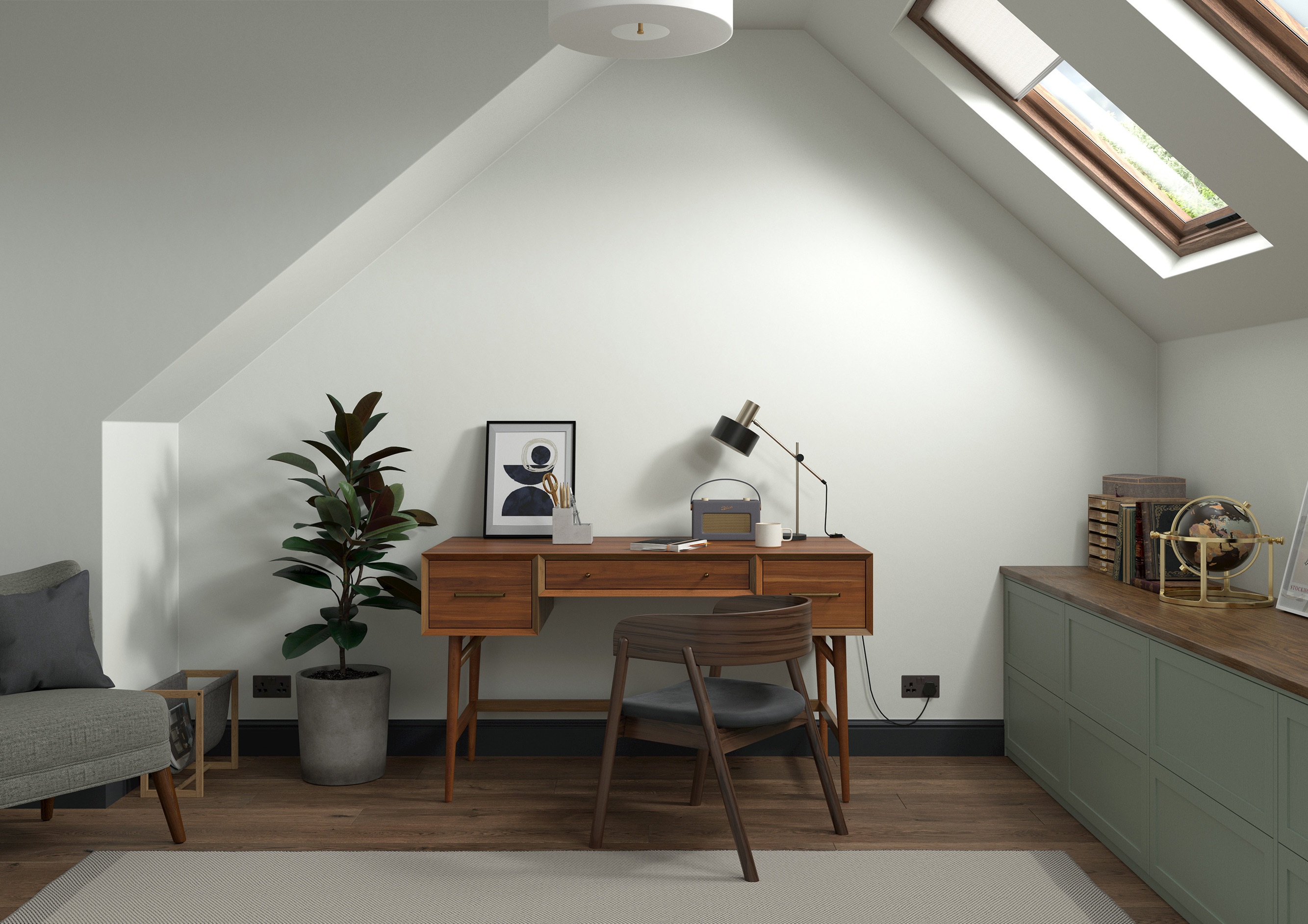 All in the details
Sometimes, all that's needed is an accent in Sage Green to make an impact in a space, and such is the case with this cabinet. Given a lick of the gorgeous blue-green, the built-in unit has gone from drab to fab, and creates a strong focal point in a chic home office. Elsewhere, green-toned Fennel White complements on the wall and ceiling, while a stand-out skirting in dramatic Ravens Flight adds punch.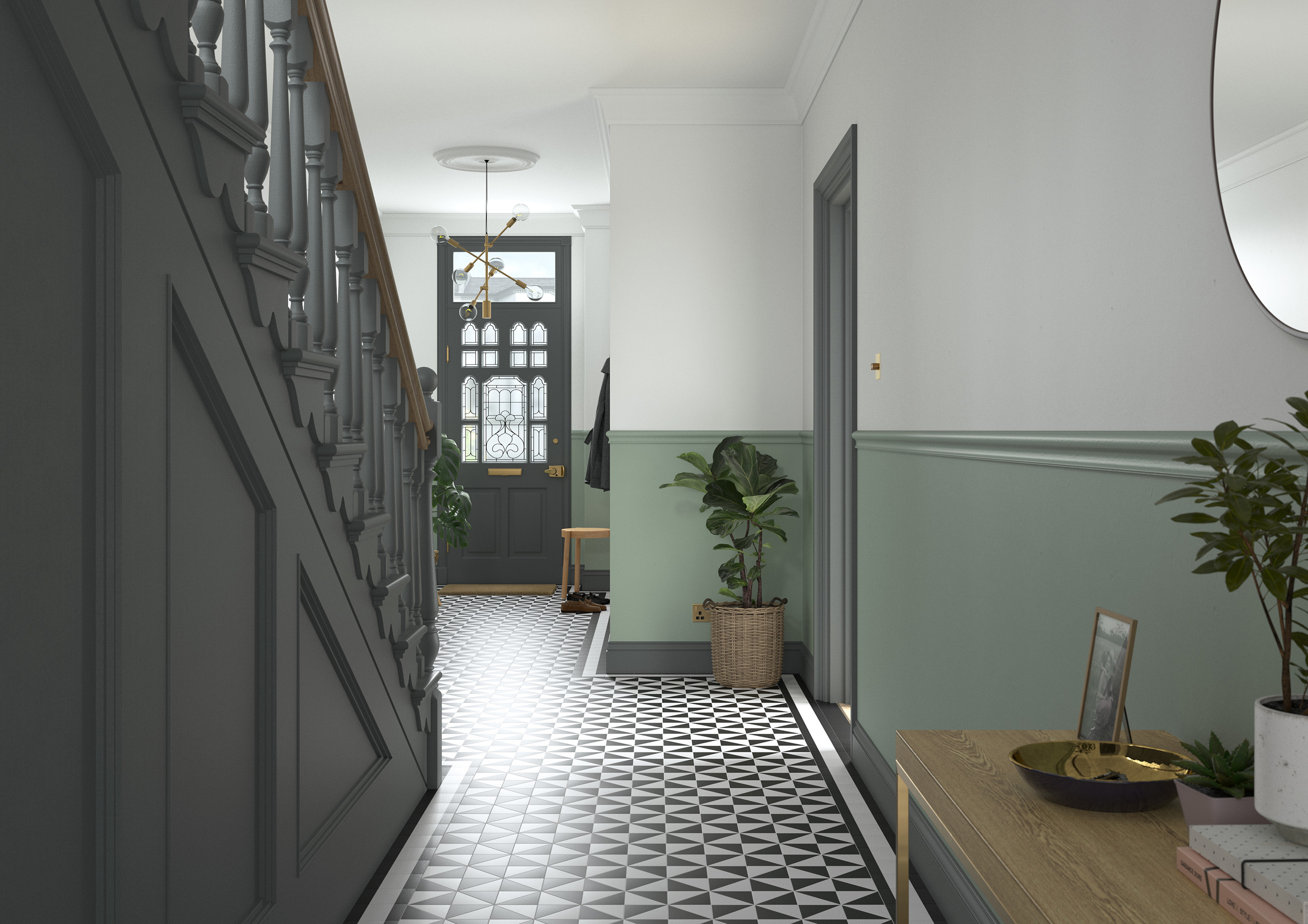 Natural selection
Welcome all the lushness and greenery of the country into your home with a dash of Sage Green in the hallway. Here, the mid-tone has been used on the lower-half of the wall, with China White above the dado rail. The effect is a gentle contrast that elongates the space. Finally, a bold staircase with matching woodwork in deep Forest Grey grounds the scheme, while natural elements in furniture and décor ties everything together.
Commit to colour
Not only does Sage Green look beautiful, but it feels gorgeous under your fingertips, with a velvety matt finish for walls and an eggshell with a soft sheen for woodwork. A cottage-garden favourite, the blue-green hue complements all tones of wood, and works just as well with white as it does with black in classic or modern homes. Try it today by ordering a tester or commit to colour by choosing a can.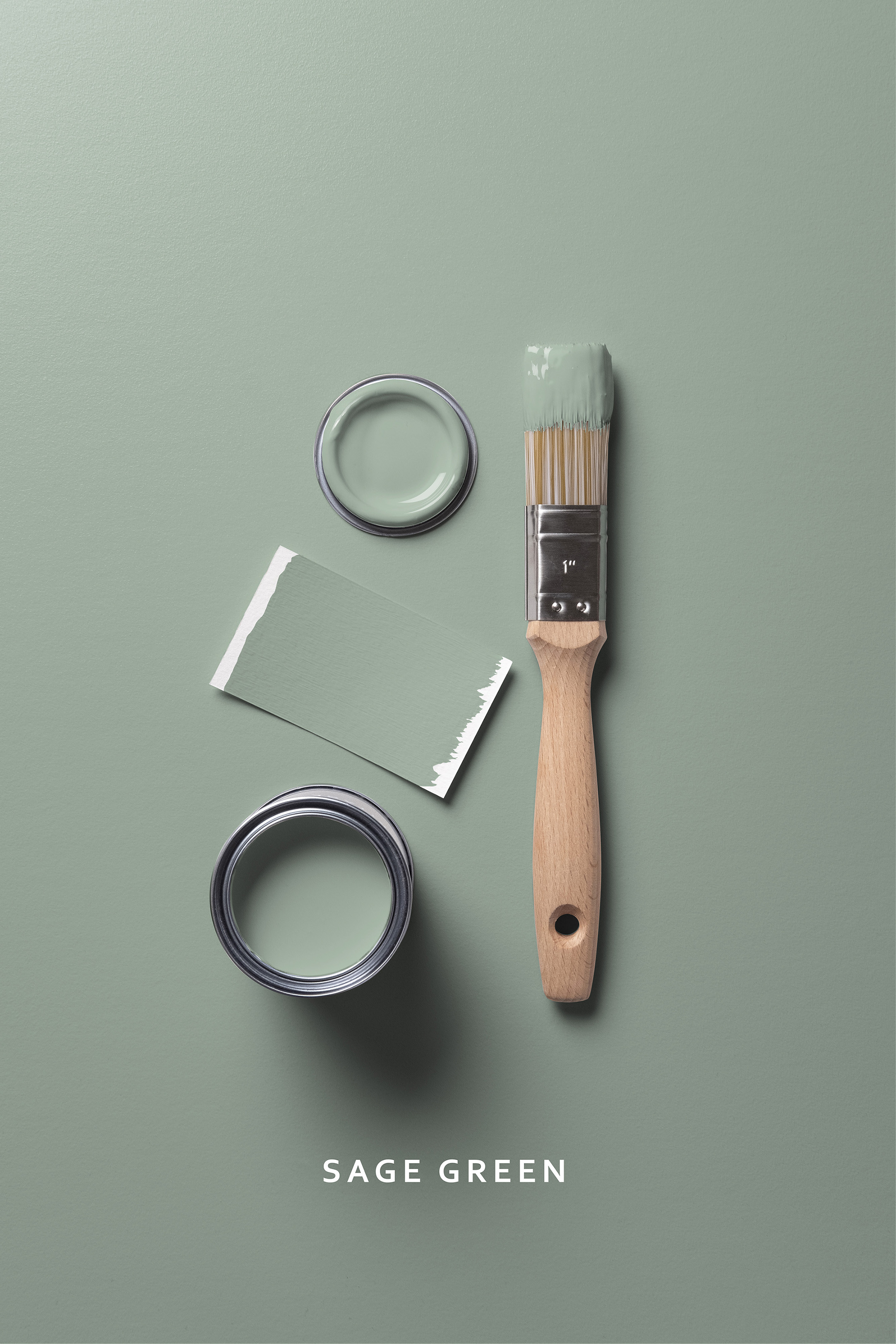 Share your Heritage colour story with us on social using #MyHeritageHome and tagging @DuluxHeritage – you could feature on our Instagram and Facebook pages.