Inspiration Article
My Heritage Journey: How to achieve paint application perfection
Inspired by history and curated by our experts, Dulux Heritage's 112 luxury shades are divided into light, mid and deep tones to capture the look you want for your home: pale and airy, dusky and muted or dark and intriguing. We've developed complementary colours for every shade, too – a family of hues designed to live together in harmony, and make it easy for you to build your perfect colour scheme.
Whether you've already found a stunning Heritage shade for your space, or you're still choosing, selecting a luxurious hue is only half the fun. When the time comes to start painting, stop! And read this first to help you get your application as close to perfect as possible.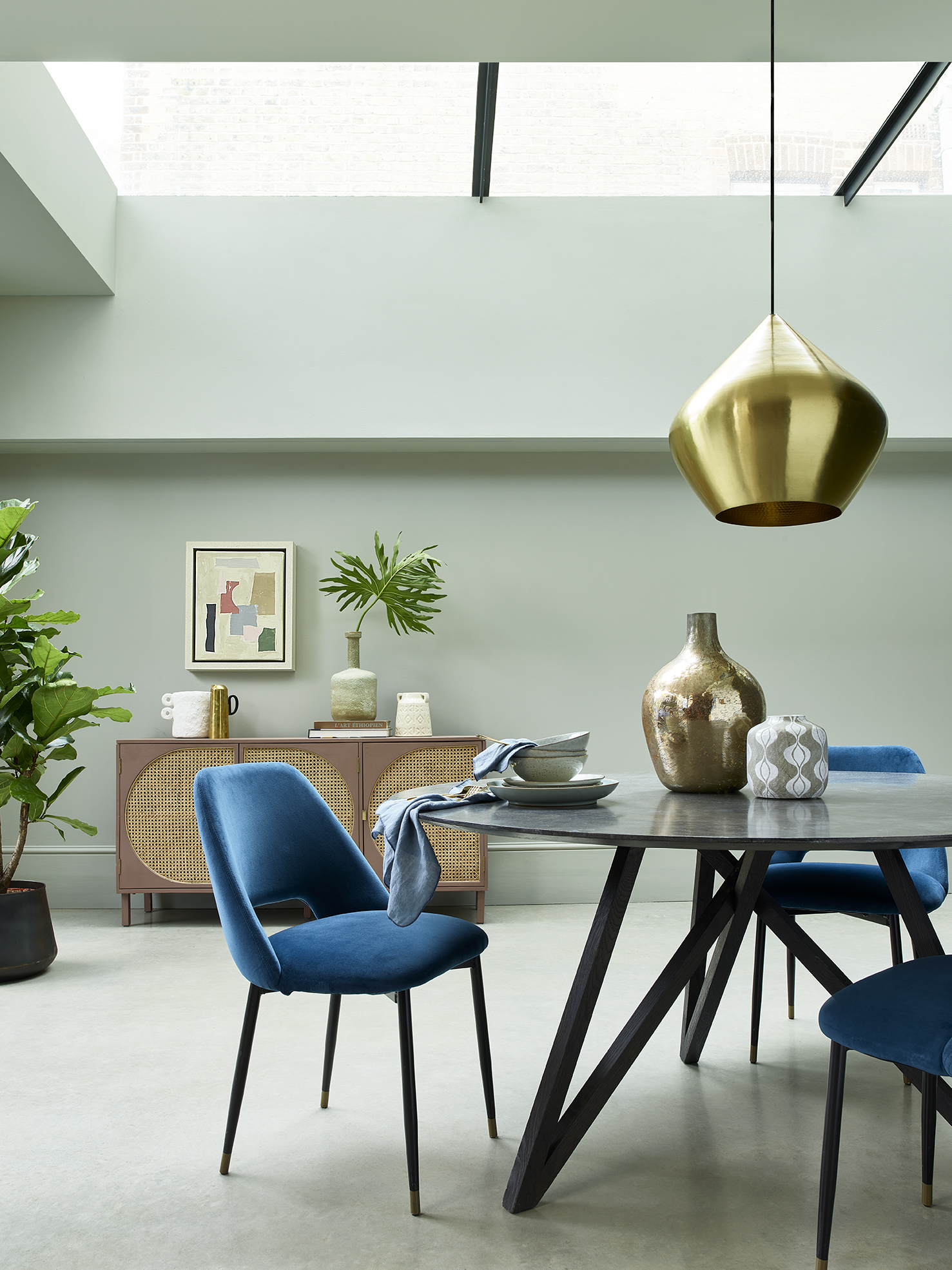 Gather your tools
You'll never regret investing in the right kit or prepping your room for your painting project. It will make your experience so much easier and enjoyable, and the final result, much more pleasing. Our painting essentials include:
Dust sheets to protect your floors and furniture from spills and splatters.
Painter's tape to help you achieve crisp clean lines.
Rollers and trays of varying sizes to help you manoeuvre around tight spaces, reach behind radiators and roll over your cutting-in lines.
Good quality, synthetic brushes. A four-inch for bigger surfaces and a two-inch for edges, skirting boards and for cutting in.
A stirring stick to mix your paint thoroughly, ensuring consistent colour and texture across your surfaces.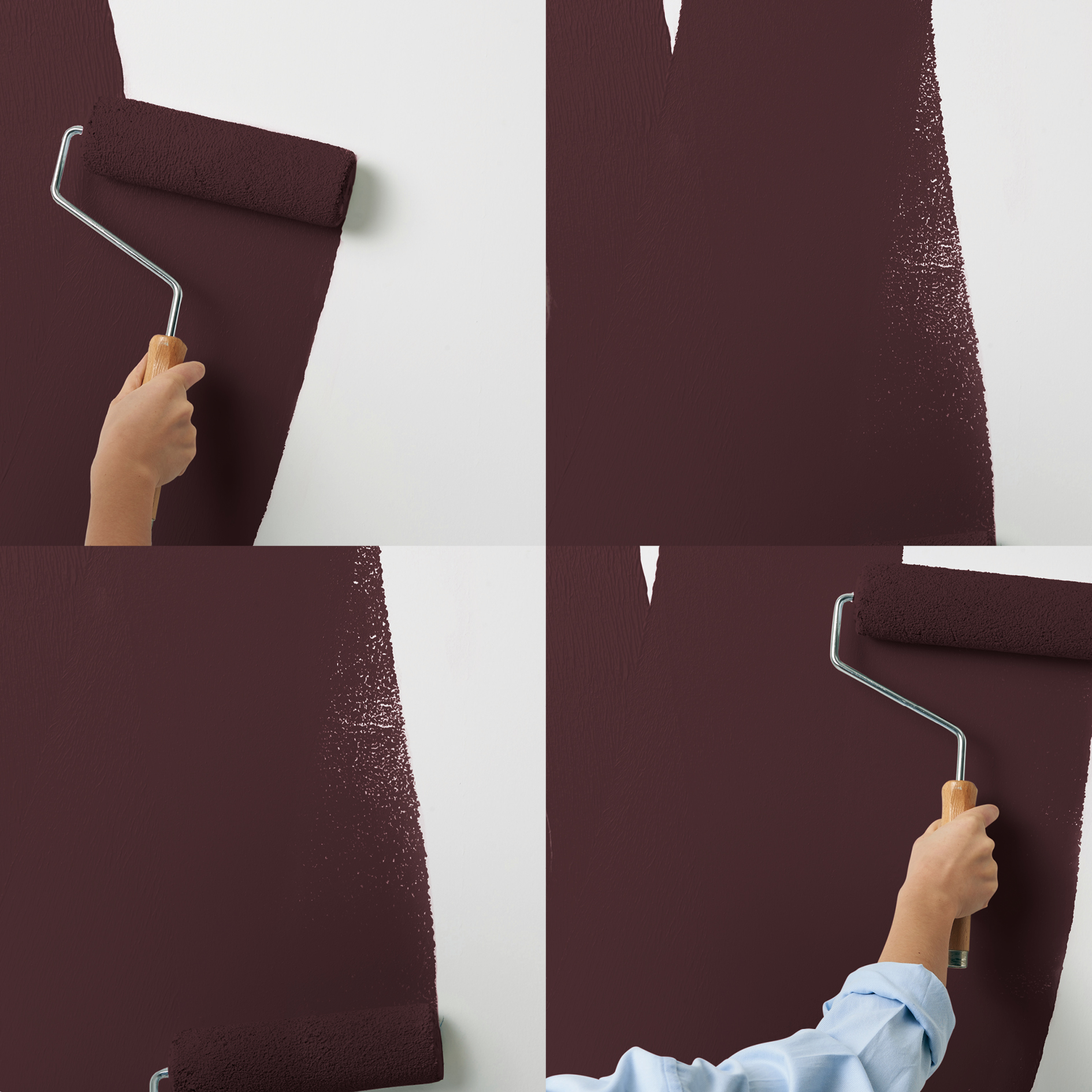 How to paint with Dulux Heritage Velvet Matt
Your final essential is, of course, your chosen Dulux Heritage paint. With a creamy texture that glides over surfaces, it's easy to apply Heritage emulsion paint and achieve the deliciously rich matt walls you're after. Here's our step-by-step to perfectly painted walls:
Finely-ground particles give our Velvet Matt its soft-to-touch finish, so it's best to stir the tin thoroughly before you start painting.
Use a good-quality synthetic brush to "cut in" around the edges of the walls in your room. An angled brush can help create quality sharp lines.
Work the roller into the paint in your tray until it's fully loaded.
Rolling in sections, spread the paint in overlapping, narrow "W" shapes for a smooth, even finish.
Go easy – exerting too much pressure on your roller will create a stripey, uneven effect.
Don't overspread the paint. Each fully loaded roller will give you around one metre squared of coverage.
Use a four-inch roller to blend in the edges of your cutting-in lines while they're still wet.
Don't rush it! You'll need to wait between two and four hours before applying a second coat.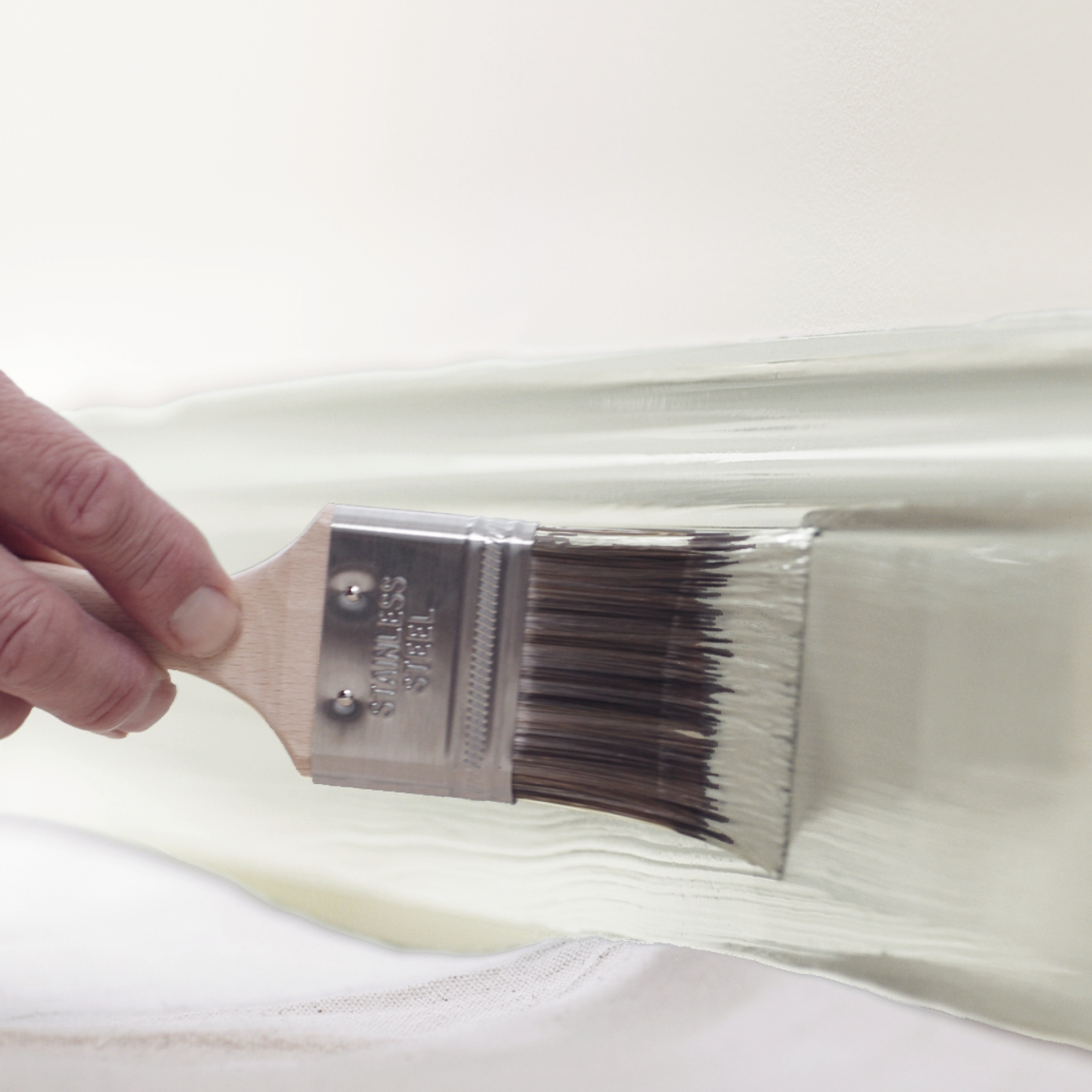 How to paint with Dulux Heritage Eggshell
If it's woodwork or metal you're freshening up, you can bring even more colour and texture to your room with Heritage Eggshell's beautiful, durable finish. Here's our step-by-step to application perfection:
Wash down wood or metal surfaces with a sugar soap solution before applying two coats of knotting solution to any knots. Lightly sand uneven or painted surfaces and remove or mask off any door or wall furniture such as handles and hinges.
New or bare woodwork requires two coats of Heritage Undercoat. Allow between two and four hours between coats before applying Heritage Eggshell.
Stir your paint thoroughly. Choose a small microfibre roller for larger surfaces and a synthetic paintbrush for moulded and smaller surfaces such as skirting boards.
For a super-smooth finish, our professional decorators lightly dampen a lint-free microfibre cloth and wipe down the surface they're about to paint.
You can also prime your paintbrush by dampening the bristles with cold water and blotting any excess moisture with paper towel. Dip the bristles roughly half-way into the paint, working it into the fibres and tapping to remove any surplus.
Working in sections, spread a generous coat of paint to the surface. While the section is still wet, use your brush to "lay off ": make slow, firm strokes in a single direction to level the paint and smooth out the bristle marks. Avoid dabbing or overworking the paint.
Leave your first coat to dry for six hours and use fine-grade sandpaper to polish out any small imperfections before applying the second coat.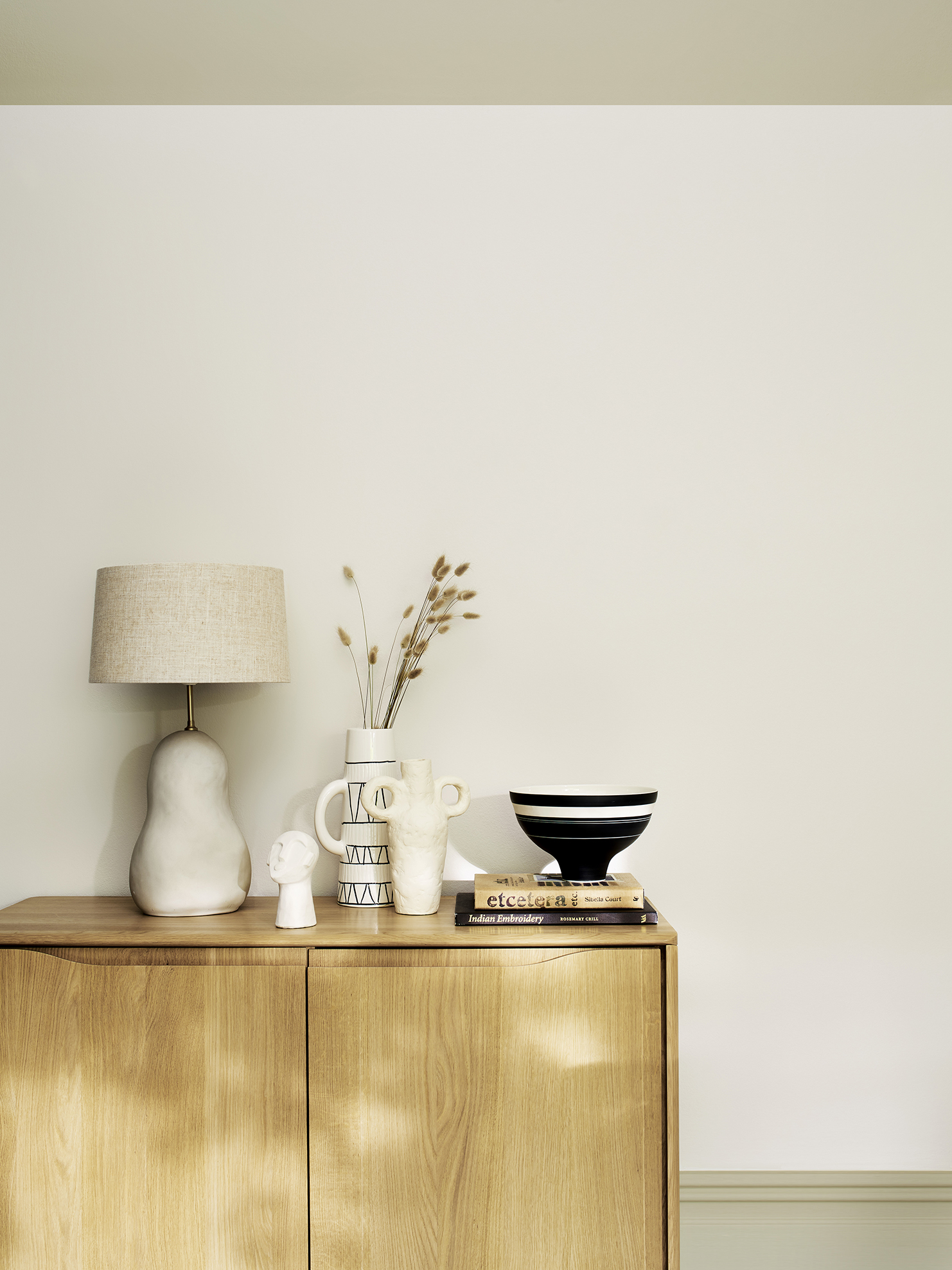 Flax Seed and Rope Ladder
Styling your new room
Now that you've treated your room to a fresh coat of colour, it's time to consider the other elements in your space that will enhance the overall styling of your room.
Follow the light
Your eye will be drawn to the part of the room that gets the most daylight, which means this is the perfect spot to position your favourite furniture or accessories.
Curate a mini display
From artwork to candleholders, cluster together a few statement accessories of varying sizes and shapes.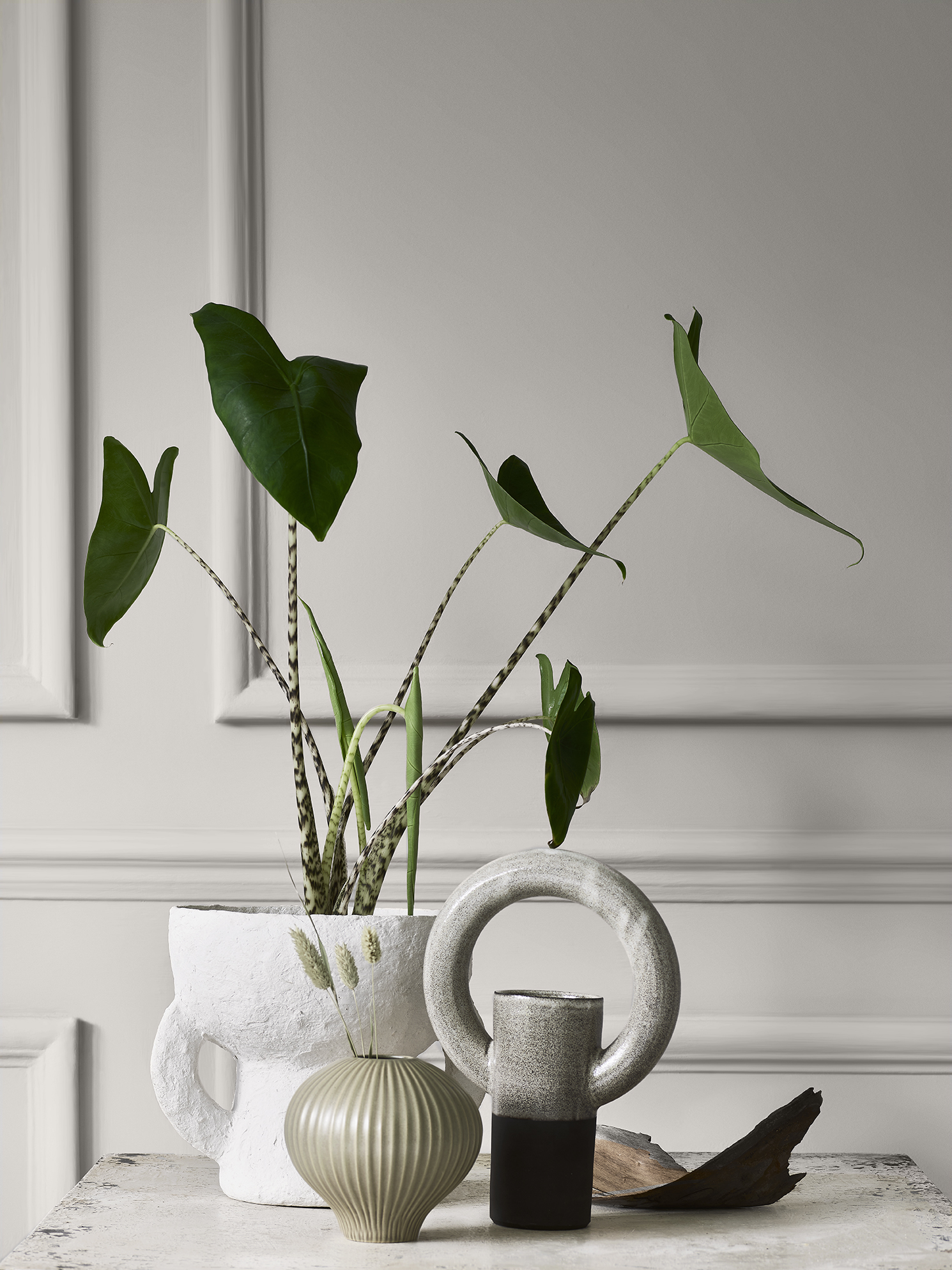 Add layers
A mix of textures will bring any room's décor to life. Think cushions, rugs and curtains to cosy up the space, and mirrors and lamps to help bounce light around the room.
Bring the outside in
Plotted plants, flower arrangements, or even just stems of greenery placed in a vase can bring a sense of serenity to your space.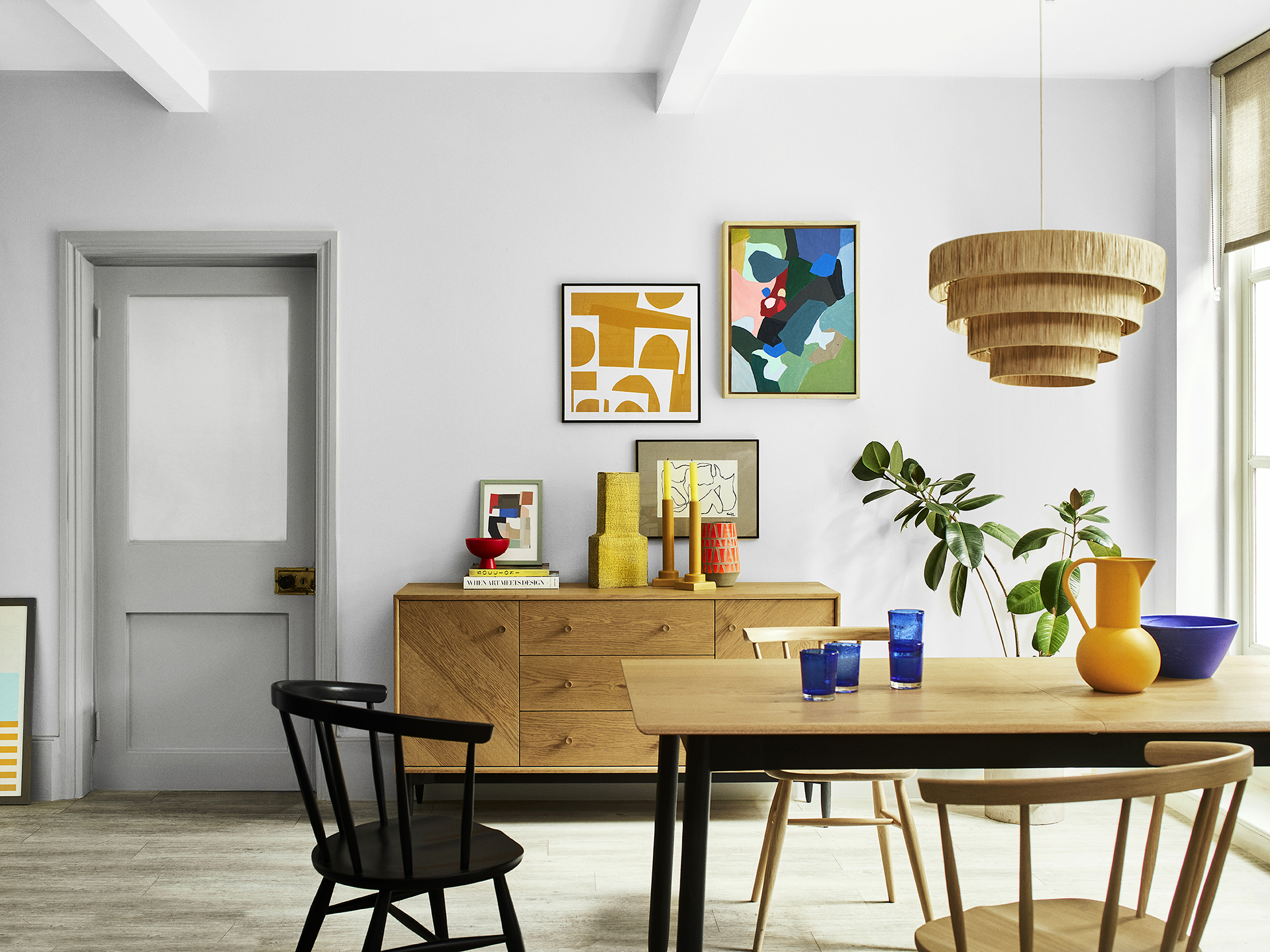 Indian White and Beachcomb Grey
If you have a paint project on the horizon, we hope you've found this article helpful. We'd love to see any Dulux Heritage makeover in your home, so please be sure to follow us on Facebook and Instagram @DuluxHeritage and tag us in your transformations!
Want more styling inspiration?
Considering adding wall panelling into your home? Read our Masterclass on how to tackle the trend of the moment.
Want to try pink but not sure which shade to go for? Let us guide you through that all-important choice.
Daring to go dark but worried how it might impact your space? Then let us put your mind at rest with our guide to styling it dark.