Inspiration Article
Masterclass: How to find a trusted decorator to create your Heritage look
The first step on your Dulux Heritage story is choosing a timeless and luxurious colour, or a combination of shades, from our unique range. Once you've found your perfect colour palette and gathered your ideas together, the next step is to start painting.
If you need help achieving your heritage look, why not consider hiring a trustworthy and skilled painter and decorator? If you're not sure how to find a decorator, that's where Dulux Select Decorators come in.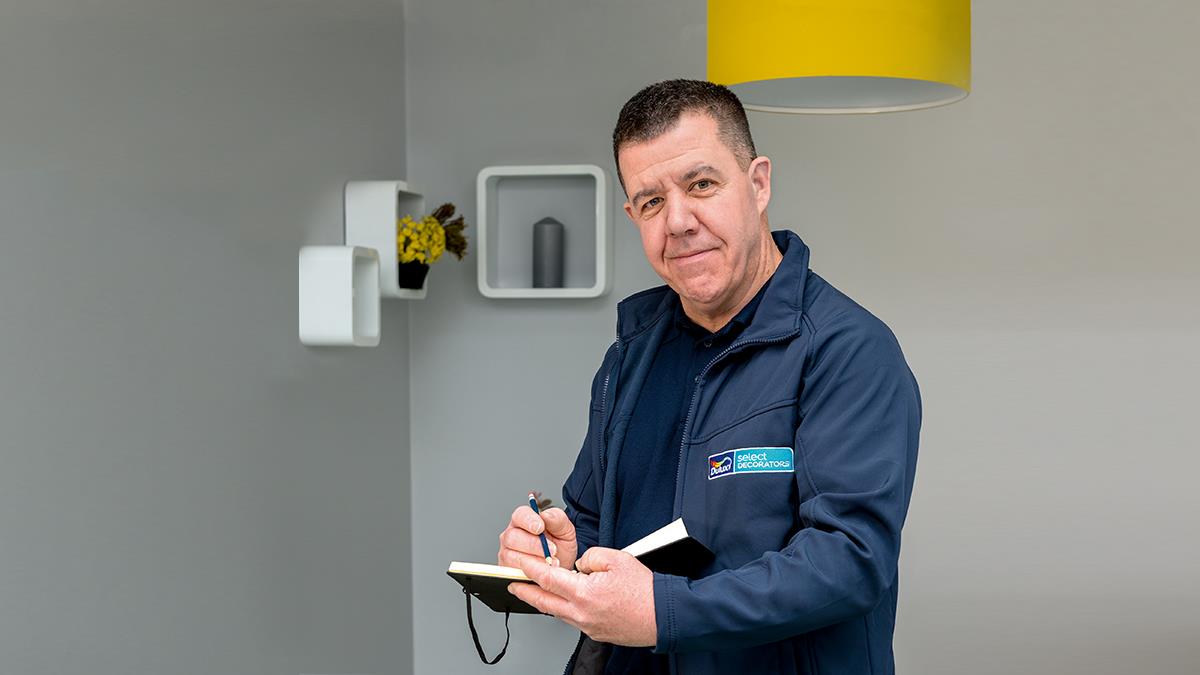 How to find a good decorator with Dulux
Dulux Select Decorators can find you a professional painter and decorator that's close by to get the job done.
Better yet, every Dulux Select Decorator is backed by the Dulux brand and their work comes with a 24-month workmanship guarantee for your peace of mind.
Every painter and decorator has been thoroughly assessed and approved, so you receive the highest standard of workmanship. The assessments are carried out by experienced industry experts, all of whom have an understanding of decorating practices and a history of providing great customer service.
What's more, in order to qualify, a painter and decorator must have at least three years' experience and successfully run their own business for at least one year.
You can also feel reassured that a Dulux Select Decorator will treat your home as if it was their own, as the majority of their work is domestic based.
Don't just take our word for it…
Take a look at some of the work that Dulux Select Decorators have achieved with Dulux Heritage paints and hear what they had to say about the new range.
Dulux Select Decorator, Martyn Loyley
Martyn Loyley Painter & Decorator | Dulux Select Decorators
"The customer chose the colours from the Heritage colour card. The colour for the ceiling and upper walls was Voile White and below the dado was Inca Orange. He (the customer) absolutely loved the end product and also stated he loved the finish the velvet Matt gave the walls."
"Heritage is a product I would definitely recommend – a lovely creamy paint with great covering power. I expected to need 3 coats at least, but Heritage Velvet Matt gave a solid finish in 2 coats."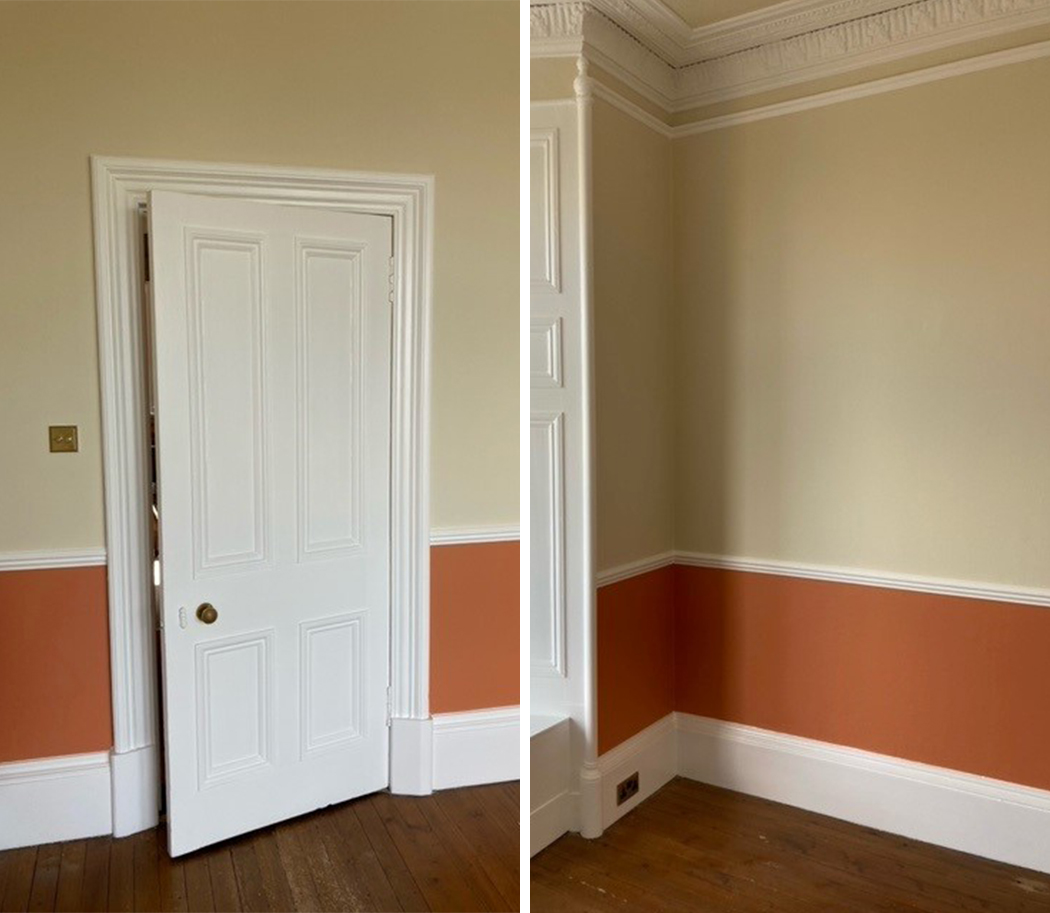 Dulux Select Decorator, Owen Brown
Owen P Brown & Sons | Dulux Select Decorators
"I love the Heritage Palette. It offers great combinations to add that touch of quality to any age of home."
The customer chose Stone Green in both their hallway and living room. They also introduced the complementary Forest Grey, as part of a split wall effect, in the living room.
"The finish you can achieve with the Velvet Matt makes it a dream to use! It has great coverage and leaves a finish that is smooth to touch and wipeable, so as a tradesman it makes it easy to promote to customers as the product you are using offers everything you want from a matt emulsion".
"Job satisfaction is huge being a painter and decorator when you transform rooms and achieve a finish that you and the customer is proud of."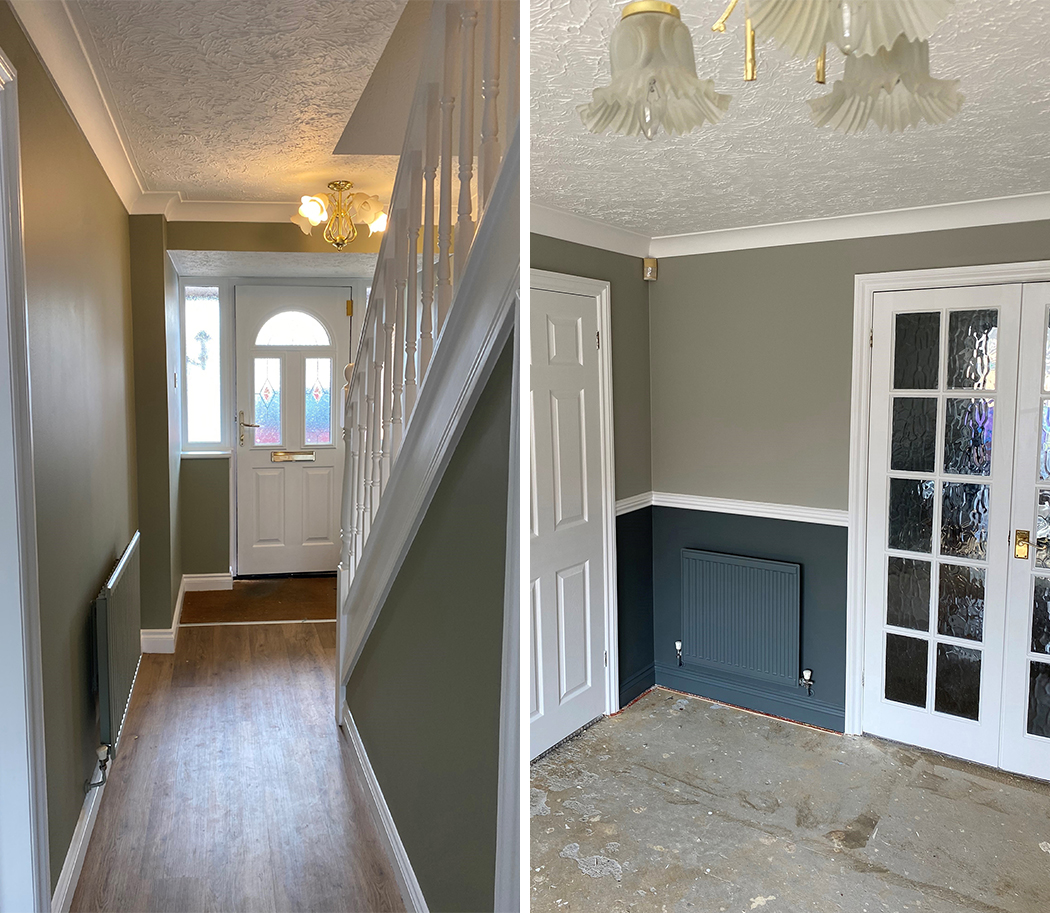 To discover more Heritage colour stories like this, and read customer reviews and ratings, head over to the Dulux Select Decorators website to find the right painter and decorator for your home.