Inspiration Article
Tasting Notes: Waxed Khaki
Got your go-to green? Think again. Waxed Khaki is one of the most versatile colours in the Heritage Collection with a muted grey-green hue that makes it the perfect choice for any room in the house. Cool and calming, it was first favoured in the Victorian period for creating restful rooms, when bold colours gave way to more subdued shades that comforted and consoled. Inspired by the lush, botanical greens of nature, its timeless quality means it's as contemporary now as it was back then. A classic, reborn.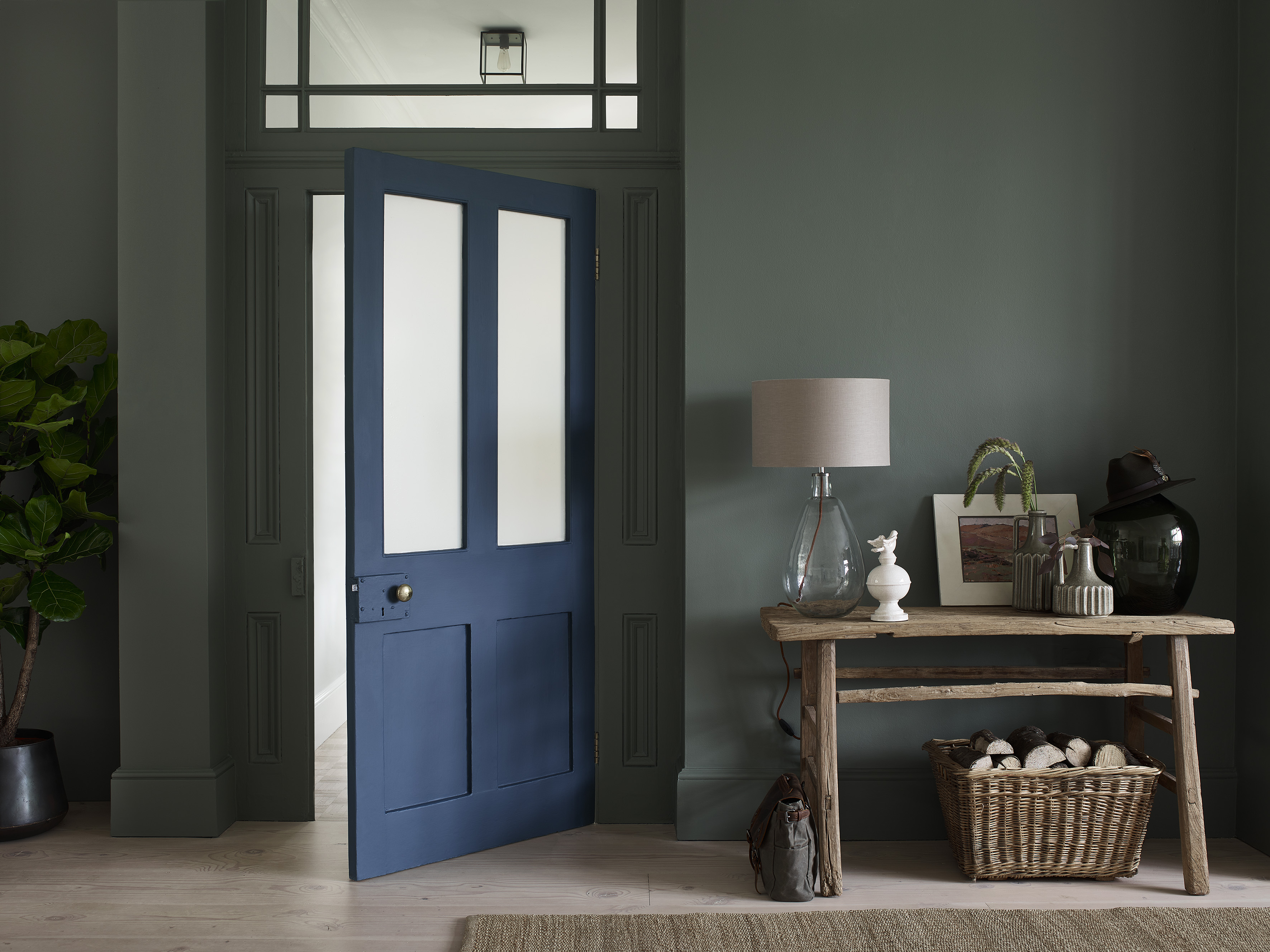 An air of calm
Entrances don't come much cooler and calmer than this hallway, a picture of understated elegance with Waxed Khaki on the walls offset against Midnight Teal on the door. A tonal match, the two colours complement each other perfectly, while rustic, rough-hewn wooden furniture completes the look. Finish with modern accessories and a statement glass lamp for country-meets-contemporary.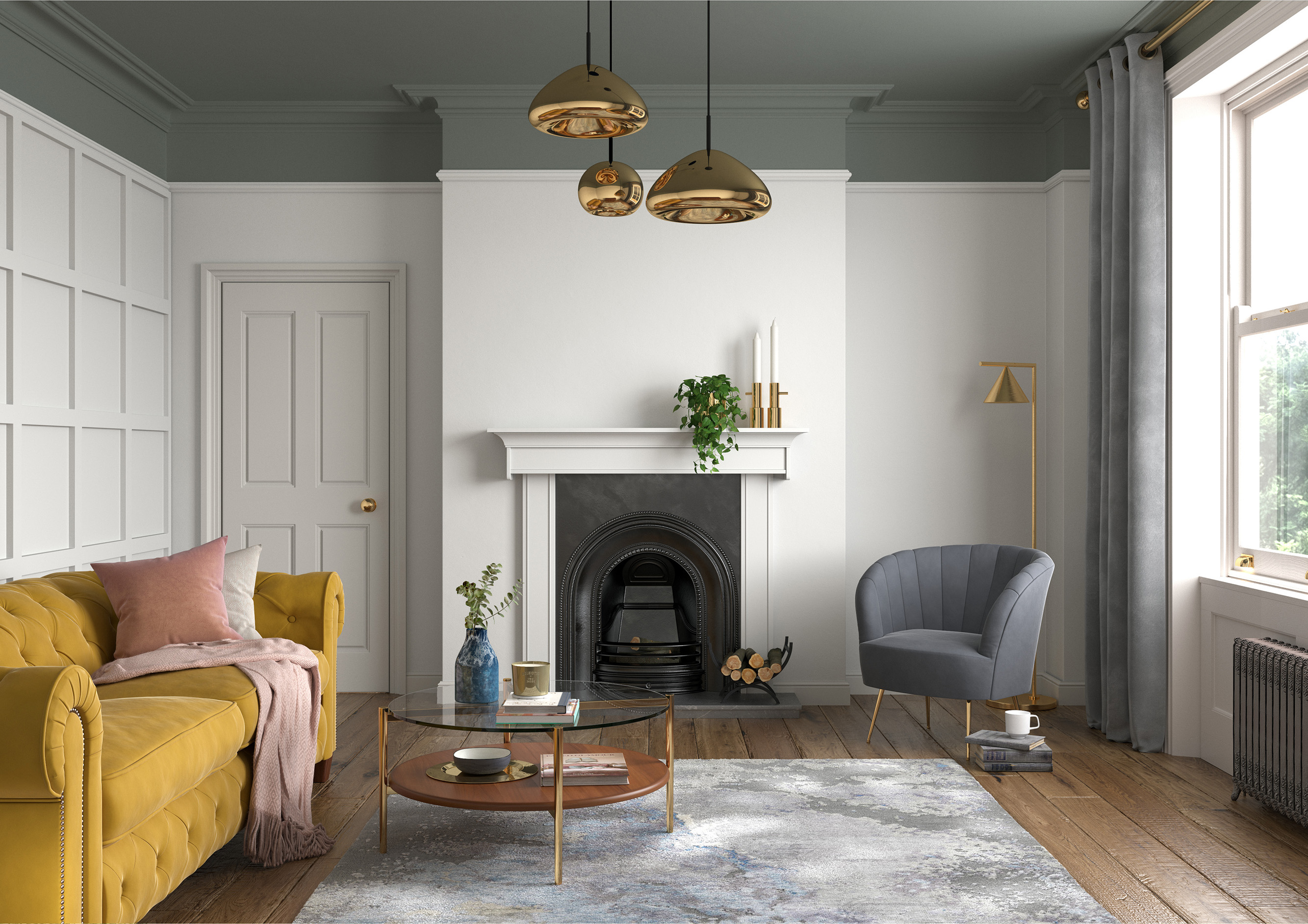 Above it all
White is firmly back in fashion, but so are painted ceilings, an emerging trend on social media. So, what do you get when you combine both? Something as impeccable as this inspired living room with walls in crisp Wishbone White contrasting with a statement ceiling in cool Waxed Khaki. The woodwork, including the skirting and door, have been finished in Chiltern White™, meaning the focus remains where it should: above.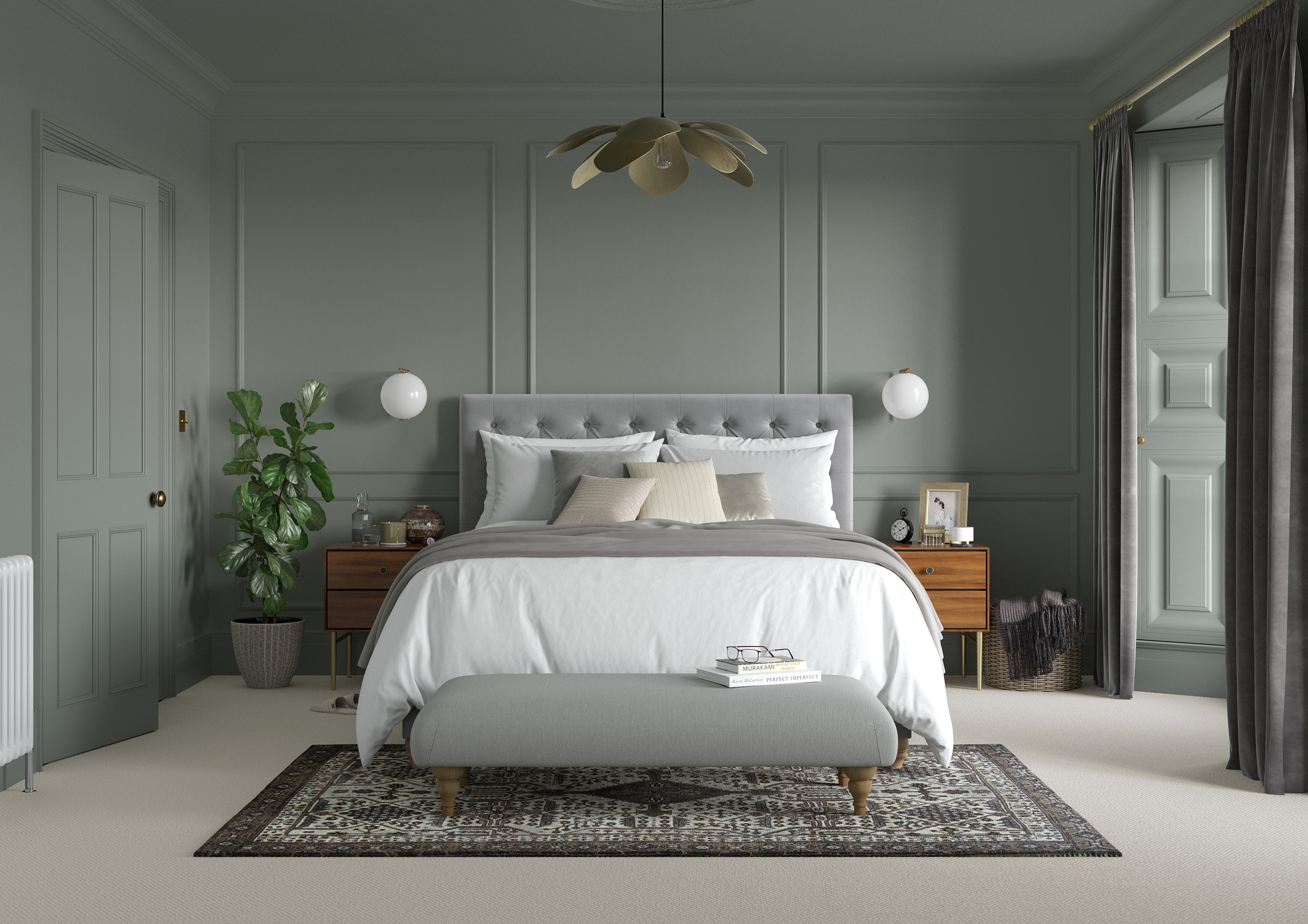 Sleep on it
Colour-saturation is key right now and this bedroom has nailed the technique with Waxed Khaki everything. From the walls to the woodwork and the ceiling, the grey-green shade has been painted on all surfaces to spectacular effect. Soft and soothing, even the most restless sleeper will hit snooze here, with the comforting hue complemented by soft furnishings in tonal greys and co-ordinating whites.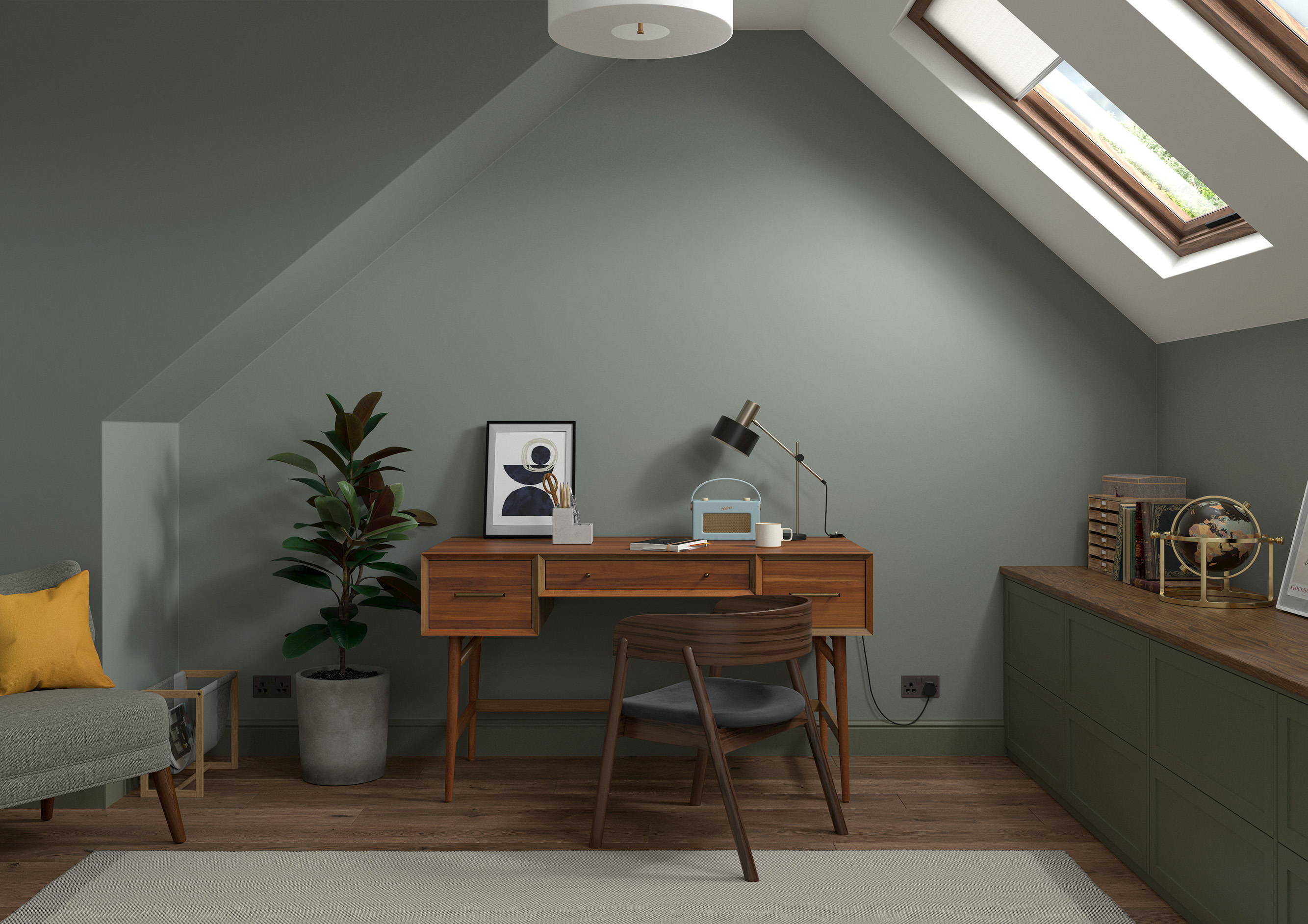 Work-from-home zone
A serene green like Waxed Khaki is spot-on for creating a stress-free space for a study away from the hustle and bustle of the rest of the house. With its therapeutic tones, it's sure to diffuse tensions after one conference call too many, and is complemented beautifully by a coordinated ceiling in China White and tonal accents in DH Slate.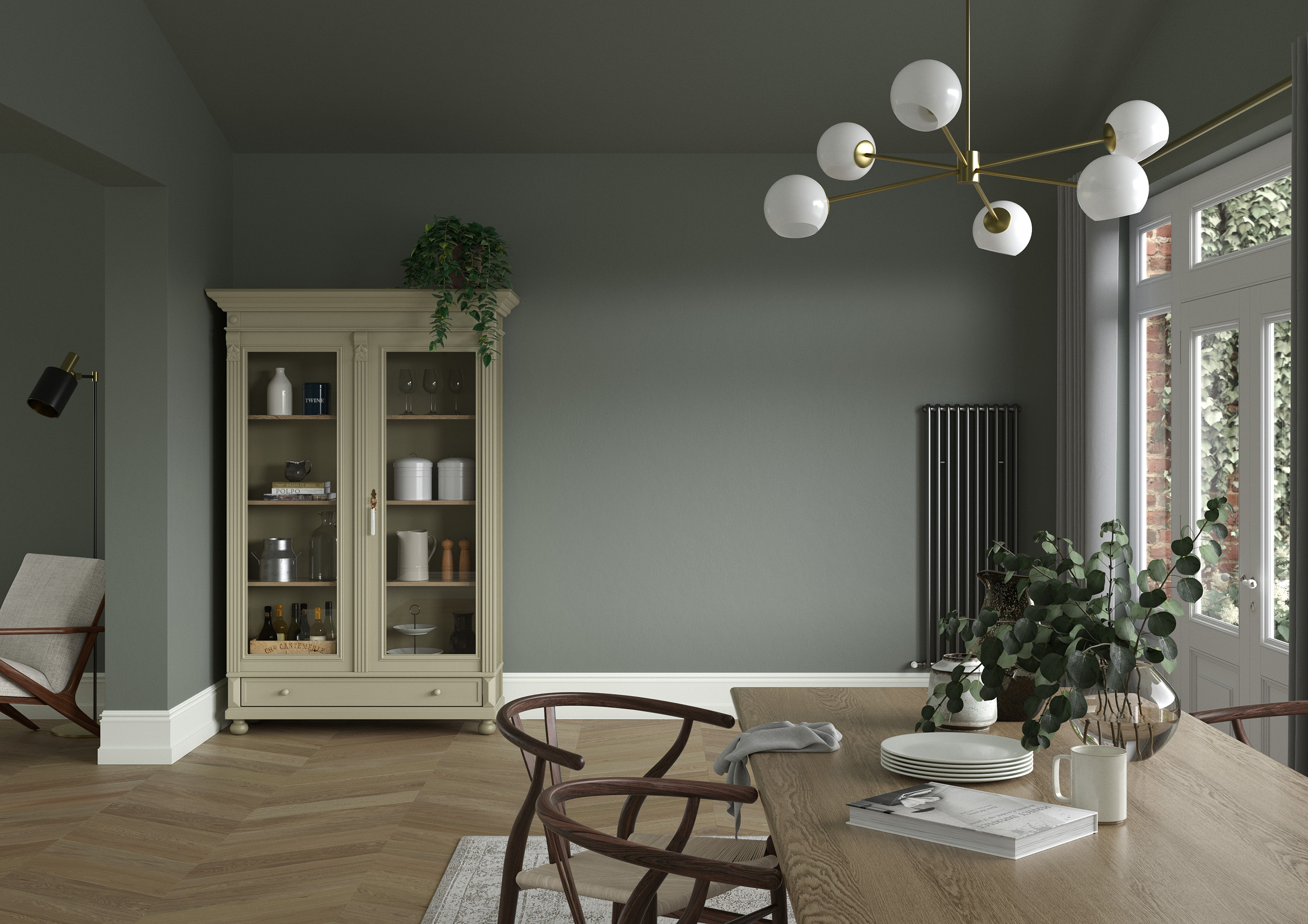 The great outdoors
Celebrating the country's timeless landscapes, the botanical nature of Waxed Khaki is an excellent choice for bringing the outside in, particularly in this dining room with views out into the garden. The colour is matched by the natural foliage outside and enhanced further by indoor pot plants. Lean into green even more by upcycling a piece of furniture in a shade such as Olive Tree for a relaxed, mellow look.
Commit to colour
Not only does Waxed Khaki look beautiful, but it feels gorgeous under your fingertips, with a velvety matt finish for walls and an eggshell with a soft sheen for woodwork. Evoking the essence of a bygone era, while still being fashionable today, the colour is a timeless choice for contemporary spaces. Try it today by ordering a tester or commit to colour by choosing a can.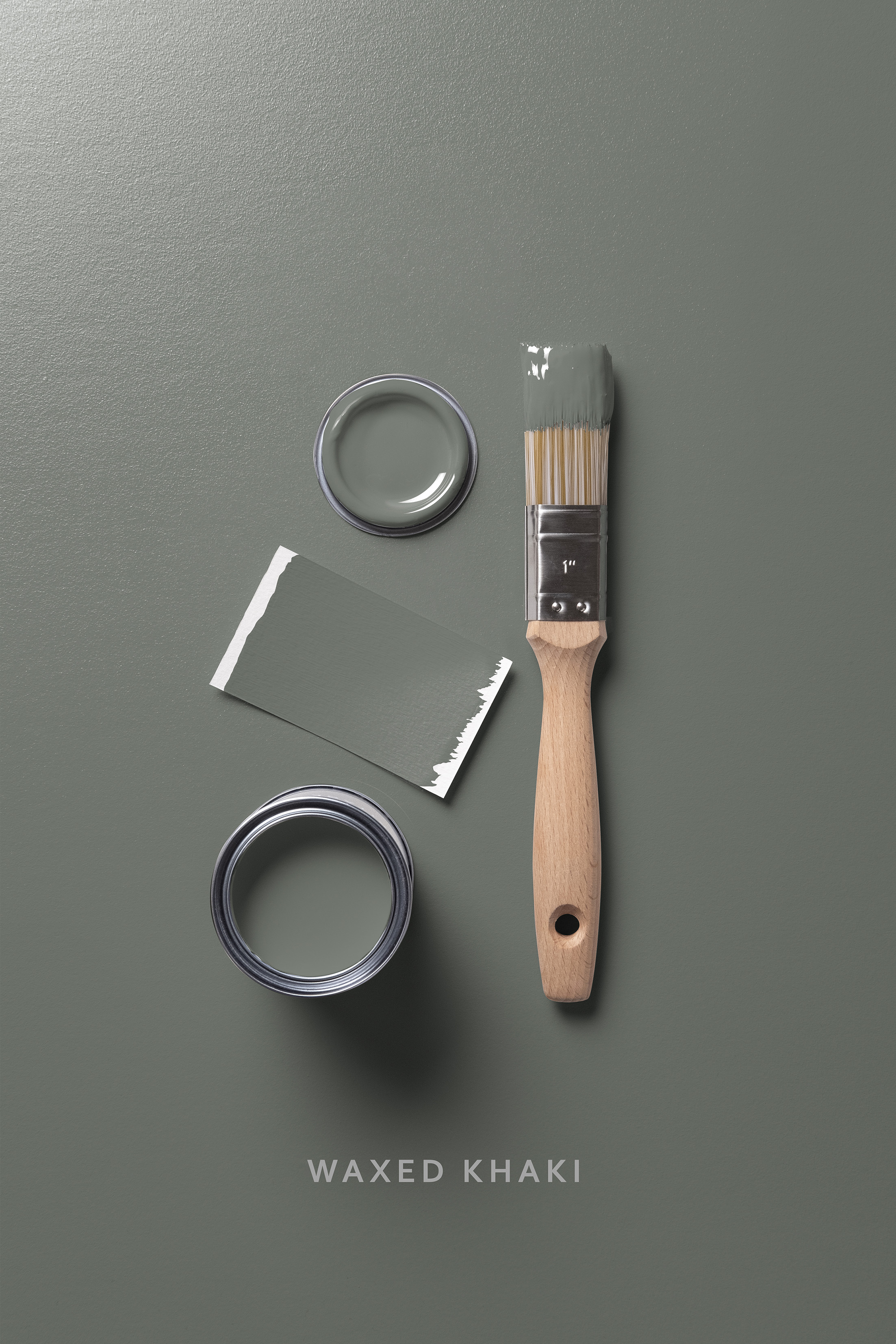 Share your Heritage colour story with us on social using #MyHeritageHome and tagging @DuluxHeritage – you could feature on our Instagram and Facebook pages.