Inspiration Article
Masterclass: Be connected to nature with the biophilic trend
Not everyone has the luxury of leaning into a house full of natural light, or creating a connection to a lush garden outside, which is why the biophilic trend has never been bigger. It's all about incorporating elements of the natural world into our interiors at home, from earthy materials to living plants and water features, and is being driven by a desire to enhance our general health and wellbeing. Several years of being cooped up inside because of the pandemic have left us craving a real connection to nature – and the positive outcome is colour that grounds us to the things that really matter. Here, we show you how to select shades rooted to the world around us, sure to bring you comfort and joy.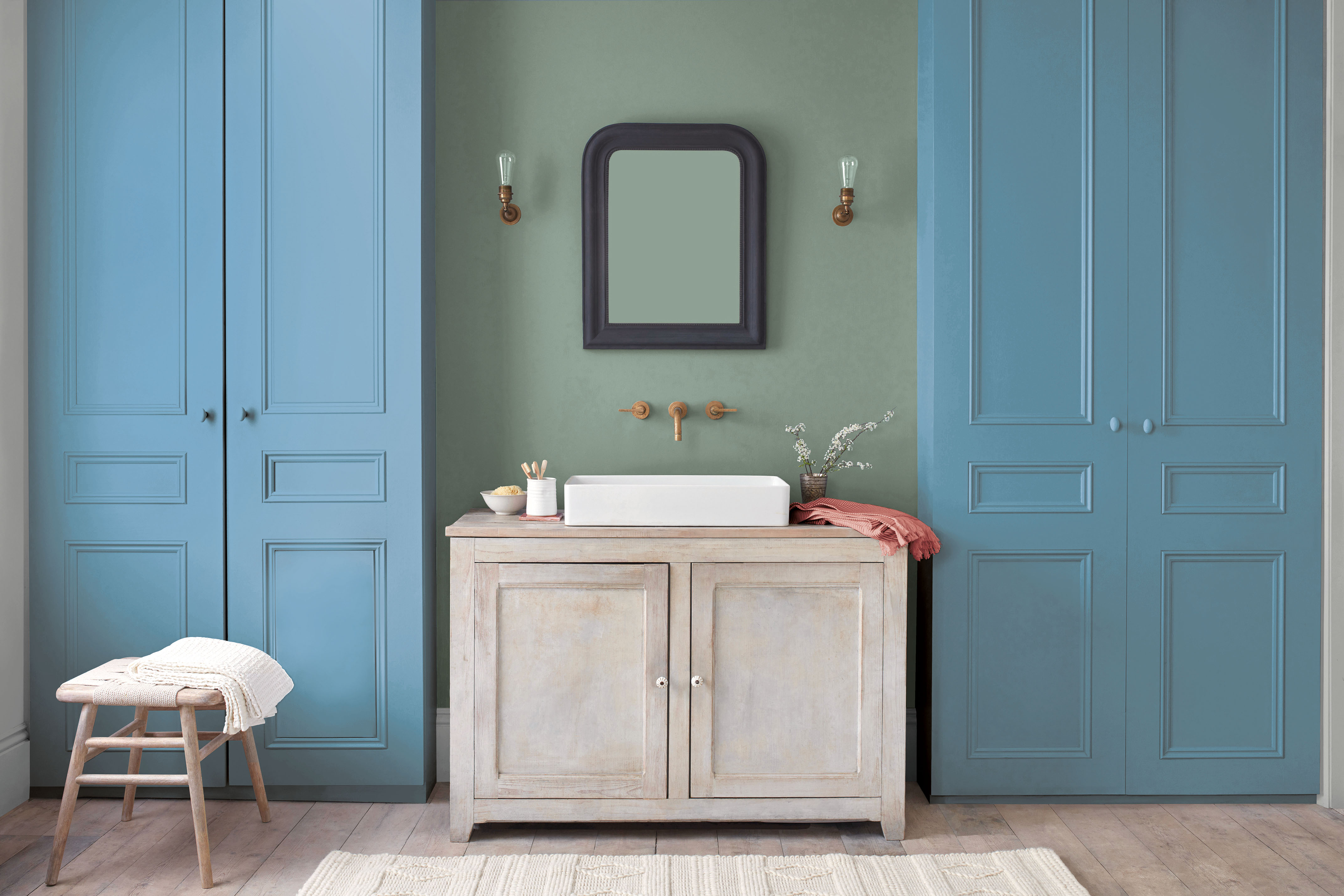 Make a splash
Is there anything more peaceful than staring out at a stormy sea or hearing the sound of a trickling stream? Humankind has been drawn to water since time began, with our richest towns and cities built along the world's rivers and beside its oceans, and we've been harnessing its energy for just as long. What's more, we've been forever bathing in water to cleanse our bodies and minds, and using its therapeutic qualities to sooth and heal. It's hardly surprising, then, that we've turned to blues to boost our moods at home and bring the element into our own environments. Here, we've used sophisticated Boathouse Blue together with blue-based Sage Green for a serene bathroom, the combination working to create a seriously laid-back look. It's not only mid-tones that create a peaceful effect, though, as paler blues like Clear Skies and darker blues such as DH Oxford Blue all have an enveloping and comforting effect.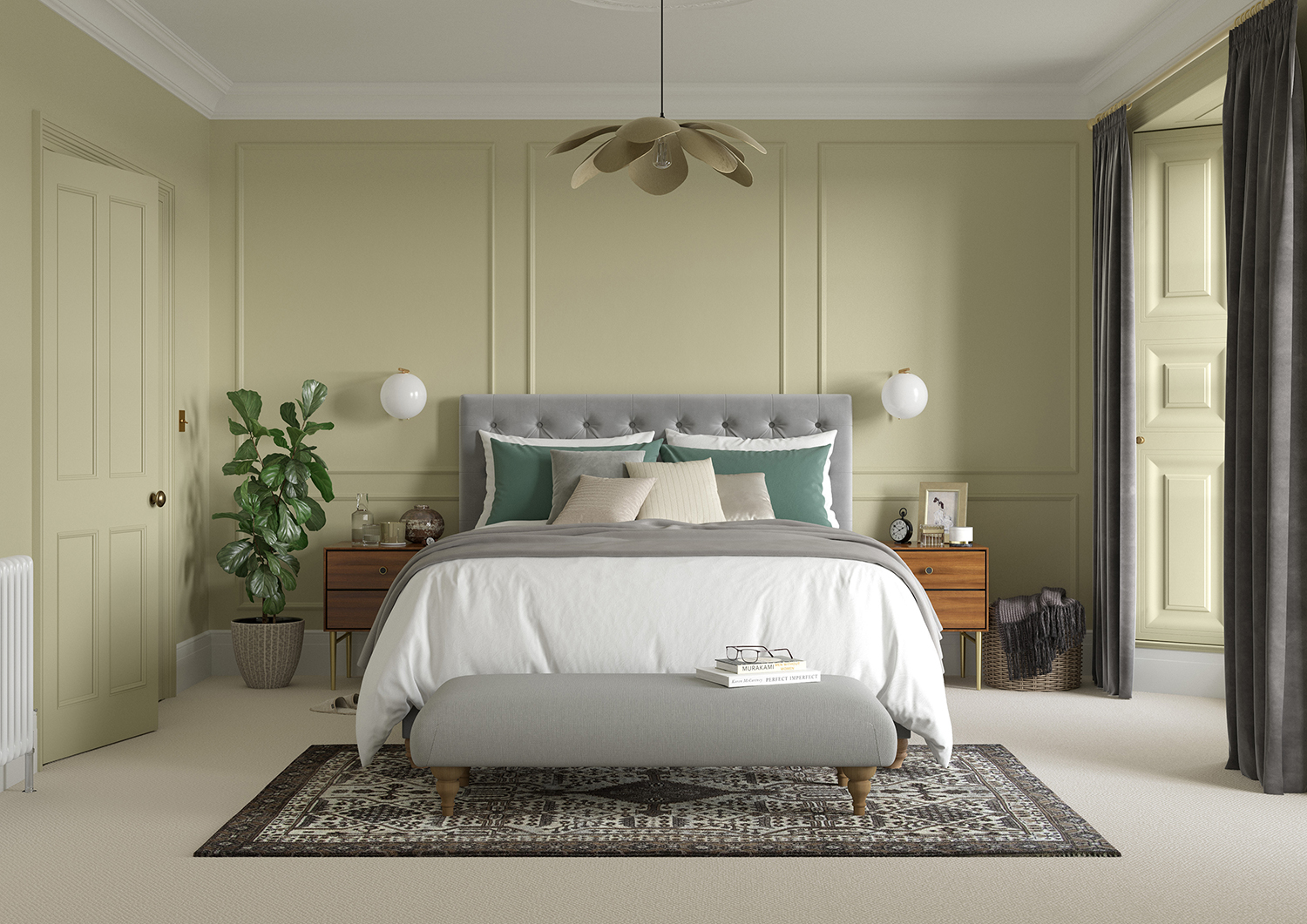 Lean into green
From forests to fairways, rainforests to recreation grounds, we've been replicating the restorative and refreshing qualities of green in our communities since the beginning of civilisation. It symbolises growth and abundance, and evokes feeling of optimism and positivity, so it's natural we want to cloak ourselves with the colour. With it comes to biophilia, no green is out of bounds, from deep, luxurious greens like Mallard Green, to watery, aquamarine greens such as Maritime Teal, and lush, botanical greens in the likes of DH Grass Green. Use them as statement shades or combine them for a layered effect like a woodland canopy. We've used soft, avocado-inspired Veranda Green in a bedroom for a nod to nature in a quiet, unassuming way, reminding us of the first day of spring when new leaves first appear, and everything feels new.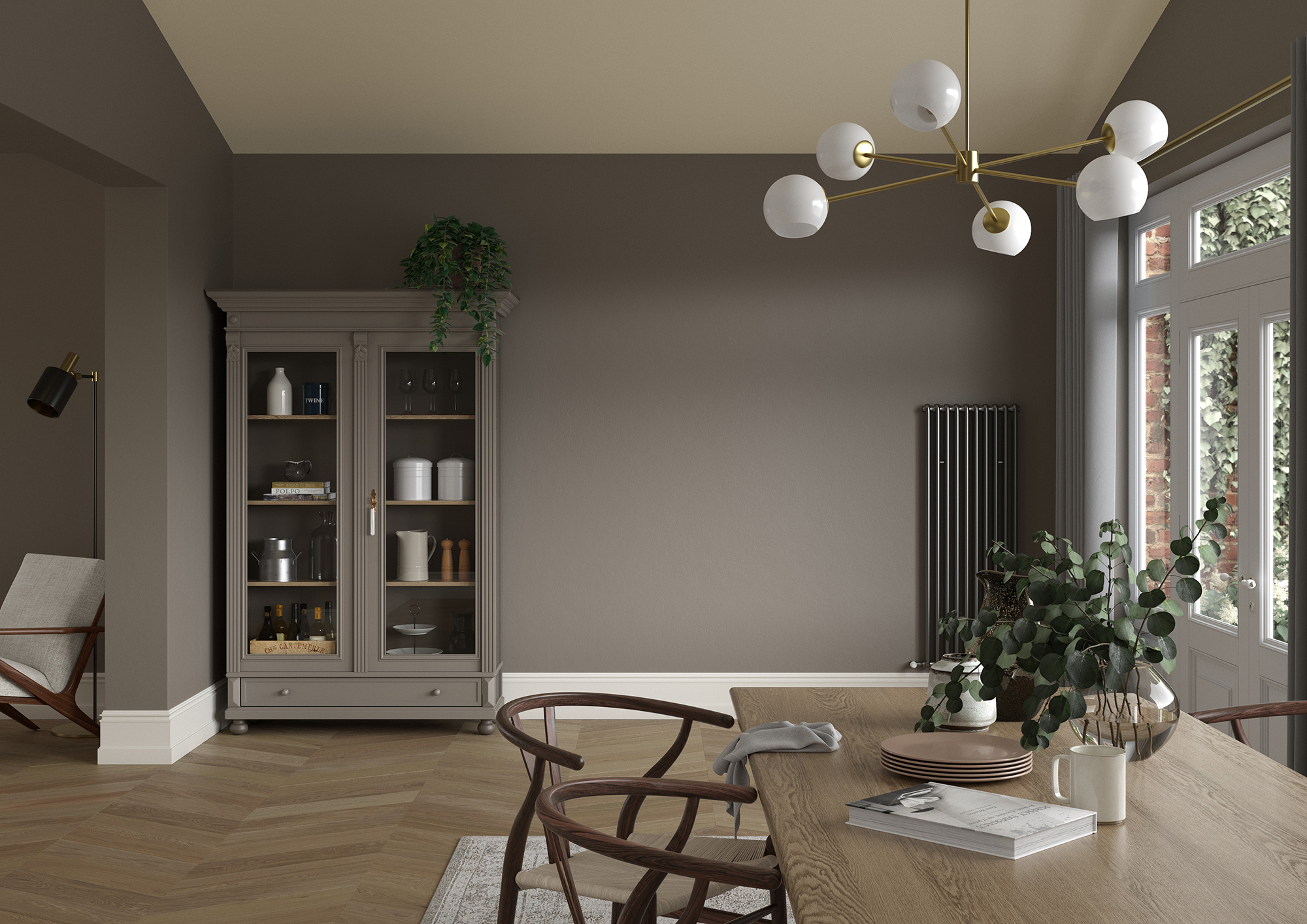 Go to ground
Everything needs the earth to survive and flourish, whether it be plants and trees or animals and humans, so it makes sense that shades inspired by the ground beneath us fills us with security. As a space for enjoying all the spoils of the earth – fresh vegetables, meat and seafood cooked over fire – what better place to harness earthy hues than the kitchen or dining room? A deep brown, Mud Lark reflects the tranquility of a restful woodland walk amongst sturdy trunks that have stood the test of time, and creates a restful look in even the darkest of rooms. For a cohesive space, team with more neutral colours in furniture and flooring, and natural materials in wood and wicker.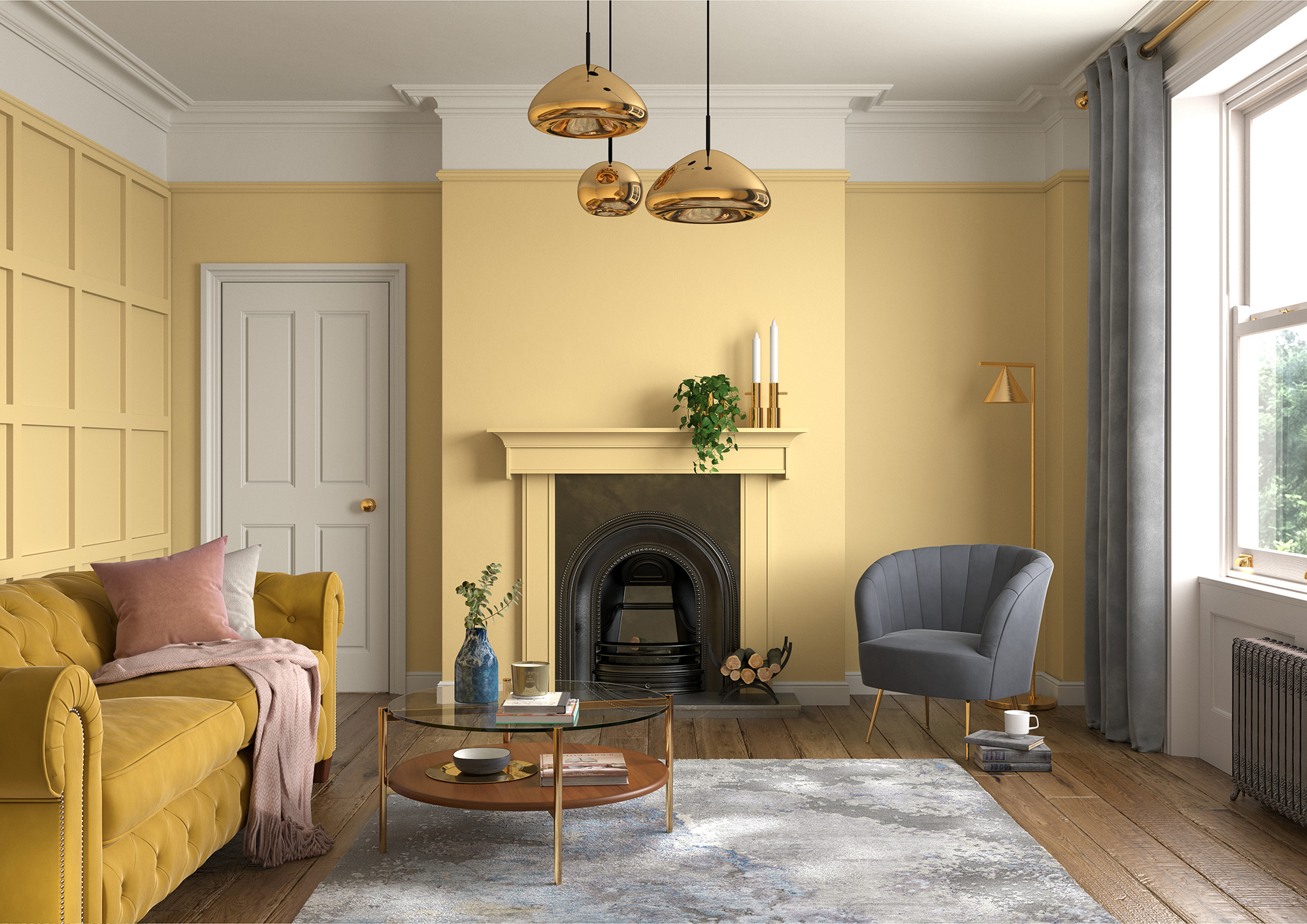 Let there be light
Nothing feels us with joy quite like throwing open the curtains in the morning to be greeted by beams of sunshine streaming into the bedroom. But why wait for Mother Nature to perform? Even in the summer, rainy days often prevail over sunny ones, so recreate all the radiance of the big yellow ball in the sky by picking paints filled with sunny pigments. Bright and breezy Butter Cup is just the thing for a living room, where people spend most of their time, filling it with all the cheer of its namesake flower. You can't help but smile when surrounded by nature's greatest achievement in the clouds above us.
Three more ways to nod to nature
1 Layer a palette inspired by nature with furnishings in natural materials – cane, wicker and rattan are all having a moment and add texture and interest – and look to natural motifs in décor, from florals to animals and insects.
2 There's a reason why dentist surgeries often have fish tanks in their waiting rooms – to help soothe nervous clients – so create the same sense of calm at home with a statement water feature.
3 Never underestimate the power of plants indoors: not only are they good for your health – releasing oxygen and absorbing carbon dioxide – but their lushness brings colour and depth to interiors. Companies like Patch are making it easy with gorgeous greenery delivered directly to your door.
Commit to colour
Not only does Dulux Heritage look beautiful, but it feels gorgeous under your fingertips, with a velvety matt finish for walls and an eggshell with a soft sheen for woodwork. Try it today by ordering a tester or commit to colour by choosing a can.
Share your biophilic-inspired shades on social using #MyHeritageHome and tagging @DuluxHeritage – you could feature on our Instagram and Facebook pages.