Inspiration Article
Masterclass: How to get your guest bedroom styling just right
Redecorating the spare bedroom can often be the last on your list to tackle. But as we prioritise spending quality time with friends and family, and with festive get-togethers on the horizon, it might be time to nudge a guest room makeover to the top of your list.
When it comes to styling a bedroom, making it feel inviting to your guests is a given. But to help inspire your bedroom transformation beyond a warm welcome, we've put together four guest bedroom ideas that can suit any home.
How to make a small bedroom look bigger
If your guest room is on the smaller side, you can easily create the illusion of more space with a split wall technique. To add height to your guest room, choose a darker shade for the bottom half of the wall. The heavier colour grounds the room, while the higher, lighter colour will draw the eye upwards. Here, we've chosen Dulux Heritage's Blue Ribbon and Edelweiss White to brighten and lighten the space. Two-tone wall paint is really easy to do, yet can add a level of drama and depth that can completely transform the room.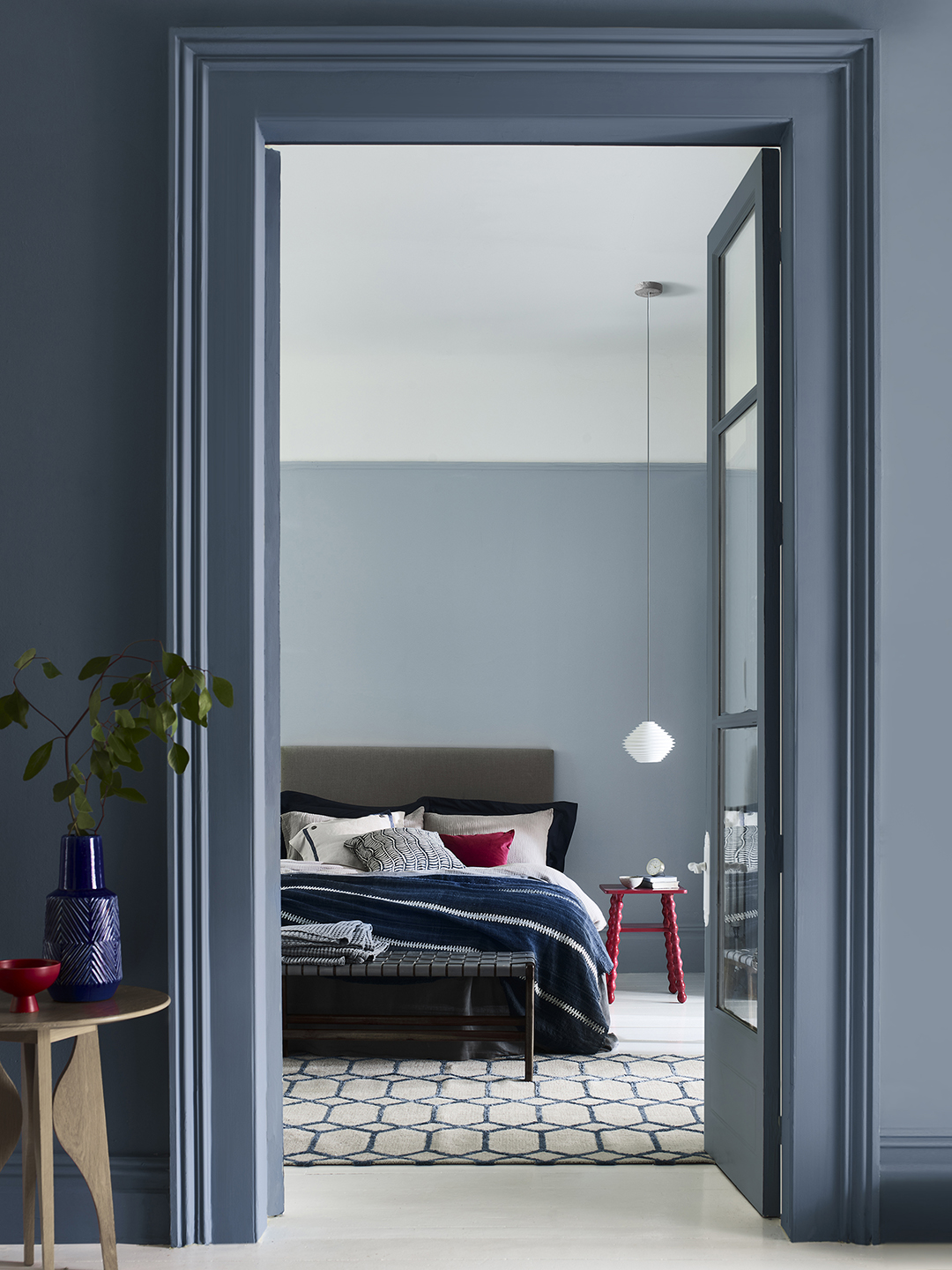 The new feature wall
You'll have probably noticed that panelled walls have replaced the feature wall. This homely décor technique is so popular when styling a bedroom because it adds texture, detail and personality. It can make a large bedroom feel cosy and warm and a small room feel wider. In your guest room, a panelled wall could be used in place of a headboard behind a bed, across the whole of the back wall. Here, we've used Dulux Heritage's Potters Pink as a pretty light backdrop to the stunning deep yet natural shade of Mud Lark. Earthy neutrals and muted pinks like these work perfectly together and are timelessly trendy. Add accessories in similar tones such as cushions then to create that cosy vibe add layers of textures through blankets. In short, panelled walls are always a great guest bedroom idea.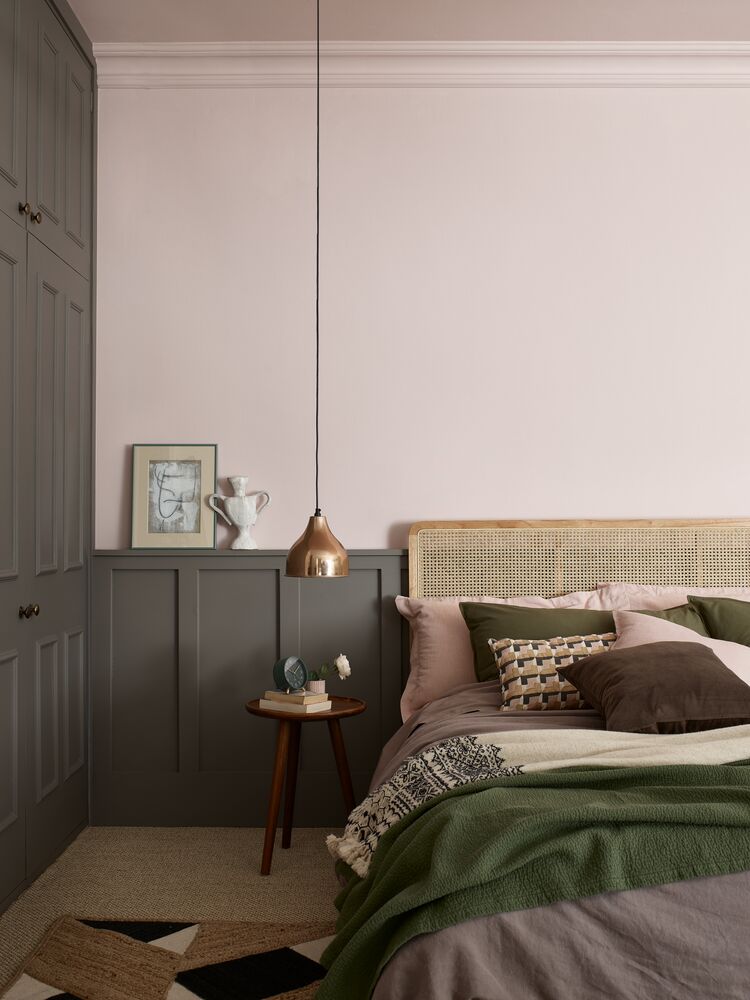 Naturally cosy
Is your goal to make your guest room feel lovely and cosy? Then look no further for cosy bedroom inspiration. We'd recommend earthy neutrals to help give the space a natural glow. Here, we've used Dulux Heritage's Waxed Khaki, a deep natural green. Painting the ceiling in the same colour as the walls is a fantastic bedroom décor idea to help the room feel extra cosy and snug, like you're all wrapped up in your warm neutral paint. Accessories in colours with similar tones, such as the greys we've used here, helps to pull the room together. Dress the bed with extra cushions and a textured blanket to guarantee your guests a luxurious stay.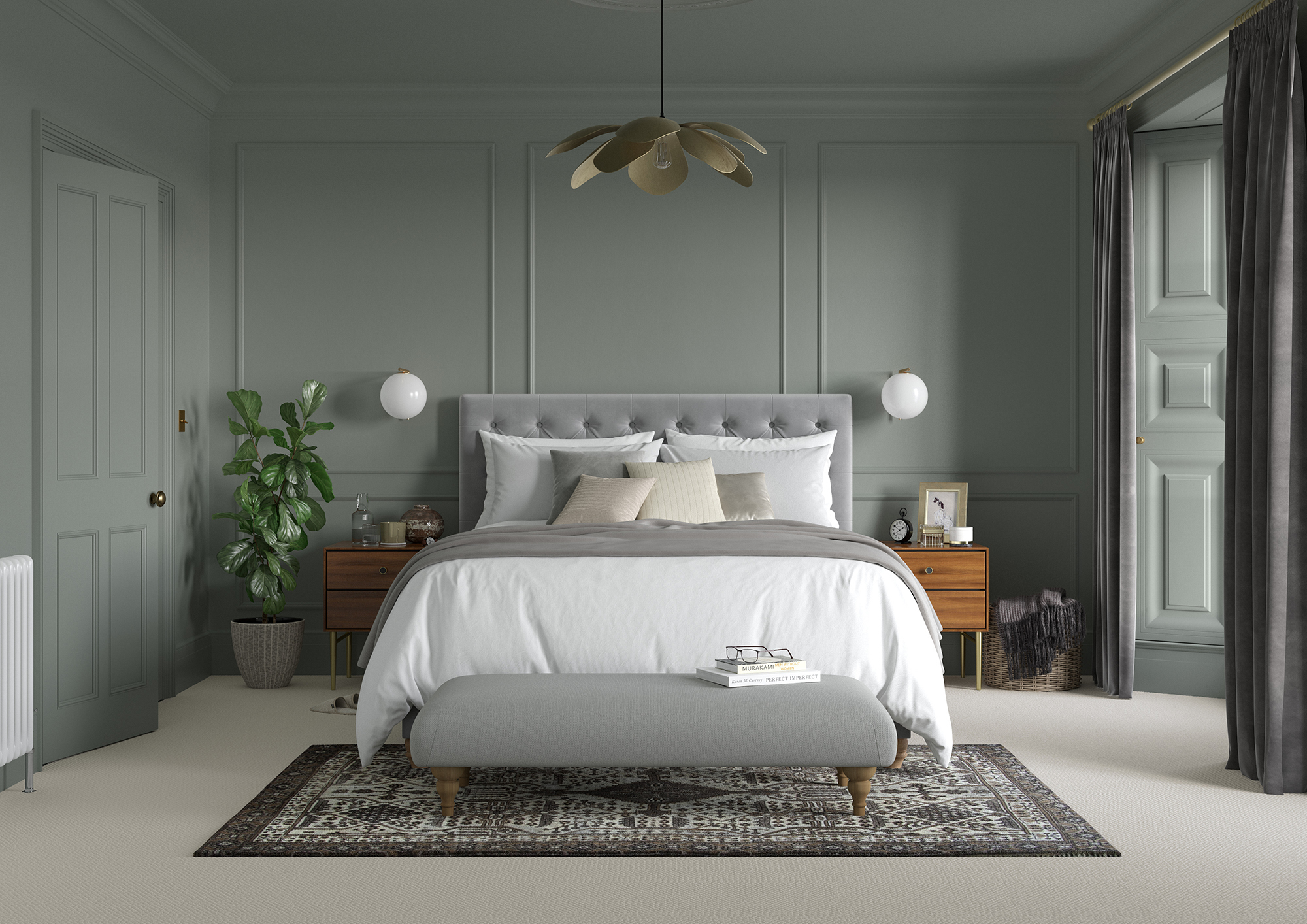 Brighten your mornings
In contrast to deeper colours, maybe you'd like colours to make a room look brighter? A brighter bedroom can help guests wake up each morning feeling rested, fresh and energised for the day ahead. Lighter neutrals such as Dulux Heritage's Raw Cashmere can brighten a room without making the space feel cold or clinical. Here, we've painted the door in Heritage Eggshell Raw Cashmere to ensure the space feels seamless in its colour. We've also painted the ceiling in Linnet White to ensure the top of the room feels bright and open, adding the illusion of extra height. Minimal accessories help to keep your space feeling uncluttered and clear – a great guest bedroom idea when you consider that guests will bring their own things with them to stay.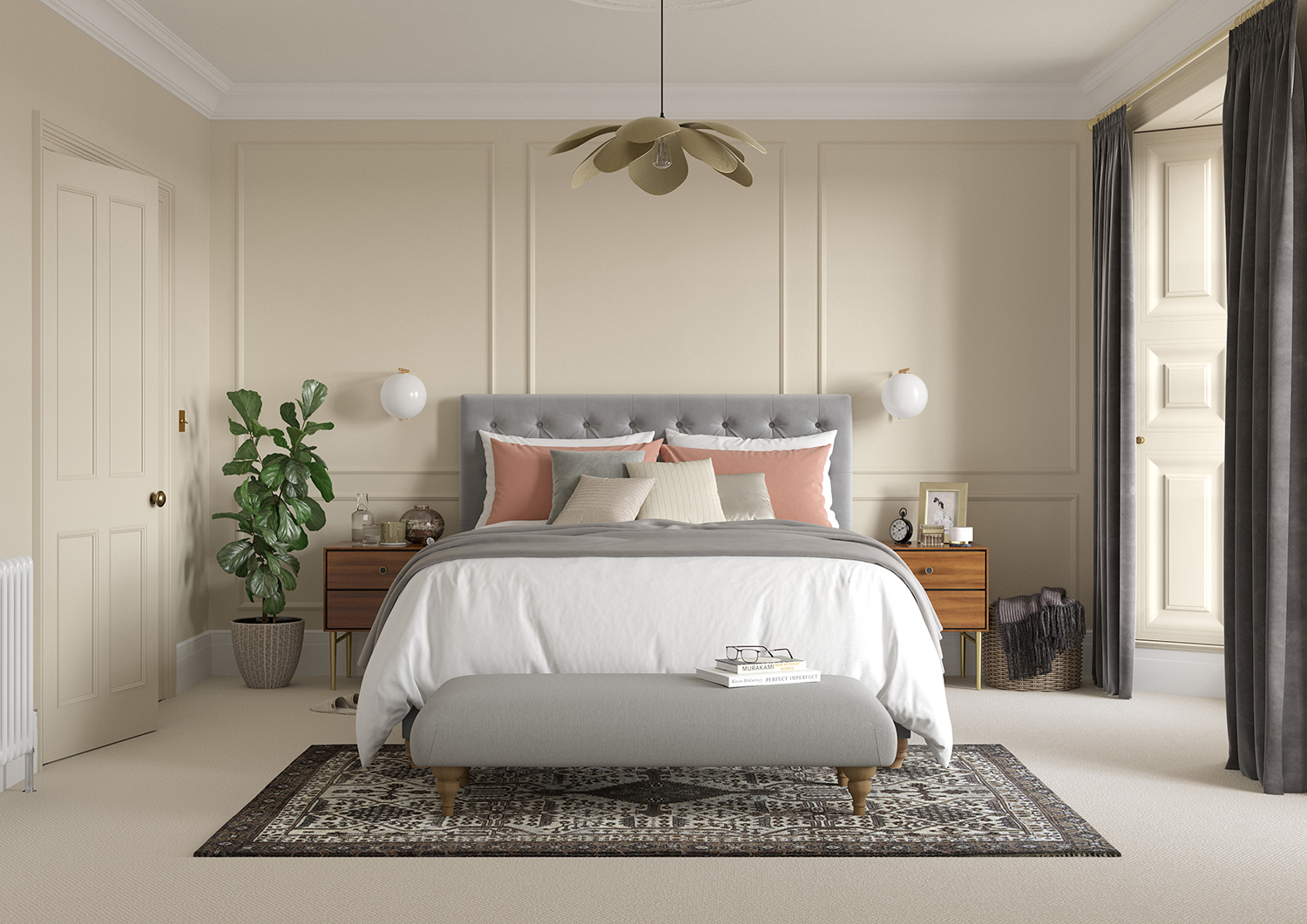 If you've been inspired by one of our guest bedroom ideas, why not explore the Dulux Heritage collection today? Or follow @duluxheritage for more inspiration.
Share your Heritage colour story using #MyHeritageHome and tag us for the chance to be featured on our Instagram and Facebook pages.