Inspiration Article
Masterclass: Tap into the 'broken-plan' living trend
It's not hard to see why the pandemic can be credited with the rising popularity of 'broken-plan' living. Hot-desking at the kitchen counter while the kids watch noisy cartoons and you're trying to have a stressful Teams call can cause quite the headache. While the 90s and 00s saw open-plan living soar – with homeowners eagerly ripping down walls to create a sense of flow and space – being cooped up at home for the last couple of years has seen us desperately searching for a compromise. And hence, 'broken-plan' living was born, a concept that separates out spaces a little more while still keeping them connected. Think zoning with colour. Adding screens. Transitioning with flooring. Or differentiating through furniture. It's a more practical spin on open-plan living for the way we now use our homes – for work, play and everything in between. Here, we show you how to try the trend, and create a space that's as practical as it is stylish.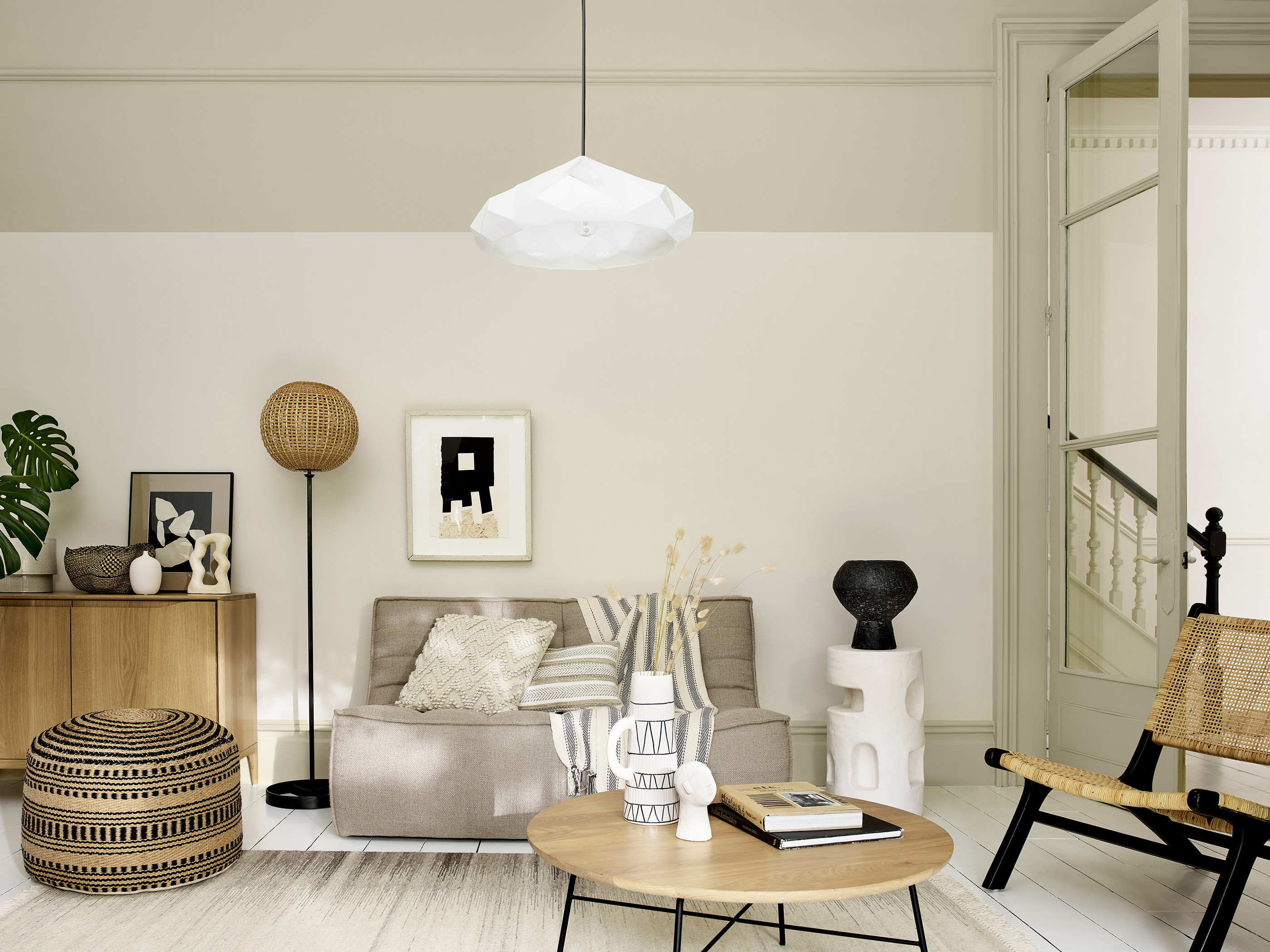 Go with the flow
For a cohesive look and connected flow, choose the same colour palette for all spaces on one floor, whether dark and moody or light and bright. Here, we've used muted Flax Seed on the lower two-thirds of the walls and warm Rope Ladder for the upper-third and woodwork, with similar neutrals and creams for adjacent rooms. With colour used as a connector, it's time to add division. The glass doors between the lounge and hallway retain all the benefits of open-plan living – streaming light and flowing colour – while physically separating areas for different purposes. This is particularly effective for poorly-lit rooms – as the glass 'borrows' light – so even the pokiest of corners can be cordoned off with bright and beautiful results.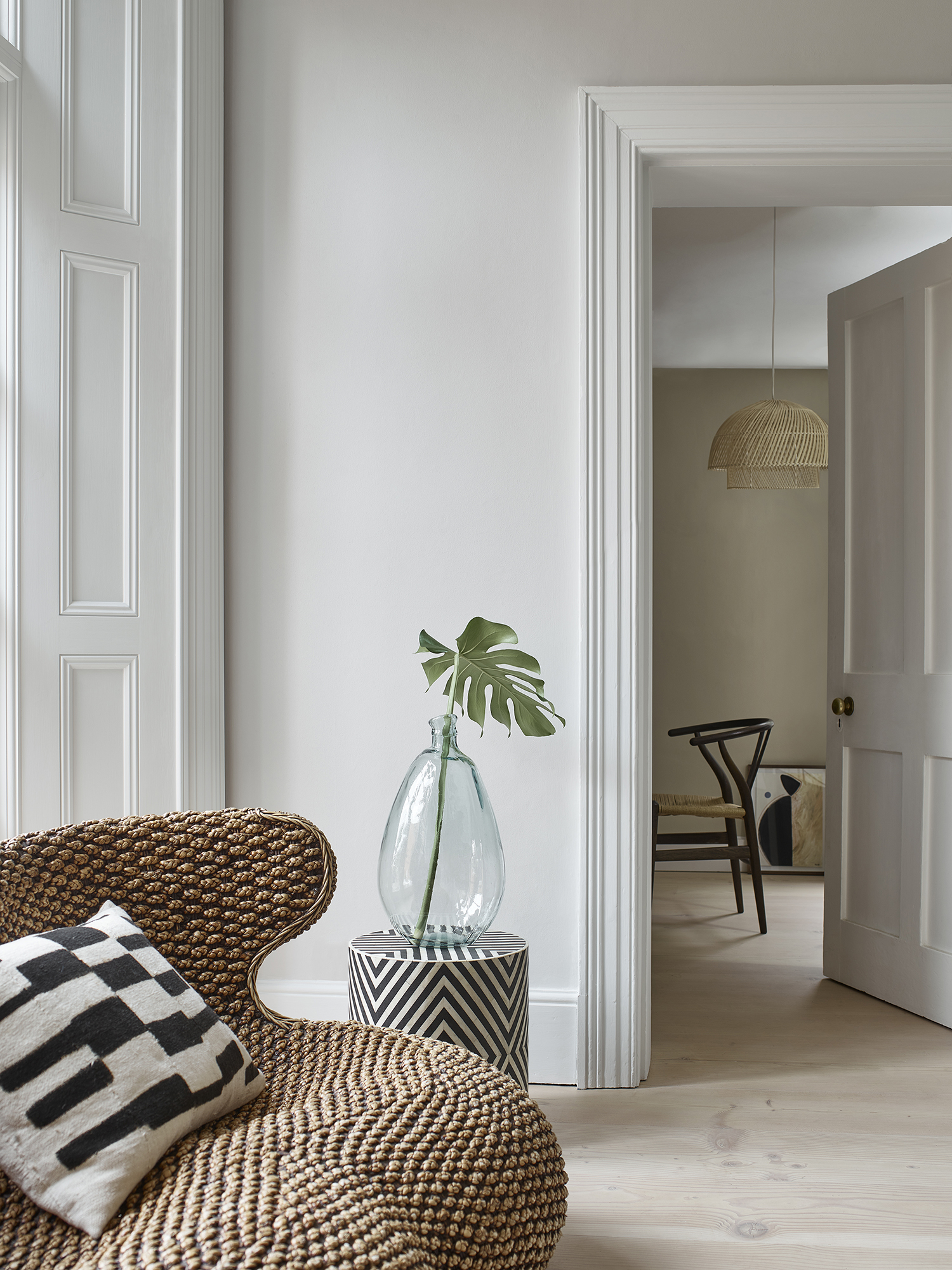 Try using textures
It's not just colour you can count on for cohesion in an 'open-plan' living concept. Similar textures in furnishings and fabrics used in different spaces can also help to style things up so there's synergy. We've used cool Romney Wool™ and sunny China White in this chic living room, with tonally-sympathetic Raw Cashmere in the home office through the doorway, while everything is brought together using wicker and cane in statement pieces across both rooms. A slouchy chair in the living room for curling up with a book. A chair and light in the office for getting down to business. The result? Two clearly defined areas for different activities that feel connected with the option of closing them off from one another at different times of the day. It's the best of both worlds.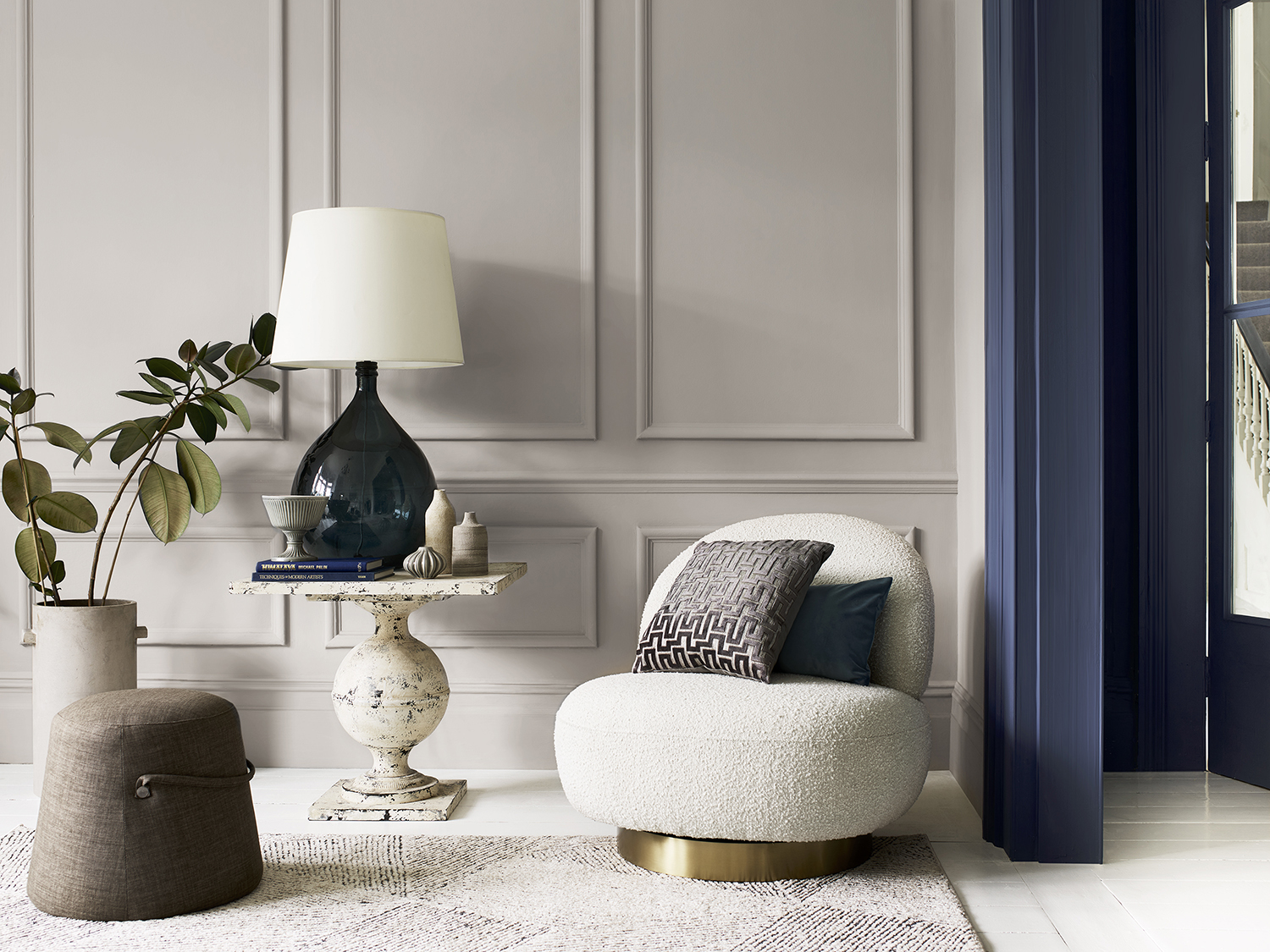 Get in the zone
The simplest way to zone spaces without a physical divide is with colour. The hues still need to work harmoniously, so pick different shades that are a tonal match, such as wonderfully warm Pebble Grey and low-key DH Indigo. Both mid-tones, they sit comfortably alongside each another to create a soft and seamless look, while having enough variation to differentiate two distinct areas. But the best bit is when there's no barrier between rooms, you preserve the social aspect of open-living living, arguably its key advantage.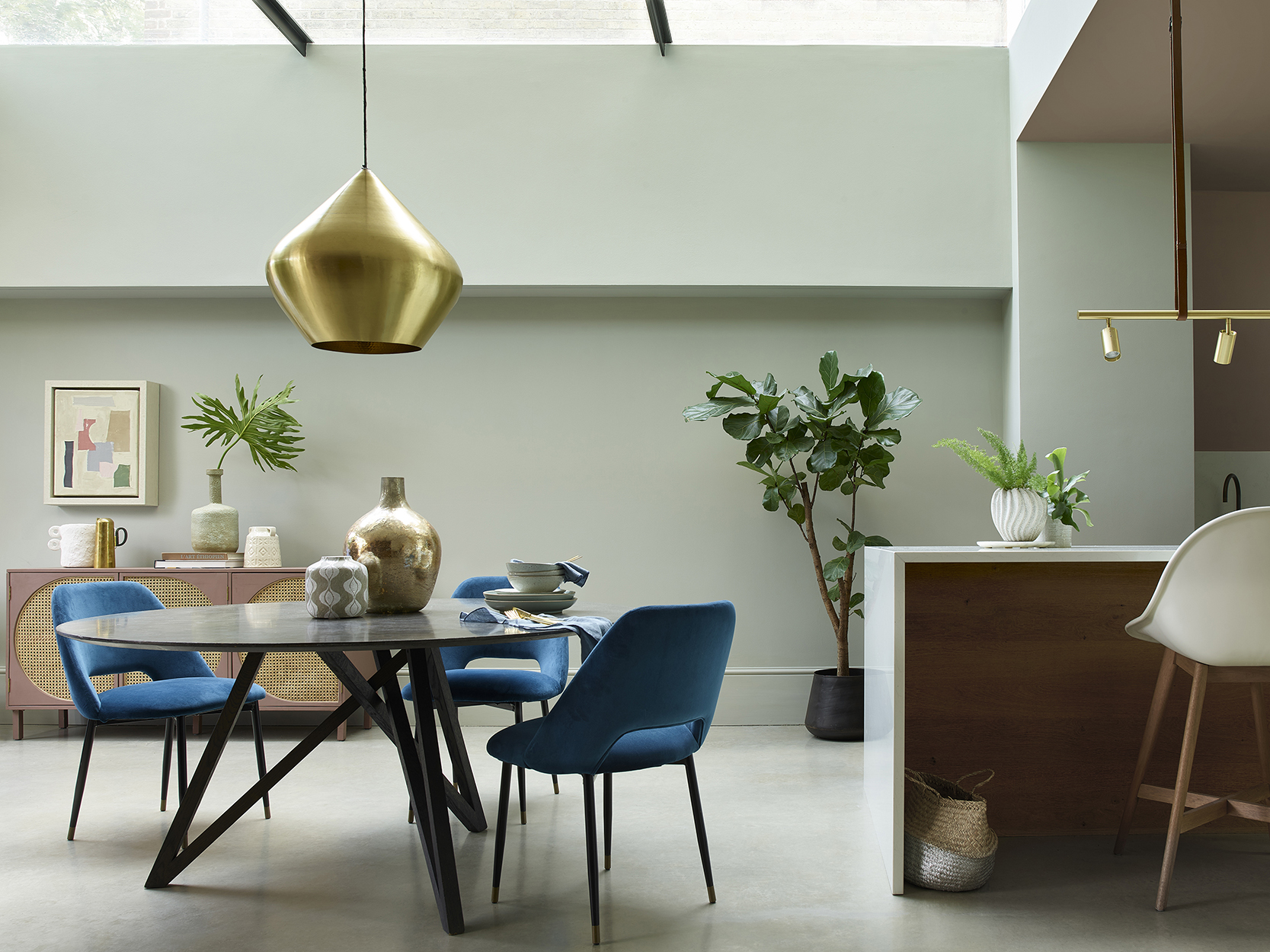 Three more ways to tap into the 'broken-living' trend
1 Furniture is your friend, especially high-backed chairs, like in the kitchen-diner above. Here, we have created zones within the same room by grouping pieces together in considered clusters to designate areas, all against a backdrop of Stone Green and Mid Umber.
2 Dividers are having a bit of a resurgence, whether it's to zone a room or conceal a corner, so why not invest in your own to break up an open-plan space? We like the idea of sourcing a tired vintage find and upcycling it with colour!
3 Fabric can be a quick-fix when it comes to breaking up spaces: simply drape between two different areas to create a physical divide and close one off from the other. Get creative with luxe fabrics and intricate patterns.
Commit to colour
Not only does Dulux Heritage look beautiful, but it feels gorgeous under your fingertips, with a velvety matt finish for walls and an eggshell with a soft sheen for woodwork. Try it today by ordering a tester or commit to colour by choosing a can.
Share your 'broken-plan' living ideas on social using #MyHeritageHome and tagging @DuluxHeritage – you could feature on our Instagram and Facebook pages.