Inspiration Article
Tasting Notes: Rosemary Leaf
Combining the calming qualities of both blue and green, Rosemary Leaf is one of the most therapeutic colours in the Heritage Collection, used to create restful rooms in both classic and contemporary homes. With a distinctly premium aesthetic, it was the pick of the palette for the discerning Georgians, who used it to paint only their finest, most fabulous spaces. Think drawing rooms with high ceilings and oversized windows. Grand entrance halls with ornate detailing and sweeping staircases. Its beautiful balance of colour perfectly blends inside and out, taking its cues from its namesake herb, and boasting the same visual aromatic quality. You can almost smell the freshness! Clean and crisp, use it for an easy, breezy look, sure to bring the past bang into the present.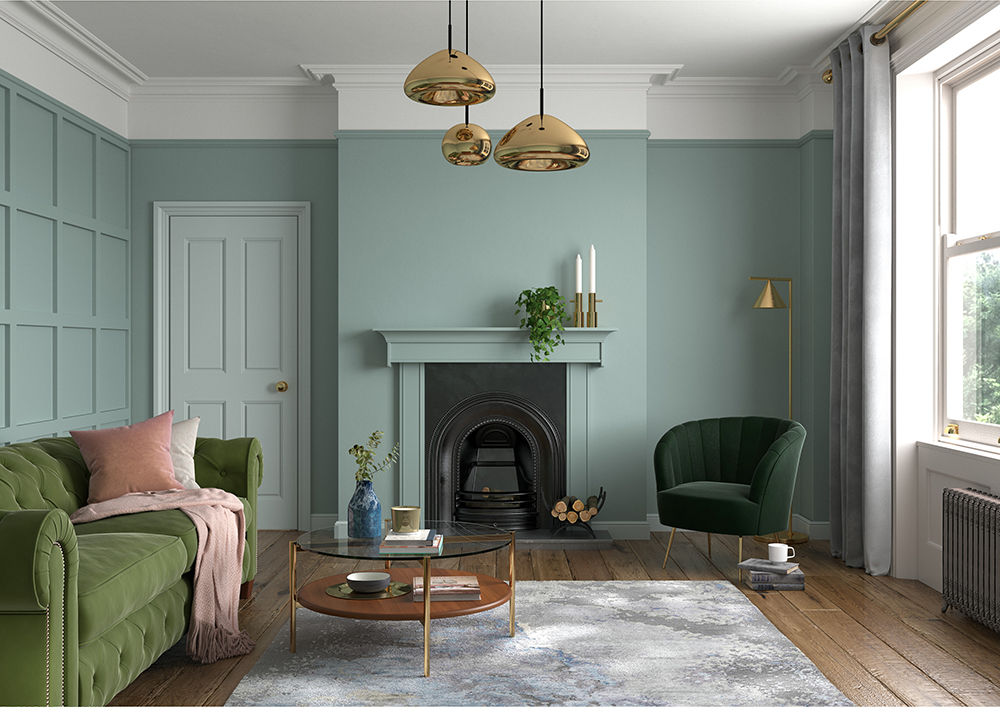 Bland to grand
Is there a lusher, more luxurious shade than Rosemary Leaf to turn a living room from bland to grand? Paint all four walls in floor-to-ceiling block-colour, save for the cornice, and extend to the period features, such as a statement fireplace. Modern panelling will look timeless given a lick of Rosemary Leaf's muted pigments, melting away the walls and transporting to the garden. A delicate neutral on the cornice and ceiling, such as Wishbone White, offsets everything perfectly – and keeps things light and bright.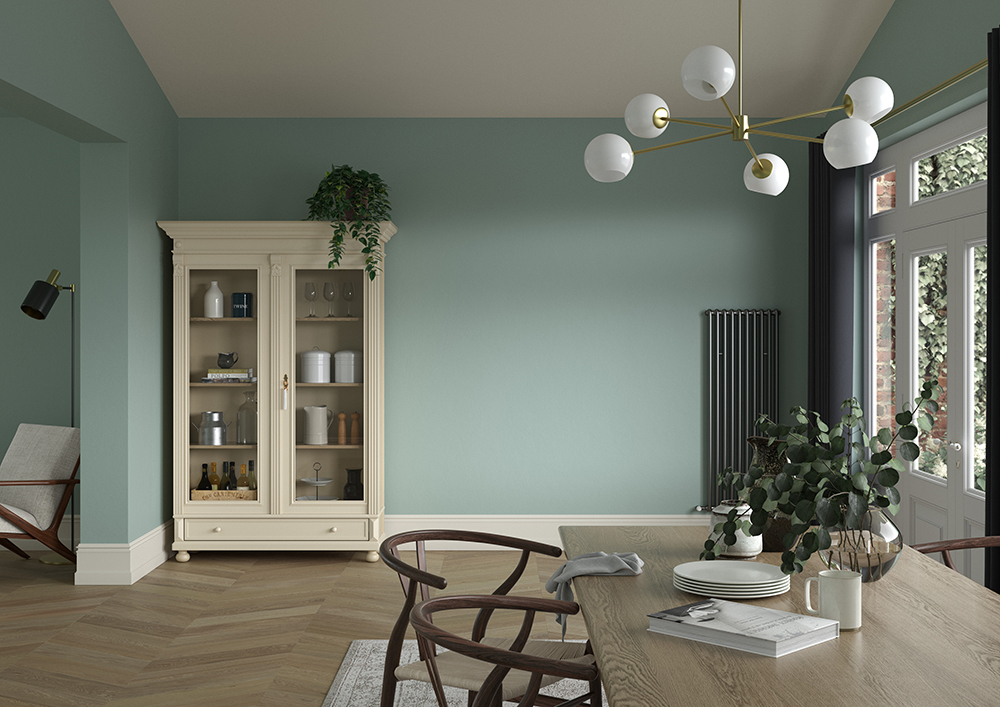 Dining decadence
Ramp up the glamour in the dining room and turn even dinner dates into glamorous galas. Rosemary Leaf makes for a striking backdrop against the chatter of friends and the clinking of glasses, just like it would have done in the Georgian era, and is spectacular done simply with walls contrasting against woodwork and ceiling. As the perfect supporting colour, Quartz Grey – a kind of mushroomy-taupe – allows the boldness of the blue-green to step into the limelight and play a deserving leading lady.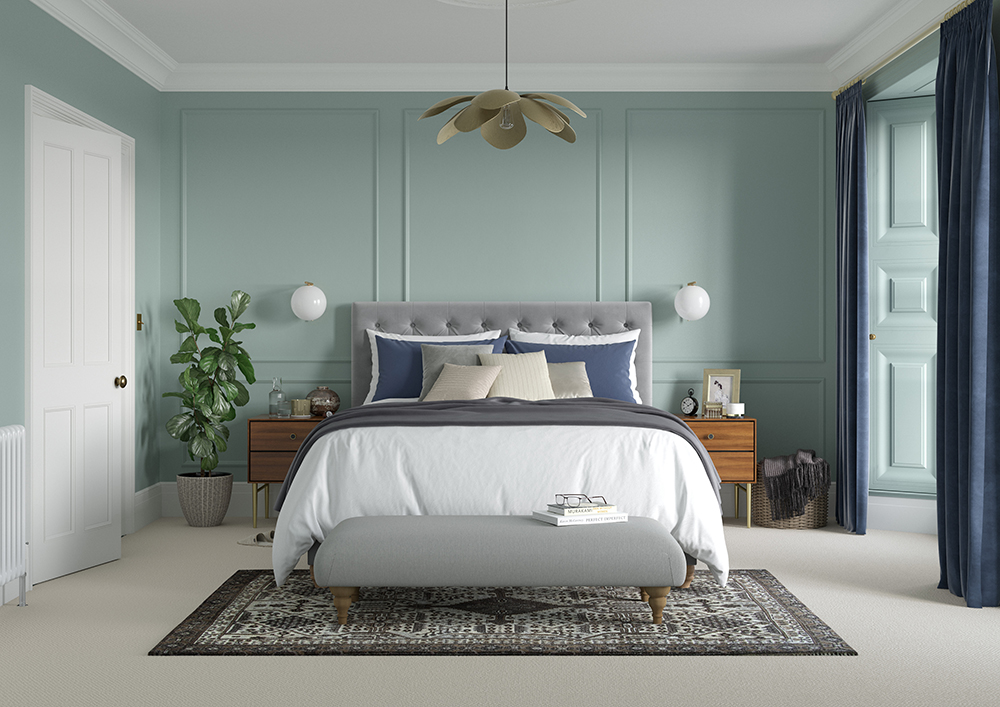 Bedroom bliss
Set the scene for rising and shining in style with Rosemary Leaf in your main bedroom. The soothing shade gently lulls to sleep with its tranquil tones and looks gorgeous on panelling and shutters. With such a traditional backdrop, feel free to have fun with furnishings by going mid-century modern, opting for side-tables in walnut veneer and accentuating with brass accents. Elsewhere, opt for delicate Wishbone White on the door, skirting and ceiling, broken up only by the gentle hues of China White on the ceiling. The feel of a boutique hotel, at home.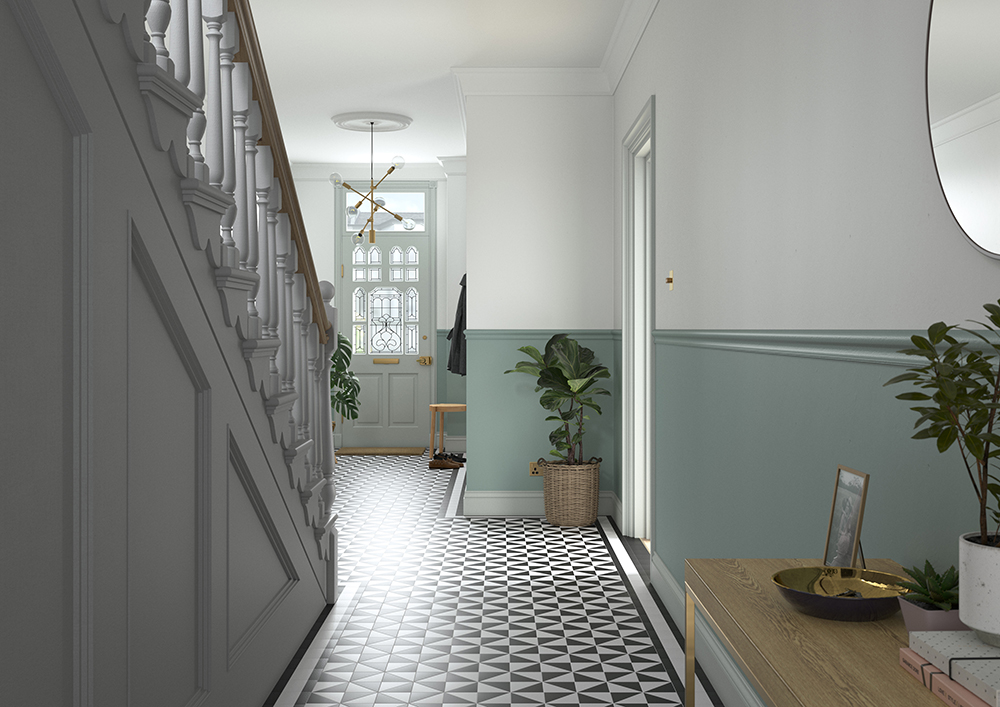 Head for heights
A split-wall effect in the hallway is a clever way of creating the illusion of space in an otherwise compromised space. Here, we've used Rosemary Leaf on the lower-half of the wall and China White up-top and on the ceiling, making the passageway feel longer and higher than it is. For added interest, Green Slate on the skirting matches the shade on the door, while the staircase has been given a sophisticated makeover in Pewter Plate™, which has a cool urban feel in tones of brushed metal.
WFH wonder
A pale colour such as Green Oxide in an office makes a statement without being shouty. But it also means you can be bolder elsewhere, such as Rosemary Leaf to make built-in cabinetry a stand-out feature, and Mallard Green on skirting boards to catch the eye. A neutral, natural colour on the ceiling – Wishbone White in this instance – also keeps focus firmly on the walls and woodwork. WFH? Forever, please.
Commit to colour
Not only does Rosemary Leaf look beautiful, but it feels gorgeous under your fingertips, with a velvety matt finish for walls and an eggshell with a soft sheen for woodwork. Perfect for creating spaces that are calm and restful, pair with tonal colours and neutral shades, or combine with a hot, spicy colour for a contemporary look. Timeless and glamorous, it's little wonder it has stood the test of time since it was a favourite of the Georgians, back in the 18th century. Try it today by ordering a tester or commit to colour by choosing a can.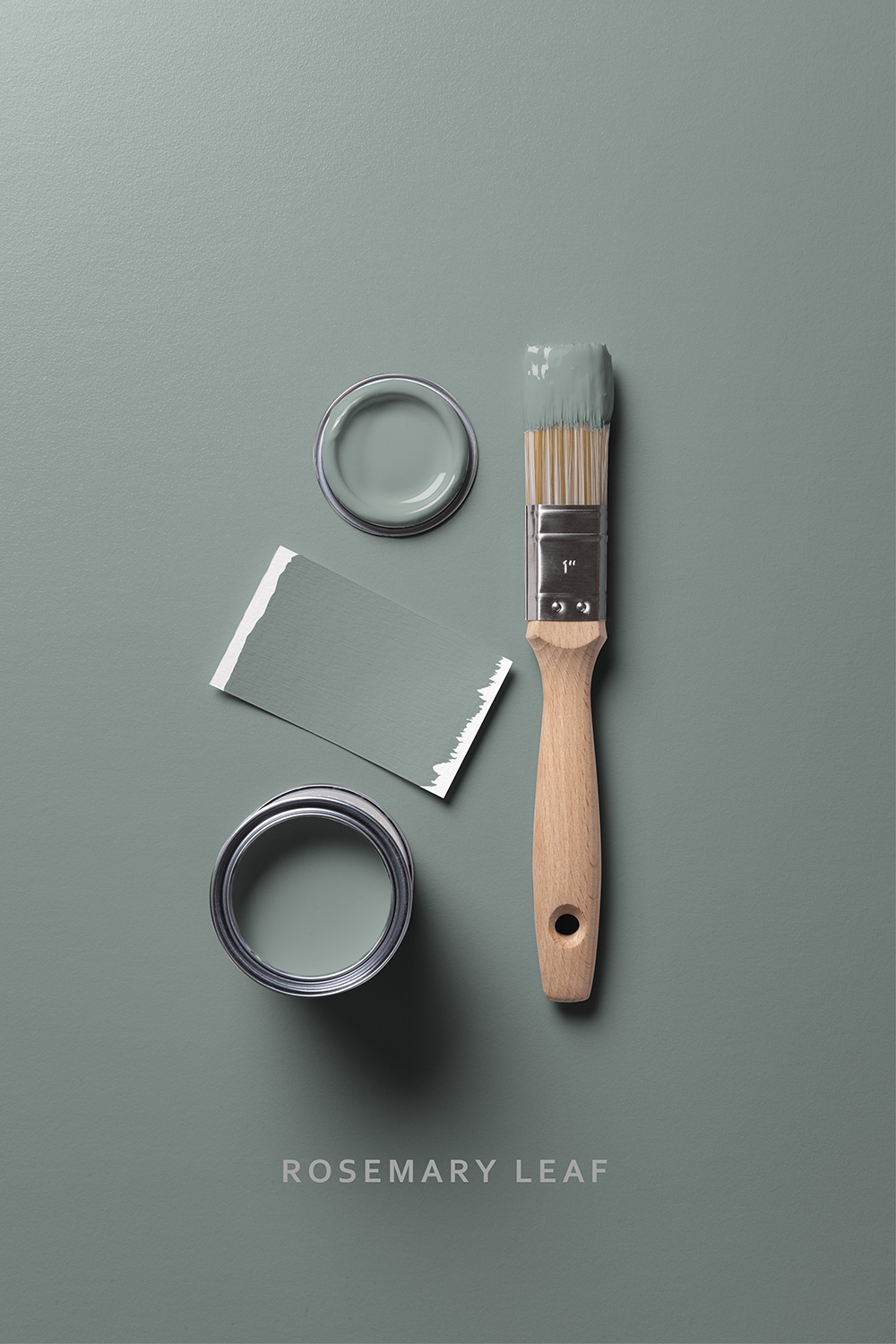 Share your Heritage colour story with us on social using #MyHeritageHome and tagging @DuluxHeritage – you could feature on our Instagram and Facebook pages.